Growing up, one of my favorite meals during the winter months was my grandmother's slow cooker beef and vegetable stew. Once I was old enough she even taught me how to make it, and I learned what "just season it until it looks right" actually means. Gotta love grandmother's directions right?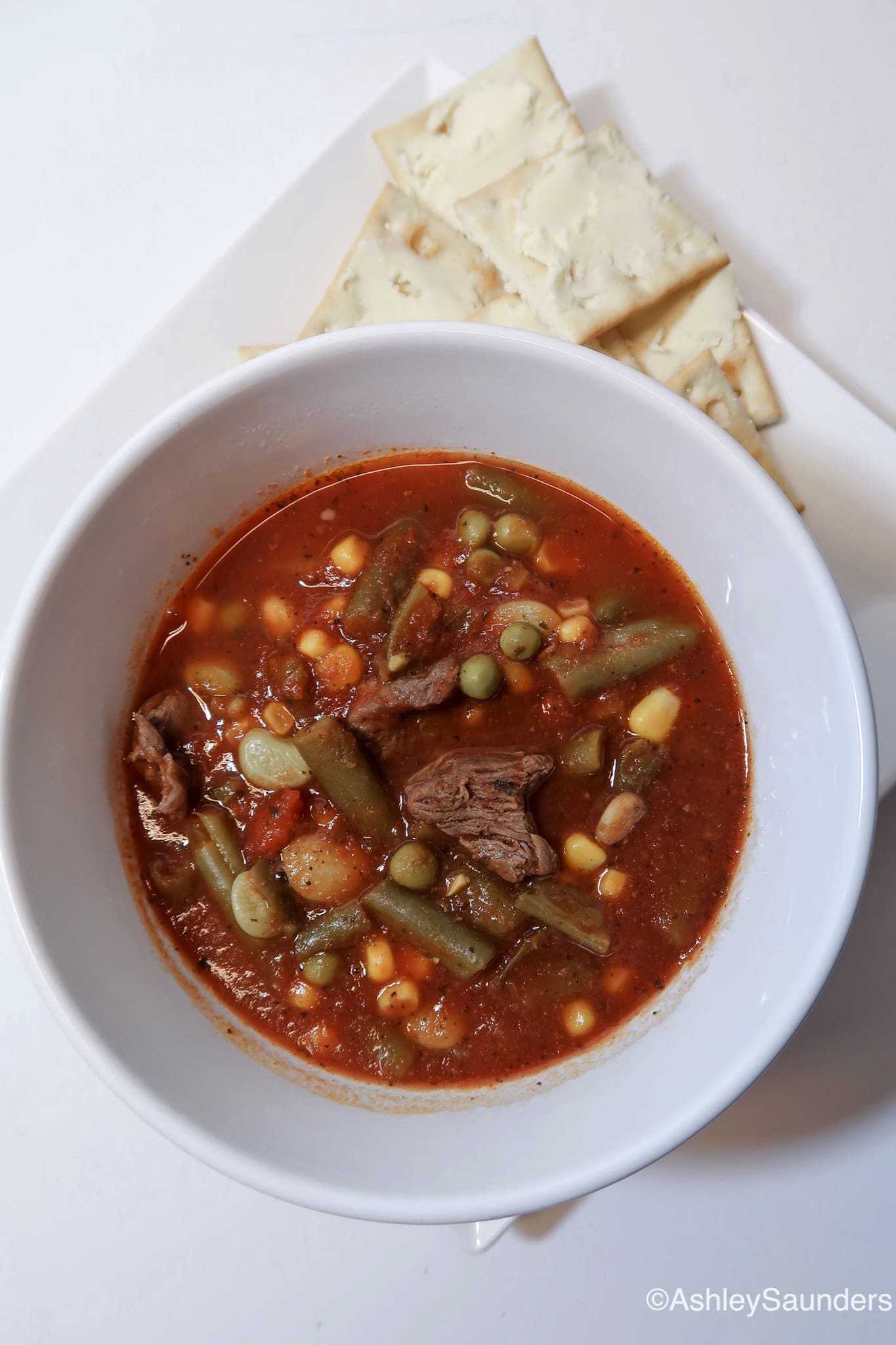 Slow Cooker Beef and Vegetable Stew
Or as my grandmother called it, stew. Simple, to the point, and you know what you're getting for dinner. Like I said it was one of my favorite meals growing up. First I just watched and not so patiently waited for it to be finished. It was also probably the only time I did not complain about having to eat so many vegetables.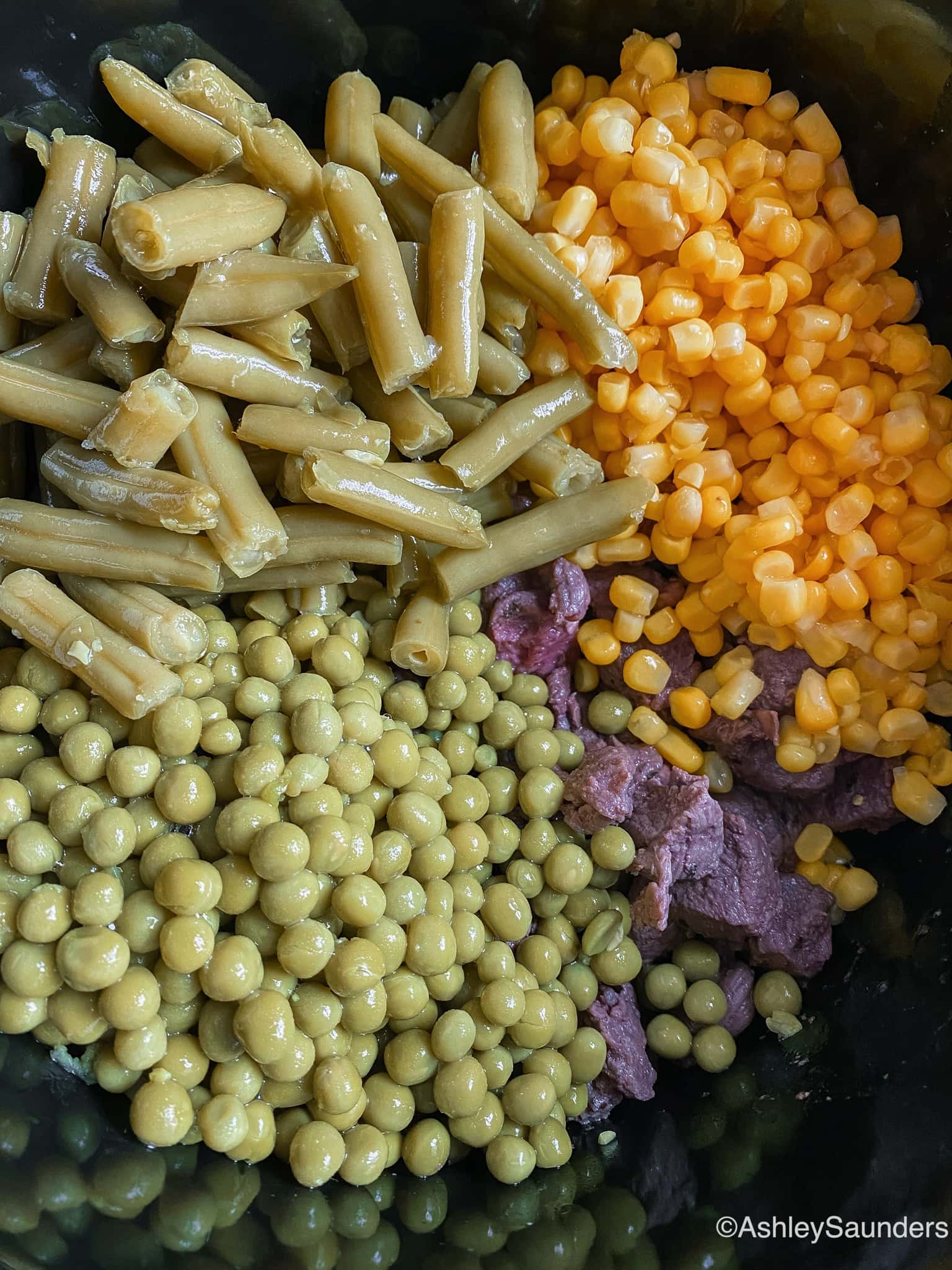 Then I was old enough to help her. Open the cans, blend the tomatoes, stir in the seasonings, basic kid stuff. Adulthood came, and I was finally ready to make it on my own. The easy part was asking exactly what ingredients went in, the type of meat (never the precut stew meat fyi*) and vegetables. However, the seasonings, I needed some major help.
"Just add them in until it looks right." Say what now? 'Looks Right' is not a known measurement. But you know how grandmothers and those anointed by the cooking gods roll, they measure NOTHING. I had not graduated to the season things until the Holy Spirit tells you to stop phase of life yet so I went to her house to watch her cook the stew, and try my best to eyeball her measurements.
*My grandmother always said the meat that came precut didn't taste as good as the larger roasts. I've never tested the recipe with precut meat but I know better than to question grandmother cooking wisdom.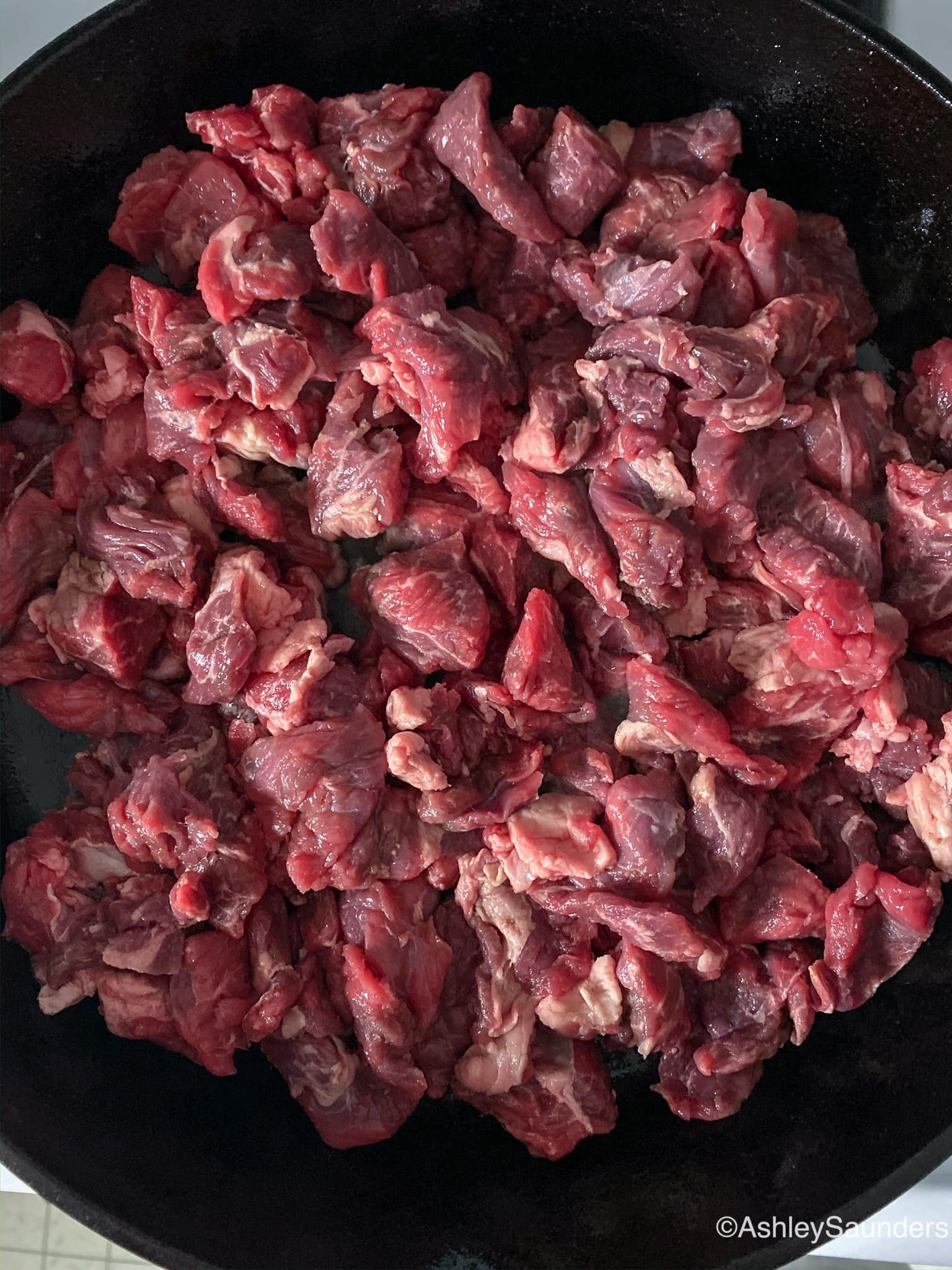 What did I learn about her measurements? Yeah, there is no translating how she seasoned her food into a tablespoon, teaspoon, etc. You really just need to season it until it looks right. Basically, add spices, taste a bit, add more if the stew needs it, or leave it be. And if you haven't joined me in the anointed cooking phase of life, don't worry, you'll get there.
Keep scrolling after the recipe to find other delicious soups and stews for your family. I cannot wait to try them all out myself. But first, this stew isn't going to eat itself.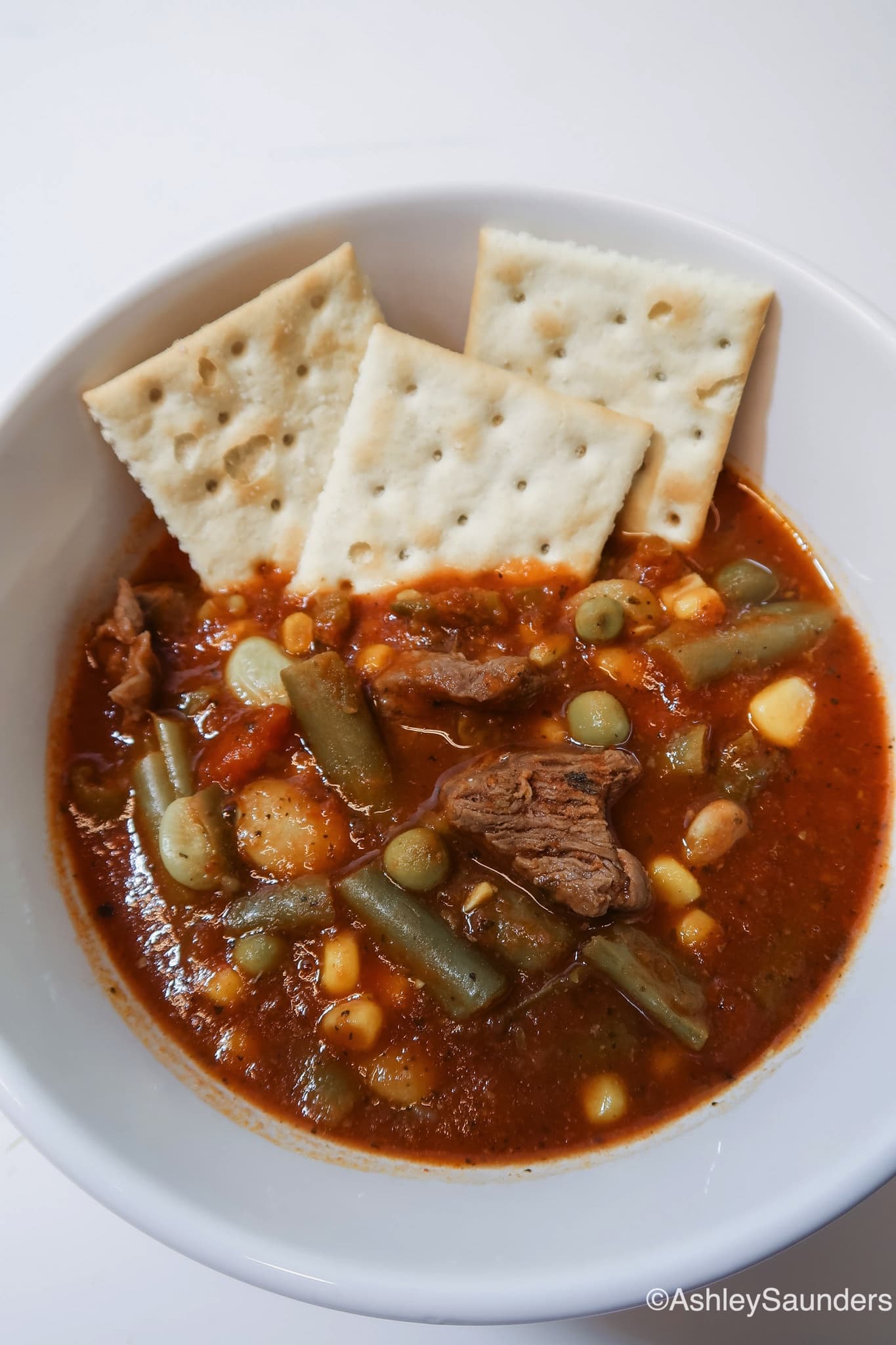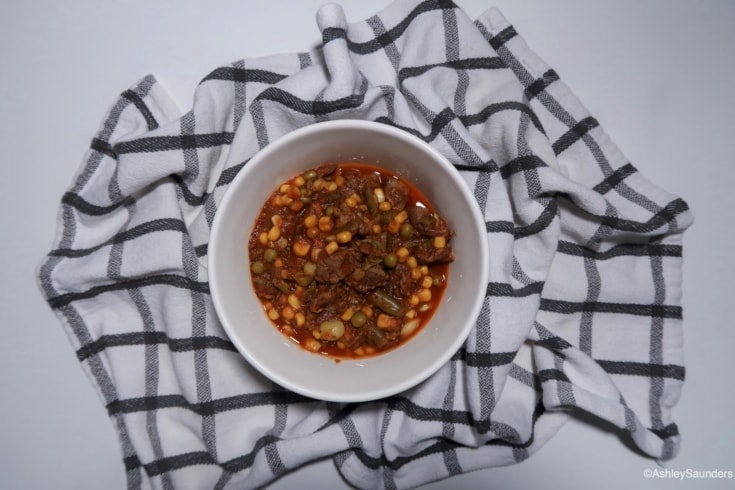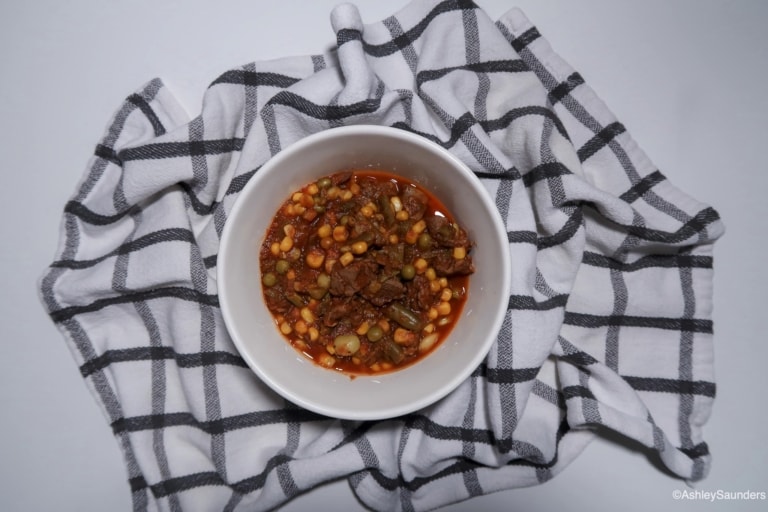 Slow Cooker Beef and Vegetable Stew
Prep Time: 30 minutes

Cook Time: 4 hours

Total Time: 4 hours 30 minutes

My favorite recipe for cold winter months, my grandmother's slow cooker beef and vegetable stew. Or as she called it, stew.
Ingredients
1 chuck roast
2 cans organic corn
2 cans of organic green beans
8 oz of lima beans
1 can of organic peas
3 cans of diced tomatoes
Dried basil
Garlic powder
Salt
Onion powder
Instructions
The night before you want to make the stew, cut up the roast into 1 inch thick pieces. Season with salt, onion, basil, and garlic and leave to sit overnight.
4/5 hours before you want to serve the meal, brown the meat in a skillet. Try not to cook all the way through, but make sure it is cooked to an internal temperature of 145 degrees. The meat will finish cooking in the stew, this makes it more tender and juicy.
Once the meat is ready, add it to the slow cooker.
Open the cans of vegetables and drain before adding them to the slow cooker.
Using a blender, smooth out the diced tomatoes for a nice stew texture.
If you like more flavor, add more garlic, onion, salt, and basil, sprinkling liberally on top of the stew mixture and then stirring.
Cook on high for 4 hours or low for 8 hours.
Serve with buttered crackers, bread, or by itself.
Grandmother pro tip: A little bit of sugar cuts the acidity of the tomatoes. If they tend to bother you, add a pinch of sugar to the blender when chopping up the tomatoes.
Notes
My grandmother made hers with potatoes. I'm not a fan of those but you are more than welcome to add them in. I would boil them on the stove to get them slightly softened (but not all the way) before adding to the slow cooker since they take forever to cook through.

Also the great thing about this stew is that you can customize it to your family's taste. Less corn? More green beans? Maybe some carrots? It will all come out tasting amazing trust me!
Recommended Products
As an Amazon Associate and member of other affiliate programs, I earn from qualifying purchases.

Pin to Pinterest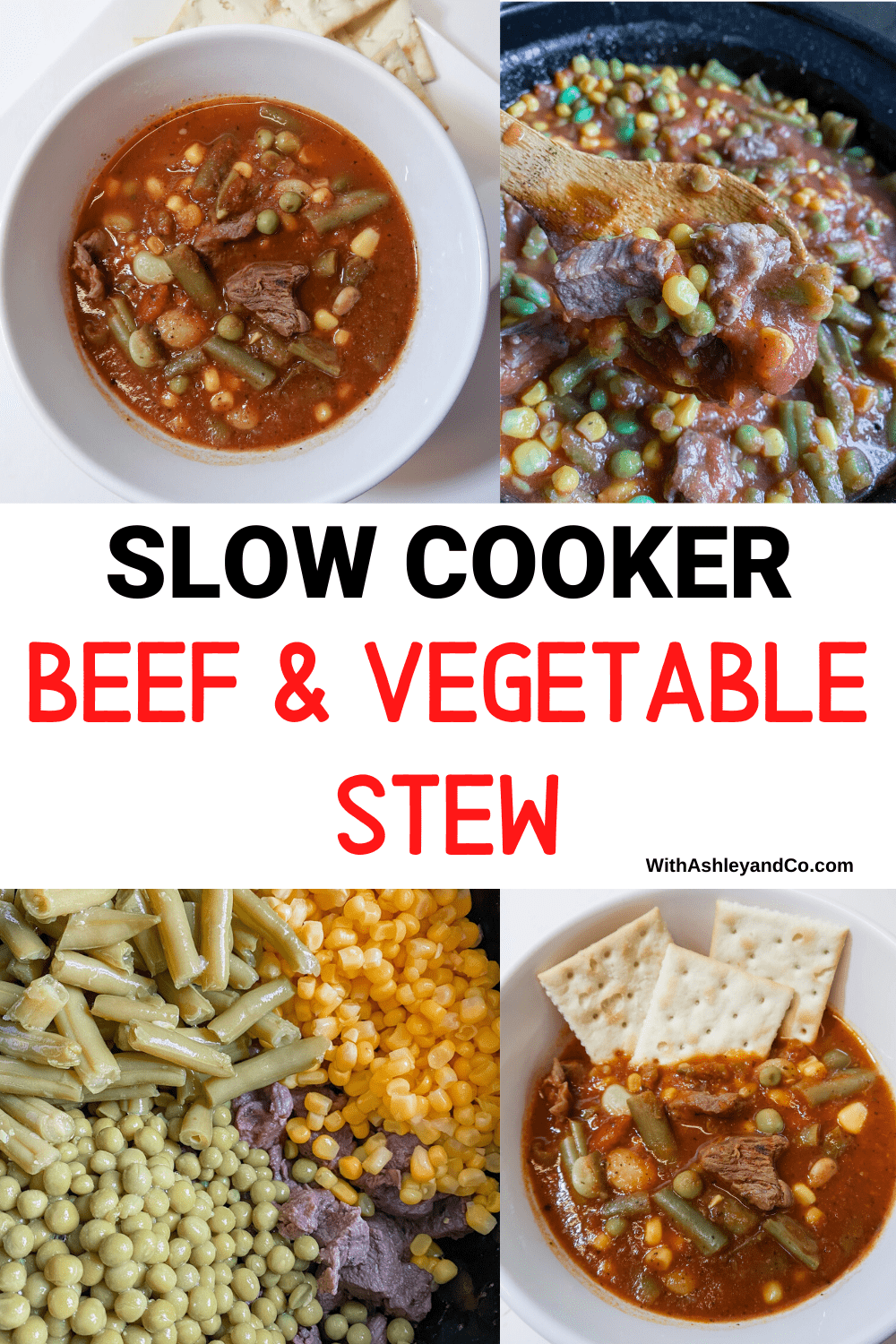 Houseful of Soups/Stews Blog Hop
If you are looking for more soups and stews to get you through the winter, visit my friends below for some tasty recipes your family will love.