Jinkies! The new SCOOB trailer debuted and as a lifelong fan of Mystery Inc. I am excited to see our favorite detectives back on the big screen. Hop in the Mystery Machine it's time to save the world, again.
New SCOOB Trailer
SCOOB! tells the story of how lifelong friends Scooby and Shaggy first met and how they joined with young detectives Fred, Velma and Daphne to form the famous Mystery Inc. Now, with hundreds of cases solved and adventures shared, Scooby and the gang face their biggest, most challenging mystery ever: a plot to unleash the ghost dog Cerberus upon the world. As they race to stop this global "dogpocalypse," the gang discovers that Scooby has a secret legacy and an epic destiny greater than anyone imagined.
This trailer has all the nostalgia we could ask for- the Mystery Machine, Scooby Snacks, and a throwback to A Pup Named Scooby-Doo, which hands down might be my favorite Scooby tv series ever. Oh and a guy in a rubber mask proclaiming he would've gotten away with it if it weren't for those pesky kids.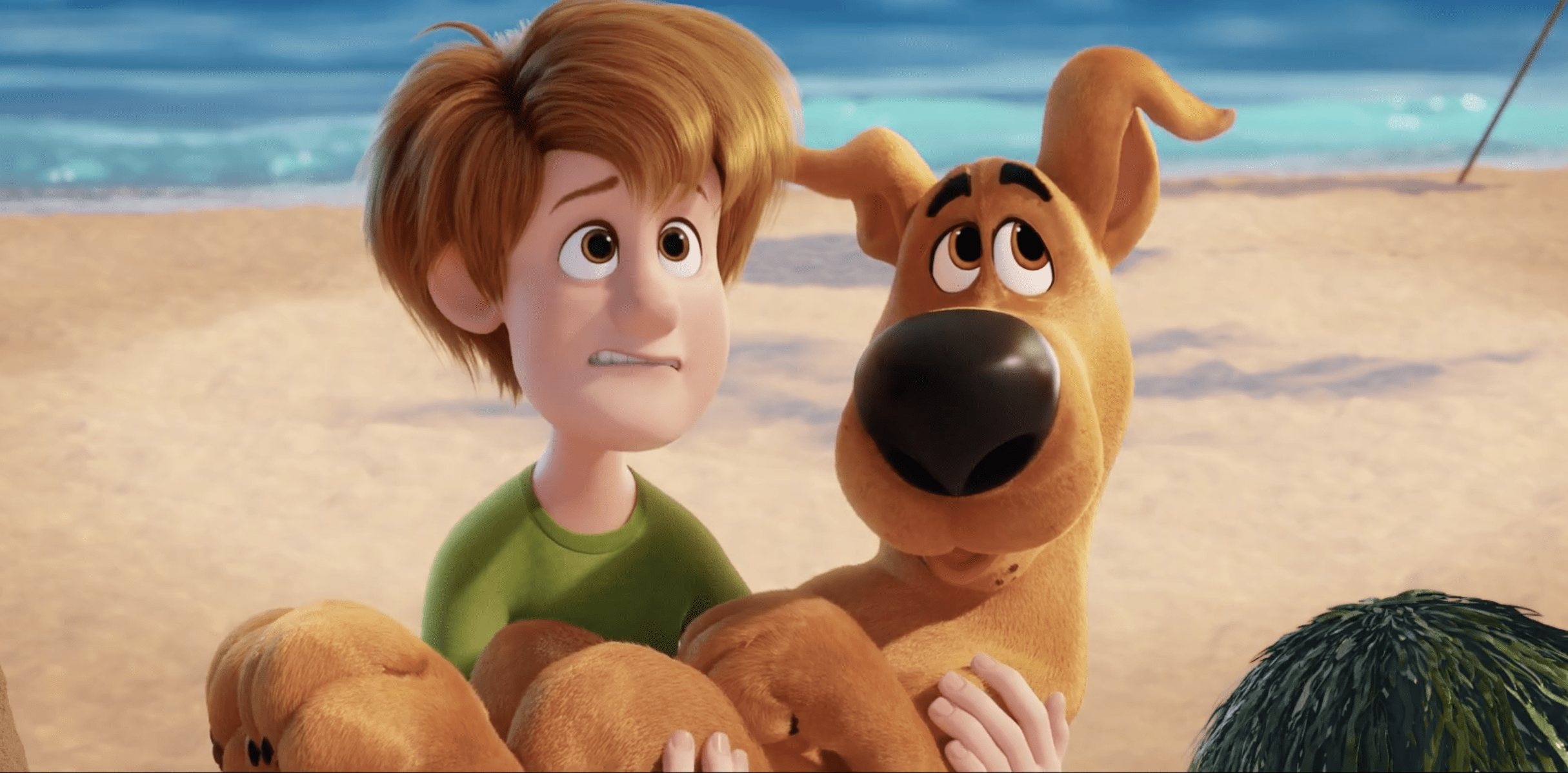 The movie looks like it will flashback to their childhood to explain who they have become as adults. In the Halloween scene, Shaggy is dressed like the Blue Falcon, Fred a knight in shining armor, Vilma as Ruth Bader Ginsberg, and Daphne is Wonder Woman. We also meet Dick Dastardly, our bad guy for the film.
Does that name sound familiar old Cartoon Network fans? Dick Dastardly is an old school villain who has shown up in several cartoons by Hanna-Barbera since the late 80s. Here is a little then and now.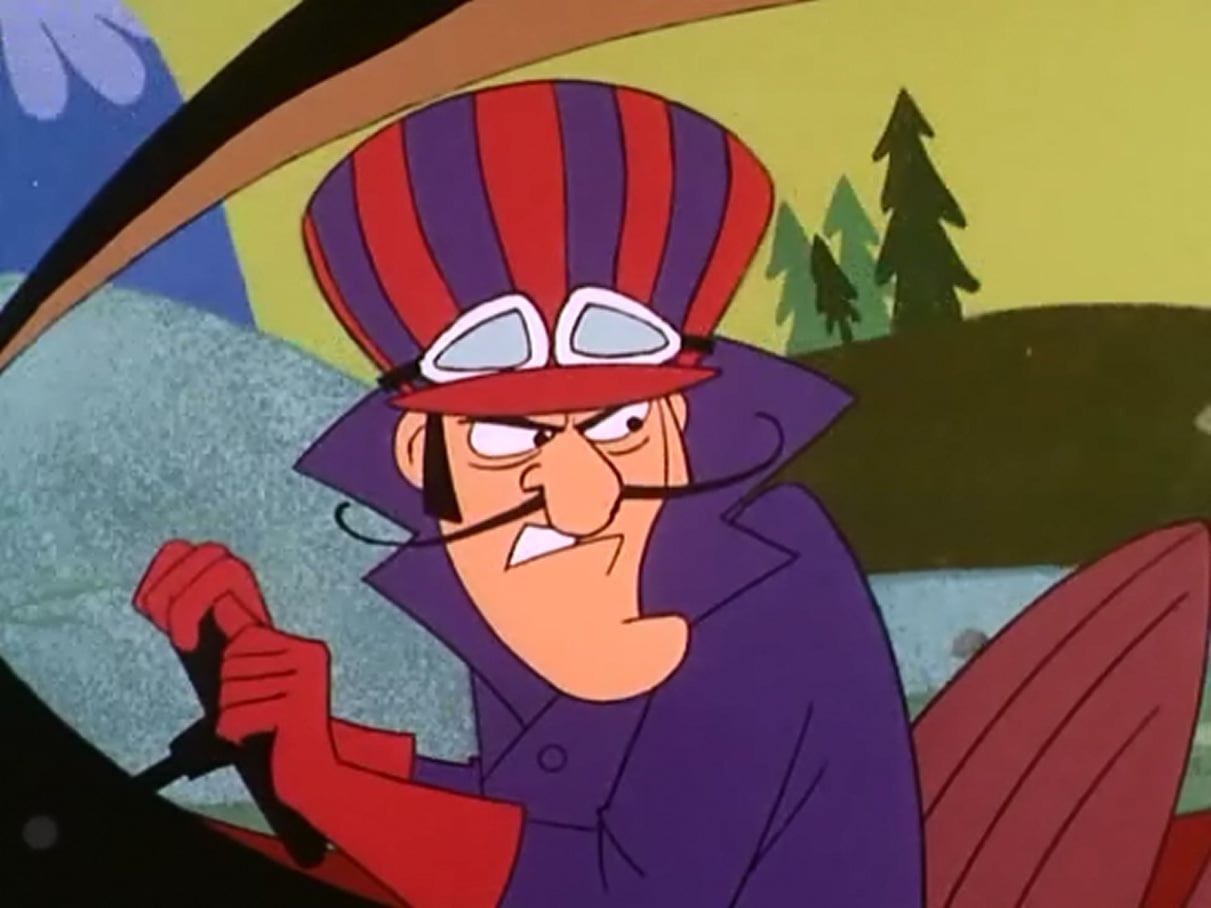 Same hunch back and handlebar mustache. Time will tell if he rocks the gloves and weird hat too. Also gotta love Vilma's computer files: Hot Dog Recipes, clearly for Scooby and Useless Clues.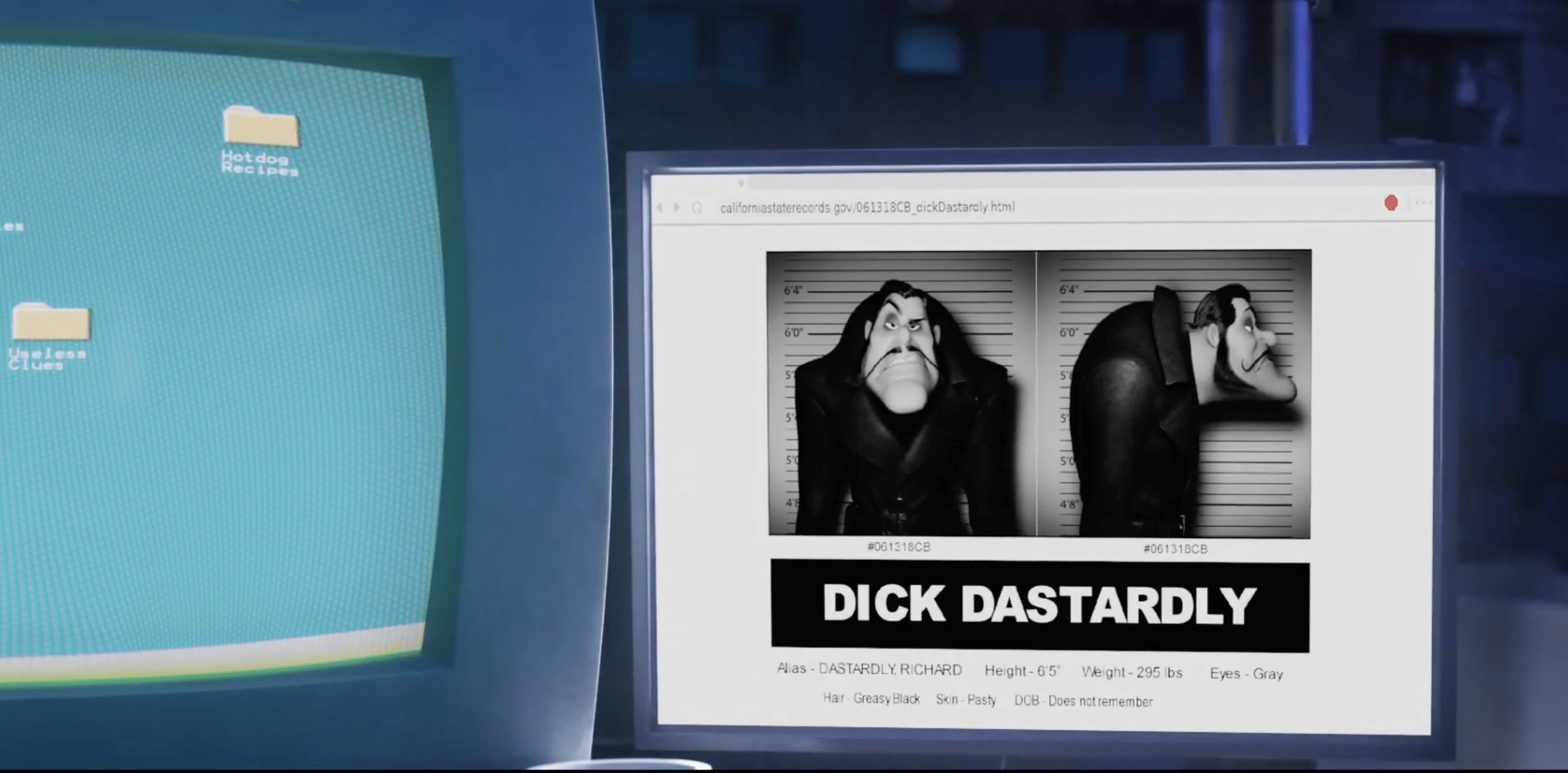 Starring in "SCOOB!" are Will Forte ("Booksmart," TV's "The Last Man on Earth") as Scooby-Doo's best friend, Shaggy; two-time Oscar nominee Mark Wahlberg ("The Fighter," "The Departed") as Blue Falcon; Jason Isaacs (the "Harry Potter" films, TV's "The OA") as the infamous Dick Dastardly; Gina Rodriguez ("Deepwater Horizon," TV's "Jane the Virgin") as Velma; Zac Efron ("The Greatest Showman," the "Neighbors" franchise) as Fred; Amanda Seyfried (the "Mamma Mia!" films, "Ted 2") as Daphne; Kiersey Clemons ("Neighbors 2: Sorority Rising," TV's "Angie Tribeca") as Falcon Fury pilot Dee Dee Skyes; Ken Jeong ("Crazy Rich Asians," "The Hangover" trilogy) as the Falcon Force's Dynomutt; Tracy Morgan ("What Men Want," TV's "30 Rock") as Captain Caveman; Simon Cowell ("American Idol," "The X Factor") as himself; and Frank Welker (the "Transformers" franchise) as Scooby-Doo.
SCOOB is in theaters May 15, 2020