What is Emily Blunt doing in the jungle? And why haven't any of my skippers looked like The Rock? The latter who knows? But the former, it's time to find out. Ladies and gentleman it is the world famous new Jungle Cruise trailer complete with harrowing adventures, laughs, and lots of sass.
New Jungle Cruise Trailer
The classic attraction comes to life in this thrilling ride down the Amazon with wisecracking skipper Frank Wolff, the always punny Dwayne Johnson and intrepid researcher Dr. Lily Houghton, played by Emily Blunt. Lily travels from London, England to the Amazon jungle and enlists Frank's questionable services to guide her downriver on La Quila—his ramshackle-but-charming boat.
Lily is determined to uncover an ancient tree with unparalleled healing abilities, possessing the power to change the future of medicine. Thrust on this epic quest together, the unlikely duo encounters innumerable dangers and supernatural forces, all lurking in the deceptive beauty of the lush rainforest. But as the secrets of the lost tree unfold, the stakes reach even higher for Lily and Frank and their fate—and mankind's—hangs in the balance.
Sounds like your typical day on the Jungle Cruise right? Well maybe without the whole fate of mankind hanging in the balance but I do hope my future Skippers will work the movie into their puns.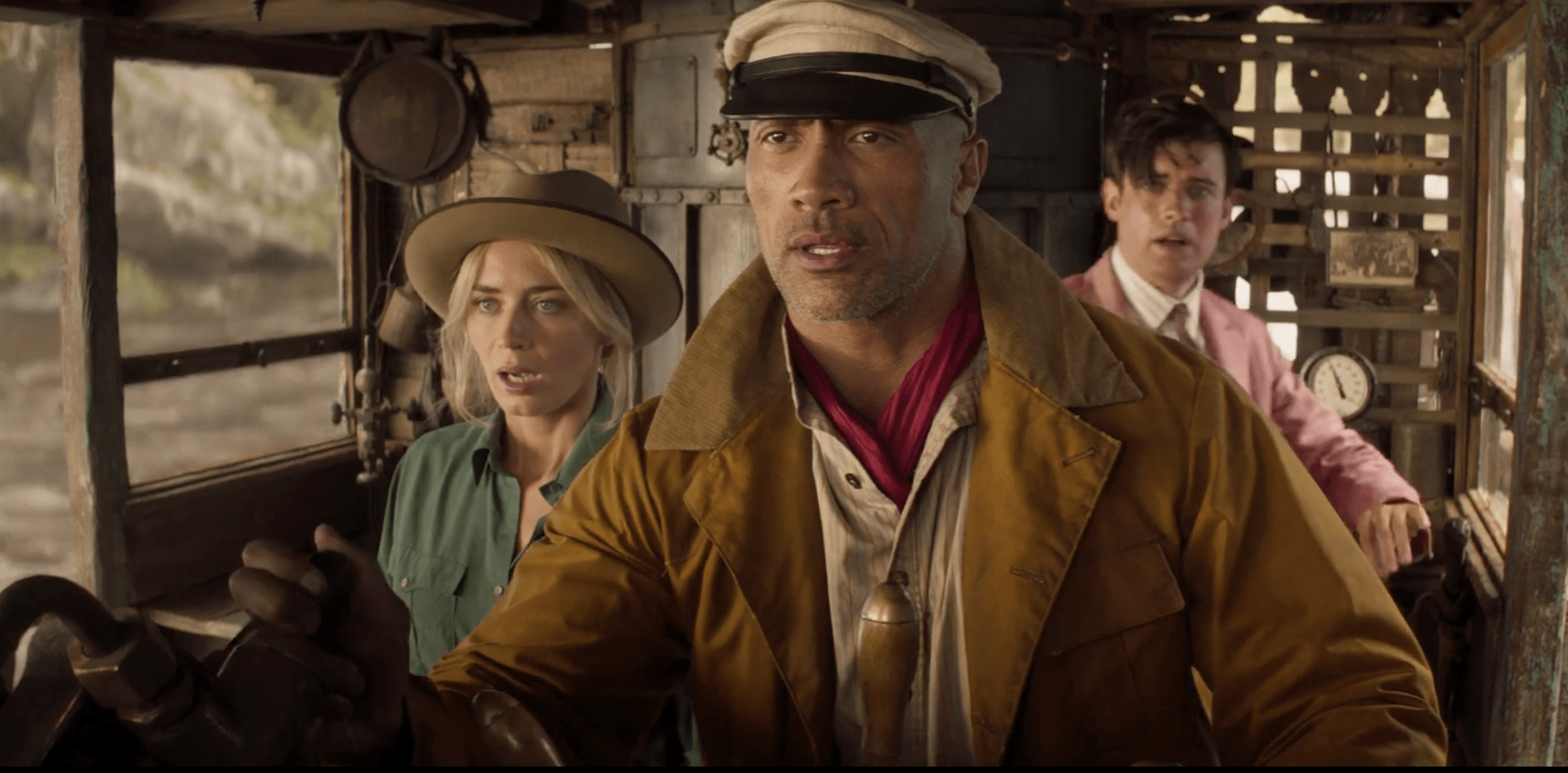 For everyone looking for the backside of water, you have to watch the first Jungle Cruise trailer, it has the 8th wonder of the world and all the punny fun of the Disney Parks attraction. This trailer got into what the movie is going to focus on: a secret tree that could help the world and the two people who just might actually find it. And what a pair they are.
The trading of barbs and chemistry between Emily Blunt and The Rock is perfect. If the entire movie flows between them the way it has in these trailers we are in for a fun ride. Add in some peril, a bad guy, plus the jungle that is out to kill you and it sounds like an ideal adventure movie to me. Not to mention I LOVE the attraction, and like Pirates of the Caribbean I have a big attachment to it. Fingers crossed we have another franchise in the making here.
I don't know about you but I can't wait for all the ride Easter eggs this movie is going to have… and yeah I'm talking the puns and Trader Sam. It wouldn't be the Jungle Cruise without them!
Jungle Cruise is in theaters July 24, 2020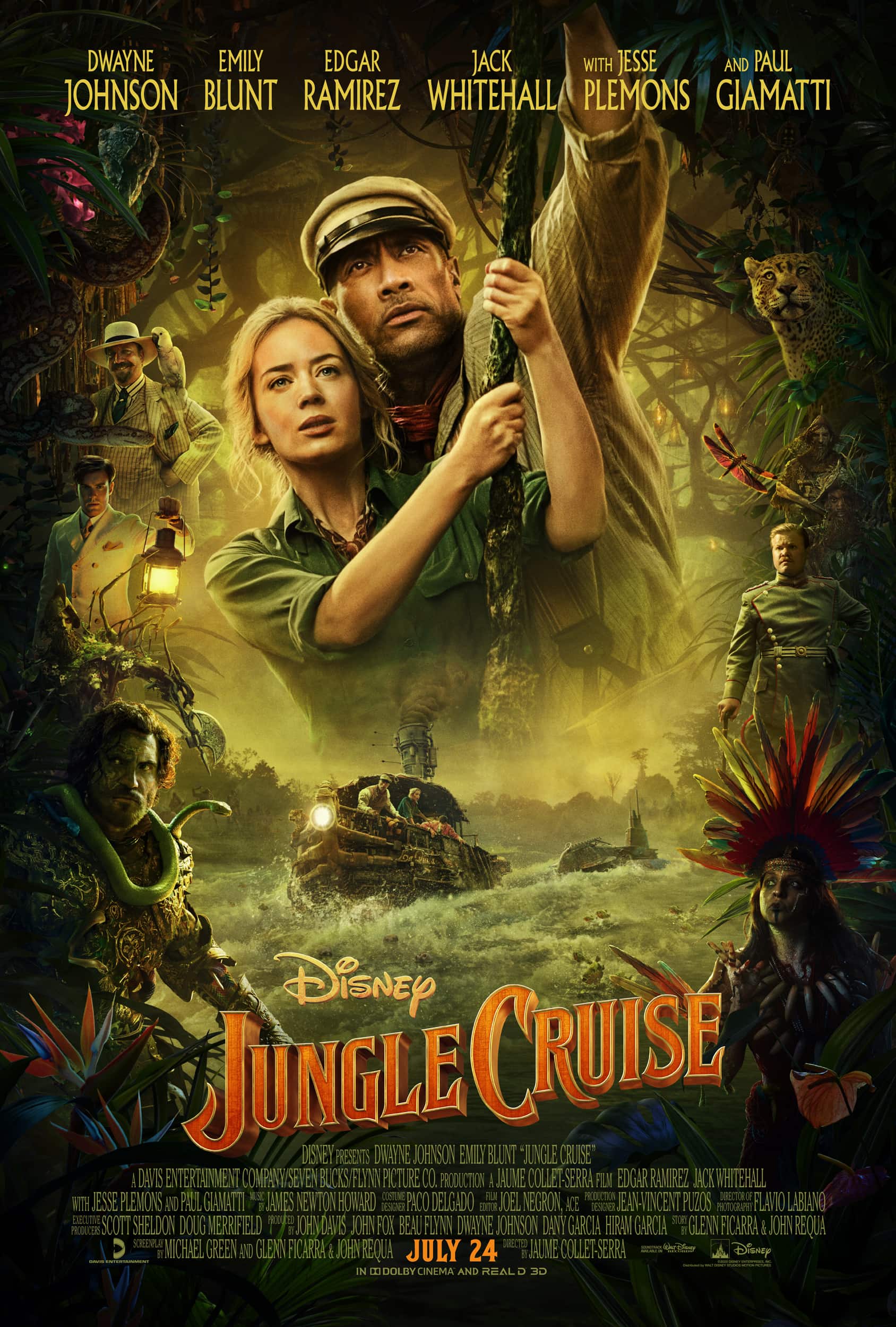 Get the latest news from the Skippers on Facebook | Twitter #JungleCruise | Instagram