The Sweetest Place on Earth is set to reopen to the public and we cannot wait! Just like other theme parks that have opened, there will be enhanced safety measures and other guardrails in place to protect the health of guests and employees. Wondering what that means for you the guest? Don't worry, we have all the Hersheypark reopening information you need.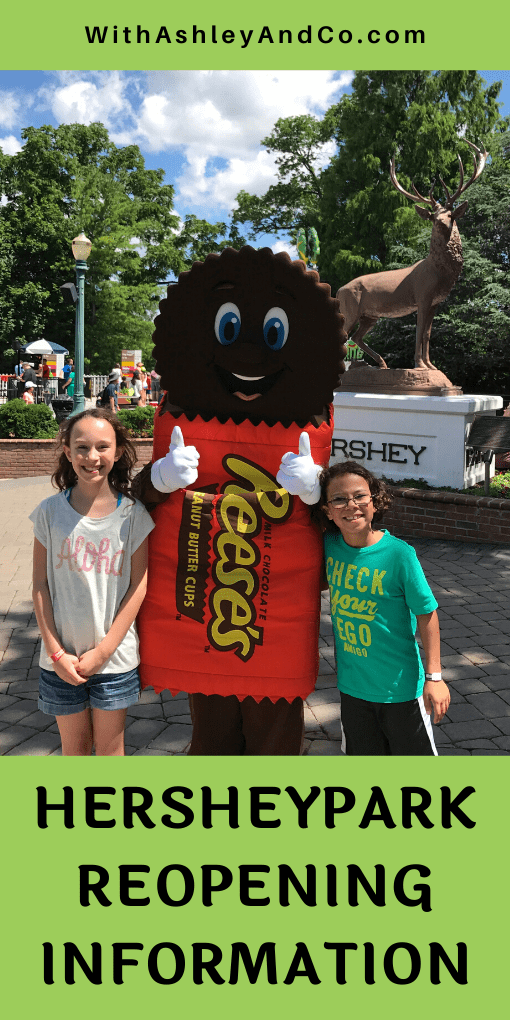 Hersheypark Reopening Information | What to Expect At The Sweetest Place on Earth
We are headed back to Hersheypark soon and I can't wait to share all the ways you can still have the sweetest day while staying safe. Until then, I wanted to share what to expect when the park reopens. For complete Hersheypark reopening information visit Hersheypark Safety.
1. You need a valid park ticket AND a reservation
The gates open to the park on July 3 2020 for the public. However, Hersheypark Season Pass holders can access the park exclusively on July 1 and 2! Whether you are a season pass holder or coming just for the day, reservations are required to enter the park. Registering took me about 5 minutes for our family of 4, and I now have 2 happy kids who are overjoyed to be able to have some fun in the sun.
read more: 7 Reasons Why You Need Hersheypark Season Passes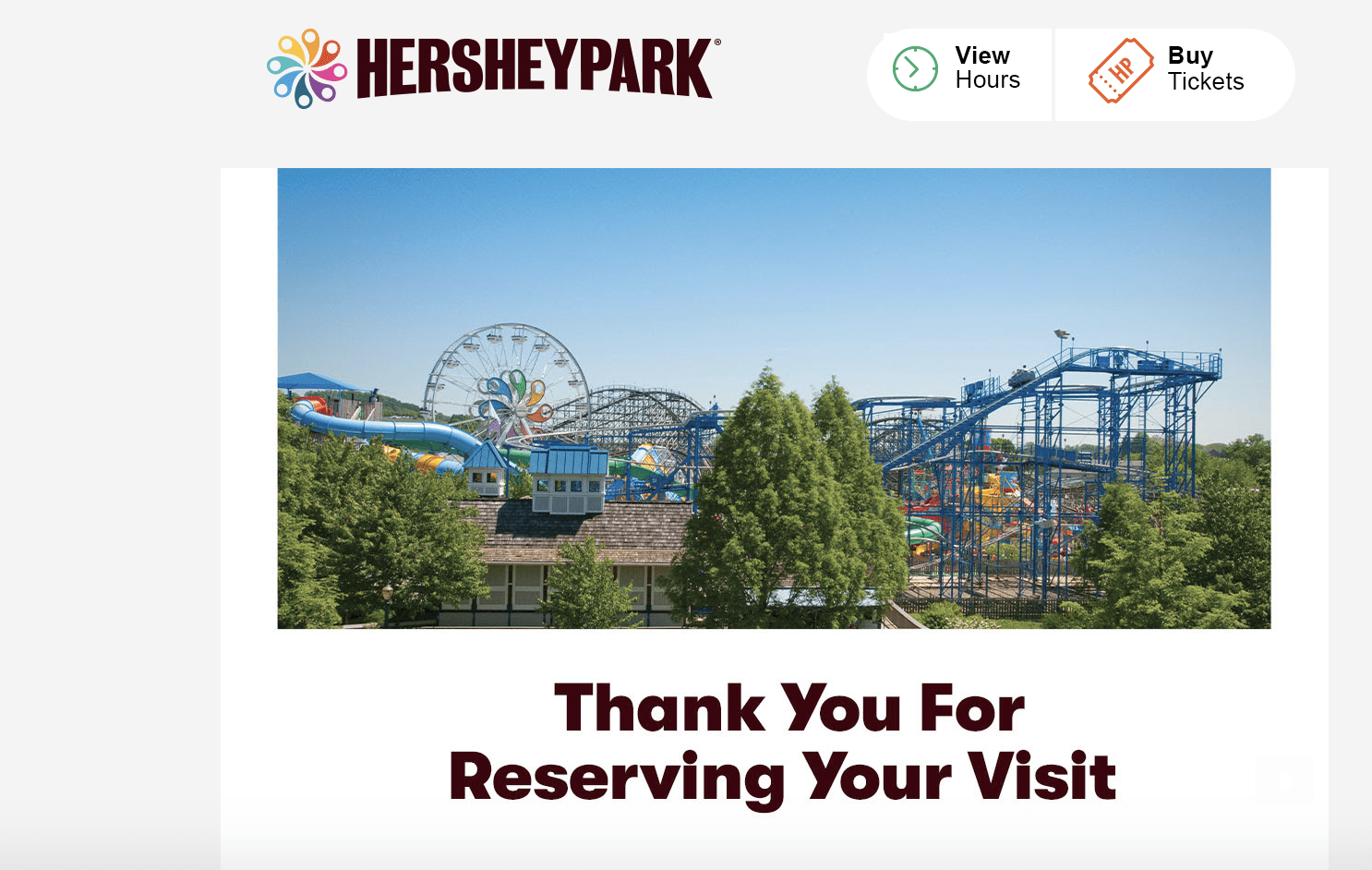 2. Temperature Screenings and Face Masks
Before entering the park, everyone will undergo a temperature screening with an infrared thermometer. Anyone with a temperature of 100.4 or above will not be allowed to enter. All guests over the age of 2 will be required to wear face coverings except while dining or on certain attractions.
Over at The Boardwalk, guests will not be required to wear face coverings while in the water or on water attractions. Everything from the lockers to the Wave Pool will be monitored and limited to provide safe distances for guests. All inside public spaces will require masks unless you are dining.
3. Social Distancing at Rides, Waterpark, and more
Look for signage, ground markings, and redesigned guest spaces to ensure you are keeping your distance from others. When that is difficult outside, guests should wear masks to help stop the spread of germs. Distancing and sanitizing requirements will be determined on a ride-by-ride basis.
Guests will be asked to use hand sanitizer before entering the queue/waiting area or before boarding attractions. Hand sanitizer will be available for everyone to use when they exit the attraction as well. Alternative queue lines, ride arrangements, and sanitizing efforts can be expected.
Note: Indoor shows as well as strolling performances have been canceled for this season. Character experiences may be offered.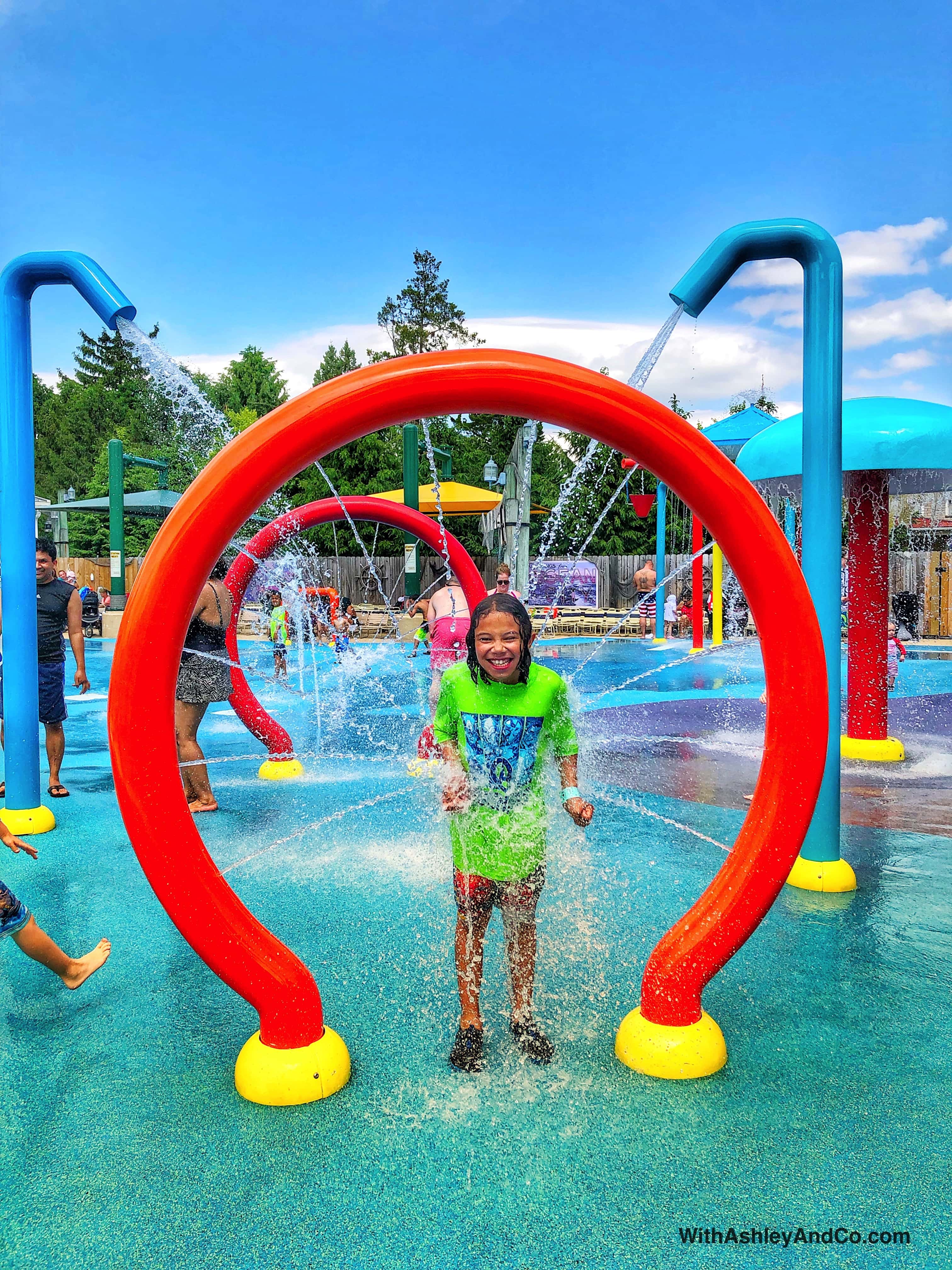 4. Download the Hersheypark App
Not only is the app a must have for a normal, pre-chaotic times day, it's especially helpful to guests now. It includes maps, ride availability, wait times, and will allow for mobile ordering at select locations. Personally, I am over here cheering the mobile ordering option. It has been a life saver at Disney, especially on those hot days!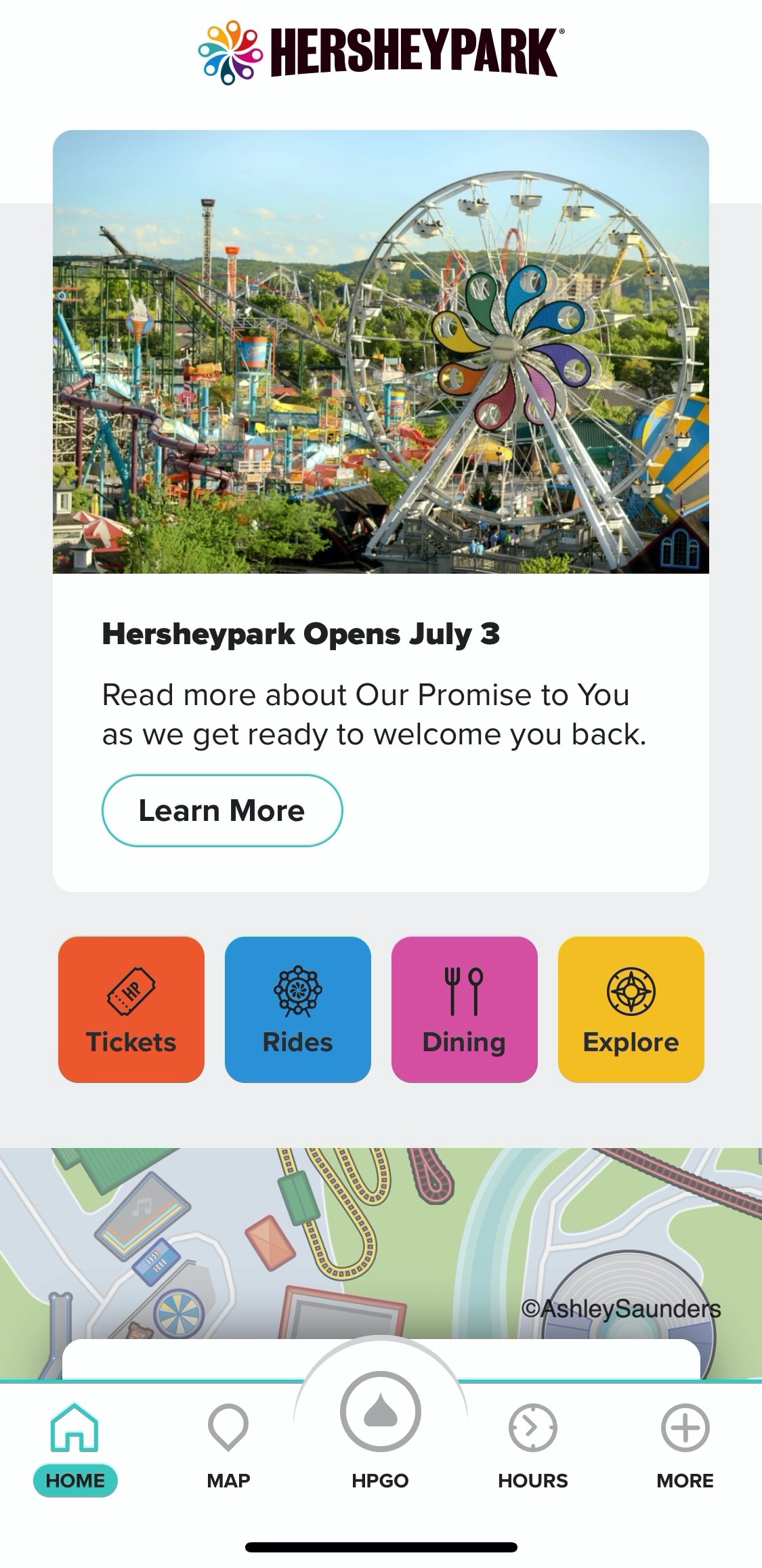 5. ZooAmerica
We could all use a cute animal fix right? ZooAmerica is opening to the public on June 22, 2020, with exclusive days for Zoo Annual Pass holders on June 19, and Zoo Annual Pass holders and Hersheypark Season Pass holders on June 20 and 21. For more information, visit ZooAmerica.
As always, ZooAmerica is free with your Hersheypark admission.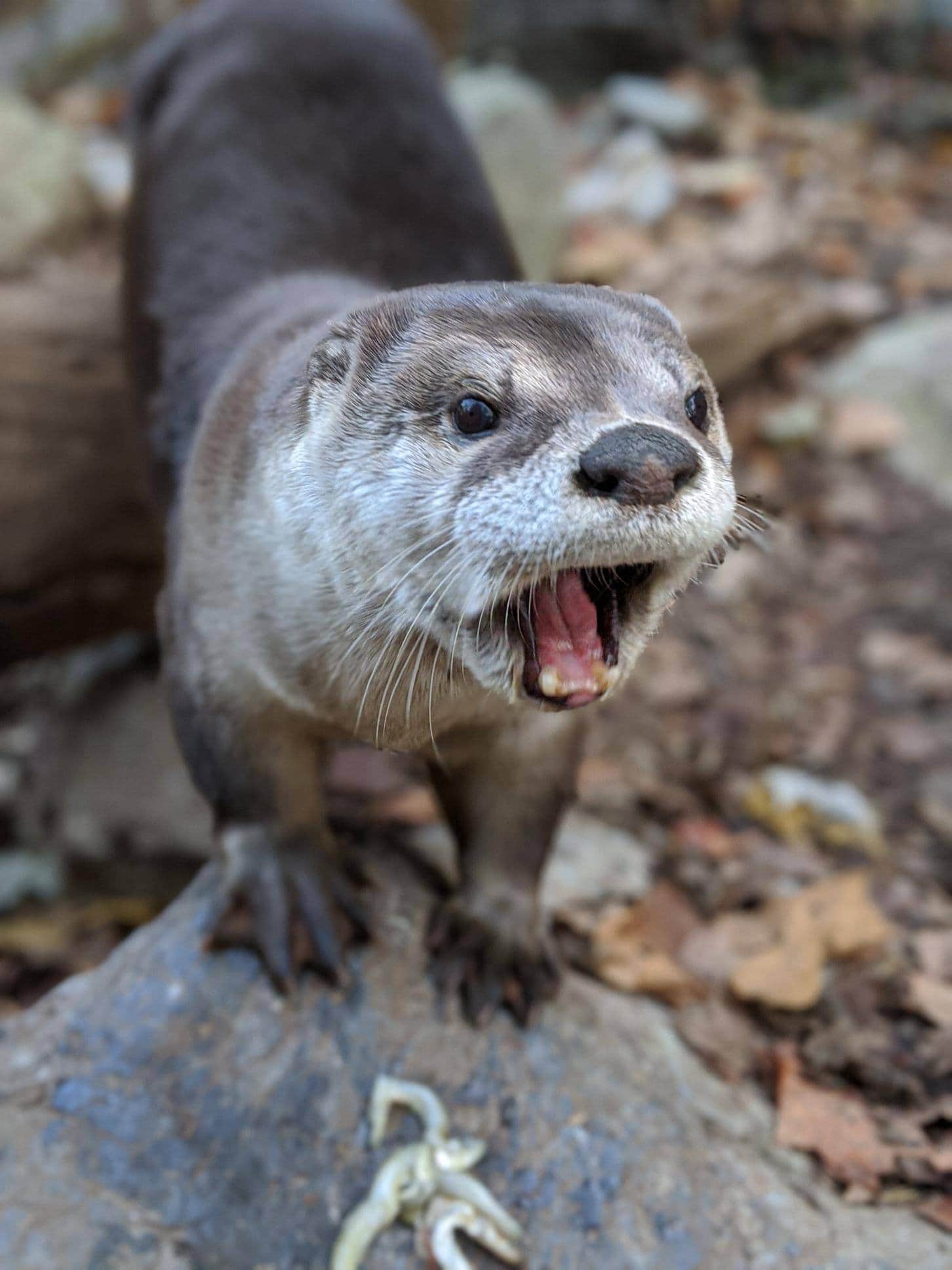 6. Hotel Hershey, The Hershey Lodge, and Hersheypark Camping Resort
The Hersheypark resorts are open with new safety enhancements. Right now you can save money with the Kids Stay, Play & Eat FREE and 2-Day Stay & Play packages. Click here to get all the details from Hersheypark.
read more: 4 Benefits of Staying at The Hershey Lodge
7. Hersheypark reopening information: Hershey's Chocolatetown
Now for the fun stuff. The highly anticipated thrill coaster, Candymonium will be open when the park opens! Yay! It is the tallest, fastest, longest, and sweetest coaster at Hersheypark. If you watched the test run videos you got a glimpse at the 210 feet, 76mph, 7 acre spanning coaster.
It is unclear how much of the rest of Hershey's Chocolatetown will be open but I will update this post after we visit next month.
This thrill ride loving family is all about it. I'm sure it will be one of our first stops once we get cleared to enter. Followed by a sweet treat like the funnel cakes or king-sized shakes because it's been too long my friends!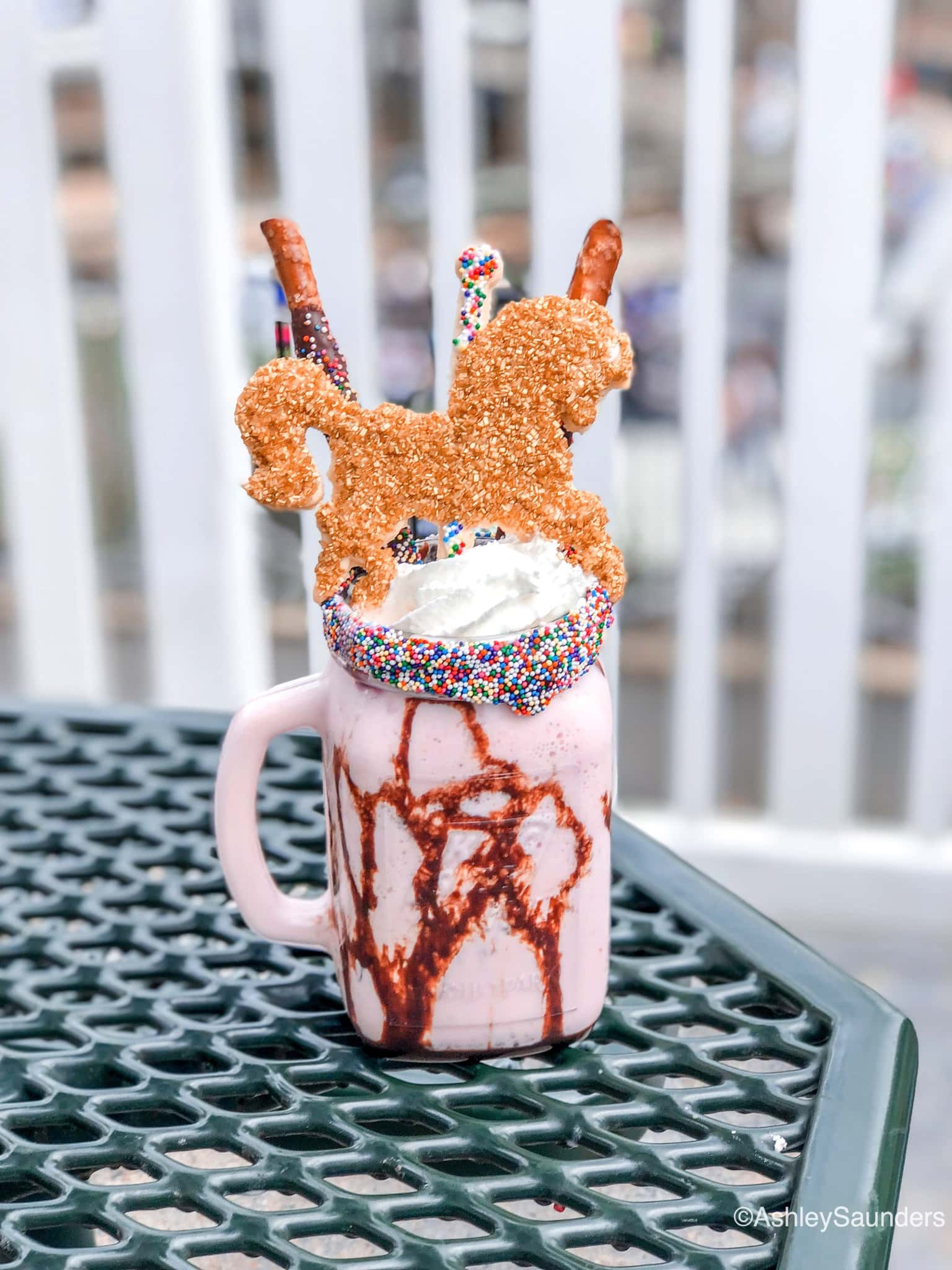 Get your tickets to Hersheypark today!