Scooby-Doo where are you? I, like most 90s kids, grew up watching reruns of the classic Scooby-Doo cartoons. With each iteration of Scooby I was intrigued and ultimately pleased with what I saw. How can you not be when it's a talking dog and a bunch of meddling kids thwarting dumb adults' attempts to be rich?
When they announced Scoob I was excited to see it, especially after the classic A Pup Named Scooby-Doo intro. Did Scoob live up to my expectations of an extended Saturday morning mystery? Not exactly, but that is okay.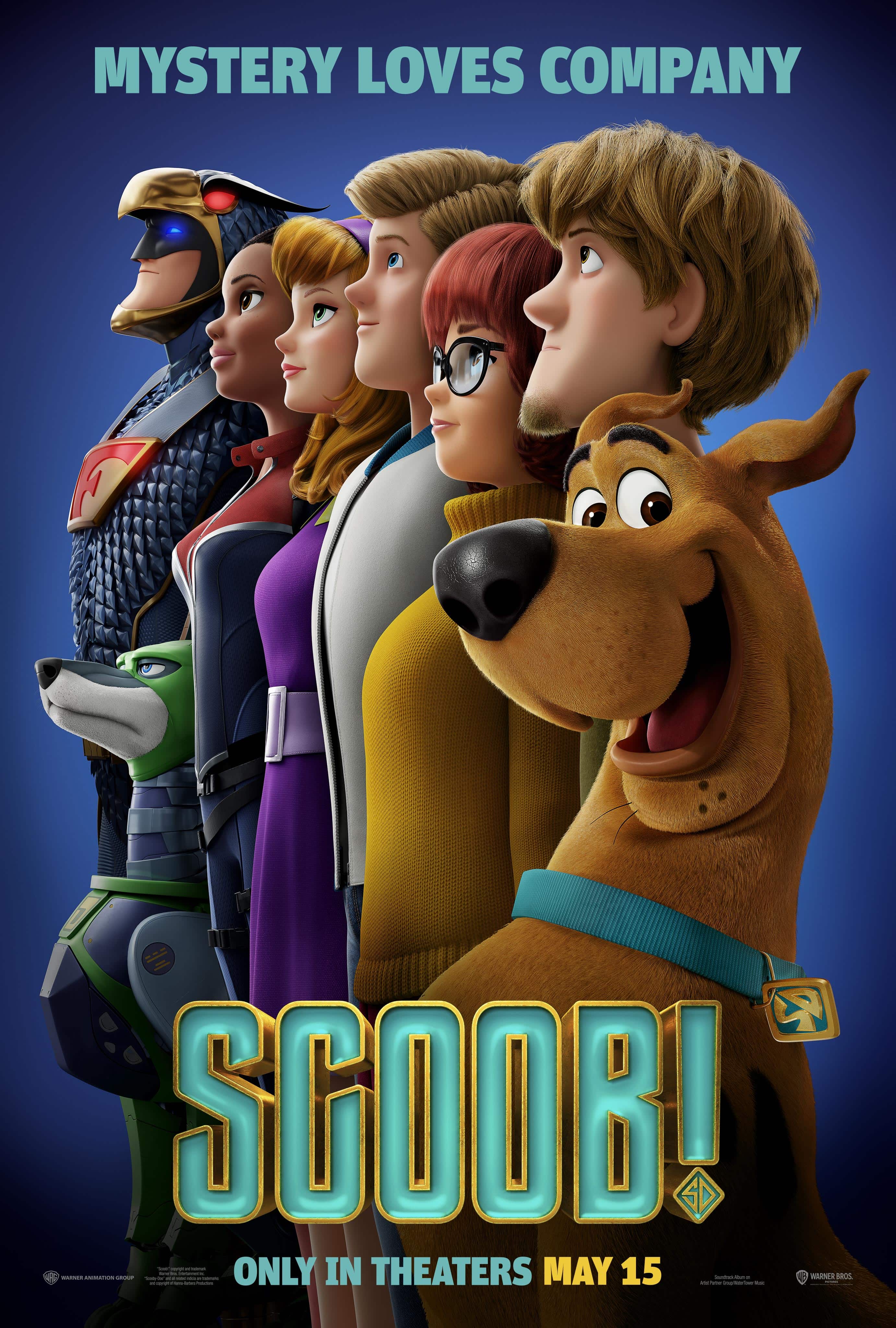 Scoob Movie Review
SCOOB begins with an adorable puppy and a lonely boy. Through an insane chase along the beach the two manage to find each other. The pup is given a home and name Scooby Dooby-Doo. As for the kid, well Shaggy gets a lifelong best friend and no longer feels alone.
Fast forward to Halloween where Shaggy and Scoob meet Fred, Daphne, and Velma. After an encounter in a haunted house which leads to the gang solving their first case, Mystery Inc. is born. Cue the nostalgic Scooby-Doo where are you theme song complete with the montage.
In present day, Mystery Inc appears to be a solid team until Simon Cowell shows up and the gang splits. This is where the film leaves the classic mystery theme and heads into new water. Shaggy and Scoob are taken in by the Blue Falcon, Dee Dee Skyes, and Dynomutt. While Fred, Daphne, and Velma try to track down their friends after discovering Dick Dastardly is out to capture Scooby.
Chaos ensues, leading the Mystery Inc crew all around the world. While they struggle to save Scooby and the world, the friendship of Shaggy and Scoob is put to the test. Can their bond survive against the odds? You'll have to watch to find out.
With the exception of Scoob and Muttley, the rest of the voice cast is new to the scene. They do a decent job, with Jason Issacs being the standout as Dick Dastardly. Not that it is all that surprising, he is great at playing a villain. Admittedly the trailers threw me off with Scoob's voice. Although Frank Welker has been voicing Scooby since the original actor died, he sounded too understandable. However, it was less disconcerting within the context of the film, but I do wish they had left Scooby barely comprehensible.
Speaking of old school Scooby, while this film seems almost nothing like previous Scooby iterations, it manages to throw a ton of nostalgia and old ideas into the 94 minute run time. From Captain Caveman to Johnny Quest and so many in between, it feels like the filmmakers are trying to create a Hanna-Barbera Cinematic Universe. And who knows, if Scoob does well, the studio may do just that.
read more: Scoob Easter Eggs and Hanna-Barbera Cameos You May Have Missed
As I mentioned, Scoob is unlike any other Scooby-Doo you have seen before. Although I would have preferred something more like the old Saturday morning reruns I grew up watching, Scoob does offer classic lines and imagery. Most importantly however it showcases the strength of friendship, which has been a recurring theme since the inception of Scoob and the gang.
Shaggy and Scooby grow throughout the film, much like one would in real life. Despite growing up they fight not to grow apart. With so many changes facing our children during this time, they can feel disconnected to their friends and even family. It's encouraging for the audience to see Scoob and Shaggy tackle this topic and share their 70s phrase laden wisdom with us all.
"People can grow, but that doesn't mean they have to grow apart."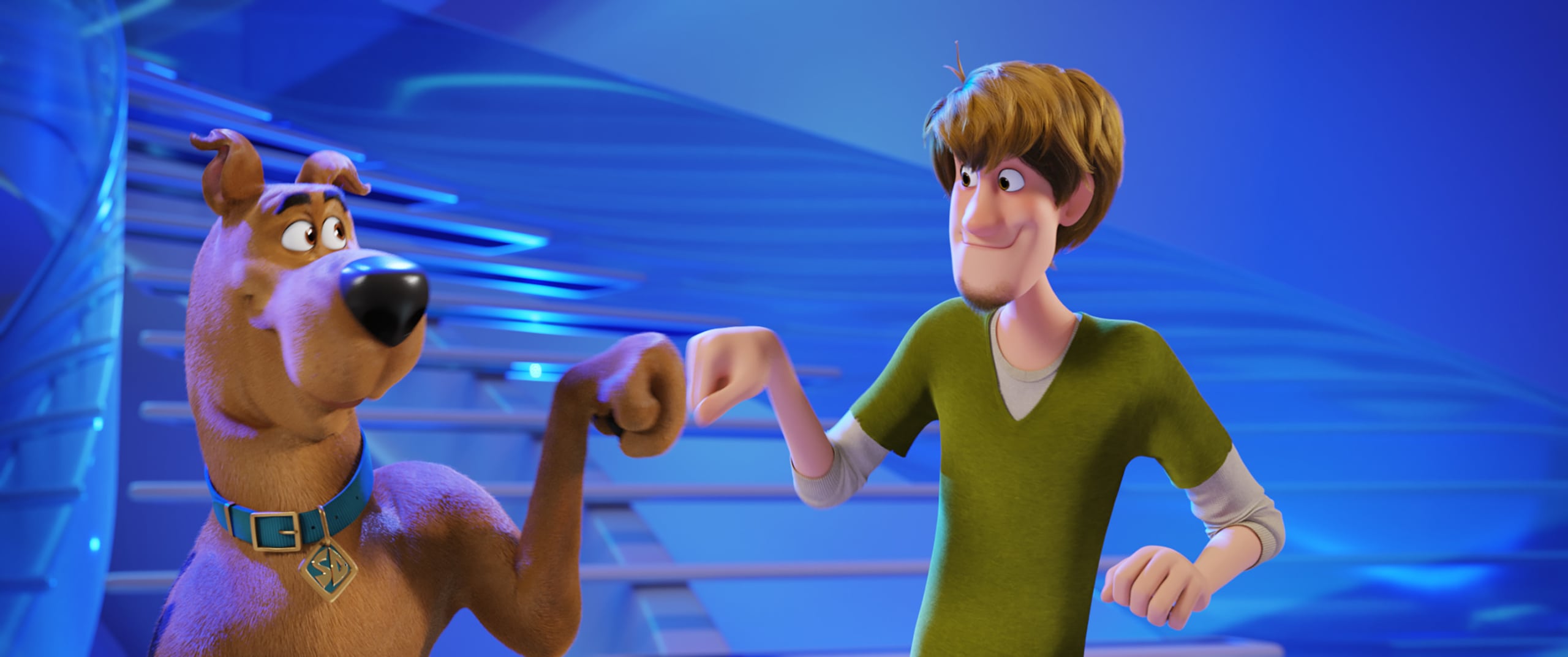 How did Scoob fair in the expectations category? Well, it amused my husband and I while hooking the kids, and after all isn't that who the film is actually made for? Our kids who kinda had an idea about Scooby before are now fully excited about all things Scooby Doo. They are even curious about all the other Hanna-Barbera characters in the film, so it looks like we need to figure out where to watch them.
Scoob is packed with some of my favorite songs-any movie that starts with Tupac and is followed by The Backstreet Boys gets this 90s kid love, lots of bright colors, and laughs…tons of them. And who knows, this may spawn a Hanna-Barbera universe where we can relive all our favorite Saturday morning cartoon moments.
At the end of the day, Scoob accomplished its' goal to be an entertaining family film and one that the kids will ask to watch repeatedly. Case closed.
Scoob! is now available to rent or own. It is rated PG for some action, language, and rude/suggestive humor.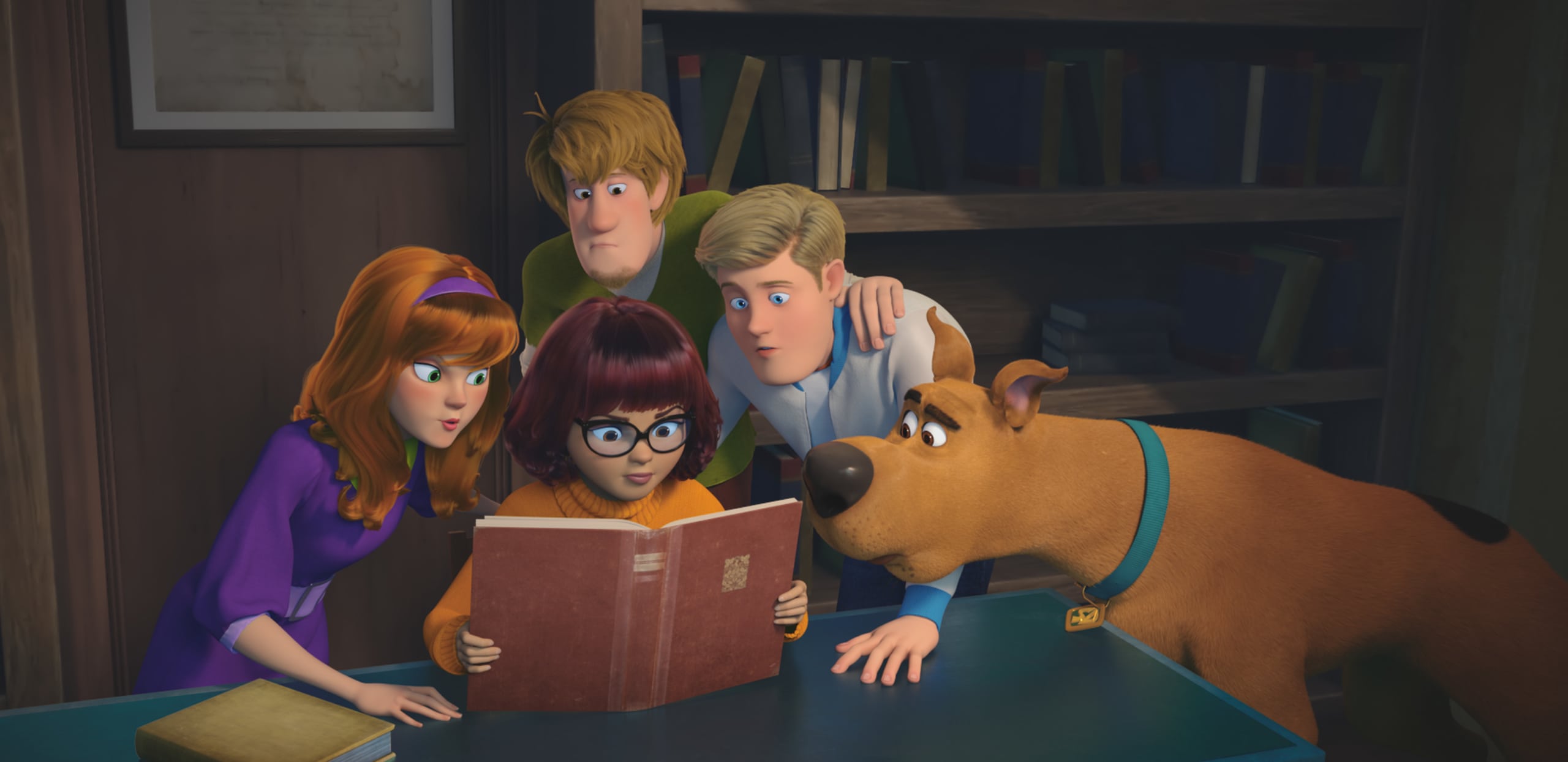 Is Scoob Kid Friendly?
Scoob for the most part is kid-friendly and safe but there were a few moments that made me do a face palm while hoping my kids didn't notice. The villain's name is Dick Dastardly. While there is nothing wrong with that, when he is speaking to Scoob and Scoob has issues pronouncing his name, he repeatedly says his name in increasing frustration and clarity. It was cringe-worthy.
They discuss dropping a "F-Bomb" which actually refers to a Falcon Bomb not the actual word. One character says "all Hell breaks loose." Dastardly disguises himself as a lady cop and comes off overly sensual with a smitten Fred. There is also a discussion about Tinder and how Falcon was confused at first what the app was for. It's not explain (thankfully) but kids might have questions.