Calling all superheroes, Marvel fans, and Funko collectors. New from Funko is Marvel Battleworld! This all new adventure game features collectible micro characters, battle cards, hero cards, and more. Play solo or with friends to defeat the bad guys and protect the universe!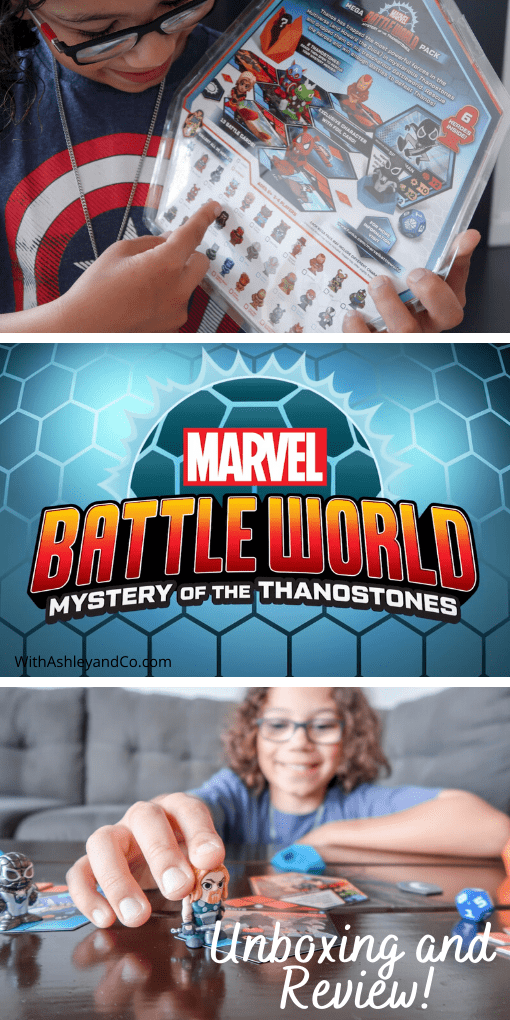 Thank you to Funko for sending us the game. All opinions are our own. Affiliate links below.
Marvel Battleworld Game
Battleworld is the perfect game for kids to unleash their inner hero. Playing solo or with others, they have to come up with strategies to defeat the villains, rescue the heroes, and ultimately show Thanos who is boss. Choose from the Mega Pack or Battle Balls to get your game on.
The Marvel Battleworld Mega Pack includes everything you need to get started on your mission to defeat Thanos: Hero Cards, Battle Cards, pair of dice, plus your heroes, 6 in all including 2 surprise characters you have to free from the Thanostones. Or grab a Battle Ball with also contains two collectable characters, Hero Cards, Battle Cards, and pair of dice.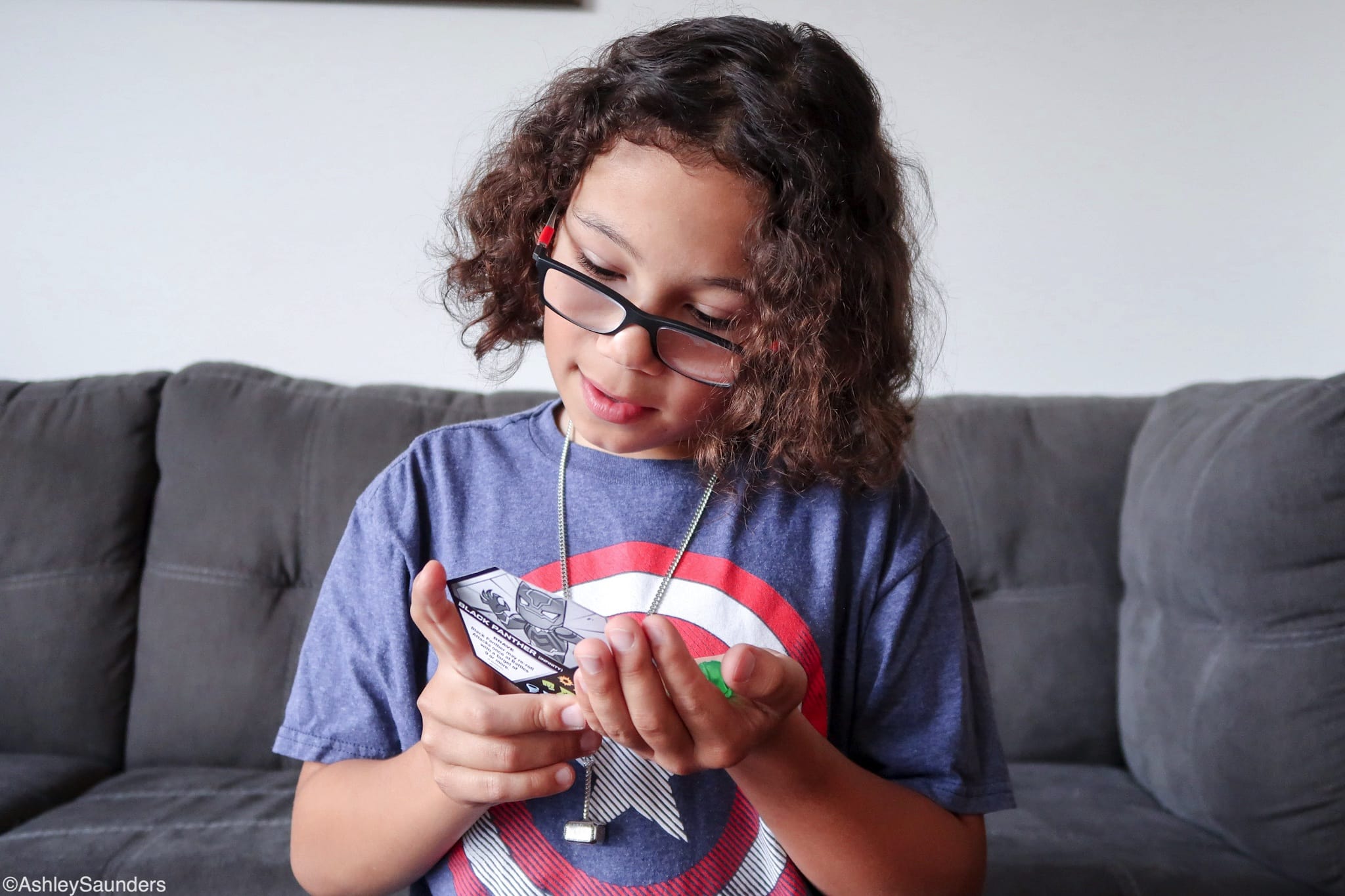 One of the exciting aspects of this game is that you're not only collecting MCU heroes, but heroes from all over the pages of the comic books. Characters like Captain America, Groot, and Iron Man are teaming up with Beta Ray Bill, Throg, and Valkyrie Gamora.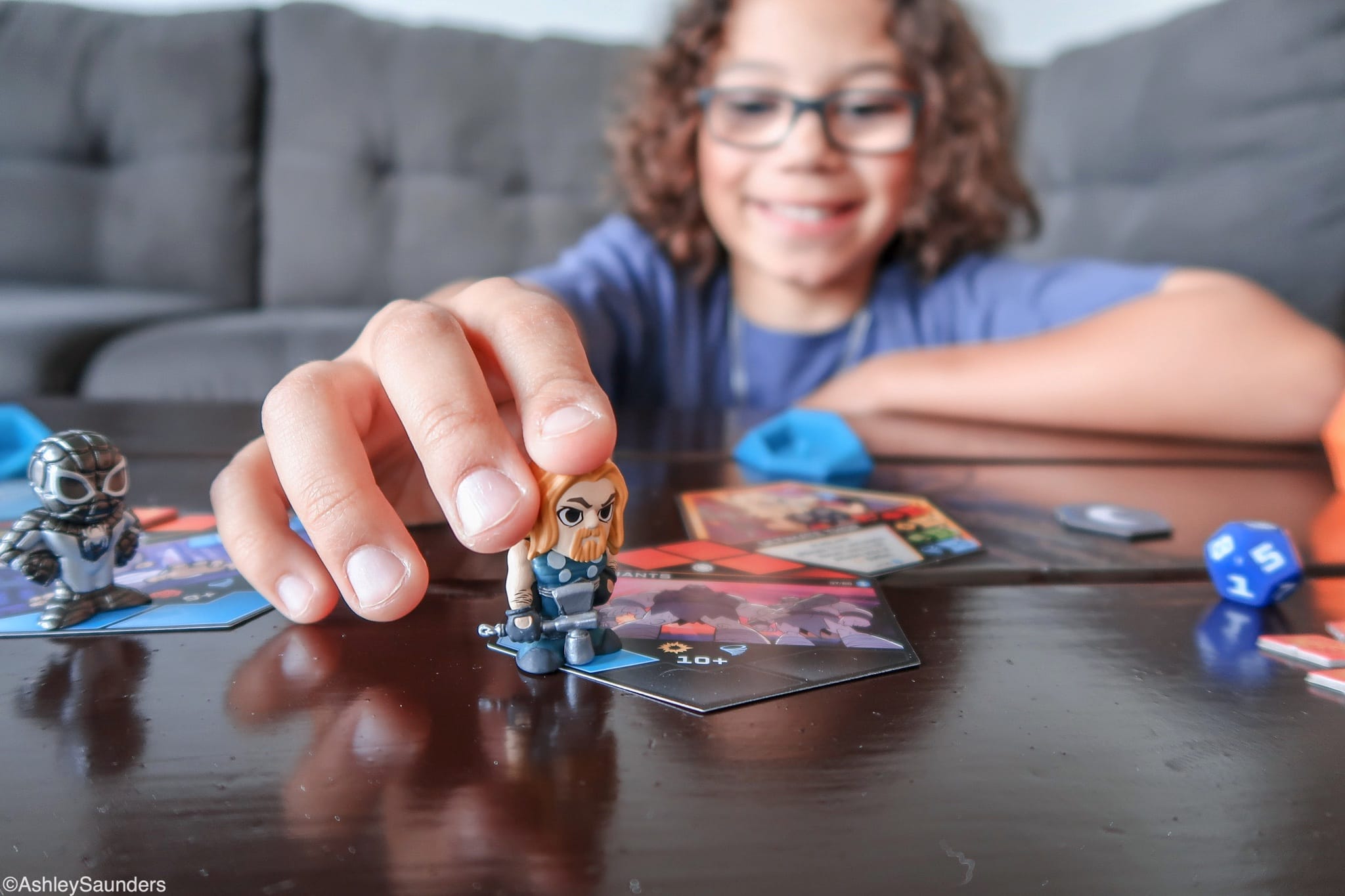 Plus Funko Animation Studios has teamed up with Marvel to create Marvel Battleworld, short-form animated content that will be available on Disney XD, Marvel HQ, YouTube, and more. The cartoon series will introduce children to a new plan by villain Thanos to trap Marvel heroes in Battleworld.
We have had a lot of fun playing this game already, with up to 4 players the whole family can join in. I like that this is a cooperative game, which makes the kids work together. Team building, family bonding time, and cool Marvel stuff? What is not to love?
The geek in me is thrilled about the variety of Marvel heroes available in this game. It's opened the door to teach our kids about lesser known characters and how awesome they can be. For added fun, act out your favorite hero's moves. We do this and trust me it brings out all the laughs! Bonus points if you know their catchphrase!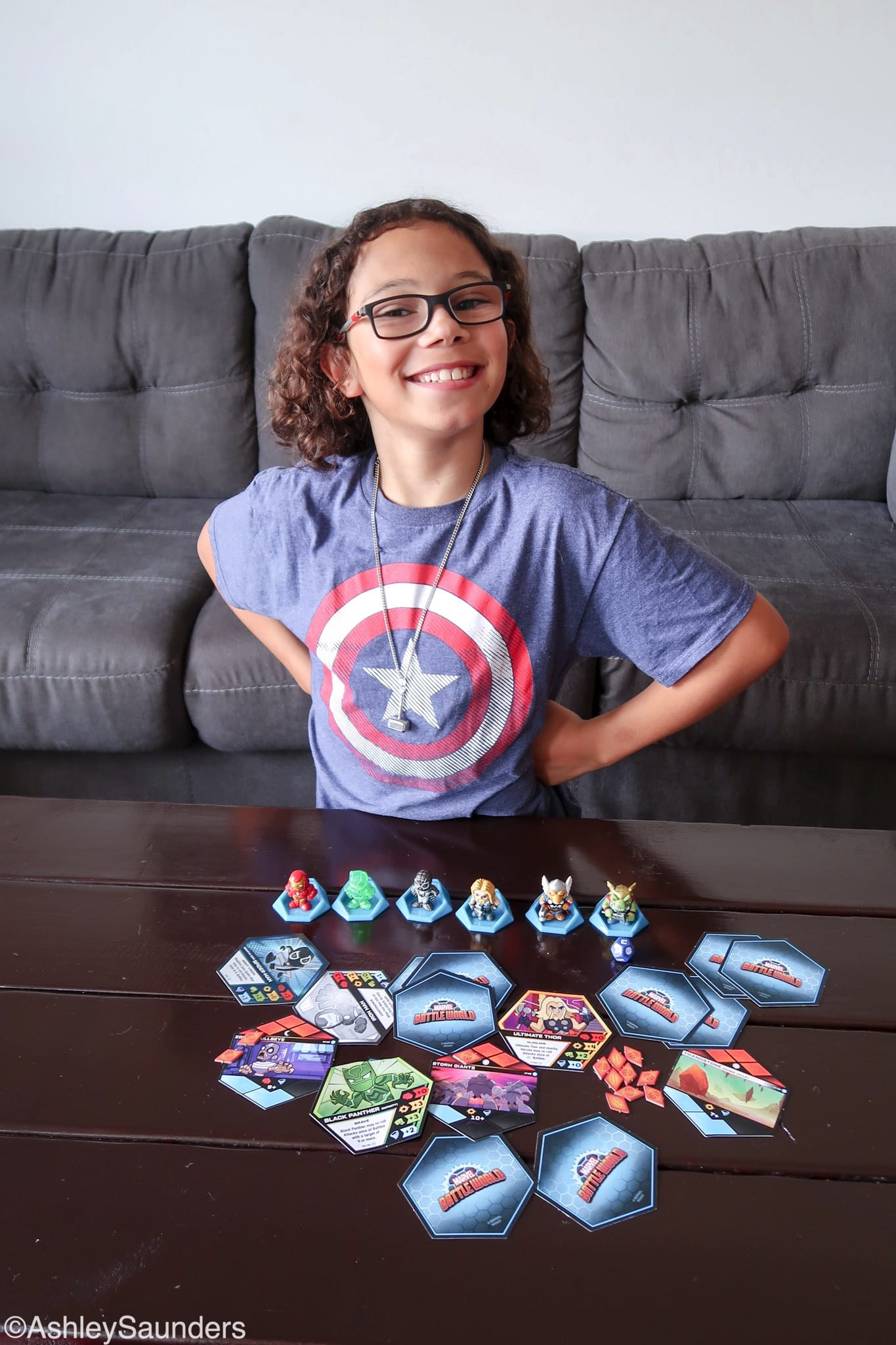 The Funko collector in me has to show off the detail of these micro-pop figures. They look so good! Now if I can only sneak them away to add to my collection…
Okay fine I won't take his toys but I will have to get my own because just look at them. Need!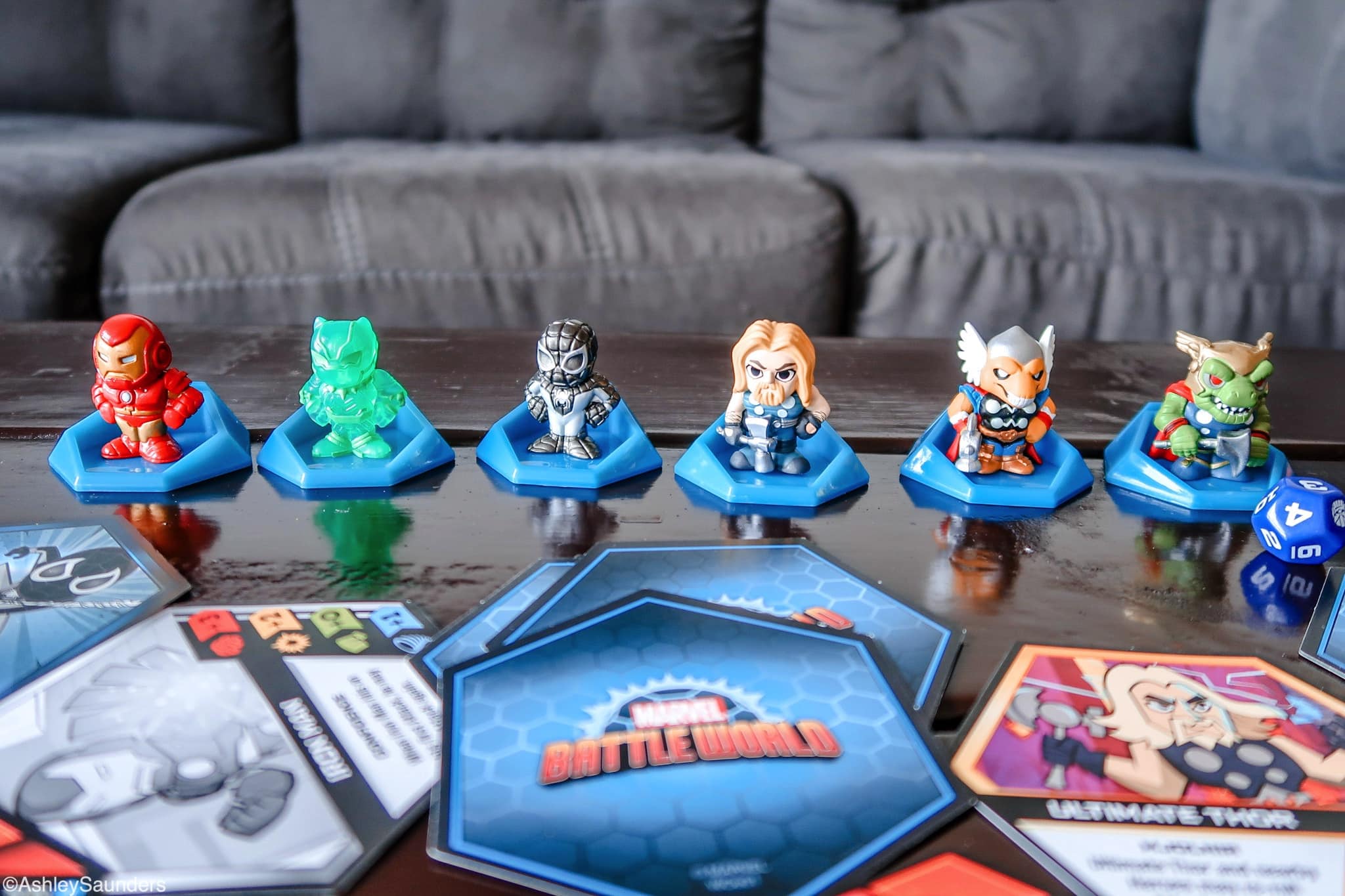 Marvel Battleworld Game Unboxing
In our house Thanos cannot win! And he won't because, my son is on the job with some of his super friends. Look at what comes inside the Mega Pack, including the ULTRA RARE character we found. But don't be like us, read the directions first because we kinda skipped past the defeating Thanos thing, and went straight to breaking out the heroes. Oops!
Where can you buy the Marvel Battleworld Game?
Funko's Marvel Battleworld Game is available now at Target for a low price. Pick it up now at a Target near you!