It's time to rock 'n' roll and dance with the Trolls World Tour Dance Party Edition! This musical adventure is available now on Digital HD and coming to Blu-ray, 4K, and DVD July 7. Keep reading for free activity pages and a chance to win a Trolls World Tour prize pack!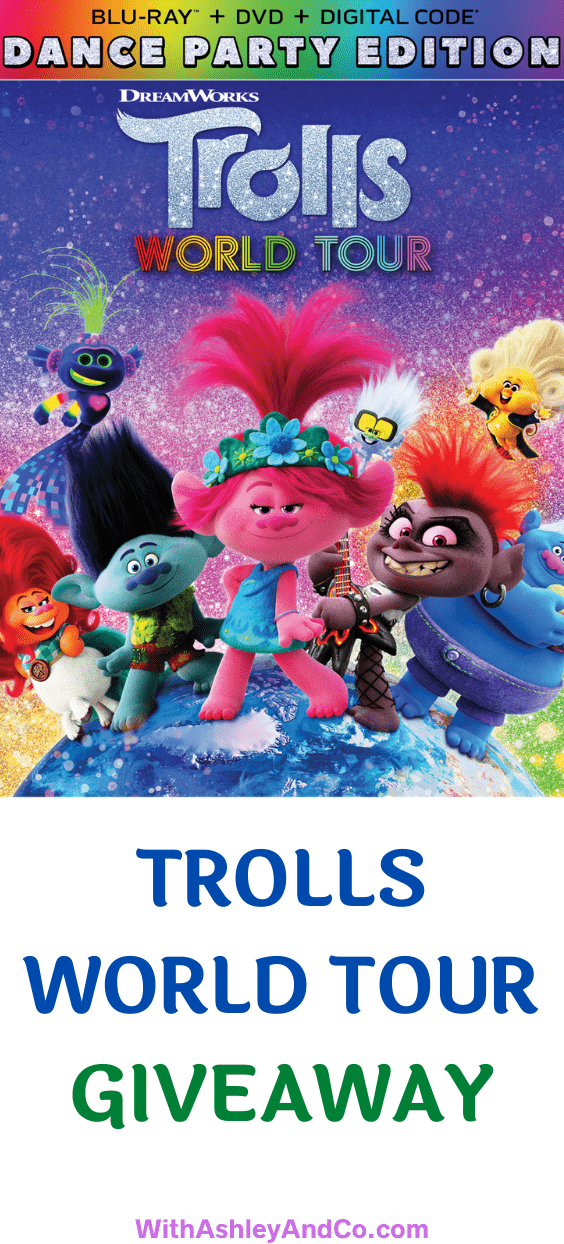 Trolls World Tour Dance Edition
Before you get the party started, grab these Trolls World Tour Free Party Printables. Then pick out the most colorful outfits you can find. Finally, pop in the dance party edition of the film and get ready to move it, shake it, and dance your heart out.
read more: Trolls World Tour Quotes To Make You Smile
This special dance edition includes an interactive dance party mode that invites viewers to learn dance moves while get watch the film, lyrics to sing-along with your favorite songs, and even special surprises too! We are all about learning the moves, because if you haven't already tried to dance along with this soundtrack are you even a human? Only robots could not get caught in the infectious melodies of Just Sing, Crazy Train, and my fave- Don't Slack.
Dance Party Mode – As Queen Poppy makes her way across the lands, this on-screen experience encourages the viewer to sing and dance along as they customize their own musical journey. With sing-along and dance elements, interactive pop ups and more, it's sure to be a world of fun!
Tiny Diamond Goes Back To School – In this exclusive original short film, journey back to school with Tiny Diamond as he tries to figure out how to be the cool kid and 'fit in'.
Trolls Dance Academy – Compilation of How-To-Dance pieces from Dance Party Mode
Pop
Waltz
Country
Funk
KPop
Reggaeton
Trolls World Tourist Map – Cloud Guy provides a quick "tourist guide's" view of the six realms that make up Trolls Kingdom.
Trolls

Village
Symphonyville
Lonesome Flats
Vibe City
Volcano Rock City
Techno Reef
Deleted Scenes with intros by Director Walt Dohrn, Producer Gina Shay, and Co-Director David P. Smith*
Cooper's Destiny
Let's Go Save the

World

Bicycle Built for Two
Breaktime
Meet the Bounty Hunters
Making New Friends
Cloud 9
Trolls Perfect Harmony– Hear from the star-studded cast of Anna Kendrick, Justin Timberlake, Anderson .Paak, George Clinton, Kunal Nayyar, James Corden and the filmmakers about the history of music featured in the film. From classical to country to rock, pop and techno, the cast and filmmakers reveal their favorite types of music.
Trolls World Tour Backstage* – A behind-the-scenes making of featurette showcases Anna Kendrick, Justin Timberlake, Rachel Bloom, Ron Funches, George Clinton, Mary J. Blige, Sam Rockwell and Kenan Thompson as some of the talent behind the Trolls and the process of bringing the them to life.
Opening Act
Headliners
Encore!
Feature Commentary with Director Walt Dohrn, Producer Gina Shay, and Co-Director David P. Smith
* Exclusive to 4K Ultra HD, Blu-ray™ & Digital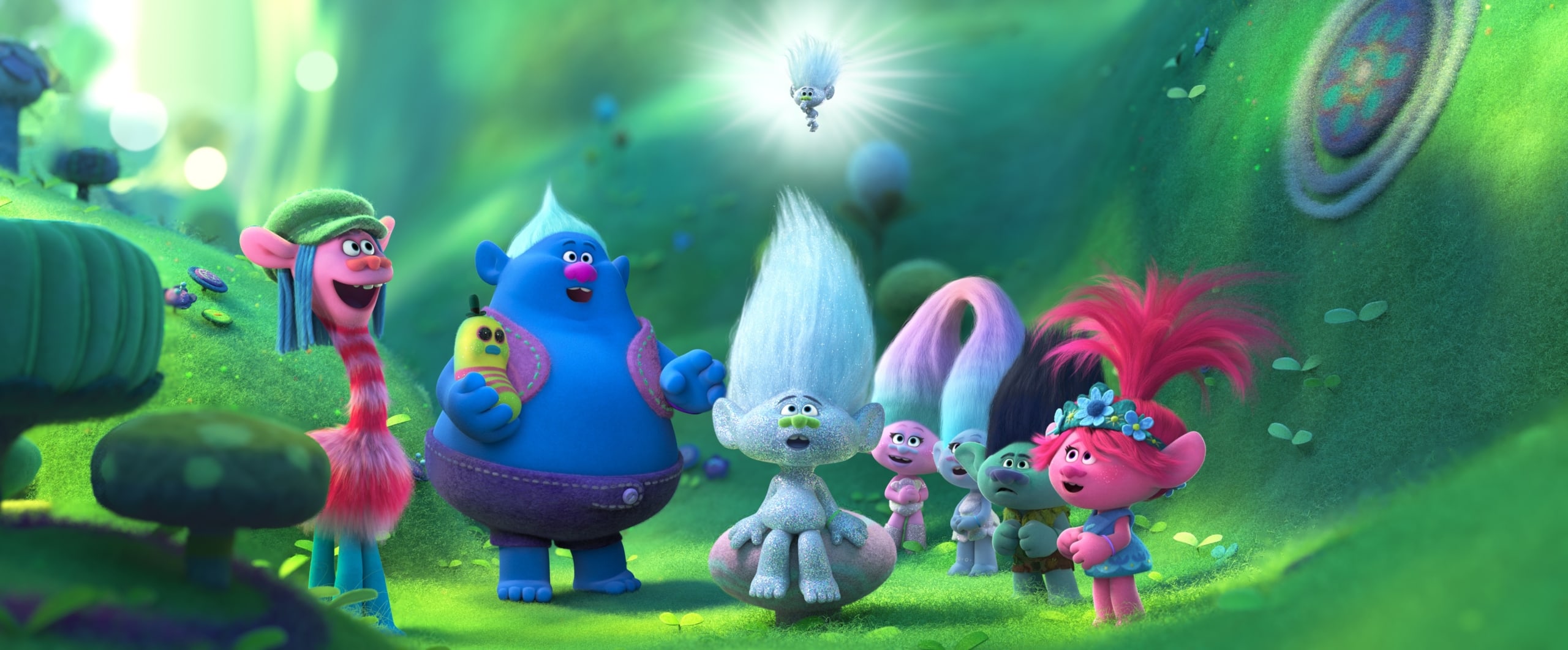 Trolls World Tour Giveaway!
One lucky winner will receive a Trolls World Tour prize pack featuring a copy of the movie and trolls swag! Winner will be chosen using rafflecopter and notified via email.