We love collecting games to play as a family. What I don't love is when the pieces get lost, setting up games that take forever, and of course the lovely arguments disagreements that occur when someone wants to make up new rules in their favor. All of those issues are solved with the Nintendo Switch Clubhouse Games 51 World Wide Classics game.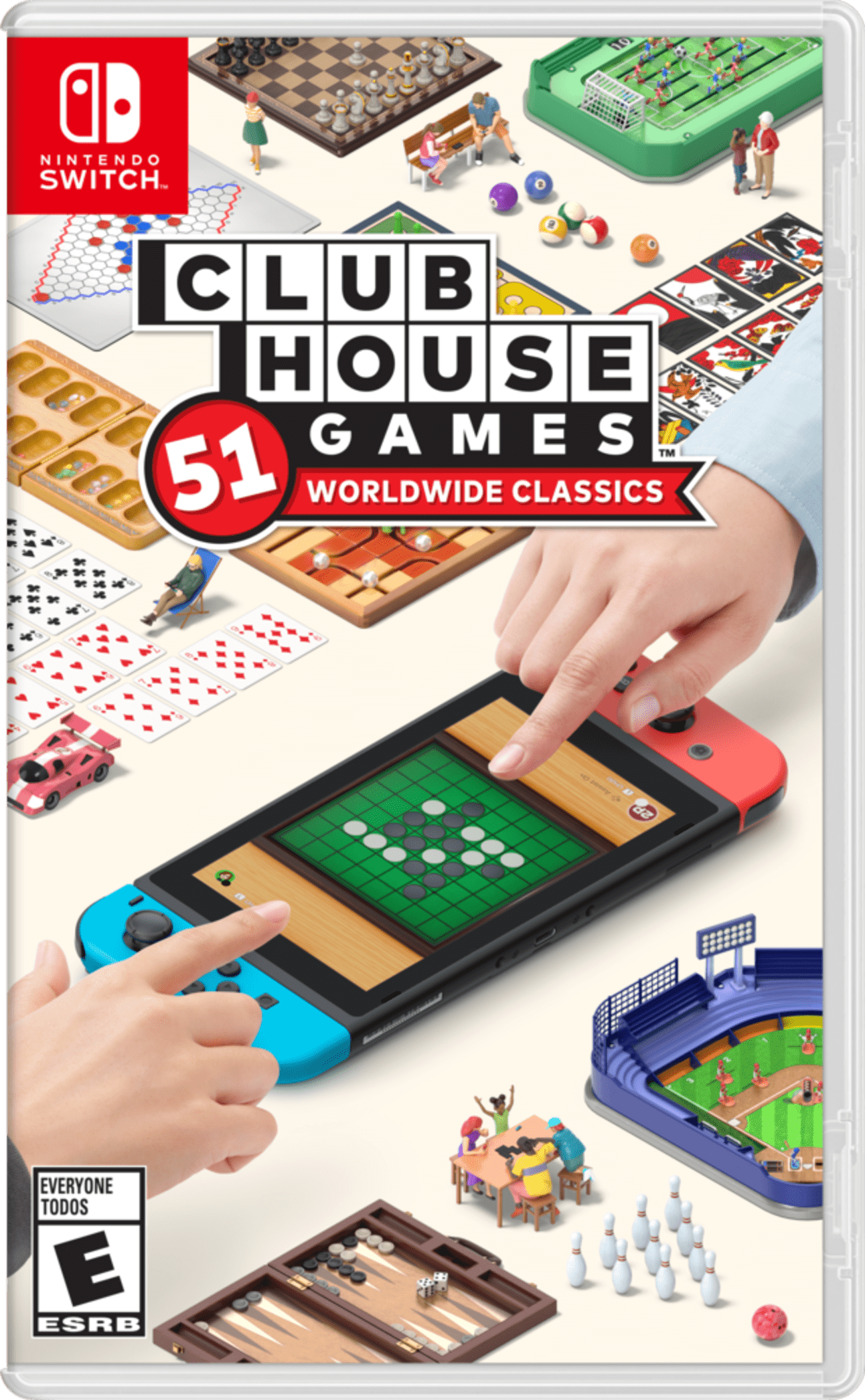 Thank you to Nintendo for sending this game over. All opinions are our own. Affiliate links may be used below.
Clubhouse Games 51 World Wide Classics Review
Clubhouse Games: 51 Worldwide Classics brings the fun of tabletop games from around the world to the Nintendo Switch. Games like Four-in-a-Row, Texas Hold'em, Chess, Slot Cars, Mancala, and more have made their way into this collection. It's like having a virtual game closet without having to worry about losing pieces or directions.
Each game includes how-to-play instructions and trivia tidbits that are unlocked after you play. Your opponents are an adjustable CPU, your family, friends, or others players from around the world via the online play function.
What we liked most about Nintendo Switch Clubhouse Games 51 World Wide Classics
First and foremost the price. At only $39.99 you're paying less than a dollar per game. Clubhouse gives you more fun for your buck. Who doesn't love a good deal on video games?
You don't have to find space in your house for bulky boxes (that always seem to fall apart) or hunt for pieces when it's time to play. Actually this might be my number one…
Clubhouse is set up for single player all the way up to 4 players per most games. You can play using the Joy-Con controllers, using the touchscreen on the Switch, or with each player using their own system. But another awesome aspect built into the price is if your friends do not have the game they can download the Clubhouse Games guest pass from the Switch eShop. This allows them to play on all local multiplayer games. The only requirement is that at least one of the four players owns the full version of the game.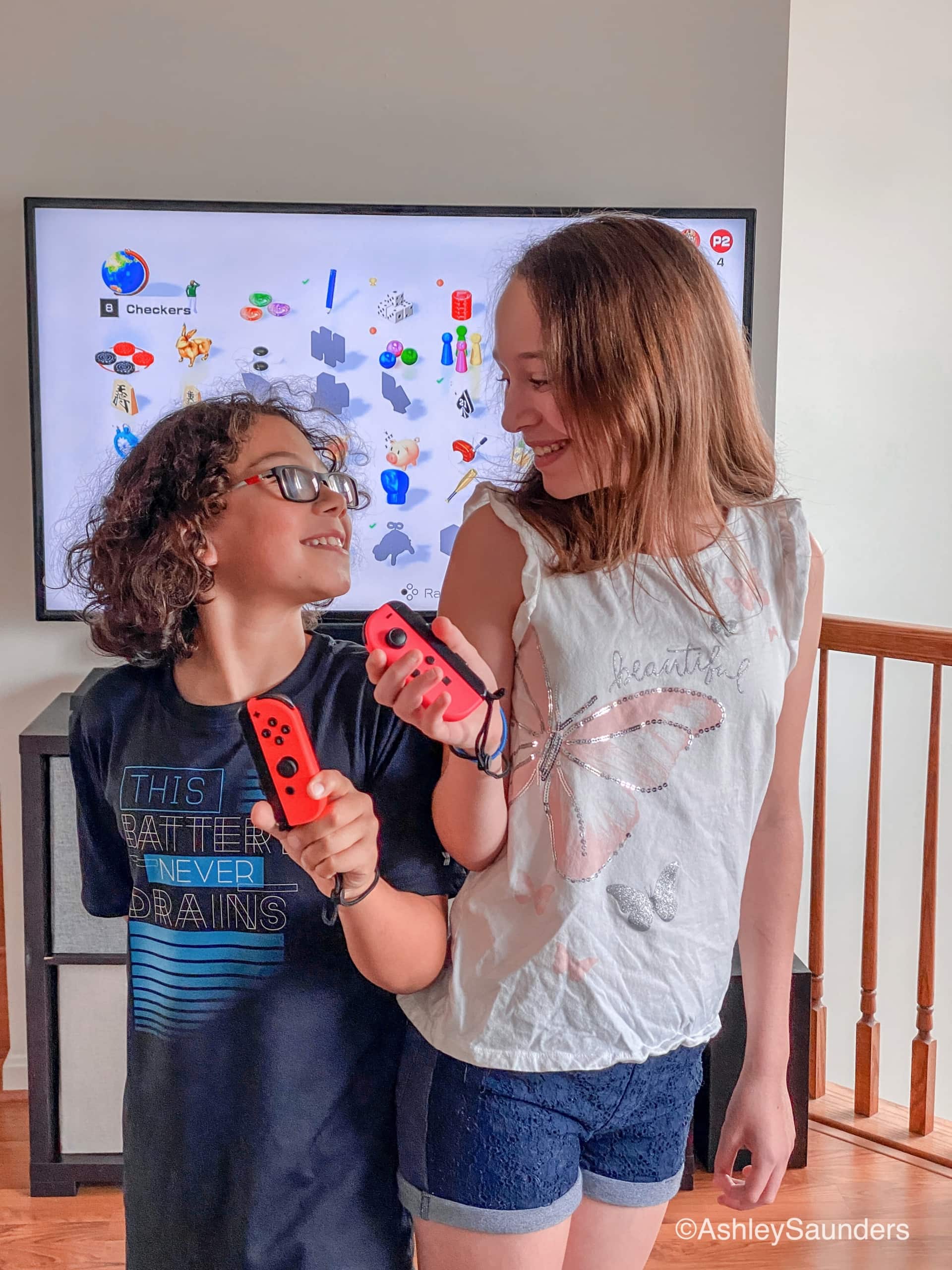 Each games offers an introduction with a demo of toy people playing to give you a feel for what to expect. After that you can get further directions on how to play, adjust the difficulty of the AI you're playing against in single player, and choose your track, course, rounds, etc.
Speaking of directions, sometimes learning a new game can be a challenge. Or you're playing let's say Checkers with someone and they make a move you don't think is legal. No need to figure out if they can make that triple jump or not. Clubhouse does all of that for you.
Bonus: Zero setup time, no organizing card piles, and basically no cleanup. That's what I call a win-win for family game night.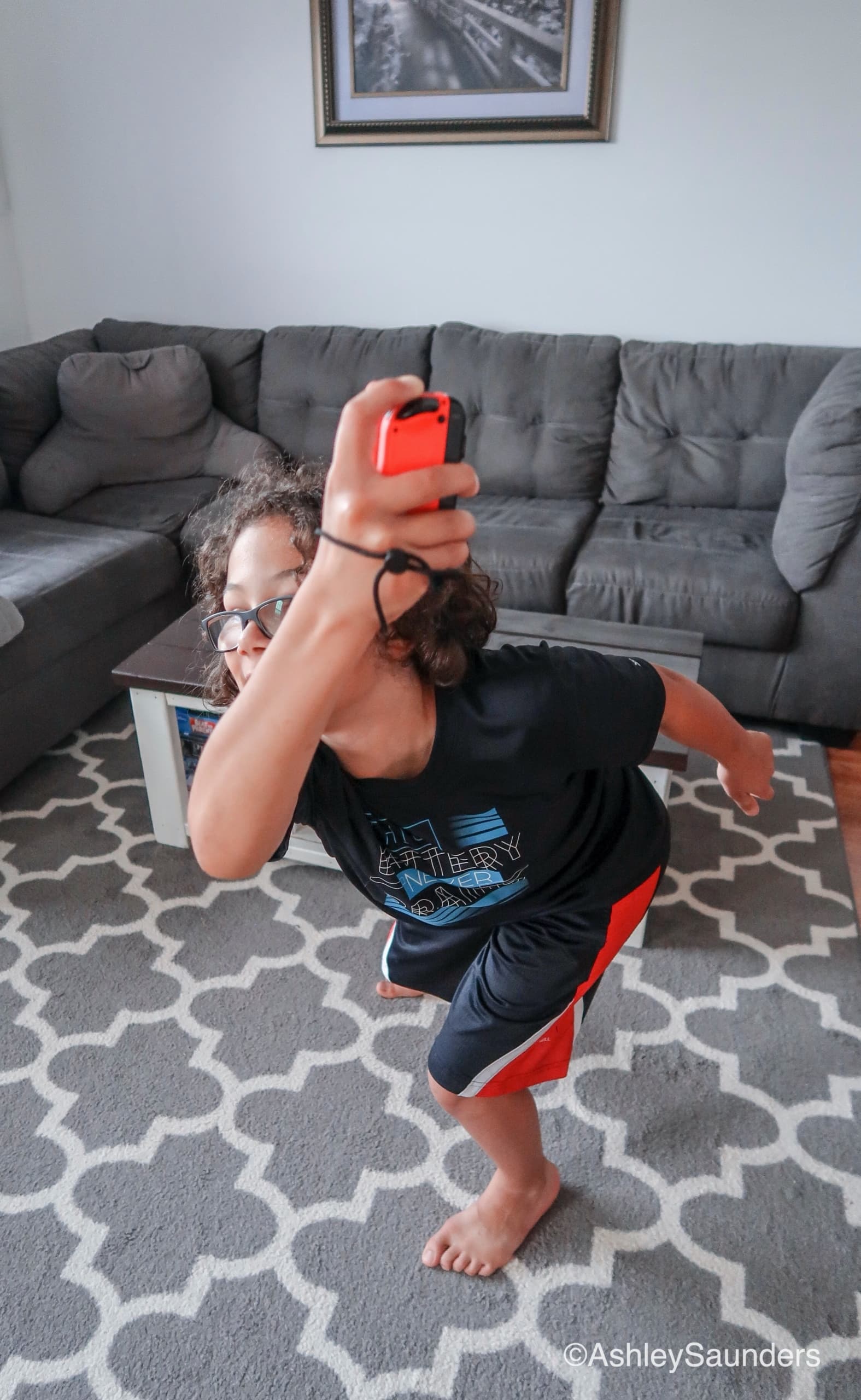 Buy the must have Clubhouse Games 51 World Wide Classics Game online at Target, Amazon, Nintendo eShop, or other retailers.