The Sleepover is an action-packed film that the whole family will enjoy. It balances humor with heart, teaching us all to face our fears and embrace our true selves. Plus it will make your kids question whether or not you have a secret life they don't know about.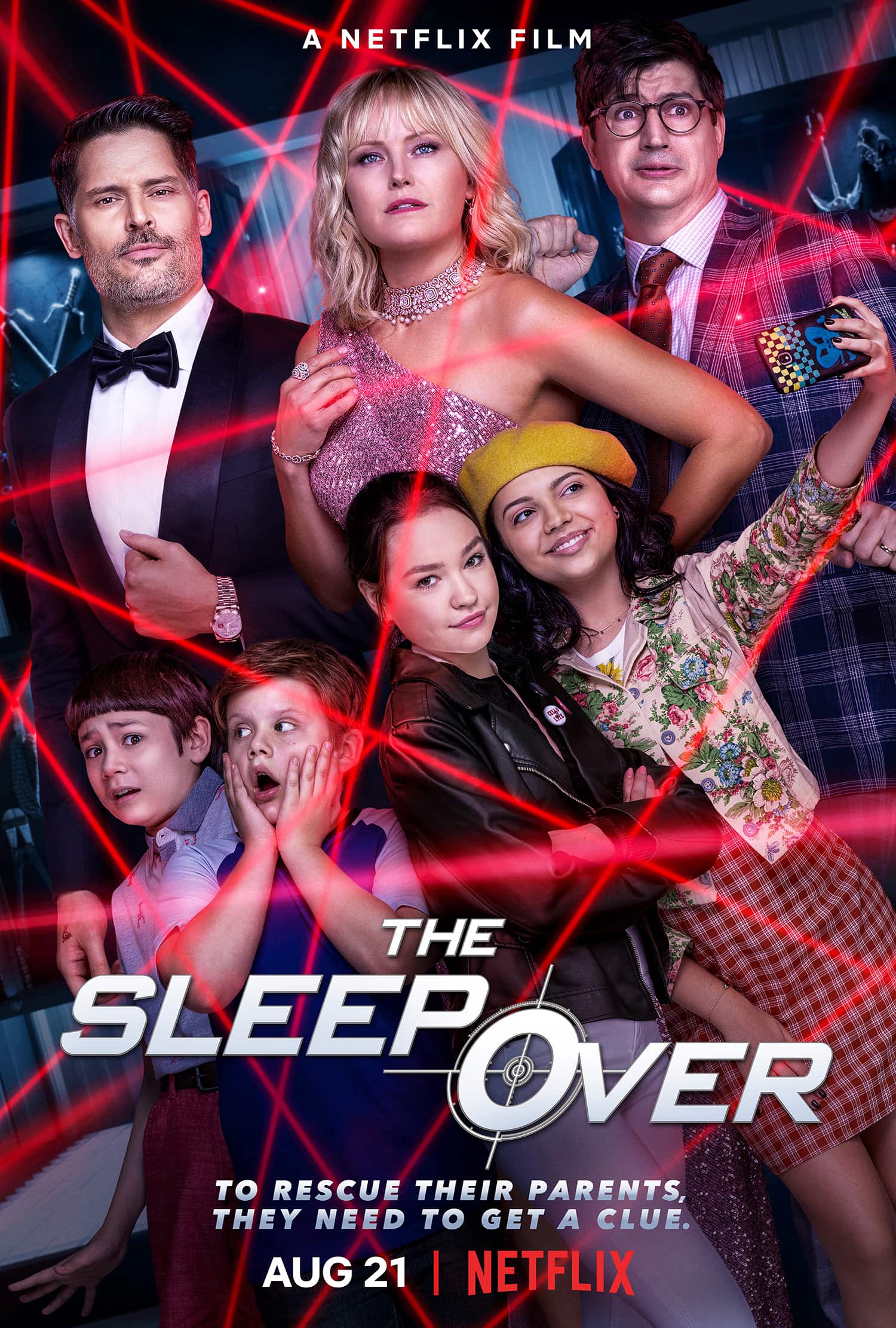 The Sleepover Movie Review
Meet Kevin (aka the scene-stealer Maxwell Simkins). He's a middle schooler who loves to exaggerate about his life whether it is to friends, teachers, or even his family. In fact we meet him while he is busy telling his class a tall tale about his family history. Honestly Kevin, you didn't think they would figure out that you were actually re-telling "The Martian?"
On his way to lunch he stops off in the bathroom and decides to bust some serious moves. Unfortunately, a bully is lurking and catches it all on video. Embarrassed, his mom finds him dealing with the bullies in the lunchroom. Unbeknownst to her she is also being recorded.
The video goes viral which leads to some serious consequences. Margot, Kevin's mom is actually not just some boring housewife. She is a former super thief who was in witness protection. That is until she winds up in the viral video.
One thing leads to another and Margot along with her husband Ron are kidnapped and it is up to Clancy (Kevin's introverted sister), Kevin, Mim (Clancy's bestie), and Lucas (Kevin's best friend) to save the day.
As I mentioned, Maxwell Simkins was the definite scene-stealer of this film. His energy is infectious, reminding us all not to take life so seriously. Just you know, don't try to pass off Golden Globe winning movie plots as your life story. Cree Cicchino's Mim had my favorite lines in the whole film when she questioned why she was continuing on the adventure with her friends.
Read more: Interview with Ken Marino, Maxwell Simkins, and Lucas Jaye
Ken Marino is hilarious as always. His character Ron is a direct contrast of Joe Manganiello's which makes for some hilarious interactions. And no Ron, we aren't mad about Joe's arms being shown off.
Malin Akerman, brought the girl power and reminded me of myself as a mother. Not the whole super thief thing but not letting my daughter have a cell phone thing. Yes I used this film as a way to prove my point about the dangers of cell phones. Thanks Netflix.
Read more: Interview with Malin Akerman, Sadie Stanley, and Cree Cicchino
While the plot seems predictable to the adults in the audience that doesn't make it any less enjoyable. In fact in the craziness that is our world, predictability can be nice. It was calming to see the good guys win, the bad guys lose, and see Malin kick some serious butt in several scenes.
Overall, The Sleepover is the perfect family movie night offering. Grab the popcorn, get comfy, and be ready to laugh your butt off this Friday on Netflix.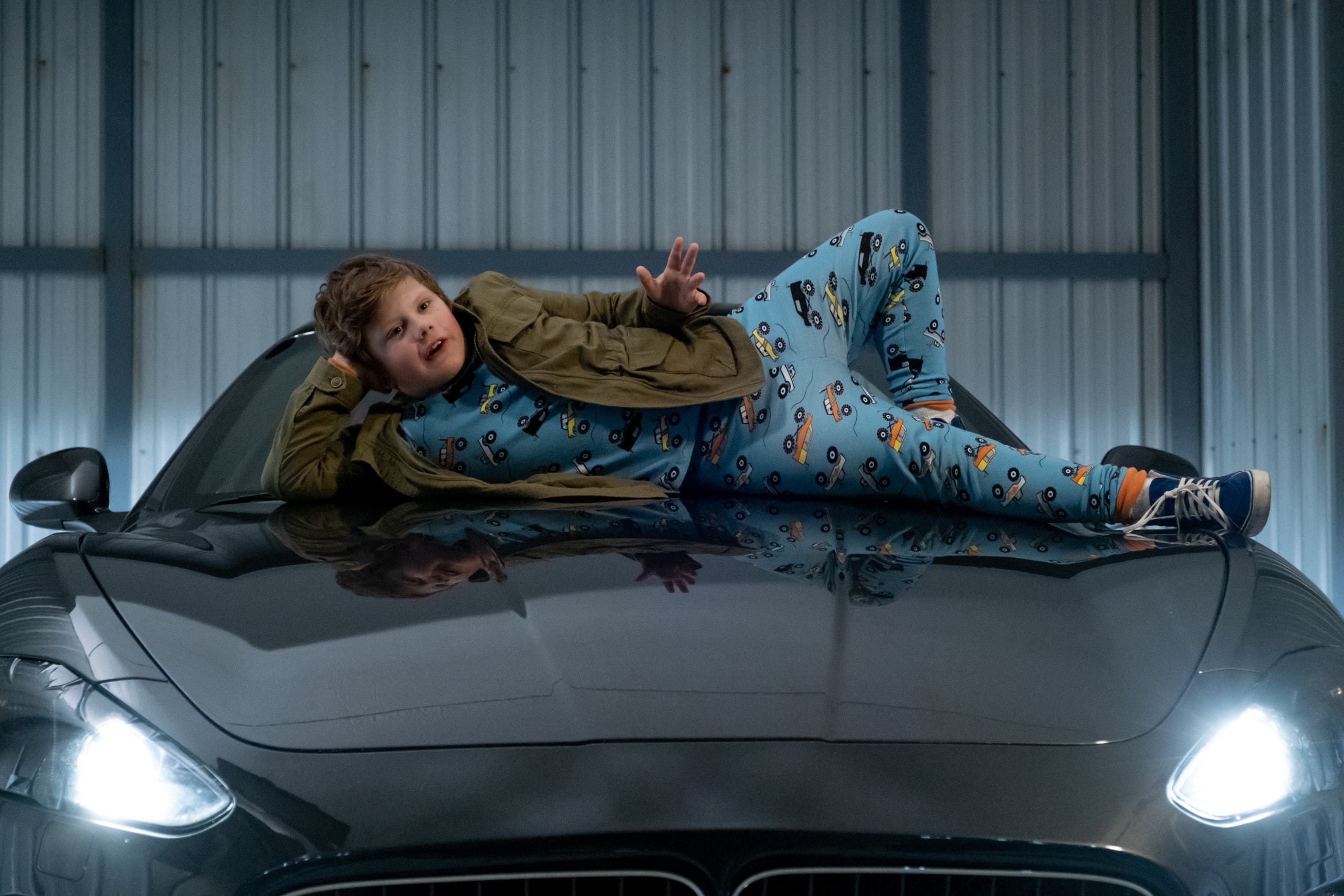 Is The Sleepover kid-friendly?
There are no curse words or violent aspects of The Sleepover. I will say there are instances of bullying. Kevin is bullied for his dancing and his weight. Clancy isn't the most popular girl in school and the others tease her about that. For his part, Kevin doesn't seem to bothered. Clancy however definitely feels the pressure to fit in but eventually learns to overcome her insecurities.
There is a party with the high schoolers where the parents are not home. No one is shown drinking but plastic red cups are being used. And after helping Mim swim, Kevin remarks to Lucas that he had b**bs touching his back. Fortunately, that moment is quick and was overlooked by my son who was more interested in the action scenes.
The Sleepover is available to stream on Netflix August 21, 2020