Add some pixie dust to your family game night with the new Something Wild game from Funko! This all-new card game comes with colorful cards, power ups, and a collectible Disney POP figure. It is a must have for any Funko collector and Disney fan.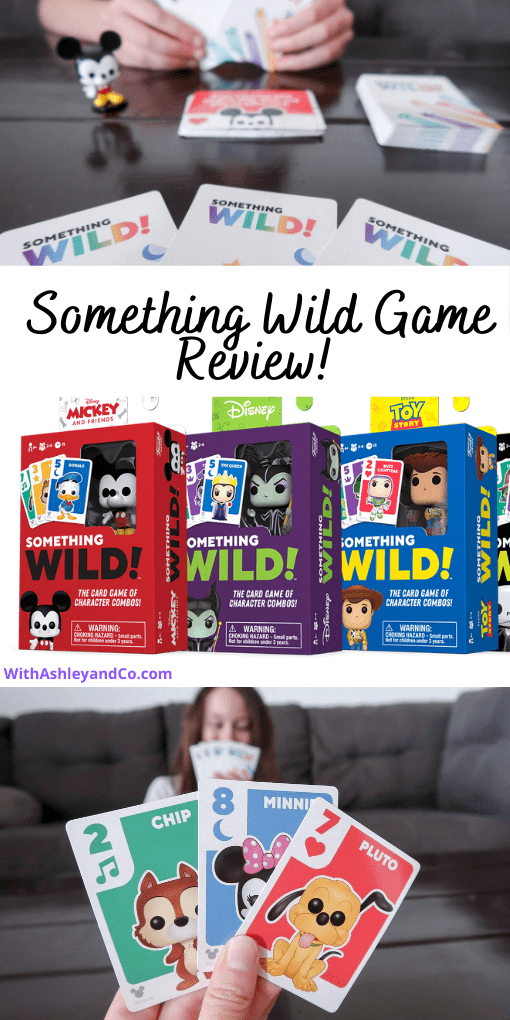 Thank you to Funko for sending us the game. All opinions are our own. Affiliate links below.
Something Wild Game Review
Something Wild puts a new twist on family game nights with six different Disney-themed sets featuring adorable figures of our favorite characters. The more sets you collect the more fun there is to be had by the whole fam!
This isn't your typical set-making card game. Power cards add in a fun twist as do the Pops which aren't just adorable they can help you win the game too. Play numbered and colored character cards to make sets and runs. Score a set to snag the character figure's special power. The first player to score three powers wins the game.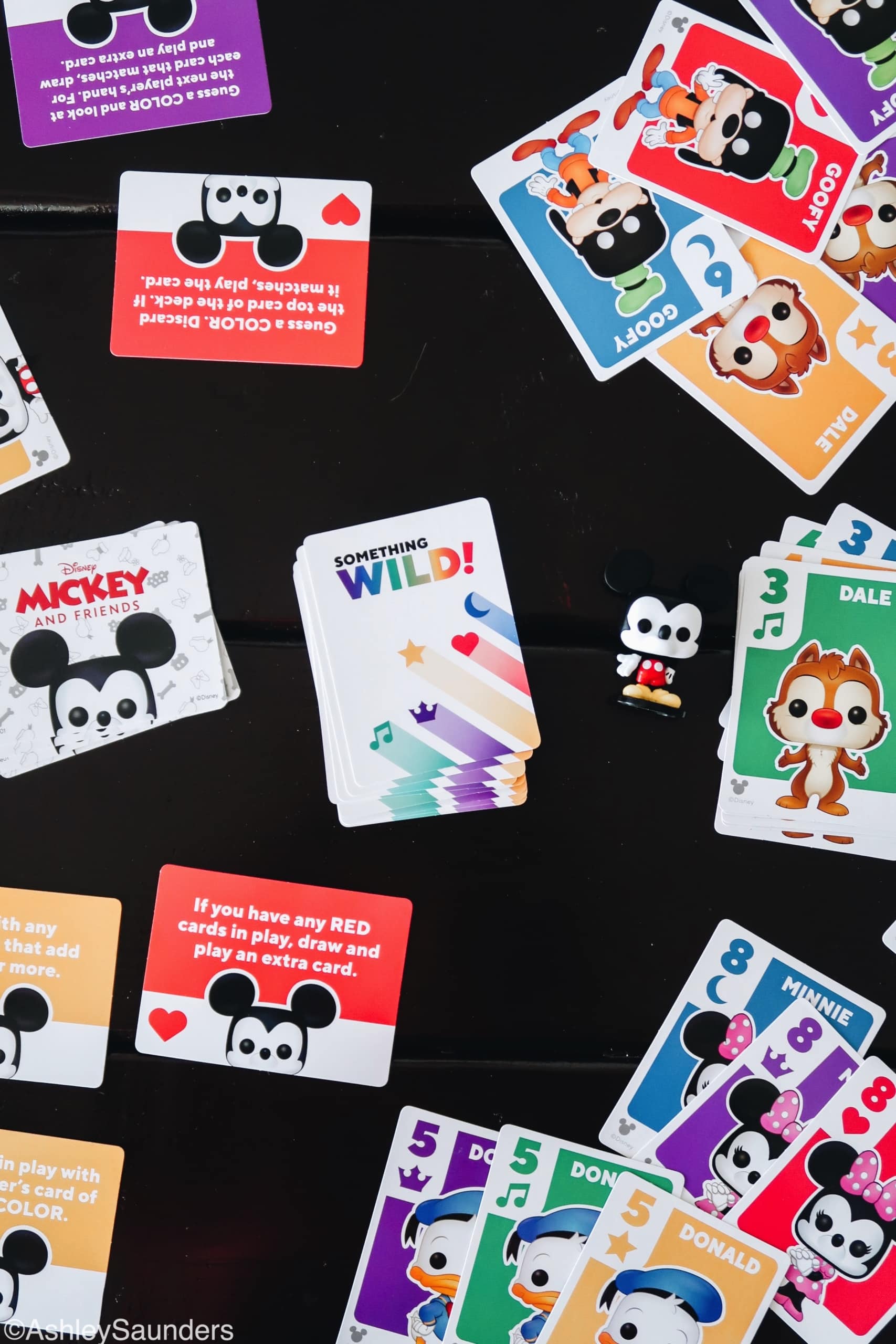 The Disney kid in me loves that the game cards feature a ton of my favorite Disney characters including including Princess Jasmine, Donald Duck, Buzz Lightyear, and Minnie Mouse. And as a collector of all things Funko, these figurines have the same attention to detail as the large Pops.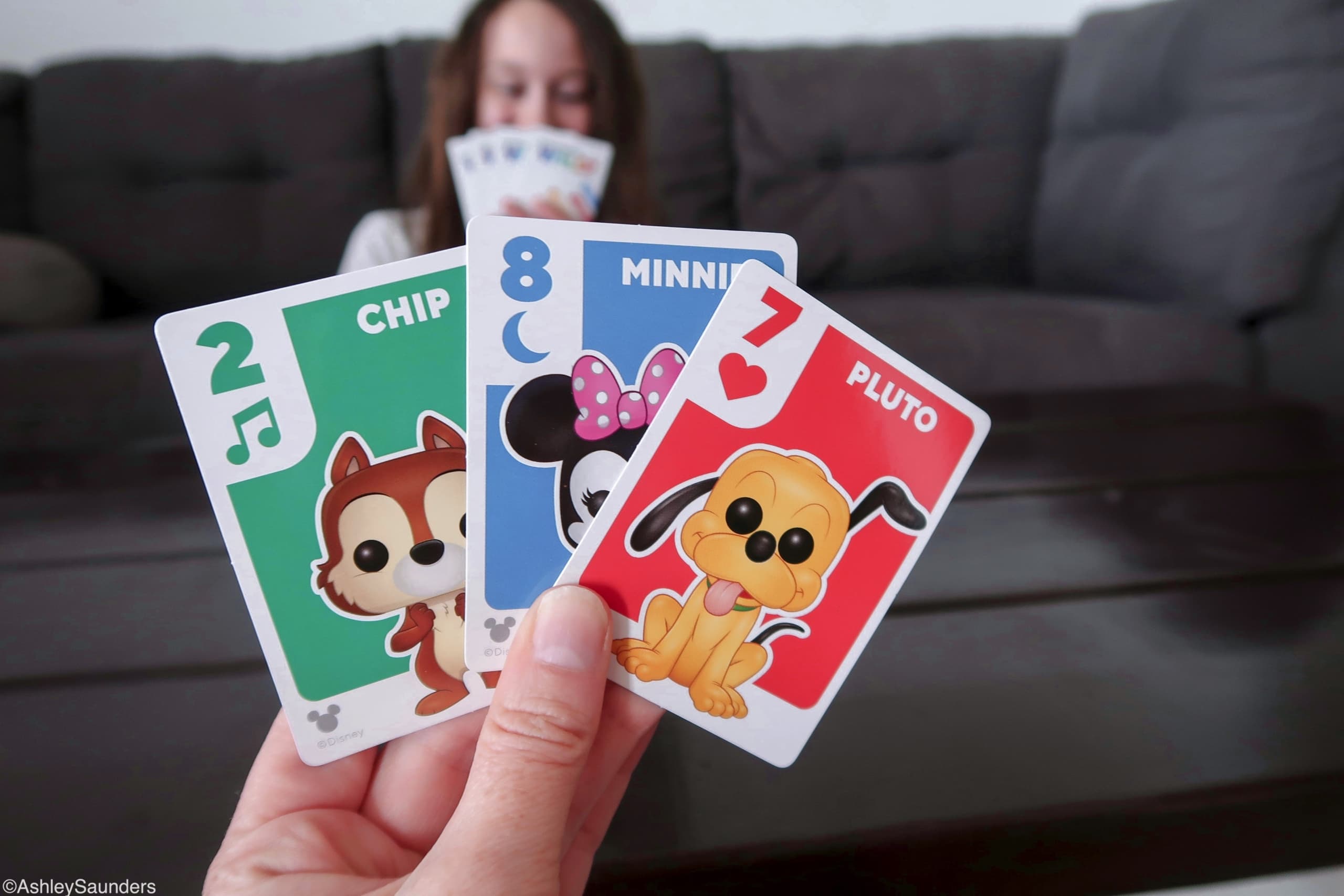 The game is simple to set up and the directions easy to follow. Rounds can end quickly or go on for a bit, depending on your luck. We've finished a round in as little as 5 minutes while others lasted 15. Either way, we had a lot of laughs and some quality family time. Win-win!
We have had a lot of fun playing this game already, adding in the second deck just made it sweeter. Currently I am the reigning champion but the kids are determined to oust me next game night. Good luck kiddos, this mama plays to win!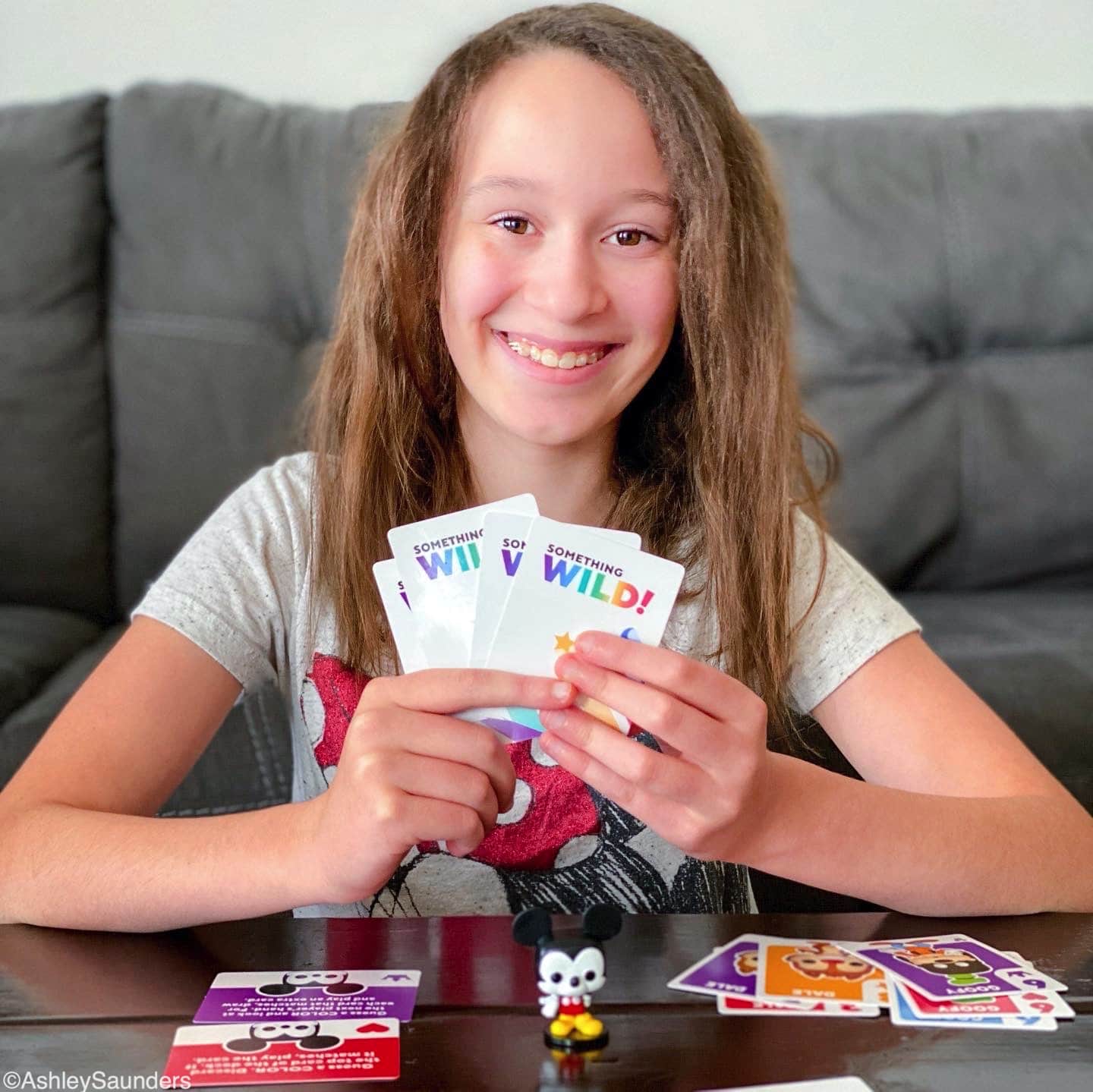 Where to buy Something Wild from Funko Games
The all-new Something Wild is available to buy at Target, Amazon, and other major retailers.
Something Wild is recommend for ages 6+ and allows for up to 4 players per game. Pop figures and decks available right now include: Ariel, Woody, Mickey Mouse, Maleficent, Genie, and Jack Skellington.