Coming this Friday to Netflix is a film the whole family is going to love- The Sleepover. This movie is fun for everyone in your household and might have your kids questioning if you have a secret life they don't know about.
I had the chance to participate in a roundtable interview with the stars of The Sleepover: Ken Marino, Maxwell Simkins, and Lucas Jaye. These guys play Ron (dad), Kevin (his son), and Lewis (Kevin's best friend).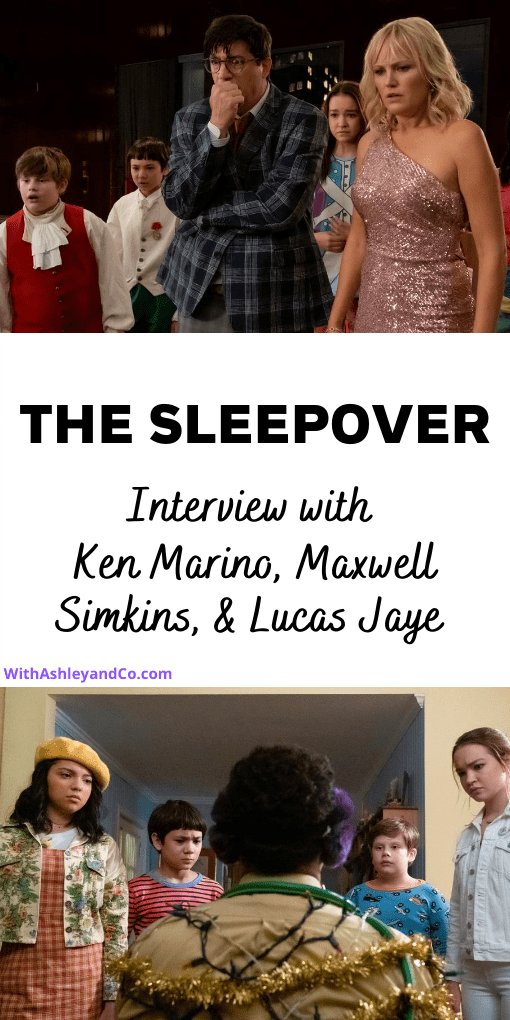 The Sleepover Interview with Ken Marino, Maxwell Simkins, and Lucas Jaye
With such a funny cast, was there a lot of improv happening or did you stick to the script?
Maxwell: Yes! A lot of it was improv. Ken really led the way for all that and a lot of the improv we said made it into the movie.This is the only one (movie) so far that's let me improv.
Ken: When you work with someone like Trish (the director) who understands the script is strong, but also understands working with people who like to kinda break away from it and bend it a little bit means you get some good stuff. She was really great at working with us and encouraging us to make it our own. That's what we tried to do.
The bathroom dance scene was awesome! Max, what was it like working on that part?
Maxwell: Yes I loved doing it. It took about 3 weeks to choreograph because I'm not too good of a dancer. I can bust move here and there at a wedding but I'm not too good. It took a lot of hard training and concrete listening to Gin and Juice for a couple of hours to be able to break that hard of a move.
It seemed like everyone had great chemistry on screen. Did you find that you felt like a family on set?
Ken: It's always a crapshoot on a new set whether everyone is going to get along or whether there will be chemistry. You try to create that of course, because whatever you create off camera translates onto camera. People can feel that. Everybody got along, enjoyed each other, it was a nice group of people to create with because of that.
Maxwell: He covered it!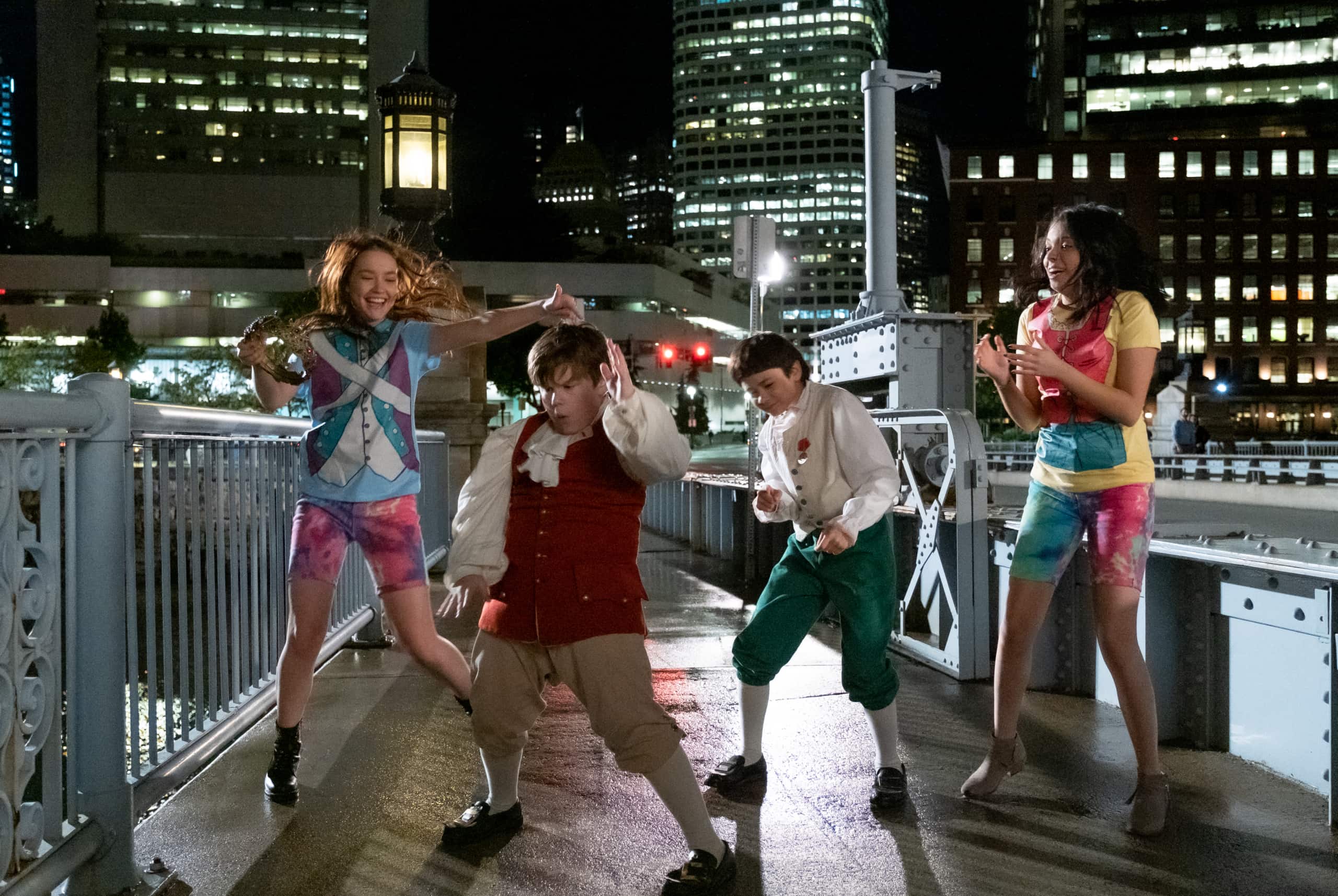 Everyone seemed very in-tune with their characters. What aspects of your character can you relate to?
Maxwell: My character is really outgoing, super charismatic, super funny. I think he's got a little too much energy like a lot of too much energy. Just ate a whole candy bar energy. That has a lot to do with me. I think I can get like that too when I have a couple too many Capri Suns.
Lucas: I don't really have much similarities with Lewis, but I feel like I put my fear into his fear. The part when we are screaming it's sometimes genuine.
Ken: A lot of credit goes to Trish for casting people she knew that the essence of who they were goes with the essence of their character. What is really impressive watching Max and Lucas, Cree and Sadie work is that it was an extension of them. They had such an easy time not forcing anything and just being the character. That goes for us adults in the movie too. You find elements of who you are and you lean into them. It was so much fun watching the kids in the movie do it because they was such a natural ease to their performances.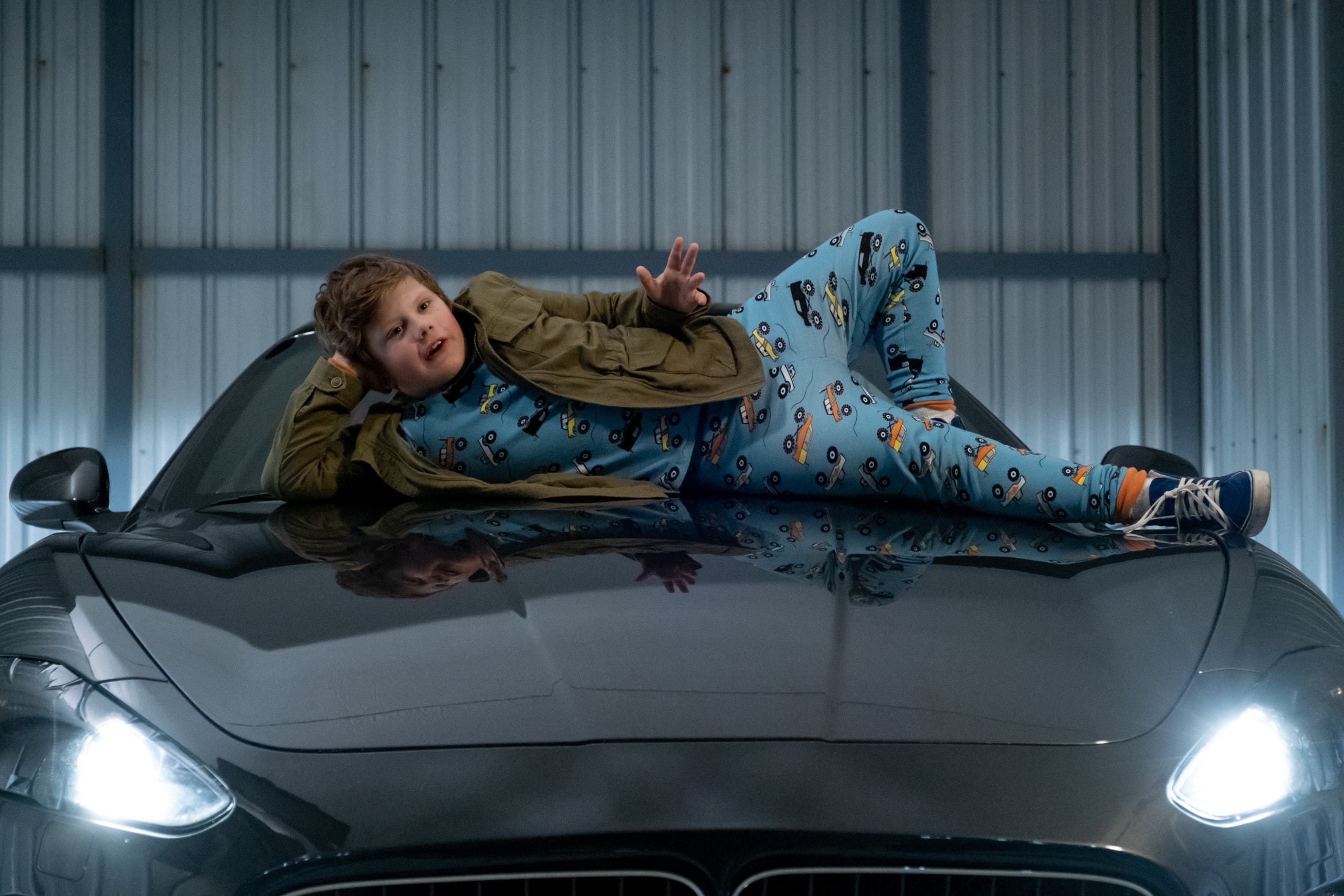 This movie is full of hilarious moments! Do you have a favorite that happened on or off camera?
Maxwell: My favorite moment from behind the scenes is when we were in the back of the shot on the bridge and Ken pulled out his phone and started playing Umbrella. I started rapping the Jay-Z part and they started singing and it was so much fun.
Lucas: Every time Ken was doing his improv comedy it was so hard keeping a straight face because he was just so good at it!
Ken: Thank you guys. And I appreciate you not mentioning I paid you money to say those things. (Laughter) One of the most disgusting but also fun moments was the throw up scene. I hope it is as ridiculous as I remember it being.
So much action is packed into this movie. What was your favorite moment?
Maxwell: My favorite action scene was right after Ken goes "these hands are lethal weapons," and he's called Suzanne, that had me dying. When you guys walk through that door and Ken goes rolling down the stairs and Joe picks up the American flag and smacks a guy with it, and Malin does a karate kick that was so cool! We were like 10 feet away watching, and I was like Oh my god our mom is awesome!
Lucas: The car scene because it was so chaotic, with the laser pen and shot it out of the window. And there was an explosion. It was hilarious and action packed.
Ken: I run into a wall and knock myself out. I remember one of the takes being pretty good. I hit it, hesitate, and fall. That was the most action I got. Mostly I was tied up.
Read more: The Sleepover Interview with Malin Akerman, Sadie Stanley, and Cree Cicchino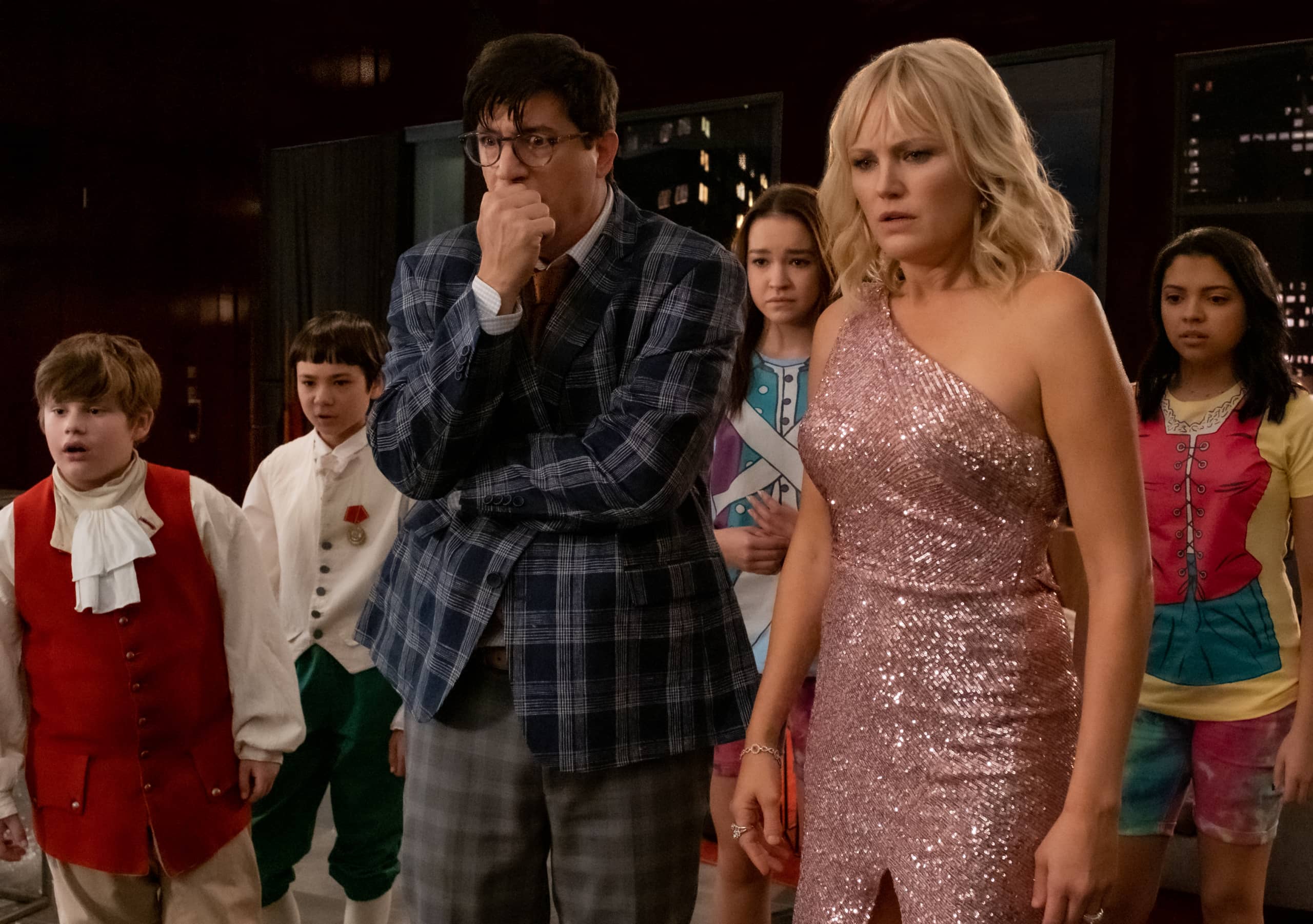 CGI spiders and super thief gadgets are a lot of fun, just ask these guys.
Maxwell: I wish that pen was real! It glowed red and I just used it like a Harry Potter wand and thank god for CGI because it made me look cool.
Ken: Before we did the CGI spider I did some rehearsing with a real spider. This spider actor flew in from Los Angeles to Boston and we worked for like 3 weeks on what my reactions would be to a real spider. But then he wasn't there on the day because we couldn't afford him. (Laughter)
Ken nailed the "dadness" of his character. What did your kids think about your performance? Max and Lucas, what would you do if you found out your parents were super thieves with all those killer moves?
Ken: My kids have only seen the trailer, but my daughter said oh that looks good dad. So so far so good. When they watch it they're going to be like yeah that's how my dad is. They won't see a difference except I'm dressed slightly differently. I got a different wardrobe than I normally wear.
Maxwell: If I found out my parents were super spies or super thieves I would be shocked because my dad isn't that great at being quiet. (Laughter) I can hear him 3 rooms away! My mom she could be a thief. She loves being on her phone in her room watching TV like the Real Housewives. You won't even notice she's there. She can go incognito for days.
Lucas: If I figured out my mom was a former thief I would probably regret every time I ever gave her attitude, I would change myself to be more forgiving and say I'm sorry I'm sorry!
Cree shared that it was cold on set, what was it like filming that boat scene in Boston temps?
Maxwell: Jack Frost was not nice to us. We filmed that scene in a warehouse, but they had wind and rain blowing on us. I was getting seasick I will admit that.
Lucas: On the harbor, we were actually on the Boston Harbor. It was cold they had to soak us. We had water suits underneath our pajamas. They felt so bad for spraying us because it was so cold!
WHAT IS THE SLEEPOVER ABOUT?
In this family adventure-comedy, Clancy (Sadie Stanley) and her kid brother Kevin (Maxwell Simkins) discover that their seemingly normal stay-at-home mom Margot (Malin Åkerman) is actually a former high-end thief in the witness protection program. When both their mom and dad (Ken Marino) are kidnapped and forced to pull one last job with an ex-flame of Margot's (Joe Manganiello), the siblings must team up to rescue their parents over the course of one action-packed night that they'll never forget. The Sleepover is directed by Trish Sie (Pitch Perfect 3).
The Sleepover debuts on Netflix Friday, August 21, 2020.