Mulan has always taught us to be true to ourselves, to believe in who we are and rely on our strengths to persevere in the face of opposition. Mulan 2020 has kept that tradition while presenting "The Ballad of Mulan" in a fresh and dynamic way. I believe in Hua Mulan, one of the best live-action adaptations by Disney to date.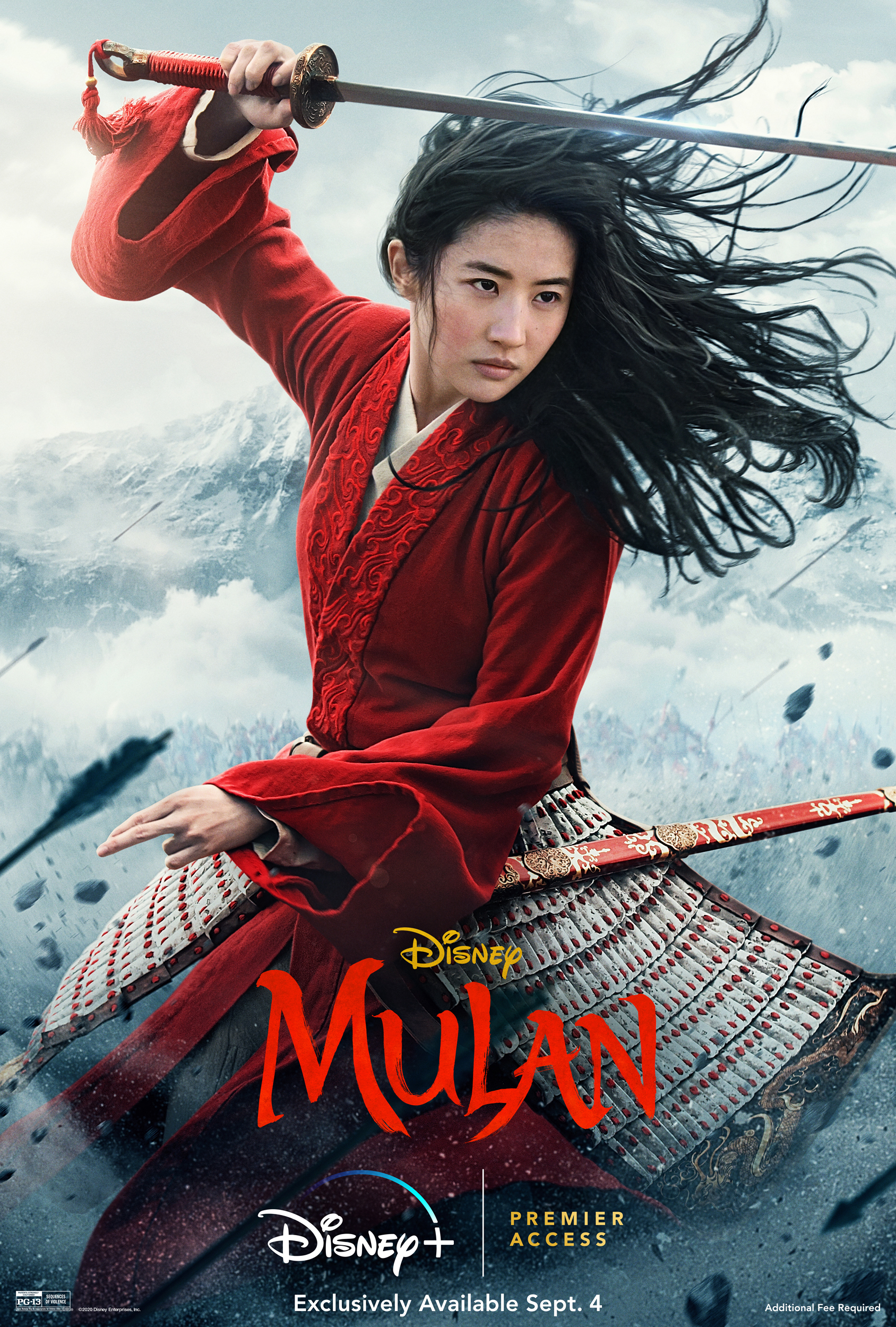 Mulan Movie Review
Mulan (2020) follows the story of Hua Mulan, the oldest daughter of Hua Zhou who is better at handling a sword than being a proper housewife. When the Emperor decrees that one man per family must serve in the Imperial Army to defend the country from Northern invaders, Mulan steps in to take the place of her injured father. Being that no woman is allowed to be in the army, Mulan must masquerade as a man which has consequences on her abilities to use her chi.
During training she learns what it takes to be a warrior from Commander Tung and her fellow recruits. Before their training is complete, they are called into battle against Bori Khan and the witch Xianniang. This conflict forces Mulan to confront her own lies and decide once and for all if she is willing to sacrifice it all to save China and her family's honor.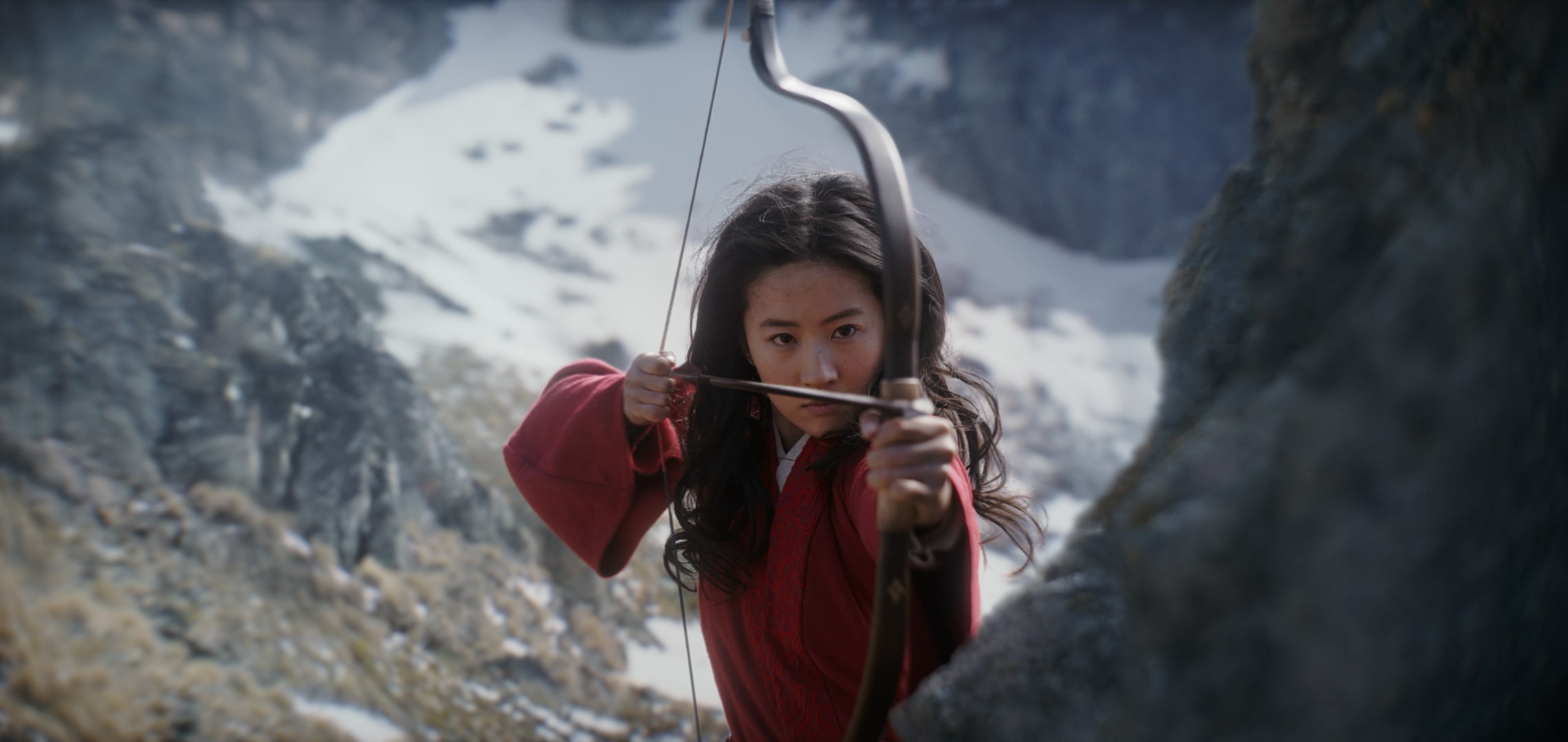 Mulan 2020 pulled inspiration from both The Ballad of Mulan and the classic Disney animated film. There are just enough nods to the original to make diehard Disney fans, like myself, happy while bringing enough new material to the screen to make this Mulan feel original.
read more: All the Mulan Easter Eggs You May Have Missed
Visually, this film is gorgeous. From the bright colors of the costumes to the breathtaking sights of China's mainland, you really can get lost in the details. Overall, the cinematography brings something new to the table for these live action remakes while still being pure Disney magic.
(Note: this movie was filmed in New Zealand and China)
Viewers can easily get swept up in the fight scene choreography, swearing they are watching a classic martial arts film and not a movie based on Disney animation. Yifei Liu maneuvers through those moments in a graceful and powerful way. Donnie Yen also proves how the force chi is with him when he demonstrates to awestruck recruits tactics that are precise, and effortless.
After watching this, I am even more excited for Shang-Chi. Not that I had my doubts, but now I've seen that my confidence in their ability to produce a martial arts is well placed.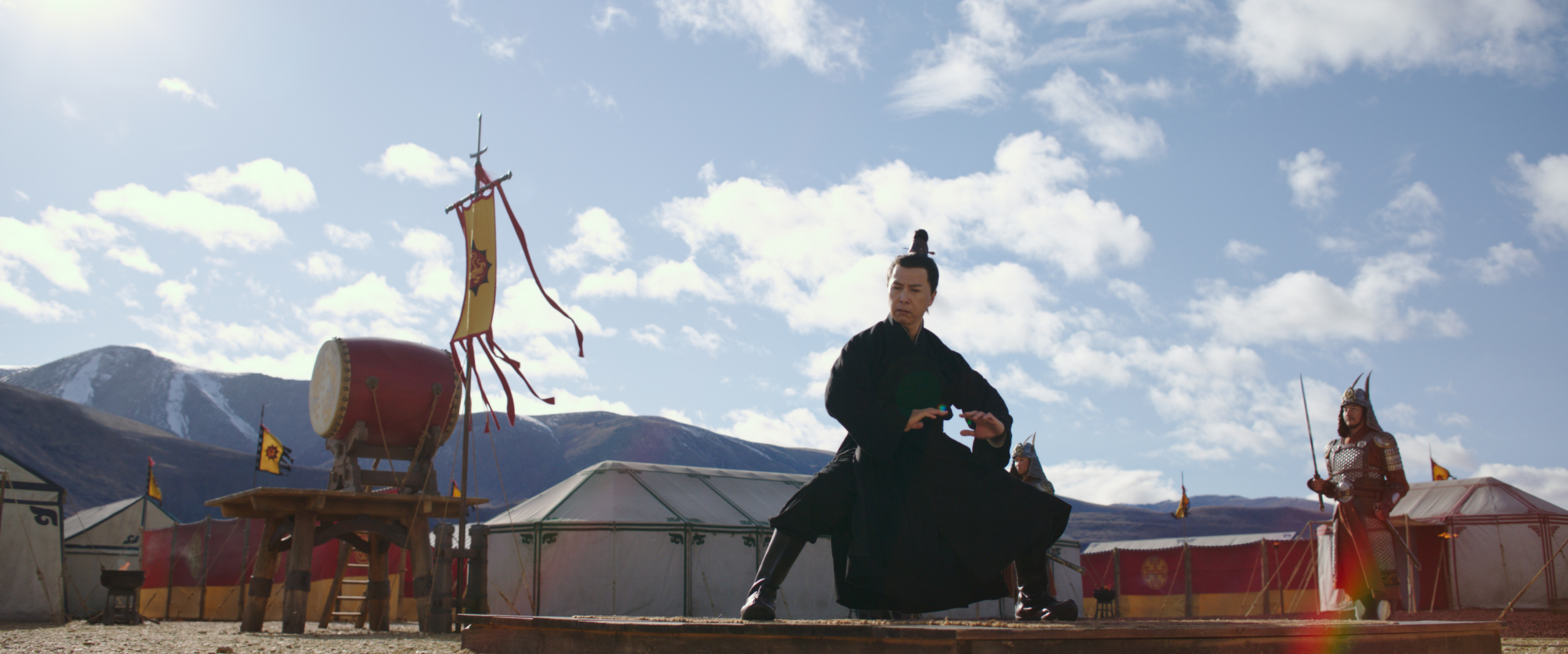 Mulan showcases girl power and individuality, lighting a fire within even the youngest viewers. She is poised and sharp, much like her father's sword. She shows us the way to following our own paths and not ones laid out for us by others. Mulan is not a perfect hero and her flaws are our own. But like Mulan, it is what we do with those flaws and our strengths that set us apart from others.
The reasons you loved the original are present in this film, even if Mushu and Li Shang are not. Li Shang's character is present as a combination of Commander Tung and Honghui. The former being her teacher and the latter her awkward friend/possible love interest in the future. Mushu however is not to be found, unless you count the statues of dragons surrounding the Emperor and a few dishonors. I thought I would miss him, but it turns out you can have a Mulan movie without Mushu.
My only real complaint I have is not being able to see this on the big screen. Those beautifully choreographed fight scenes deserve to be seen in IMAX. In fact, if Disney decides to release it further down the road in theaters (when this current nightmare is long gone) I would pay to watch it.
Mulan continues to teach us to be true to ourselves, and by doing so unlocking the power within. When we stand for what is right and protect those who cannot protect themselves, we can all be as heroic as Hua Mulan. I believe there is a Hua Mulan in all of us, just waiting for the opportunity to come out.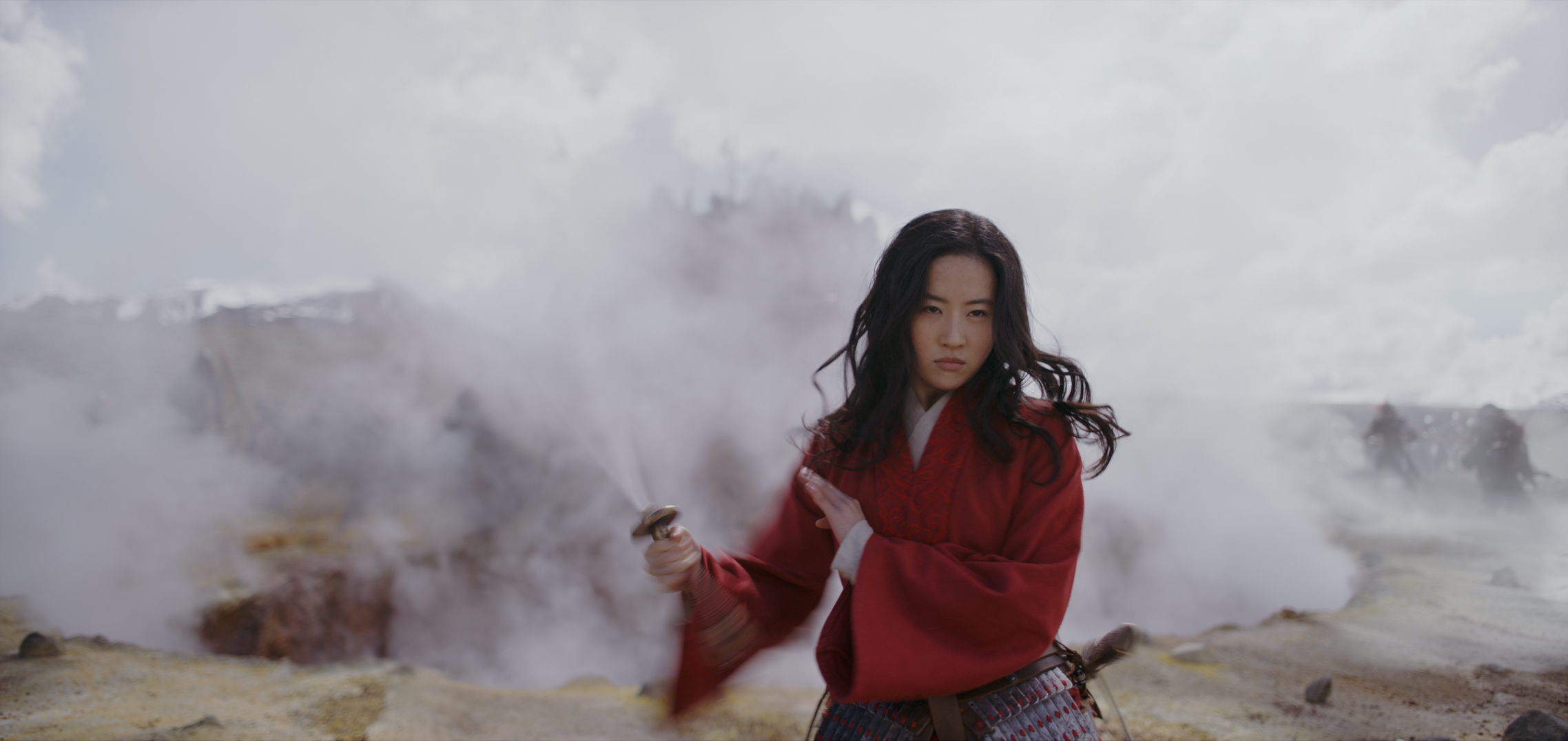 Is Mulan safe for kids?
Mulan is rated PG-13 for sequences of violence. This is a movie about a war hero after all. Taking it out of animation and making it real is bound to raise the gravitas of those action scenes we all watched as children.
There is death, with a lot of sword fighting and arrows flying. However, Marvel Studios films have shown more in their PG-13 outings. Nudity is implied when one character drops his towel to Mulan's disgust and when she takes her solo night swim alone to clean herself up. Nothing is seen however and both echo the original animation.
Aside from the violence and suggestion of nudity, there are no bad words or blood and gore. If your children have watched other movies- like any of the MCU titles, they should be fine watching Mulan.
Download your free Mulan activity packet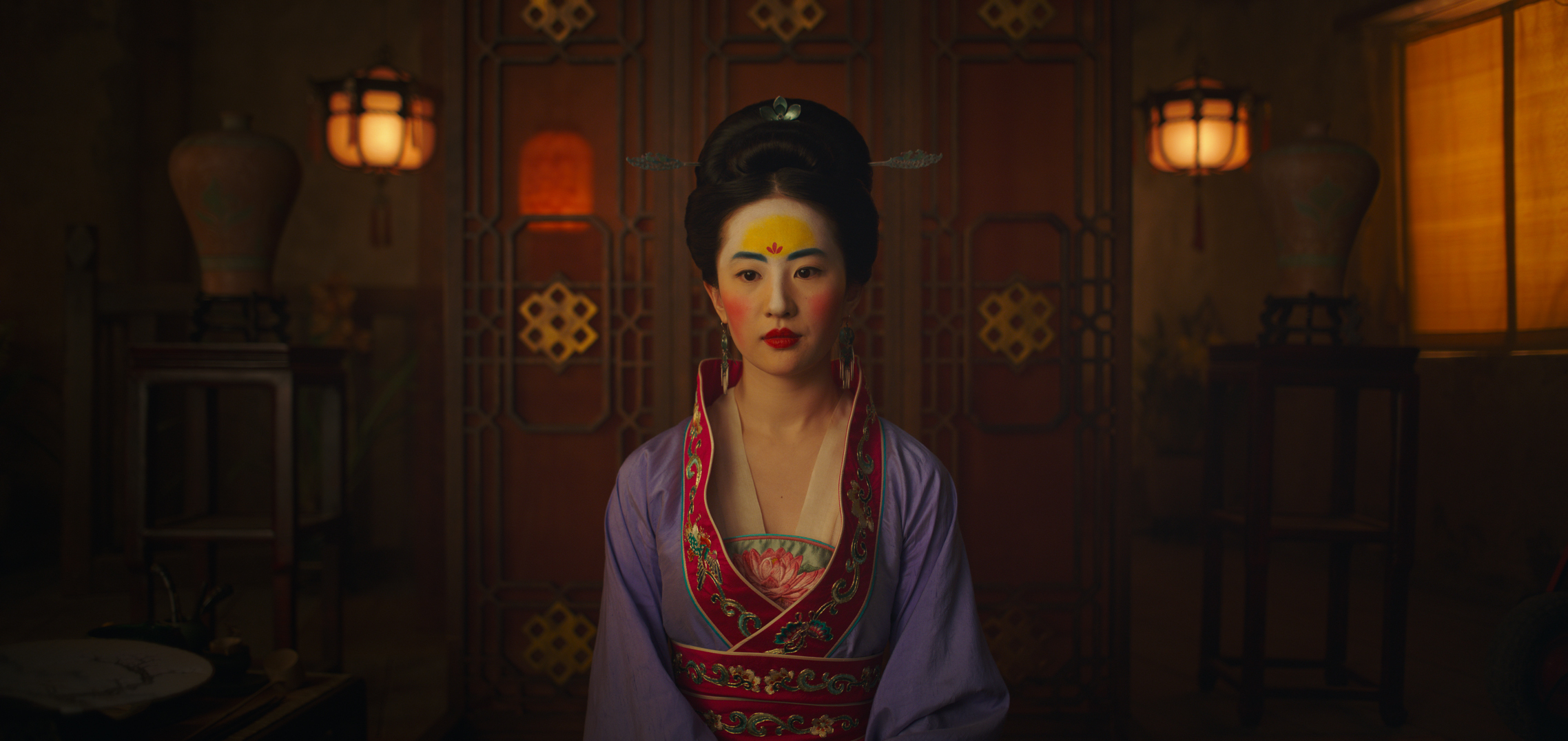 Is Mulan worth paying for?
Short answer: yes. I paid the $29.99 for premier access for Mulan and I would do it again if I had to. If you are a Disney+ subscriber, your rental of Mulan is with you as long as you have the service. Yes it is coming to Disney+ in December, "free" with your monthly service but why wait?
Long answer: yes. Thirty bucks is barely scratching the surface of what it costs to watch a movie around here. Matinee for two people on any screen that is better than a normal one would run us at least $20 and that's at the "cheap" theater before my husband buys his popcorn and drink. And that's only for one showing, not as many as you want wherever you want. And since this is also a film for the kids to see, $20 is non-existent and we would easily fly pass $30 after it is all said and done.
Mulan is streaming now on Disney+ Premier Access. Runtime is 115 minutes and it is rated PG-13 for sequences of violence.