A night of spooky encounters is waiting with A Babysitter's Guide to Monster Hunting, Netflix's latest film based on the book series by Joe Ballarini. A Babysitter's Guide To Monster Hunting brings horror to a younger generation and much like Goosebumps, offers just the right balance of scary and fun. If you are ready to dive into a world of over-the-top monsters, magic potions, and exploding teddy bears, then this is the film for your next movie night.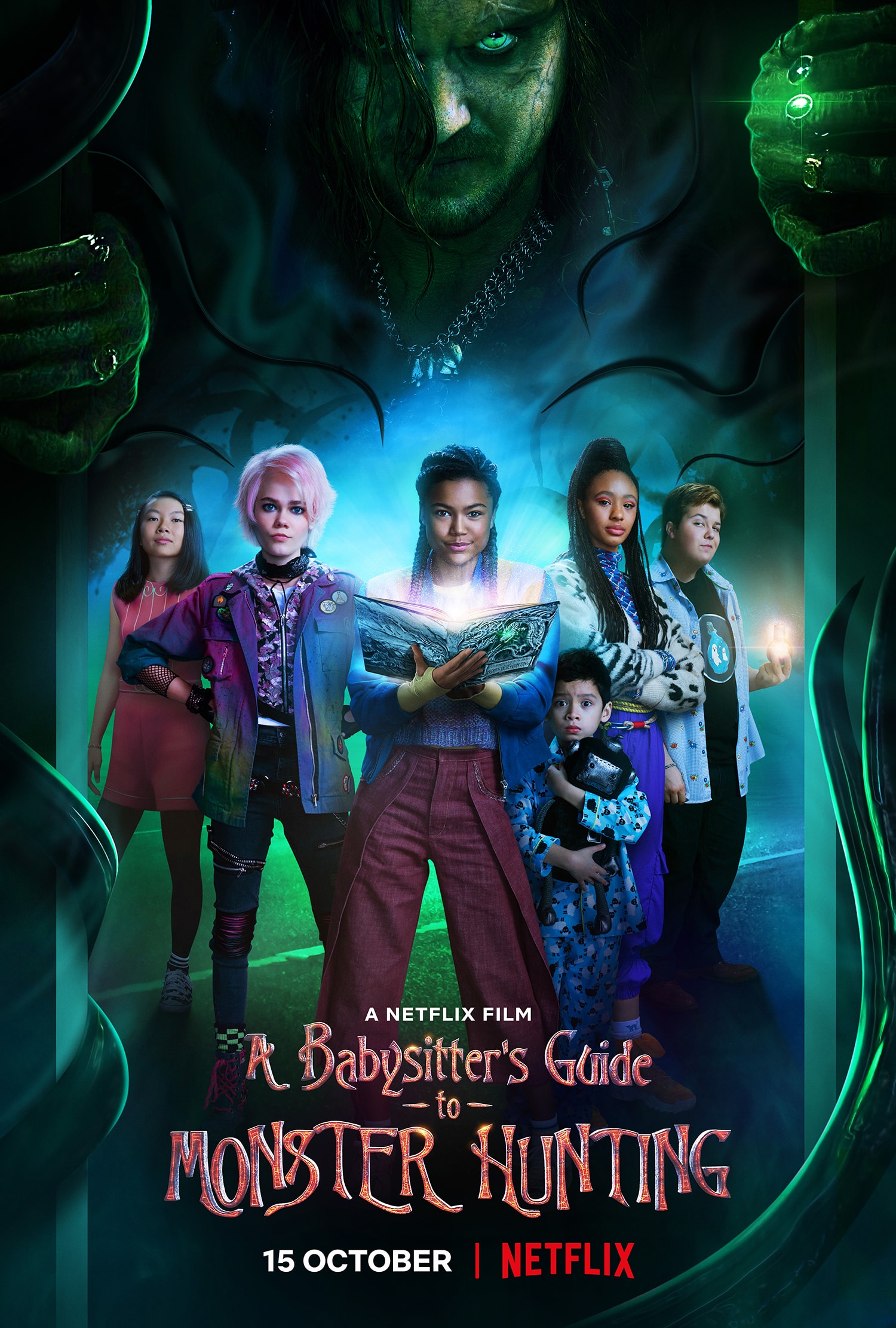 A Babysitter's Guide to Monster Hunting Review
A Babysitter's Guide To Monster Hunting centers around a secret society of babysitters tasked with protecting children of special abilities from monsters while trying to save the world. When high school freshman Kelly Ferguson reluctantly agrees to babysit Jacob Zellman on Halloween, the last thing she expects is to be recruited into an international secret society of babysitters who protect kids with special powers from monsters. Her plans change when Jason is abruptly stolen from his bedroom by the creepy, yet almost whimsical The Grand Guignol.
As panic sets in, no-nonsense chapter Vice President Liz Lerue shows up and together they team-up in order to save Jacob. This chase takes them through a creepy abandoned carnival, gross tunnels, a cat filled hotel, and every teens worse nightmare- a party filled with popular kids who hate them. Kelly and Liz must recover Jacob before the world is overrun by nightmares and before his mother gets home.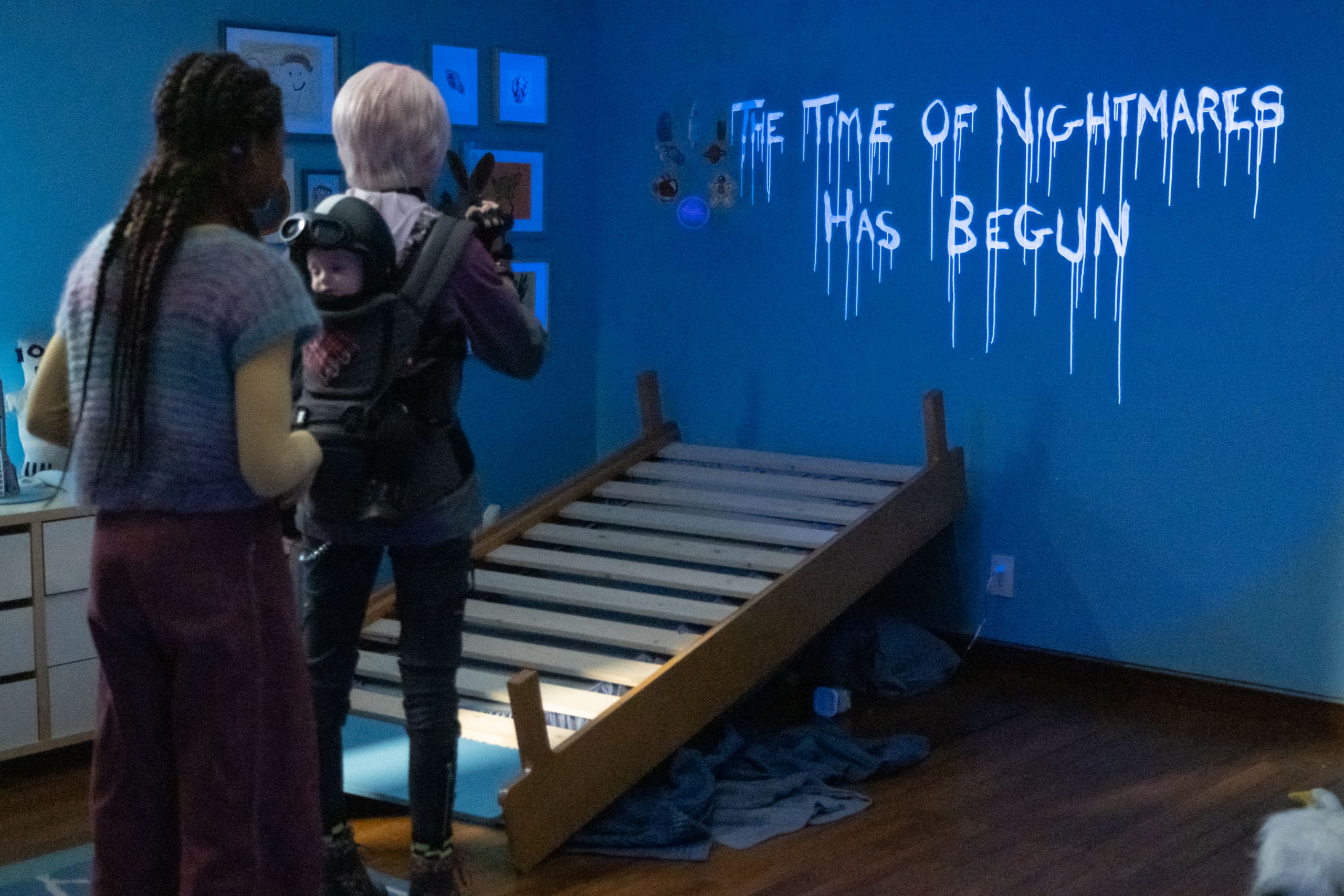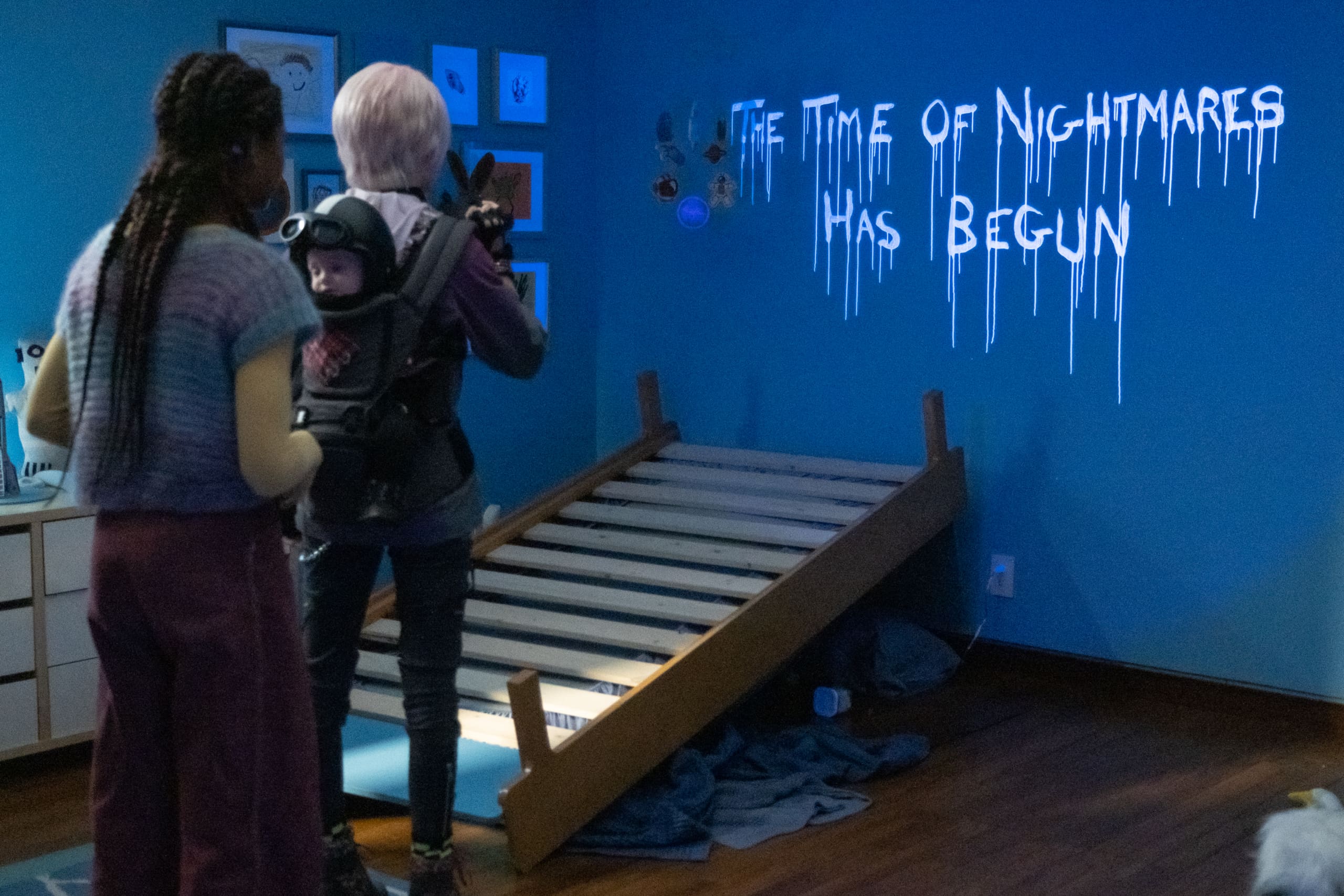 The film itself, showcases typical scary movie fun while reaching for the overall goal of showcasing the power of friendship and facing your fears. In this case fears aren't just the physical-monsters and nightmares, but also the index demons of self-doubt and anxiety. But with the power of friendship and some really awesome weapons, even the deepest, biggest horrors can be overcome.
While the kids work together to save the world, the film's antagonists are actively trying to destroy it. Director Rachel Talalay of Doctor Who and Nightmare on Elm Street introduces each villain in foreboding settings complete with the chilling angles and campiness we expect in this genre.
Tom Felton brings The Grand Guignol to life in a what could be considered a cross between Rumpelstiltskin from Once Upon a Time, Klaus from Umbrella Academy, with a sprinkle of Captain Jack Sparrow, and the creep factor of Beetlejuice. Despite being well-known as Draco Malfoy, Tom is almost unrecognizable in this one. Guignol may be terrifying but he is also humorous and at times completely inept at being the leader of a monster army. Maybe that's why it appears he is the youngest brother in a group of horrifying siblings.
Indya Moore plays Peggy Drood, the world's scariest cat lady witch. At first she is deceivingly low key but soon makes the children wish they never checked into her home. I wish she had more screen time and perhaps in a sequel she will. With more books in the series and little hints laid throughout, this could mean a franchise for Netflix.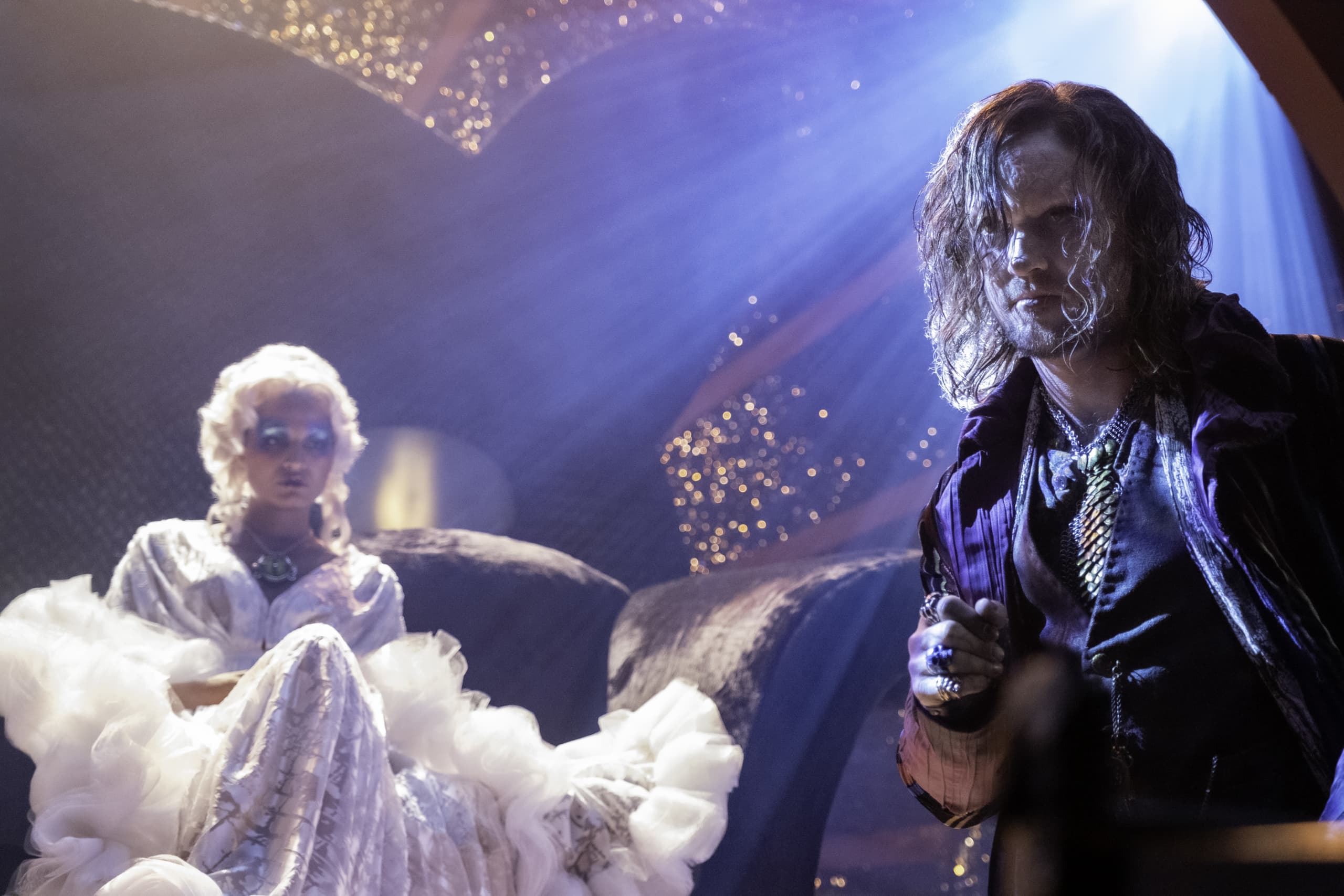 In the end, A Babysitter's Guide to Monster Hunting is so much more than fighting monsters who stalk children in the night. It is about confronting your fears head on, discovering just how brave you truly are, and learning to rely on your own abilities as well as the people in your life who support you no matter what.
Is A Babysitter's Guide to Monster Hunting too scary for younger children?
Although we didn't find it all that scary, my daughter remarked she thinks the books are scarier, younger viewers may find certain scenes too intense. If your child is afraid of the dark for instance, or believes monsters live under the bed or in closets, this film may be terrifying for them.
If you have any doubts, a quick viewing beforehand is the way to go. With a runtime of only 98 minutes, it is the perfect length for a spooky family movie night.
A Babysitter's Guide to Monster Hunting is available now on Netflix. It is rated PG for fear, language, and fantasy violence.