Love conquers monsters? Maybe. Armed with a clever script, unusual monsters, and a cast that includes the always charming Dylan O'Brien and the Michael Rooker, Love and Monsters delivers a fun adventure in a post-apocalyptic world.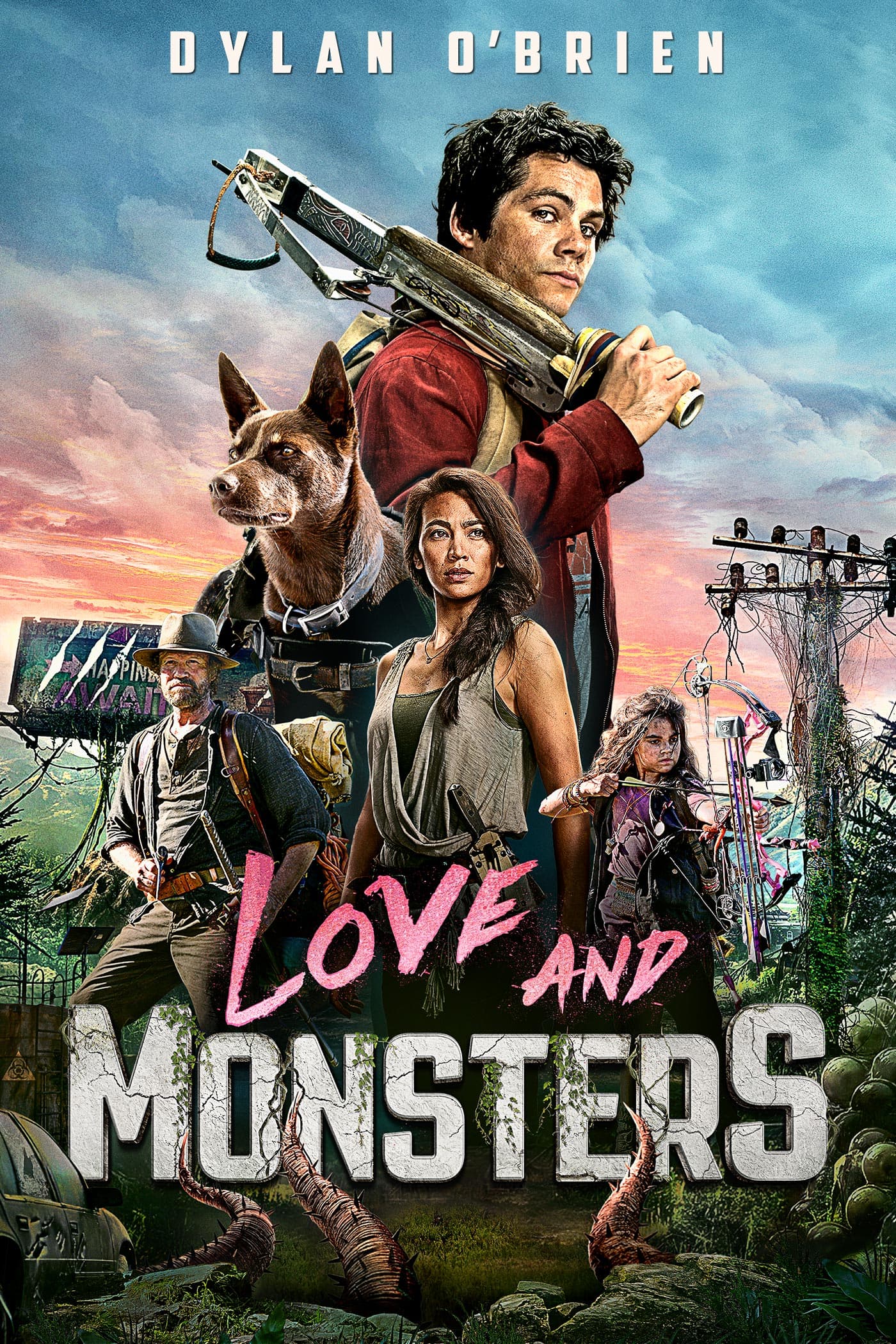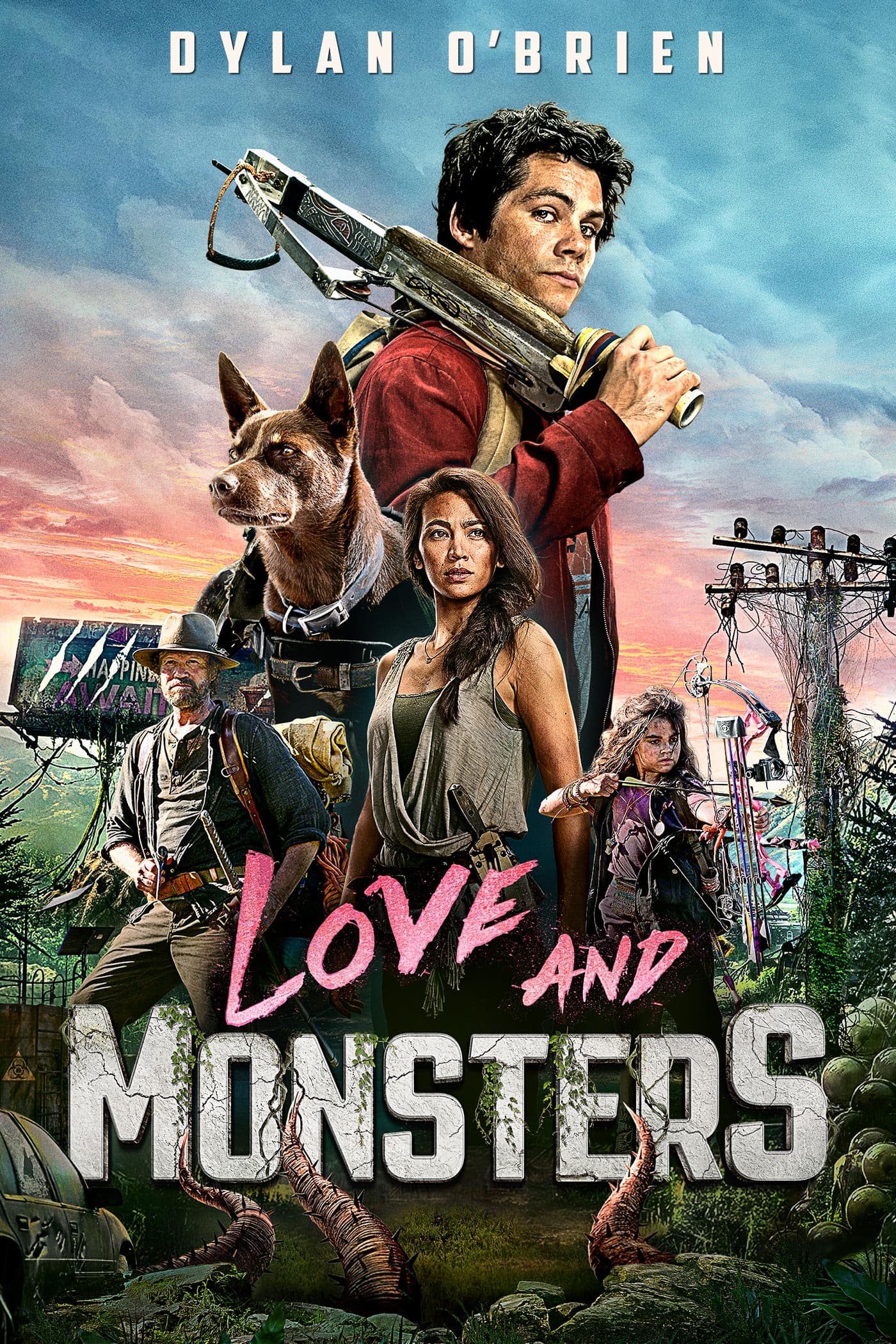 Love and Monsters Review
Love and Monsters follows Joel Dawson, a 24-year-old who's been living in a bunker underground with a group of fellow survivors since the 'Monsterpocalypse' seven years prior. He is the best cook they have but when it comes to defending the colony from oversized monsters, Joel freezes, literally. Each day is like the last and Joel begins to have his what if moments.
One day he reconnects with his high school girlfriend Aimee over the radio, which combined with his overall dislike for his day to day life, inspires him to travel 85 miles on the surface to find her. His colony and even Aimee thinks this is a horrible idea based on his lack of survival skills and killer instincts. Freezing on the surface when a giant monster is about to bite your head off is a bad idea.
Undeterred he sets out on his journey. It is almost a short trip but fortunately he meets up with a dog named Boy and two other survivors, Clyde and Minnow. Between the three of them, they teach Joel how to survive out in the world. With his new found skills, Joel continues his journey to Aimee, fighting over-sized beasts and his own doubts along the way. Will he survive? You'll have to find out.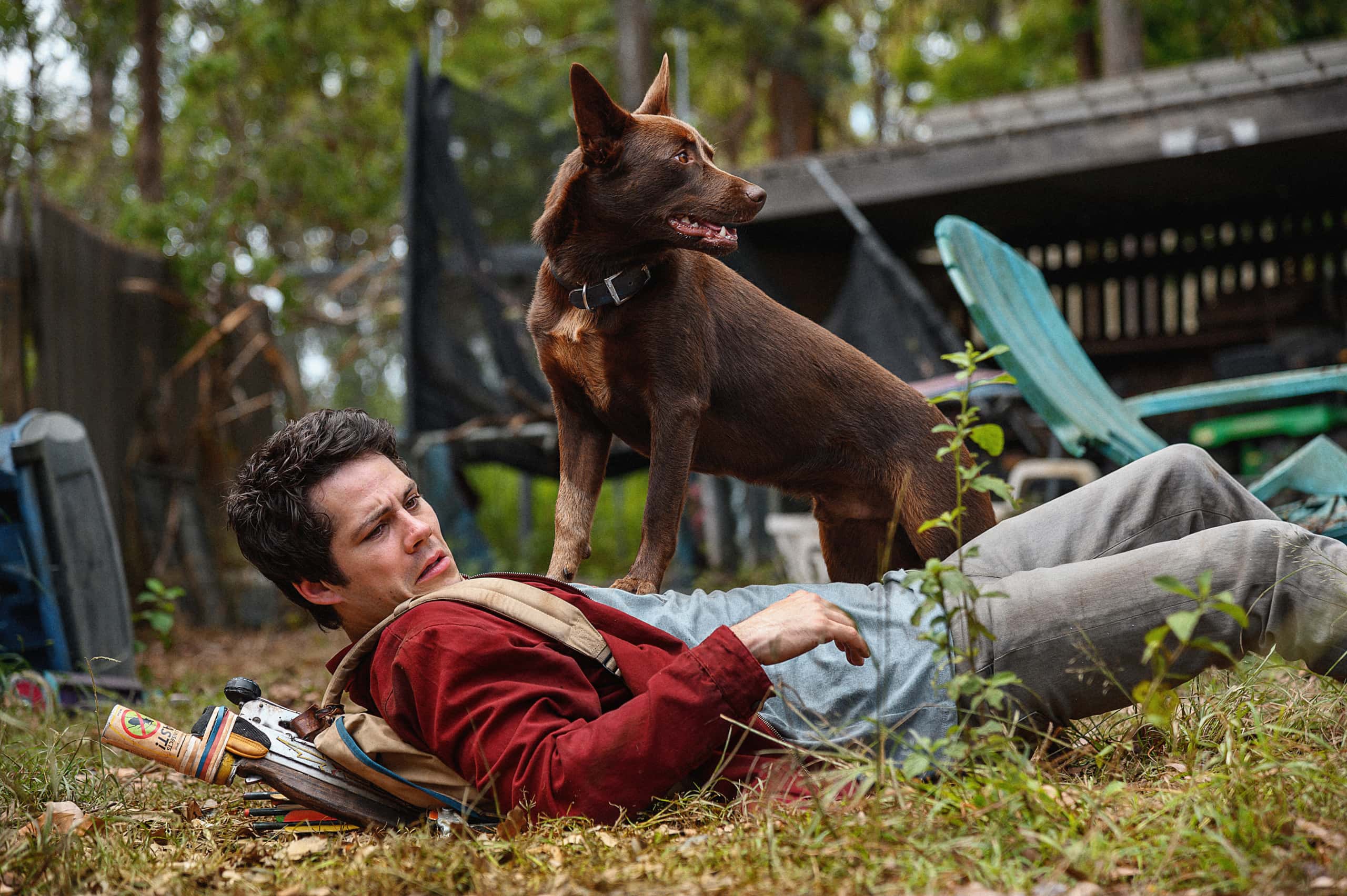 Love and Monsters might be billed as a horror movie but it is more than just fighting monsters. It's the classic boy and his dog, best friend adventure. Or rather boy and his dog on an adventure combined with teen romantic comedy. Thankfully, it never leans to heavily on the rom-com aspect. However, those very human feelings Joel exhibits give the movie some depth all while he fights mega mutant monster things.
What sets this film apart from others in the genre is the acting and special effects. Too often in scary, horror-type movies, the acting is over the top dramatic and mostly unrealistic. Dylan shines as Joel, showing his fearful side and his loving side with equal sincerity. Nothing about his performance, or the others, felt forced. Everything felt believable, even the monsters they faced.
Joel's relationship with Boy is fun to watch. You can tell the dog and Dylan had really bonded during filming. And who doesn't want a four-legged best friend by their side as they navigate the end of times.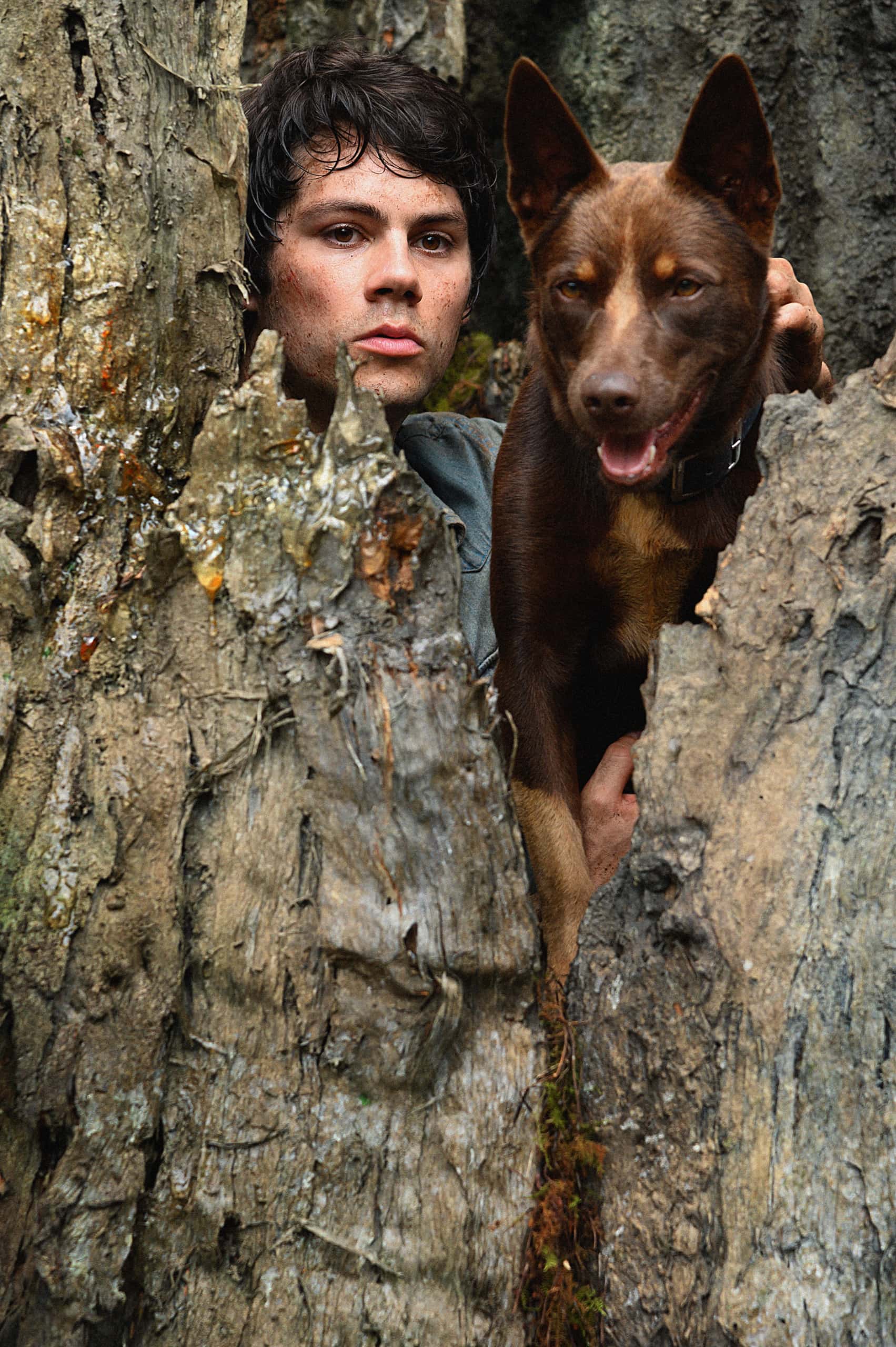 Fan-favorite Michael Rooker doesn't have the most screen time in this one but what he lacks in minutes he makes up for with his overall presence and hilarious quips. He is a father figure to both Joel and Minnow, but we aren't talking Mr. Rogers. Clyde is an outdoors man with a lot of rough edges. Yet underneath he has a big heart for those in his care. One of my favorite lines is when he tells Joel "You don't have to settle, even at the end of the world."
The special effects in this film are reminiscent of classic monster films of the 80s and 90s when studios didn't (and couldn't) rely on big-budget CGI to create characters. In a time when a lot of CGI can be murky and dark, it was refreshing to be able to see these monsters. Love and Monsters' creatures were made using a mix of practical effects and CGI. The results are realistic monsters that do not have the cheesy factor of those older monster flicks. No offense to the classics, but you have to admit they can be a little…much.
Gamers who enjoy Fallout and The Last of Us will catch-on to the significance of Joel's name and having Boy as a sidekick. It also echoes Zombieland in a few things, like the narration aspect and rules of survival. Like Zombieland, Love and Monsters is just plain fun to watch.
Love and Monsters combines humor, action, and just enough horror to make for a good time at the movies. It is able to blend suspense and humor without falling into the predictability that often comes with films like these. With the groundwork laid for a sequel, I hope to see more of Joel, Clyde, Minnow, and of course Boy.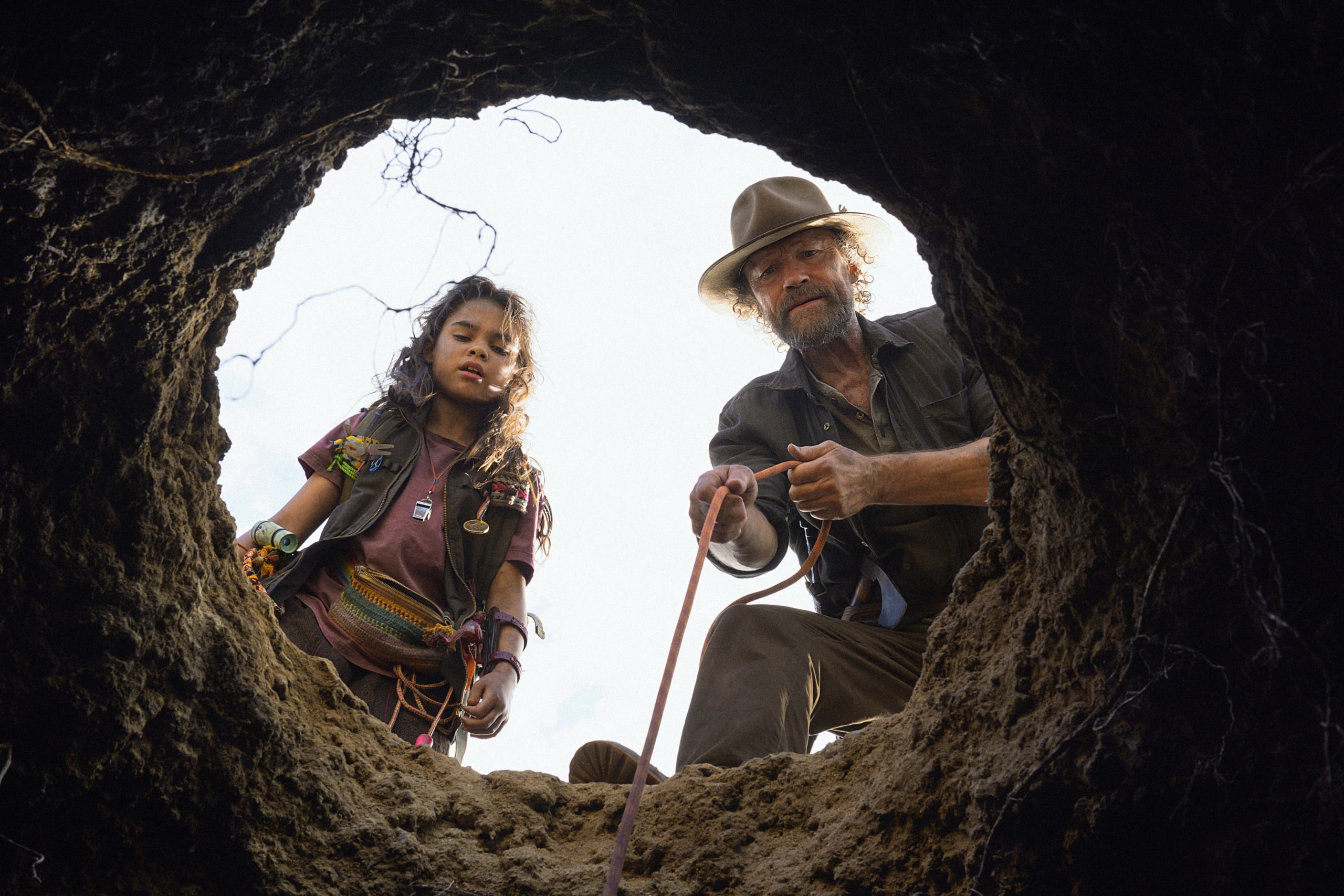 Love and Monsters is available now OnDemand to rent or own. It is rated PG-13 for action/violence, language, and some suggestive material.