SpongeBob SquarePants and all of Bikini Bottom are bringing the good times and excitement of their stage show to your home. The SpongeBob Musical: Live on Stage is coming to DVD November 3. To celebrate I sat down with Tom Kenny and Ethan Slater, and it was as funny and amazing as you're thinking.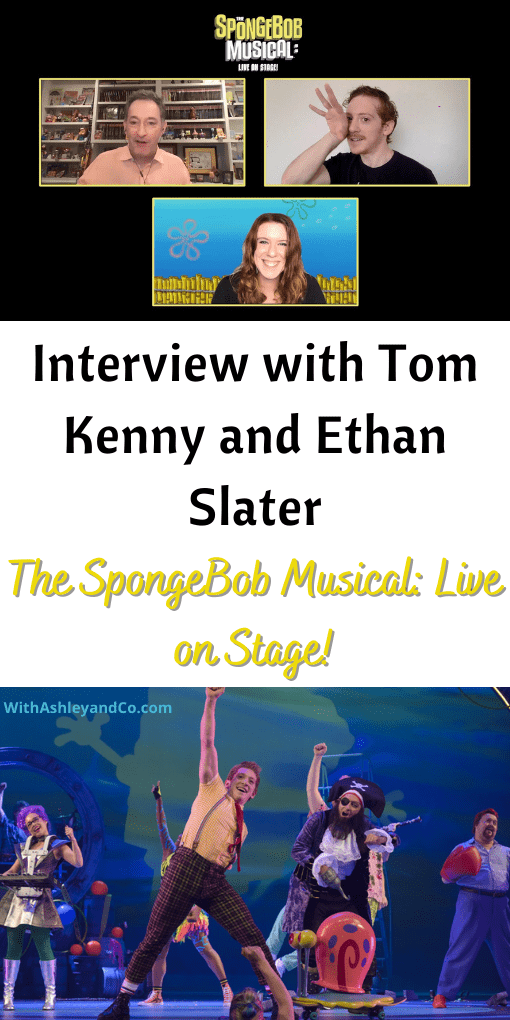 Interview with Tom Kenny and Ethan Slater
Where are my 90s kids at? SpongeBob was always on at our house and I can still quote it today. So when the opportunity came to chat with the original voice of SpongeBob and who stars as him in the Broadway show I couldn't resist.
Yes, I spoke with Tom Kenny, the Tom Kenny, the iconic voice of SpongeBob Squarepants. Not to mention all the other awesome characters of our childhood. As if that wasn't cool enough, he was joined by Ethan Slater who stars as SpongeBob in the SpongeBob Musical.
These guys were not only cracking me up but they are both super sweet as well. I asked them about what it means to play SpongeBob and how it feels to see the impact this character has had across multiple generations. Plus, with SpongeBob doing so much now, what could possibly be next for our favorite sponge?
Watch to the end of the video for a special treat- they sing as SpongeBob!! 90s Ashley's dream coming true right here.
About The SpongeBob Musical: Live On Stage!
SpongeBob and all of Bikini Bottom face catastrophe – until a most unexpected hero rises to take center stage to prove that the power of optimism really can save the world. This one-of-a-kind musical event boasts the full, extended-length broadcast of the hit Broadway musical, plus an exclusive sing-along version only available on this DVD!
Also featuring a special guest appearance by voice actor Tom Kenny as 'Patchy the Pirate,' this is one under-the-sea spectacular that you don't want to miss.
The SpongeBob Musical is a must have for fans of SpongeBob. This colorful and exciting experience is just what we need in 2020. The DVD not only includes the show but also a sing-along version, perfect for family movie night.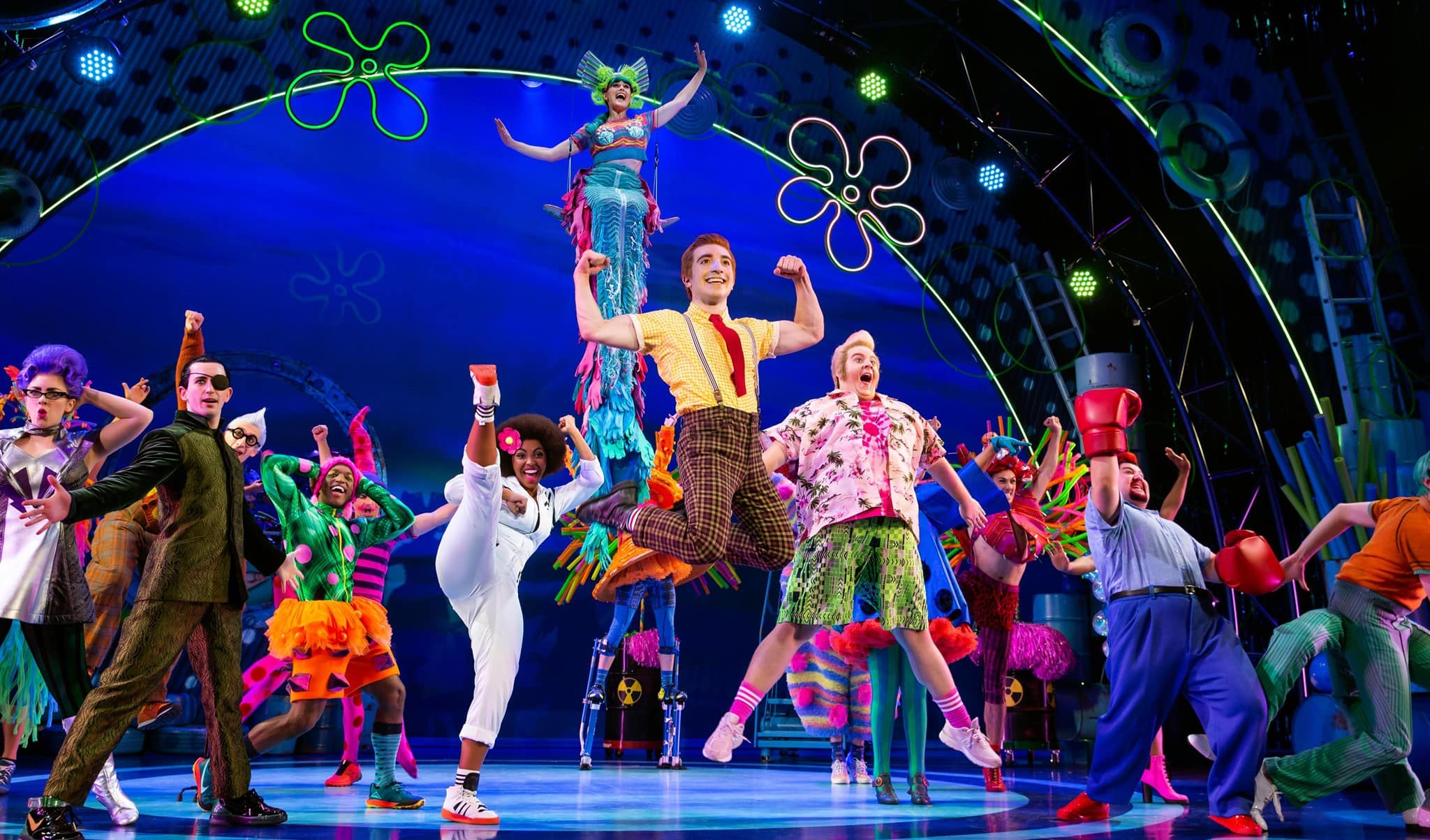 The production features original songs by Yolanda Adams, Steven Tyler and Joe Perry of Aerosmith, Sara Bareilles, Jonathan Coulton, Alex Ebert of Edward Sharpe & The Magnetic Zeros, The Flaming Lips, Lady Antebellum, Cyndi Lauper, Rob Hyman, John Legend, Panic! At The Disco, Plain White T's, They Might Be Giants, and T.I. (Clifford Harris, Jr.), Domani Harris, and Darwin Quinn, and additional songs by David Bowie, and by Tom Kenny and Andy Paley. The production also features additional lyrics by Jonathan Coulton and additional music by Tom Kitt, along with "The SpongeBob Theme Song" by Derek Drymon, Mark Harrison, Stephen Hillenburg, and Blaise Smith.
The SpongeBob Musical: Live On Stage is available on DVD November 3rd, 2020! Pre-order now on Amazon.