The Witches, an adaptation of Roald Dahl's 1983 book, offers a darker fare than we are use to seeing in children's films. It is a colorful, magical adventure, with plenty to teach us along the way. While children will delight in the scares and enchantments, parents may be reluctant to accept this new version which lacks the charm of the original.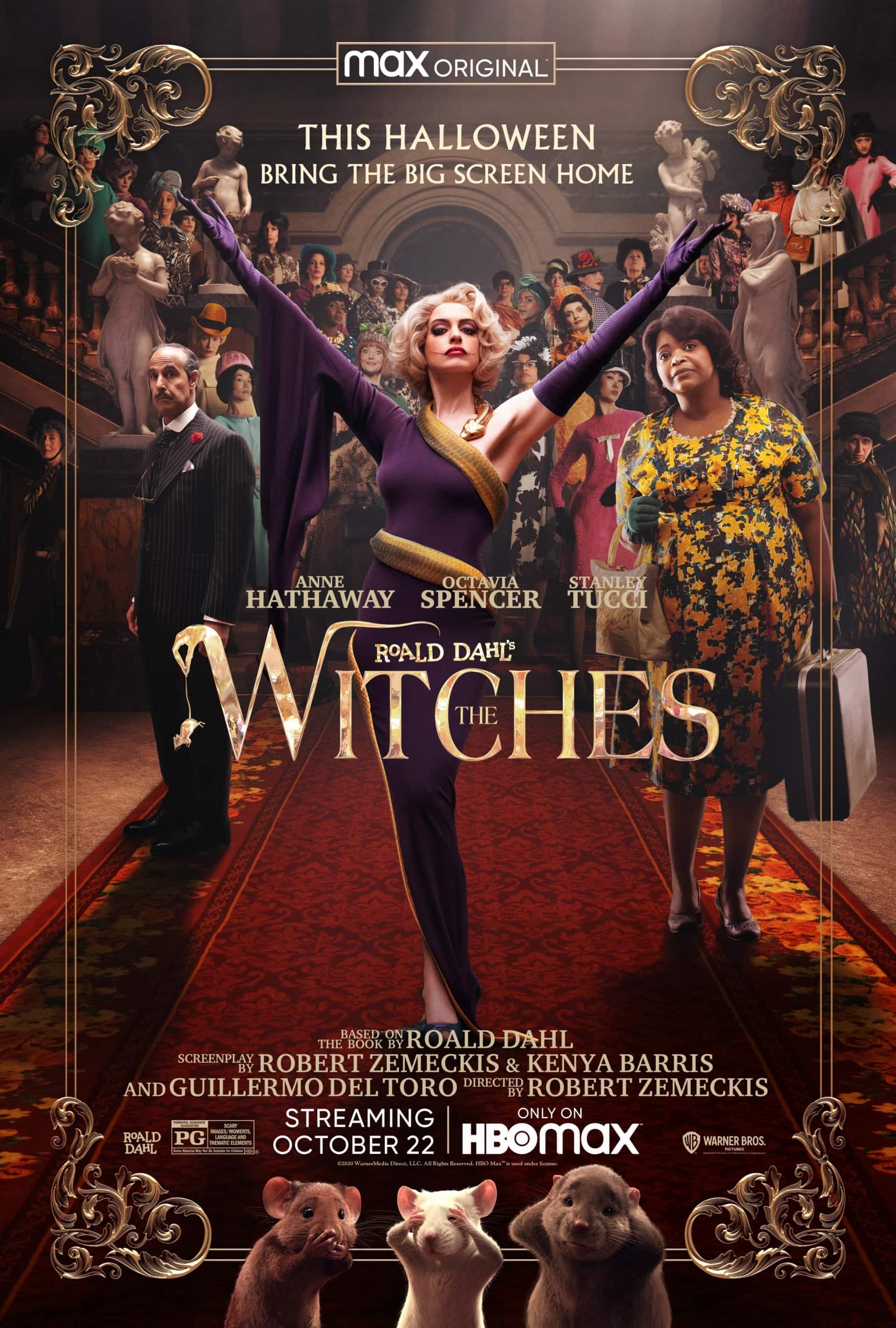 The Witches Movie Review
In 1960s Alabama, 8 year old Charlie (Jahzir Bruno) is sent to live with his grandmother (Octavia Spencer) after a car accident kills his parents. Lost in grief, he barely talks, eats, or moves. But his grandmother is determined that with some kindness and tough love Charlie will come out of his depression. Grandma Agatha sings, dances, cooks, and tells a lot of stories, including one about a run-in with a witch when she was a young girl.
Soon enough, Charlie encounters a witch of his own and after warning his grandmother, she whisks them away to the fanciest hotel in Alabama where she believes he will be safe from child-crushing witches. This proves to be a mistake when they check-in at the same time as the International Society for the Prevention of Cruelty to Children aka a convention of witches.
Their plan is to turn every child in the world into a mouse, thereby ridding themselves of children forever. After letting their hair down, literally, Charlie gets a good look at how grotesque these demons really are. And before he knows what it is happening, he and Bruno (Codie-Lei Eastick) get caught in the crossfire of the witches' scheming.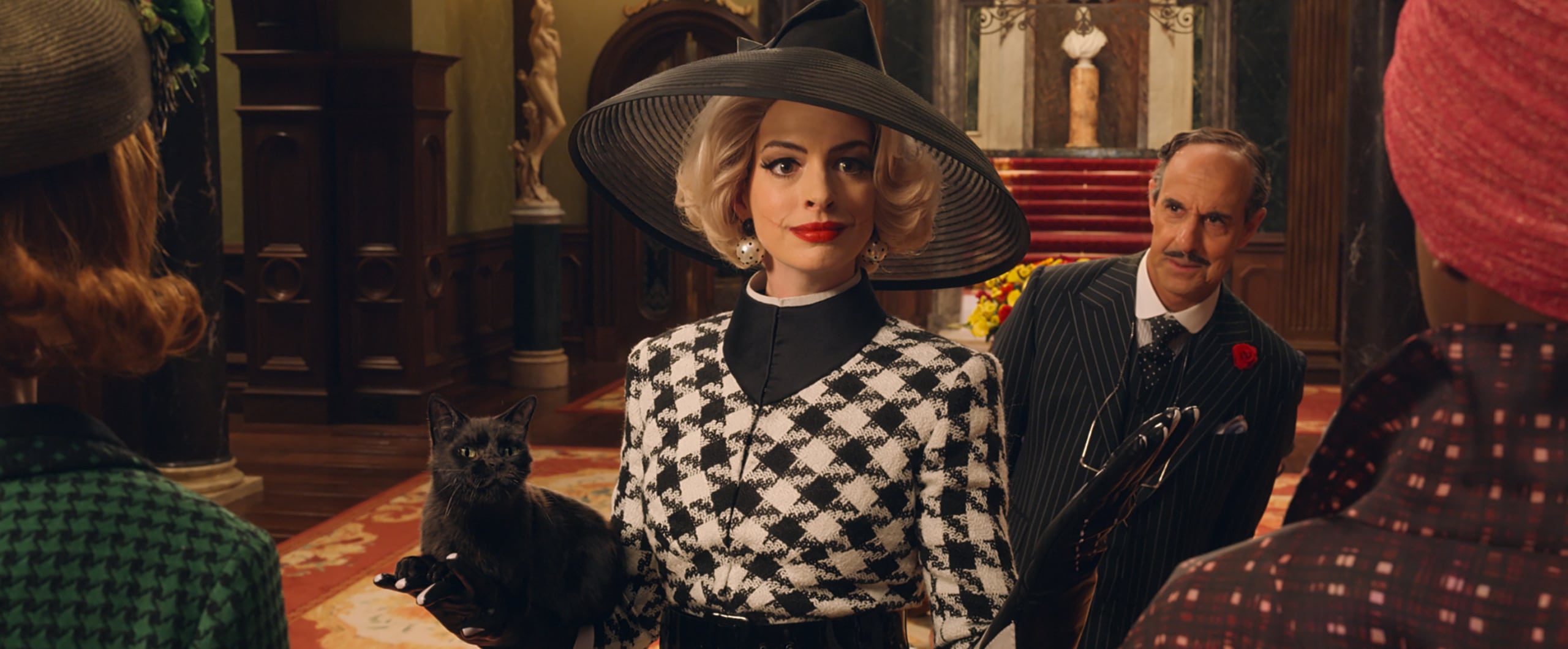 Visually, Robert Zemeckis brings Dahl's witches to life straight out of the pages of the book. Their claw-like hands, bald heads, and odd feet are sure to remember long after the credits roll. The Grand High Witch (Anne Hathaway) has a smile that appears to be a cross between Pennywise, Beetlejuice's worm head, and Cheshire Cat—absurdly wide with a lot of fangs. Which can be a bit unsettling when staring directly at it. However, Hathaway does not excel at accents. Whatever she is going for in this film varies on what exactly it is suppose to be and at times is so garbled you can't understand what is being said.
Despite the distracting accent, Hathaway throws herself into the campiness of the role. She seems to enjoy the over-the-top moments dropping back into a quiet purr when necessary. Anjelica Huston will forever be the Grand High Witch and the standard to which everyone in that role will be held to but for a new generation Hathaway will do.
Octavia Spencer shines as the grandma, reminding me so much of my own it made me smile just listening to her talk Charlie through his melancholy. She effortlessly brings warmth and a fierceness to her character, walking the line between kind-hearted grandma and witch hunter. Chris Rock is our narrator, an older Charlie recounting what happened to him as a child. He is a good narrator, with the right energy to propel the story along.
When Stanley Tucci's Mr. Stringer has his first encounter with Hathaway's Witch it is a deliciously fun role reversal from The Devil Wears Prada. He is now the lowly man on the totem pole having to deal with a sneering, 'I'm better than you' superior. Tucci is brilliant in his scenes as always, and could have been used more.
The child actors are endearing, although there could have been less jokes about Bruno's weight. Aren't we beyond fat jokes by now? Their instant camaraderie combined with the obvious cuteness of mice will have children and even adults invested in the characters. No one wants to see them squashed by The Witches.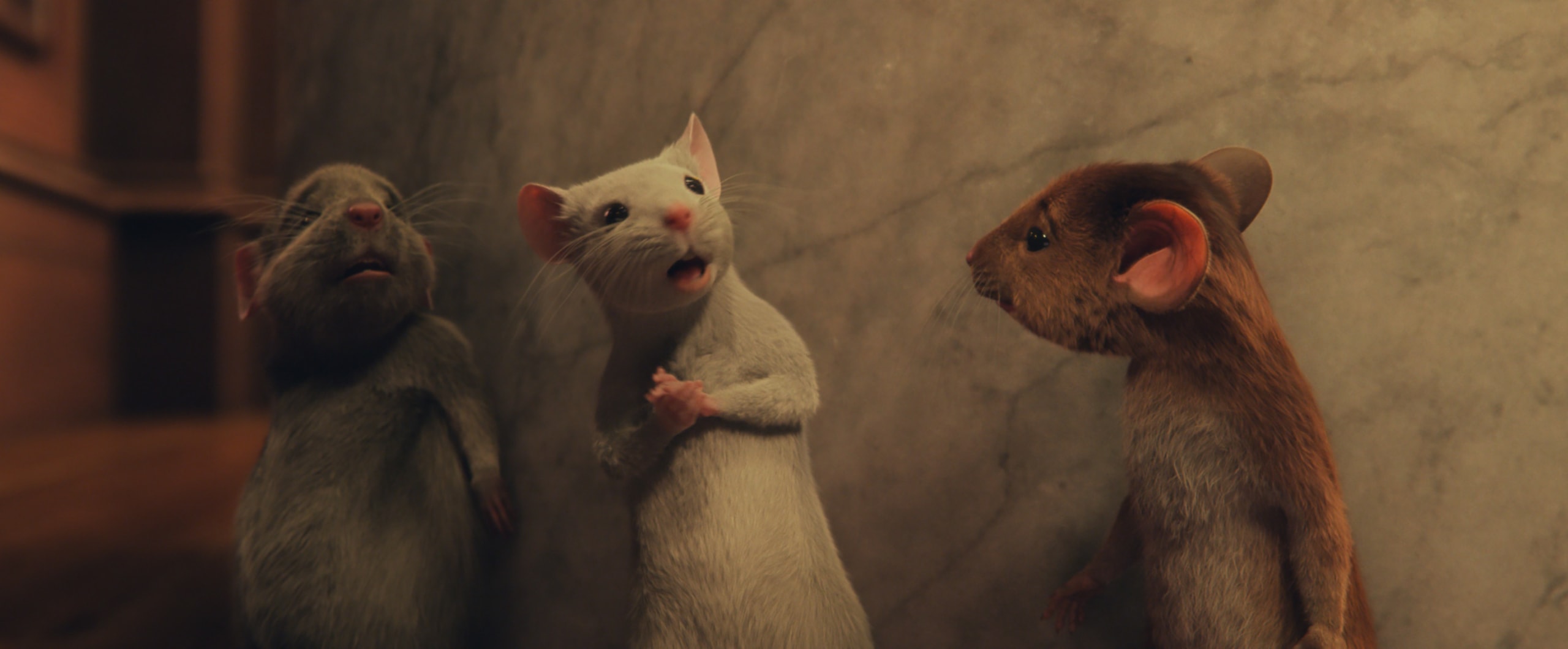 While this film is more closely adapted to the book, what made the original Nicolas Roeg's 1990 outing memorable, albeit even a little scarring, are missing in this remake, at least for millennials. Nothing beats the puppetry, makeup, and special effects from the Jim Henson Company. As we have seen recently in other Halloween offerings like Love and Monsters, practical effects are desirable over heavy CGI.
Fans of the original will have a hard time accepting this one at first. However children who didn't grow up with a terrifying beak haunting their nightmares will find this adventure to be irresistible. Likely adding it to their future must-watch lists from childhood. So parents, millennials, accept it now that this isn't Huston's The Witches and you just might enjoy yourselves.
The Witches is now streaming on HBO Max. It is rated PG for scary images/moments, languages and thematic elements and is 104 minutes long.