The new series Doug Unplugs has debuted on AppleTV plus. This adorable show for kids is based on the best selling children's book by Dan Yaccarino. I had a chance to chat with executive producers Aliki Theofilopoulos and Jim Nolan about the show, their favorite characters, and more!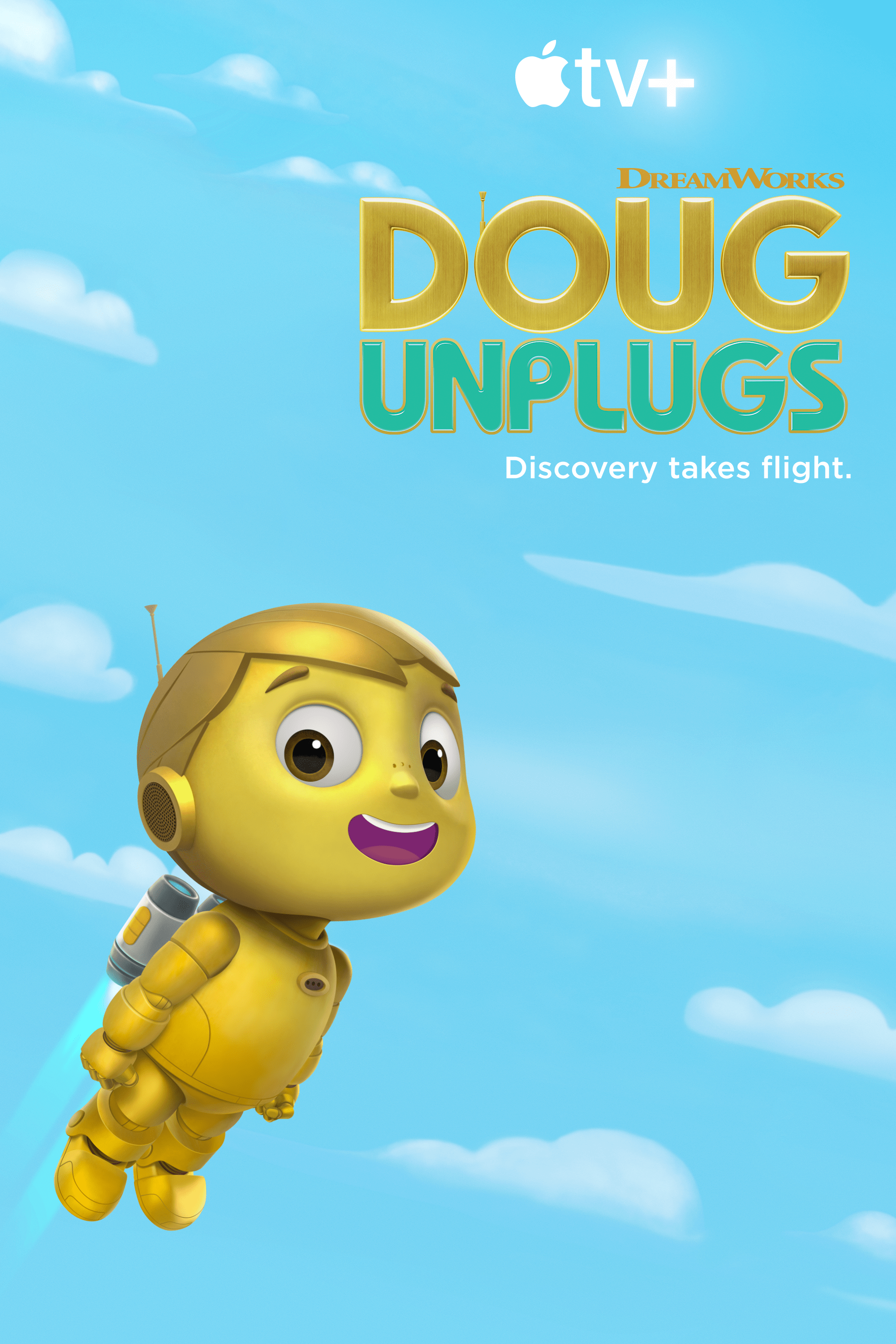 Doug Unplugs On AppleTV Plus
DreamWorks "Doug Unplugs" follows a curious six-year-old robot, Doug, as he 'plugs in' to learn new facts about the world every day. Sensing there's more to life than just the facts, Doug journeys into the human world in search of experience. And to do that, Doug has to…unplug. With the help of his best friend, a human ball of energy, Emma, the two discover all the simple wonders of the world. Join Doug as he learns about the intersection of technology and humanity, and how they both keep us truly connected!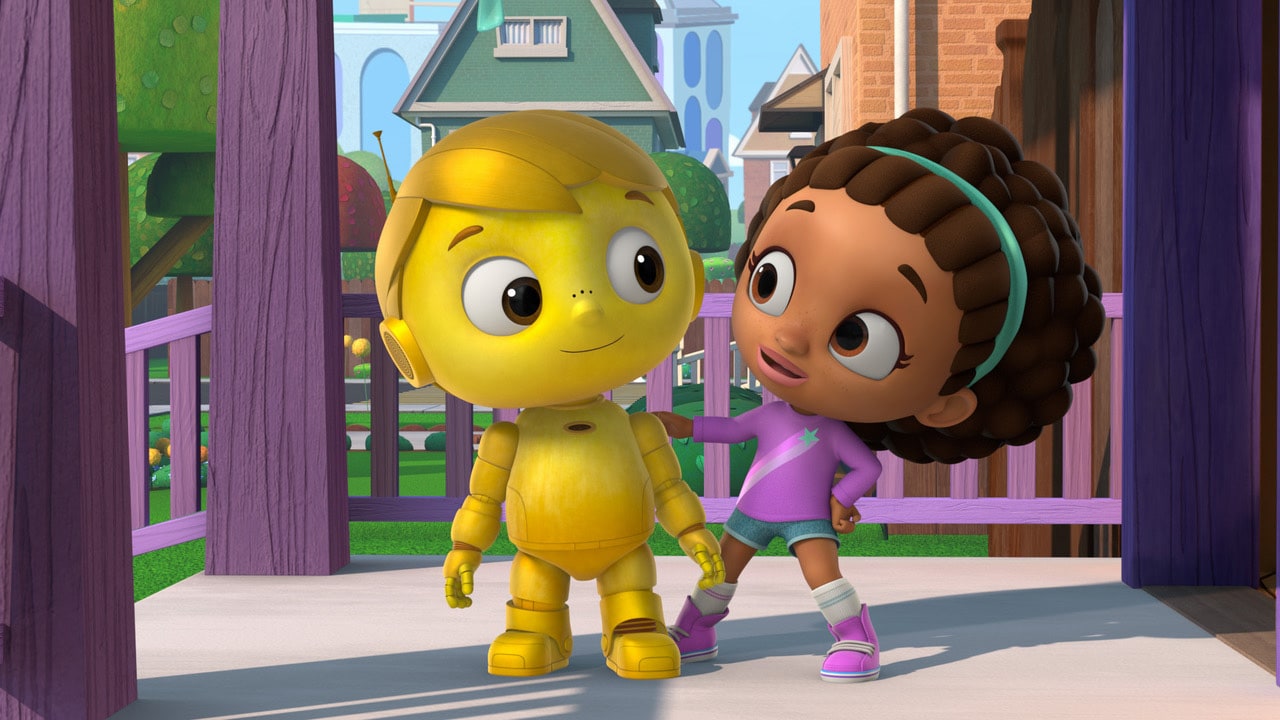 Doug Unplugs is a colorful, musical show that will have even the parents learning something new. Like did you know that table top tennis went by several names including film flam and whiff whaff? Me either. This is one of those children shows the whole family can enjoy together. The music is catchy and not annoying, the characters are endearing, and it will inspire everyone to get up and do something together as a family.
Doug Unplugs is currently available on Apple TV+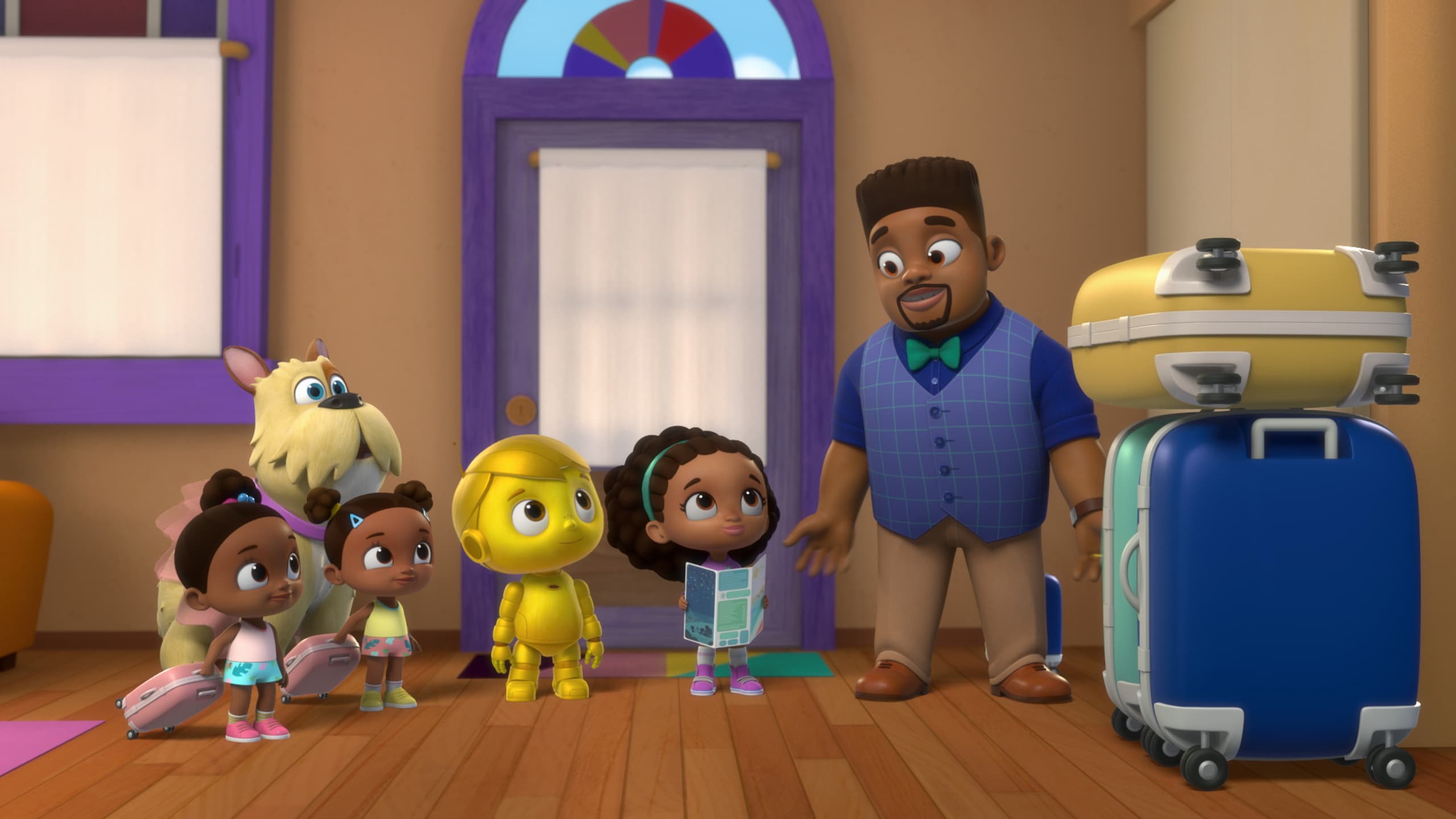 Interview with Executive Producers Aliki Theofilopoulos and Jim Nolan
Aliki Theofilopoulos has worked in almost every aspect of animation from story artist and writer to director and executive producer. Her work is easily identified by her strong stories, engaging characters, dollop of heart, and unique brand of humor. Aliki has worked on iconic Disney films including Hercules and Tarzan. She was entrusted to bring Descendants onto to the screen in Descendants Wicked World, and she has even written Emmy-nominated music for Phineas and Ferb.
Passionate about giving back, she is a member of Women in Animation, a frequent speaker at local schools and universities, and even recently traveled to Greece to give a TEDx talk. If you have not listened to that TEDx talk do yourself a favor and do it now.
Jim Nolan is an Emmy-nominated kids' television writer currently serving as an executive producer on the new Apple+ series "Doug Unplugs". His credits include writing and story editing shows for Nickelodeon, Netflix, Disney XD, and HBO Max. He's also developed shows for DreamWorks and Nickelodeon.
In addition to his television work, he's written for the WNYC podcast "This Podcast Has Fleas" (starring Alec Baldwin and Jay Pharoah); written and designed ebooks and digital interactive experiences for Nickelodeon and Speakaboos; and participated as a writer and performer in over 30 pieces of theatre – staged everywhere from the Edinburgh Fringe Festival to off-Broadway at The Laugh Factory and back.