The LEGO Star Wars Holiday Special sets out to redeem the awful 1978 special while poking fun at some of the most debated aspects of the galaxy far, far away. That is a big feat for a 45 minute special but it manages to pull it off with actions, laughs, and a lot of snark.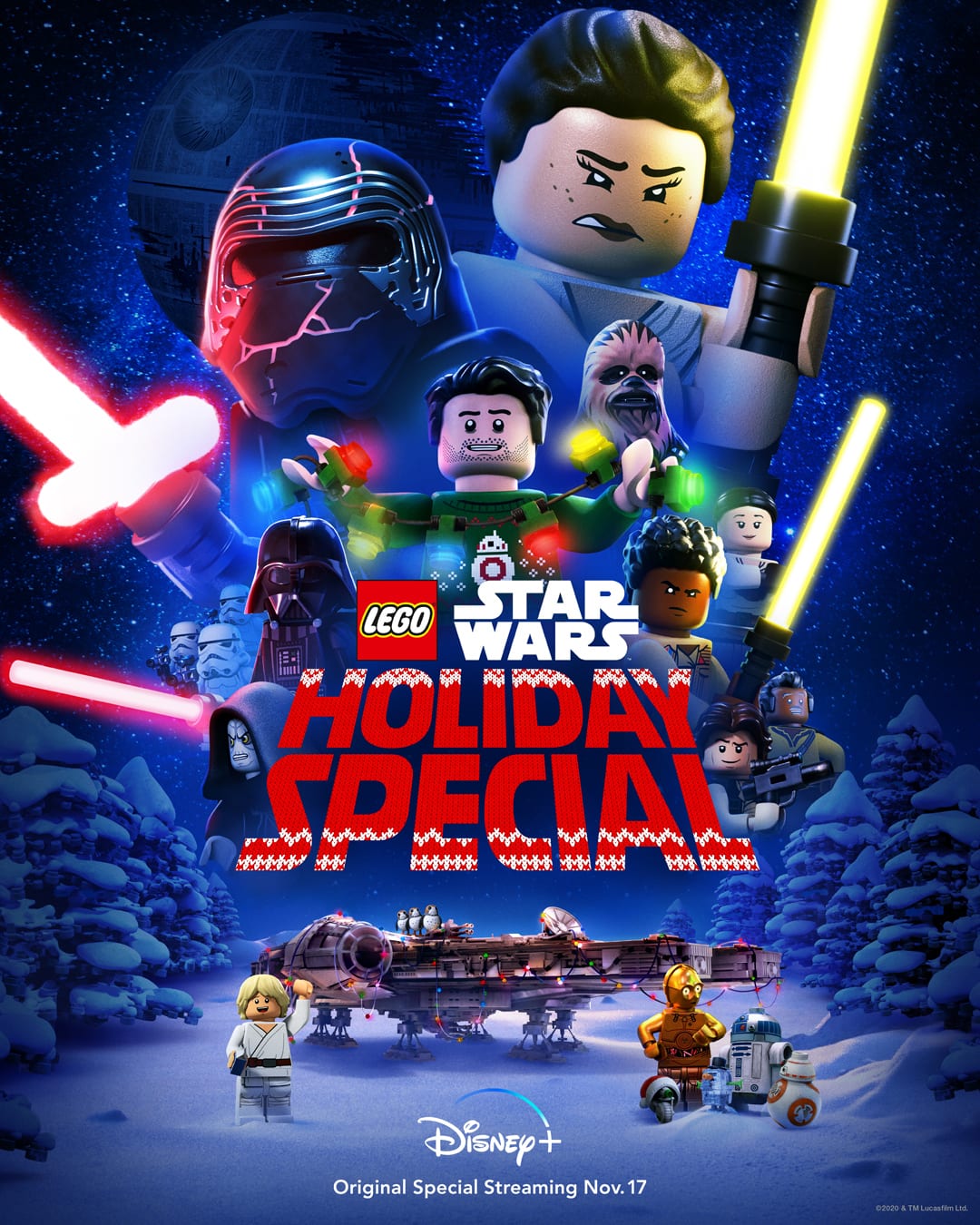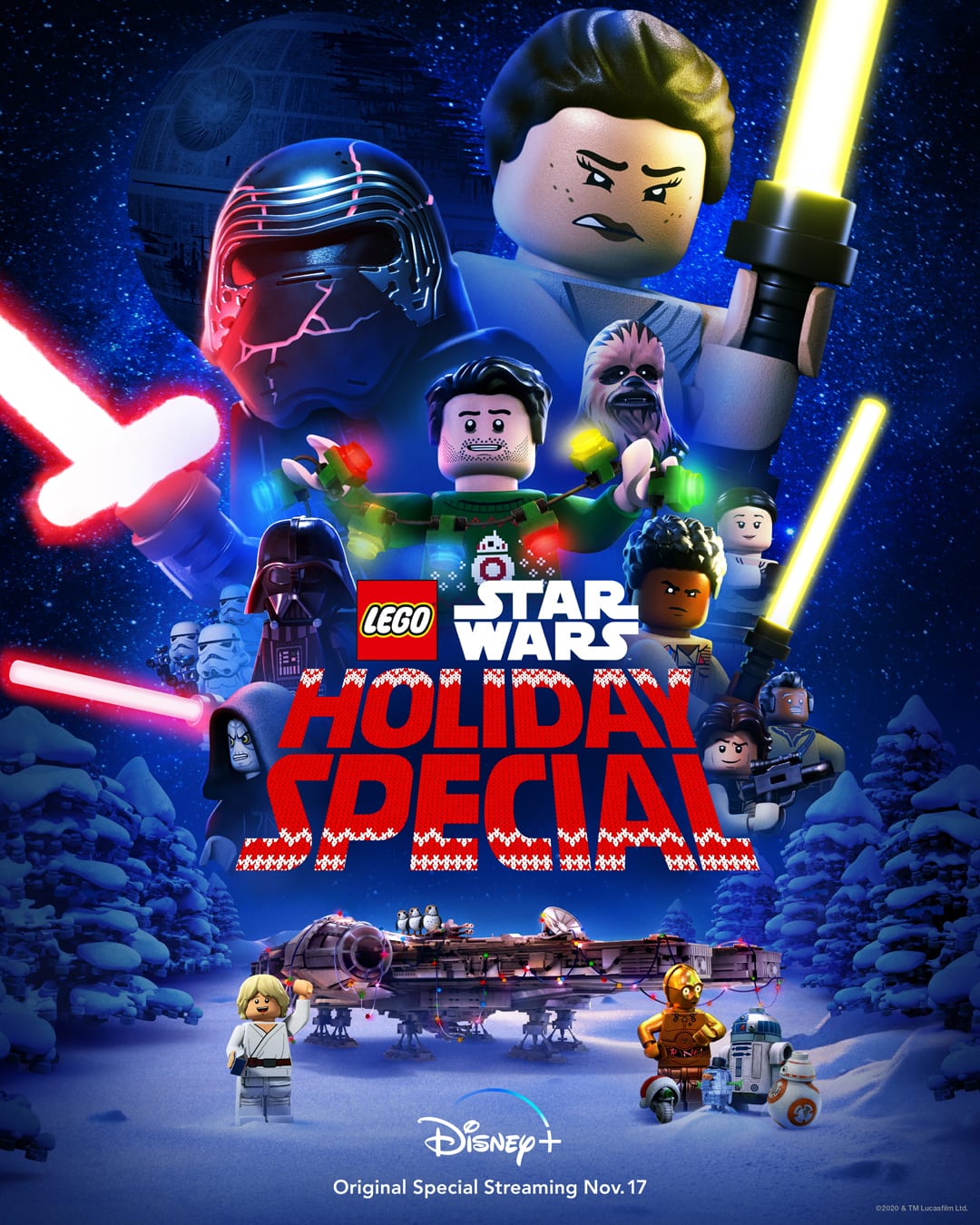 LEGO Star Wars Holiday Special Review
The story begins with Rey (Helen Sadler) and Finn (Omar Miller) aboard the Millennium Falcon train in the ways of the Force after arriving on Kashyyyk. Rey is attempting to teach Finn using the same equipment Obi-Wan used with Luke, and just like Luke, Finn seems to struggle.
While Poe (Jake Green), Rose Tico (Kelly Marie Tran), and Chewbacca get ready for the biggest and best Life Day celebration ever, Rey decides to head off in search of a special "key to the universe" that she hopes will aid Finn in his training. Along with BB-8, she discovers this key allows her to open up portals in space and time, allowing her to witness classic moments in Star Wars history. She sees Yoda training Luke (Tom Kane) on Dagobah, Obi-Wan (James Arnold Taylor) instructing Anakin (Matt Lanter) on Coruscant, and more.
Unfortunately her actions attract the attention of one jealous person. Once Emperor Palpatine (Trevor Devall) catches on to what she is doing he sends Darth Vader (Matt Sloan) after her. He needs that key. What follows is a chaotically fun romp through the Star Wars catalog including an adorable stop with Baby Yoda.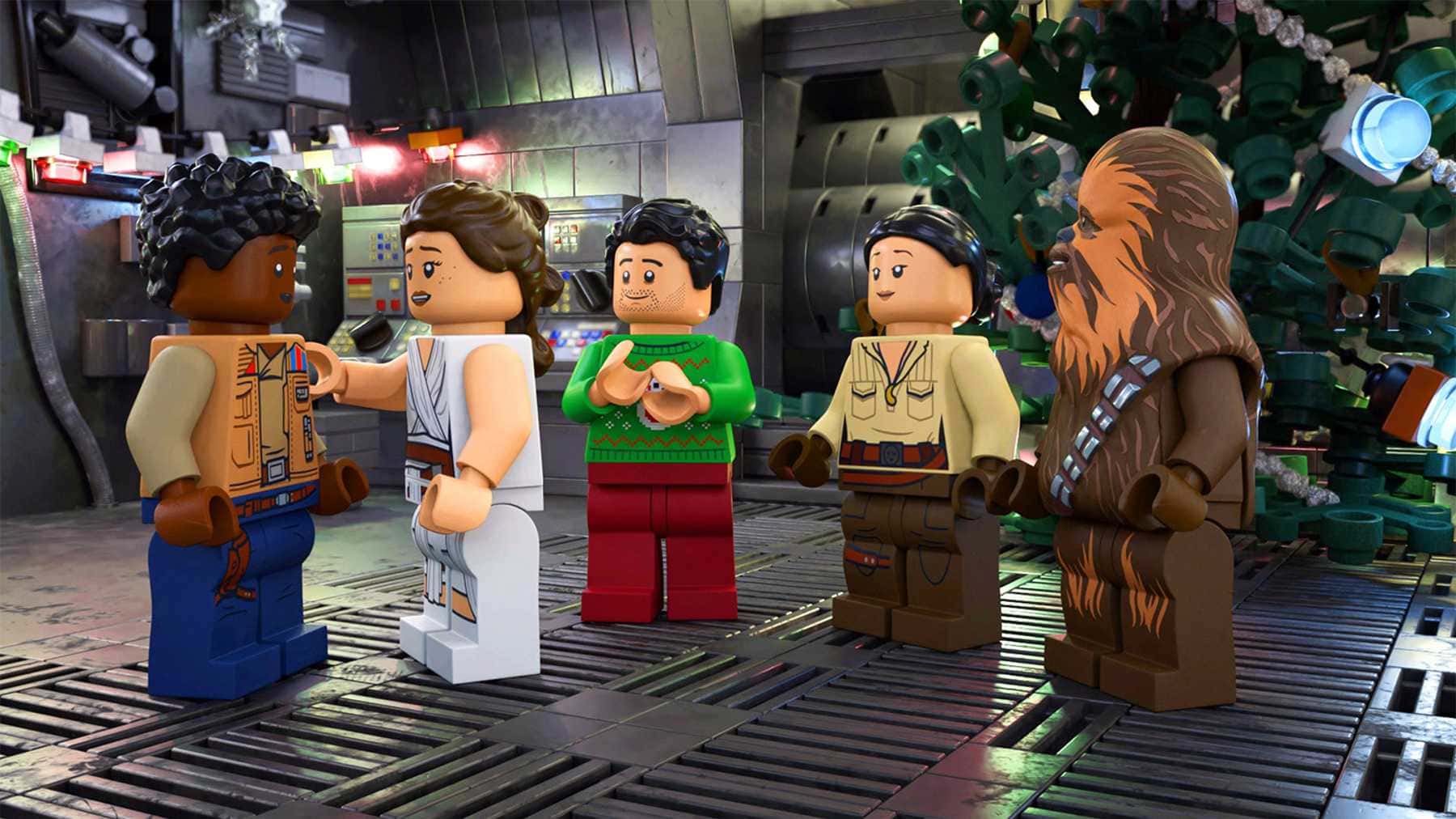 LEGO Star Wars Holiday Special takes place on Life Day shortly after the events of Episode 9. Rey is using her yellow lightsaber, Finn's status as a Force-sensitive person is confirmed, and Rose Tico has more lines than she did the last time we saw her. Thank the maker for that.
Related: Star Wars The Rise of Skywalker Easter Eggs
This special really shines when it pokes fun at all the Star Wars things like these LEGO versions are known to do. For instance when Vader says that the name Death Star II is a derivative and suggests Starkiller Base instead which Palpatine claims is a stupid name. Or when Palpatine looks disdainfully at Kylo Ren telling him to put a shirt on. Yoda mocks Luke reminding him there are no participation trophies for Jedi. And the age-old who shot first debate gets a new twist – poor Greedo.
Aside from mocking past transgressions, much of the humor comes from characters interacting who would never otherwise meet (Kylo Ren and Grandfather Vader for example) and watching characters interact with themselves, two Vaders are especially fun to watch. Perhaps the greatest of these timeline altering interactions happens when Palpatine realizes that what he thought about the future was completely wrong.
Like the holiday special of old there are plenty of cameos to make everyone happy, from The Child to Lando Calrissian (Billy Dee Williams), Mace Windu to Maul there is something for every fan on the screen. Older Star Wars fans can laugh at the digs about the past while children fresh off watching the latest trilogy will love seeing their heroes run around in LEGO form.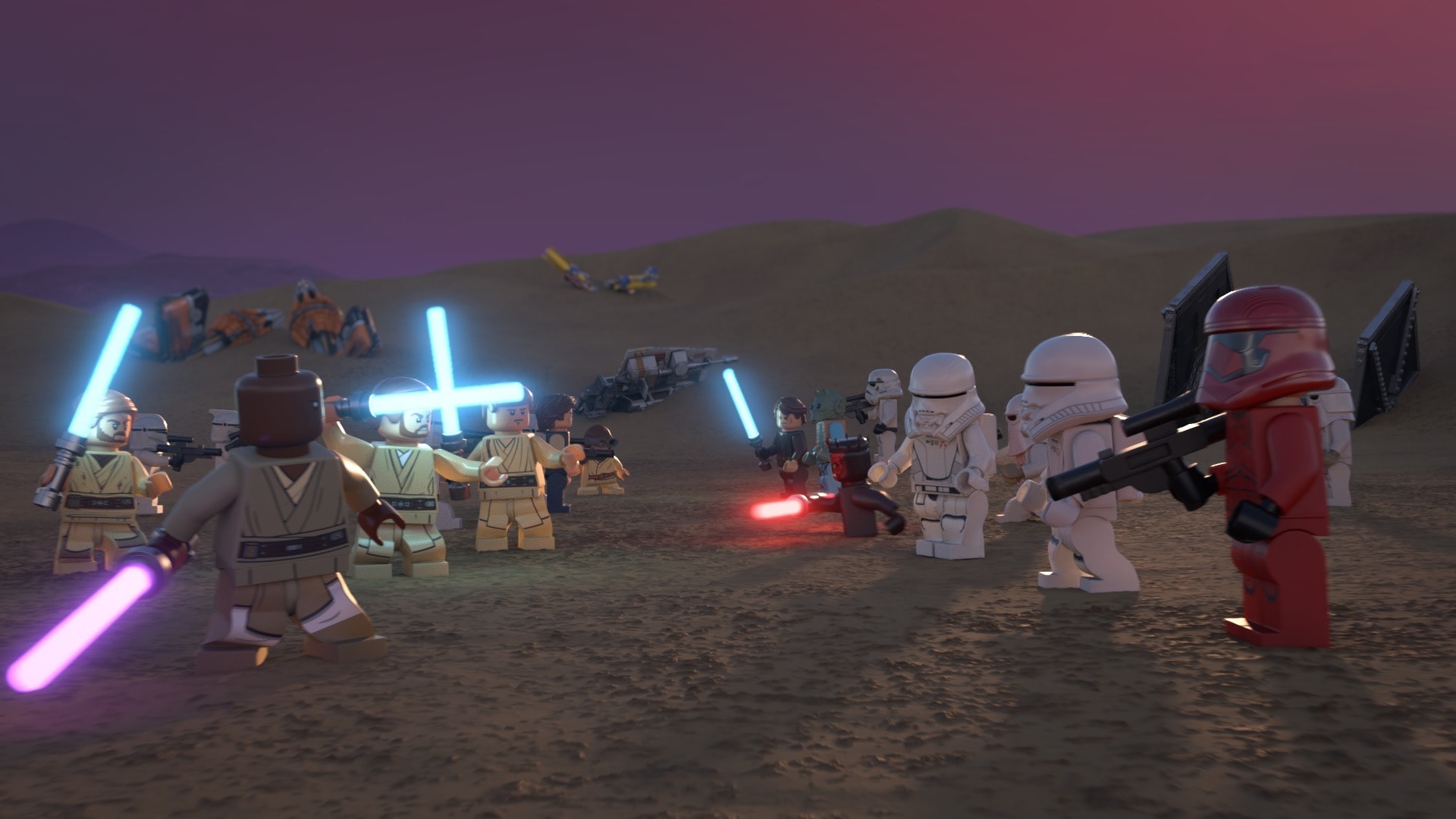 Unlike the 1978 outing that the entire fandom can agree was terrible, this Star Wars Holiday Special is sure to please the family this holiday season. In fact it may just join The Mandalorian in the echelon of things that unite the Star Wars fandom. After all, this show has action, humor, snark, and most importantly reunites some of our favorite characters in a heart-warming way.
LEGO Star Wars Holiday Special begins streaming on Disney+ November 17, 2020.