Jingle Jangle: A Christmas Journey delivers up a diverse, enchanting, and visually stunning Christmas musical. The story is brought to life by a stellar cast, show-stopping musical numbers, action, and elements reminiscent of classic films. That combination makes Jingle Jangle: A Christmas Journey an instant holiday hit.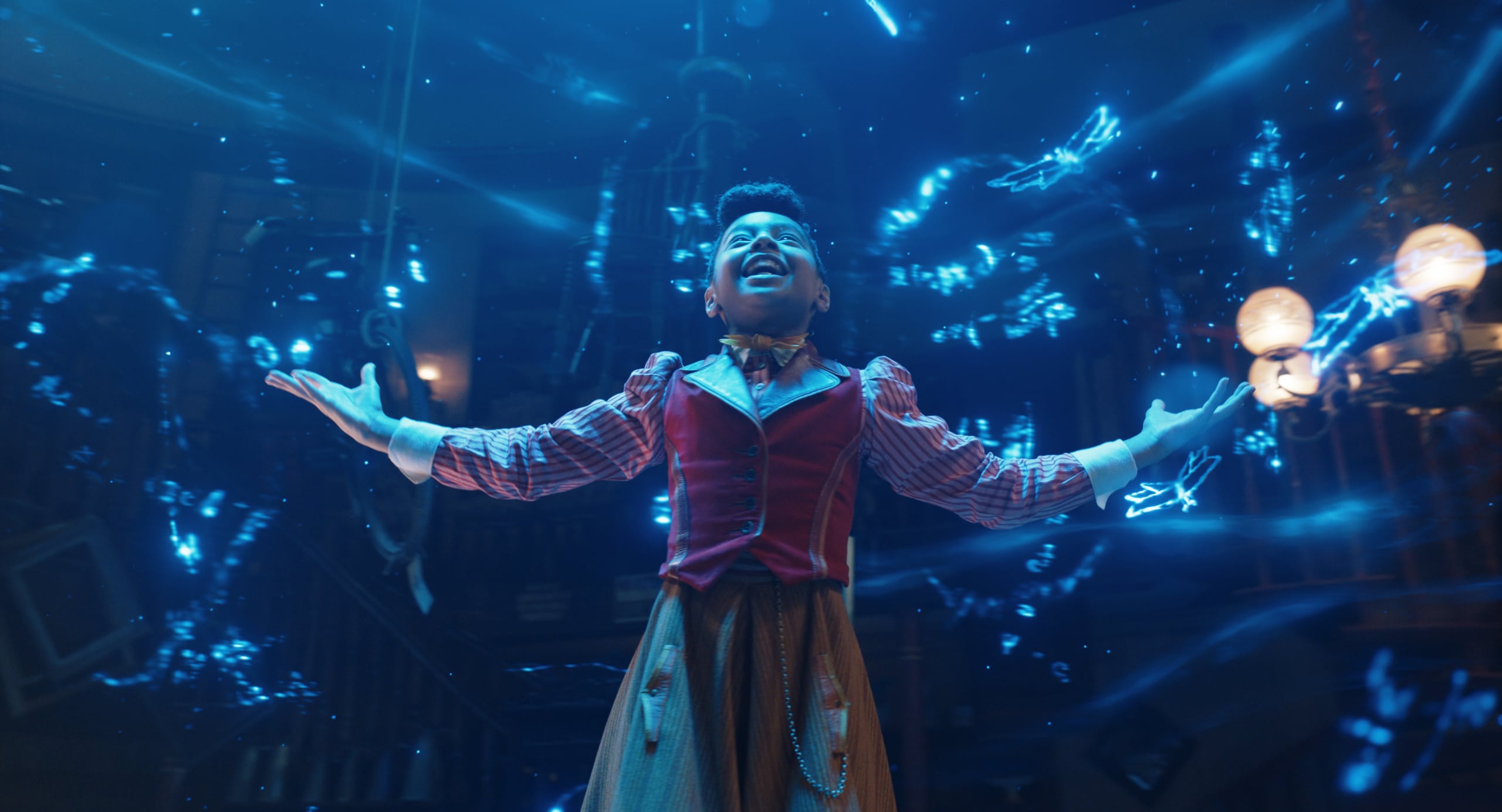 Jingle Jangle Movie Review
In the gloriously vibrant town of Cobbleton, legendary toymaker Jeronicus Jangle's (Forest Whitaker) fanciful inventions burst with whimsy and wonder. But when his trusted apprentice (Keegan-Michael Key) steals his most prized creation, it's up to his equally bright and inventive granddaughter (Madalen Mills) – and a long-forgotten invention – to heal old wounds and reawaken the magic within.
The story begins not in the world Jeronicus but rather in a cozy, familiar setting with a grandmother (Phylicia Rashad) sitting down to tell her grandchildren a Christmas story. One of them asks for "Twas The Night Before Christmas" but seeing that they are of an age, she smiles and with a twinkle in her eye begins to tell them the story of Jeronicus Jangle.
This film is a visual feast. From the very beginning when the storybook comes to life in gorgeous animation to the final moments when dreams take flight, Jingle Jangle succeeds in transporting the audience to this magical place of wonder. David E. Talbert shared that some of his inspiration for this film included classics like Chitty Chitty Bang Bang, Willy Wonka and the Chocolate Factory, and Doctor Dolittle.
Related: Interview with the Cast and Filmmakers of Jingle Jangle: A Christmas Journey
That is all evident in the eye-catching set pieces, mechanical creations, and even in how the cranky yet lovable Jeronicus interacts with others. It also is not hard to find references to classic holiday films sprinkle throughout. Jingle Jangle feels familiar yet new. It is the kind of film you can return to year after year, a new generational holiday favorite.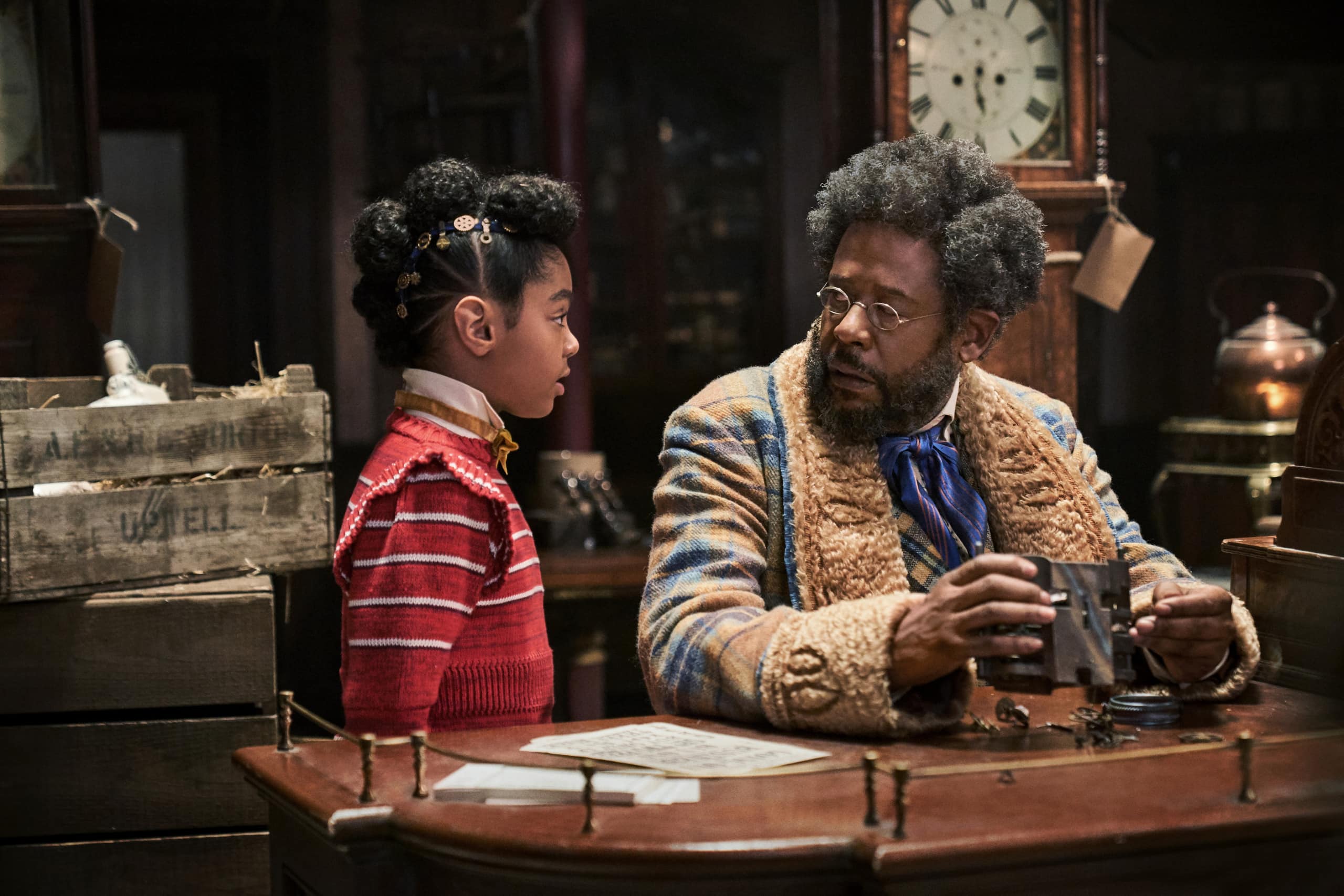 Forrest Whitaker leads this amazing cast as the older Jeronicus. He is grumpy yet likable. It takes the arrival of his granddaughter Journey, someone who is just like a younger Jeronicus before loss and self-imposed isolation turned him into the cranky old man, to bring him slowly out of the darkness of grief.
Both Jeronicus and Journey must learn to accept themselves and unexpectedly that is a lesson they figure out through each other. The evolution of their relationship is moving and grounds this film in the idea that hope and love are the most powerful things of all.
While there is a lot of seriousness to the plot, there is also humor flowing throughout thanks mainly to Ms. Johnston (Lisa Davina Phillip). She is a woman who knows what she wants even if what she wants doesn't want her. That doesn't deter her good spirits or ability to burst into song complete with backup singers.
Gustafson (Keegan-Michael Key) might be the villain but more like in the Bowler Hat guy from Meet The Robinsons kind of way. He is merely the puppet of well, a puppet. Key gives him charm and portrays his vulnerabilities in way that makes the viewers empathize with Magic Man G. The one pulling the strings is the recently come-to-life, dramatic matador toy Don Juan Diego (Ricky Martin). If you too never thought you could see Ricky Martin as a bad guy, you're in good company. But he pulls off and does it with a flair.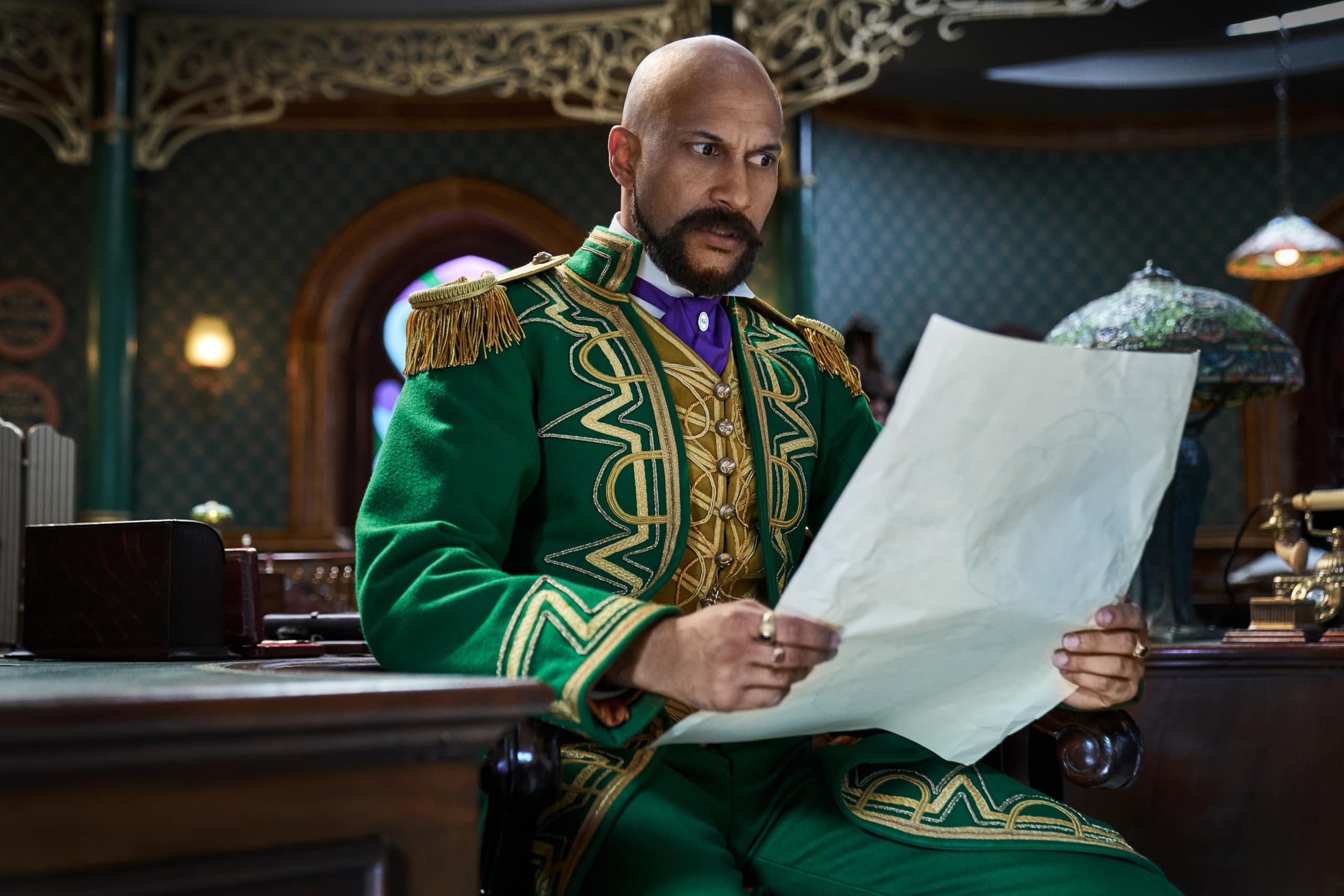 Anika Noni Rose's part may only be brief but it is powerful. Her inimitable voice brings chills and according to Talbert, there is another song of hers waiting to be released after the film comes out.
Talbert originally developed this story for the stage and it shows. The musical set pieces are massive and the camera works makes you feel like you're sitting in a theater with wide shots trying to show as much as possible. It is a passionate musical journey that draws you into a world where dreams take flight, literally.
Jingle Jangle's soundtrack evokes bluesy rock, Motown, and classic ballads which lends to that feeling of familiar yet refreshing. And while this might be a holiday film, these songs, like ones from The Greatest Showman, can be enjoyed year round.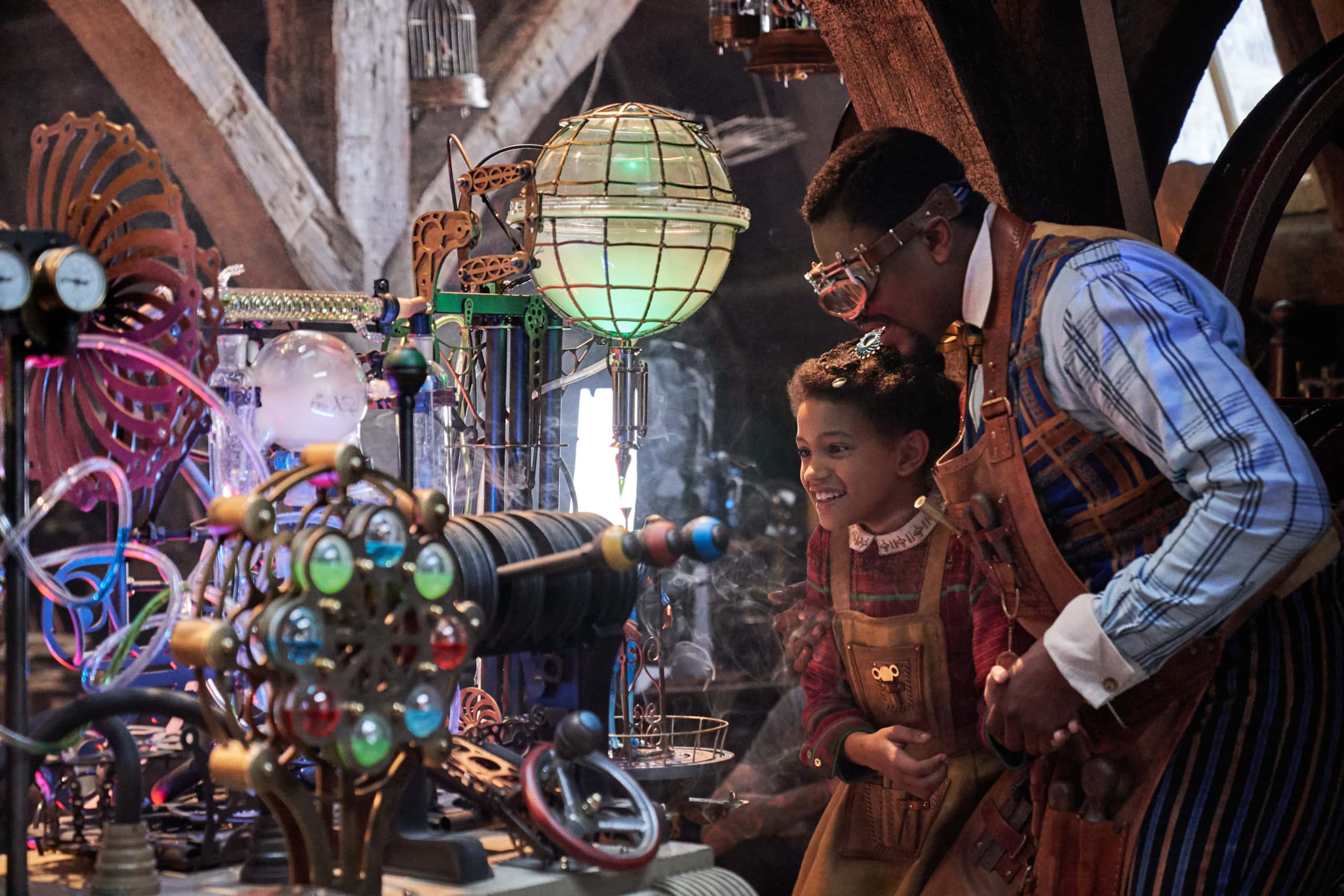 One thing that sets Jingle Jangle apart from other seasonal tales is that it fuses traditional holiday fare with diversity. Classic films are wonderful but they are not representative of different kinds of people and cultures. This film is changing all of that.
While the clothing resembles that of the Victorian Era, it is woven with traditional African colors and patterns. The music is festive and soulful, and the dance numbers show off many forms of dance not just your average stage choreography. For my bi-racial family and countless other families out there, it means a lot to see representation like this on the screen.
Jingle Jangle: A Christmas Journey delivers to audiences a movie full of joy that celebrates creativity, individuality, and forgiveness. This film is exactly what 2020 so desperately needs. It is sure to be an instant holiday classic as well as another hit for the Talberts and Netflix.
Jingle Jangle: A Christmas Journey is available on Netflix November 13, 2020. It is 122 minutes and rated PG for some thematic elements and peril.