The Disney Investor Day panels debuted a lot of new content including trailers for WandaVision, Loki, and Falcon and the Winter Solider. After the Disney+ TV spot that seemed forever ago in the expanse of 2020, it was exciting see Sam and Bucky in action taking on Flag-Smasher and teaming up with Zemo? There is a lot to breakdown in this new Falcon and the Winter Soldier trailer.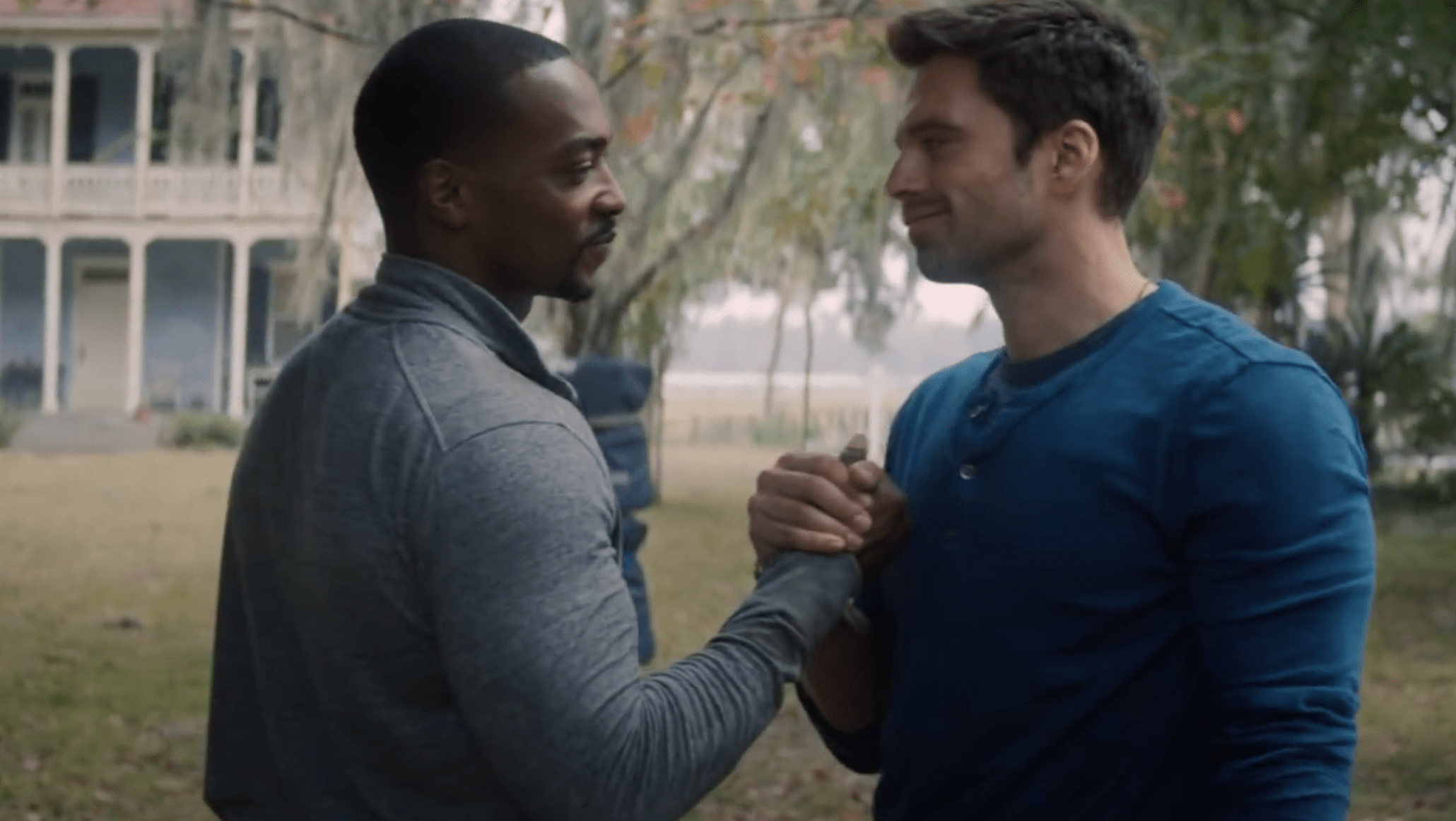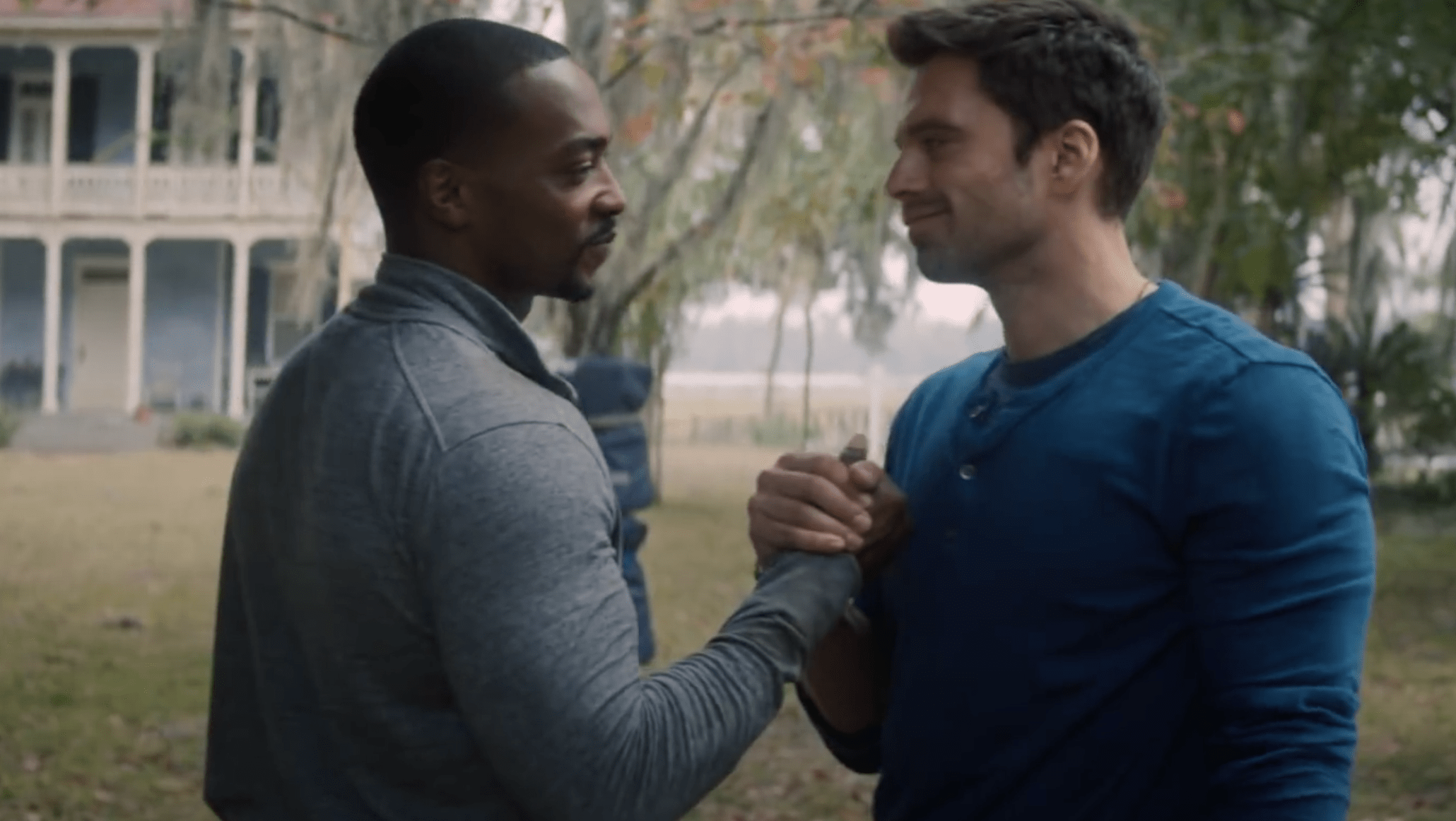 Falcon And The Winter Soldier Trailer Breakdown
Unlike WandaVision and Loki, this Marvel show is more down to Earth. The likelihood of any multiverse happenings or even magic is slim to none. Sam and Bucky are fighting against human villains, racial discrimination, and possibly even the government itself.
Captain America's Shield In The Smithsonian
The Falcon and The Winter Soldier trailer opens with a look into the updated Captain America exhibit at the Smithsonian. A new addition that is sure to catch everyone's eye is Cap's shield. The world believes Steve Rogers is dead, sacrificing himself one last time to save the world against Thanos. Seeing that Sam could not tell the truth of Steve's ending, it makes sense the government would take back the shield since they do not support Sam as the new Cap.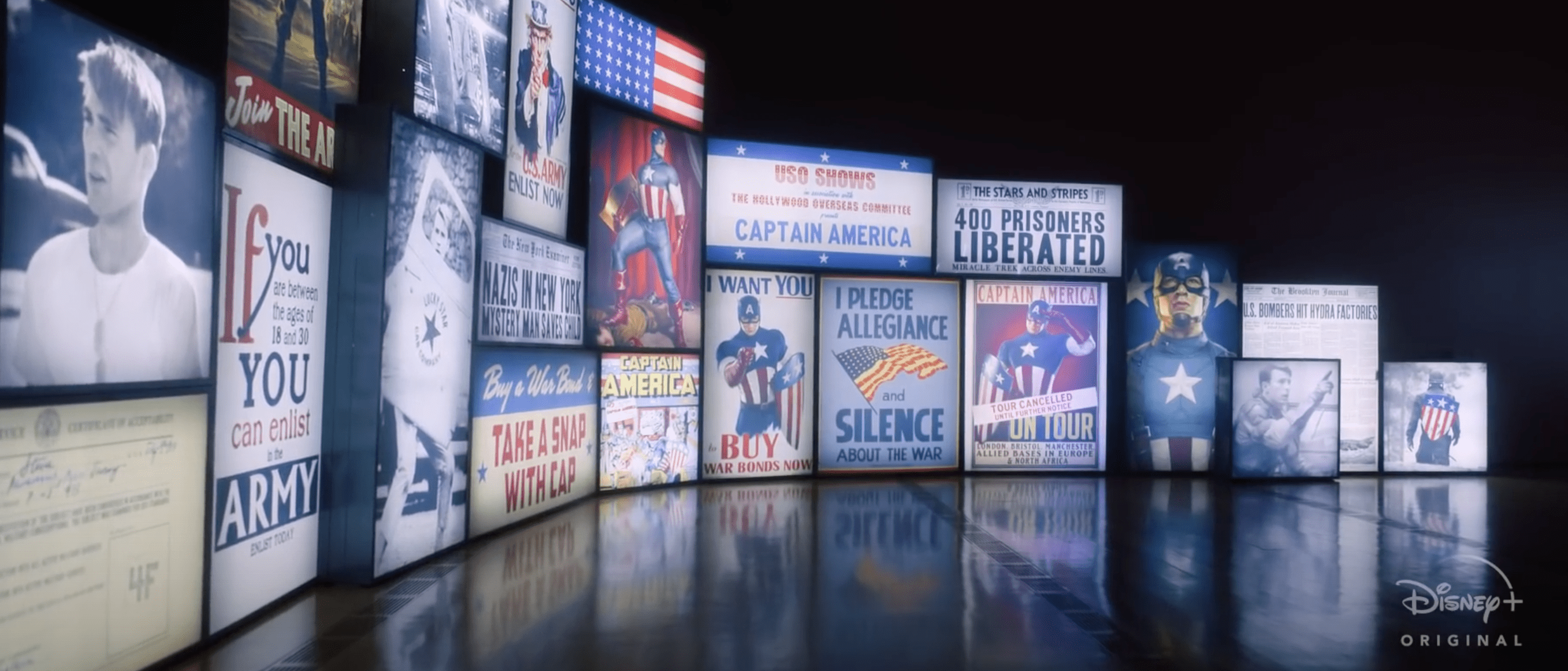 "The Legacy Of That Shield Is Complicated."
Almost as soon as the shield is shown and Sam's reflection in glass, a VoiceOver starts where Sam tells Bucky "the legacy of that shield is complicated." Knowing the government rejects the idea of Sam as Captain America could be what he is alluding too. There have also been reports that the series will addd Isaiah Bradley, the first black Captain America, to the cast. He is from the 2003 comic miniseries Truth: Red, White, and Black. Inspired by the Tuskegee Experiments, the idea is that the US Government conducted secret super-soldier experiments on Black soldiers during World War II. That would certainly make the legacy complicated.
Related: Loki Trailer Breakdown | Black Widow, TVA, DB Cooper, and more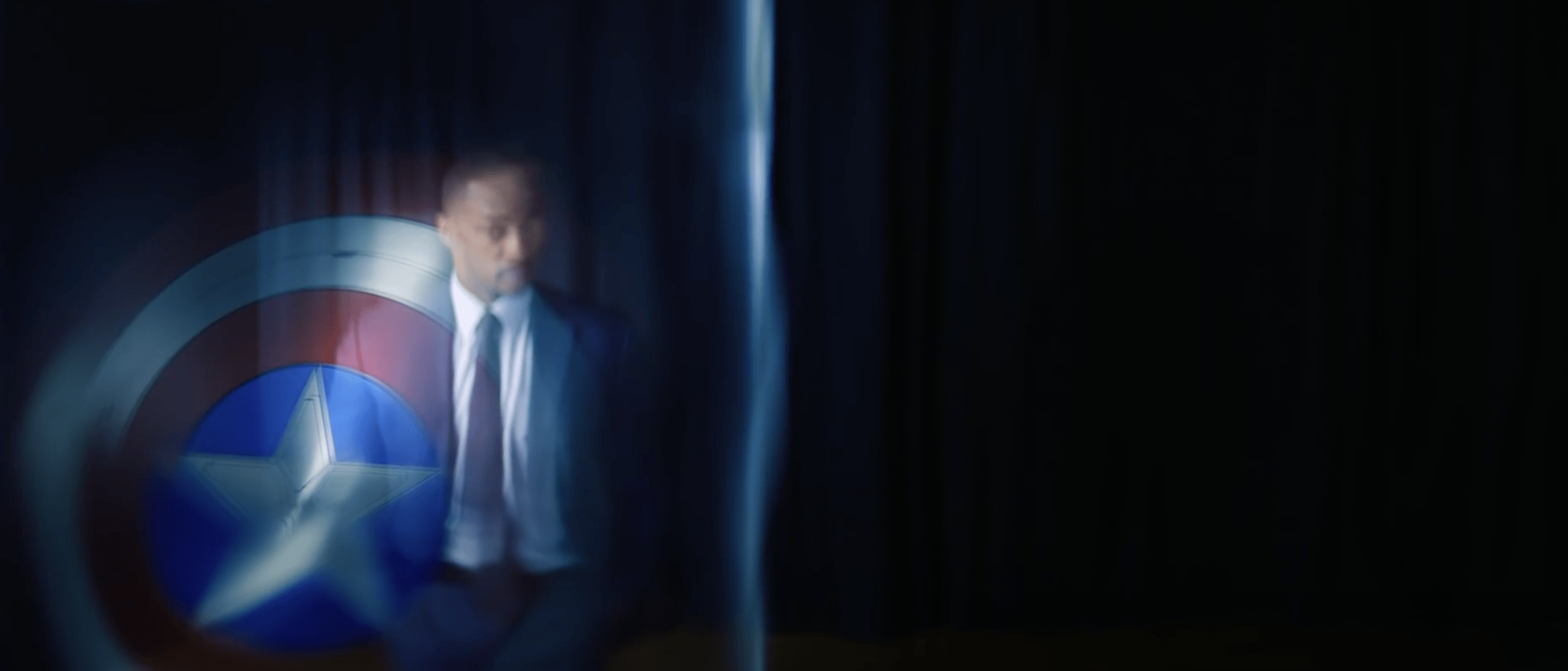 Mysterious Unmarked Convoy
In several shots throughout the trailer a convoy of unmarked vehicles are shown. Knowing the history of convoys in the MCU, it is either going to be attacked by the bad guys or they are the bad guys and Sam and Bucky will take them out.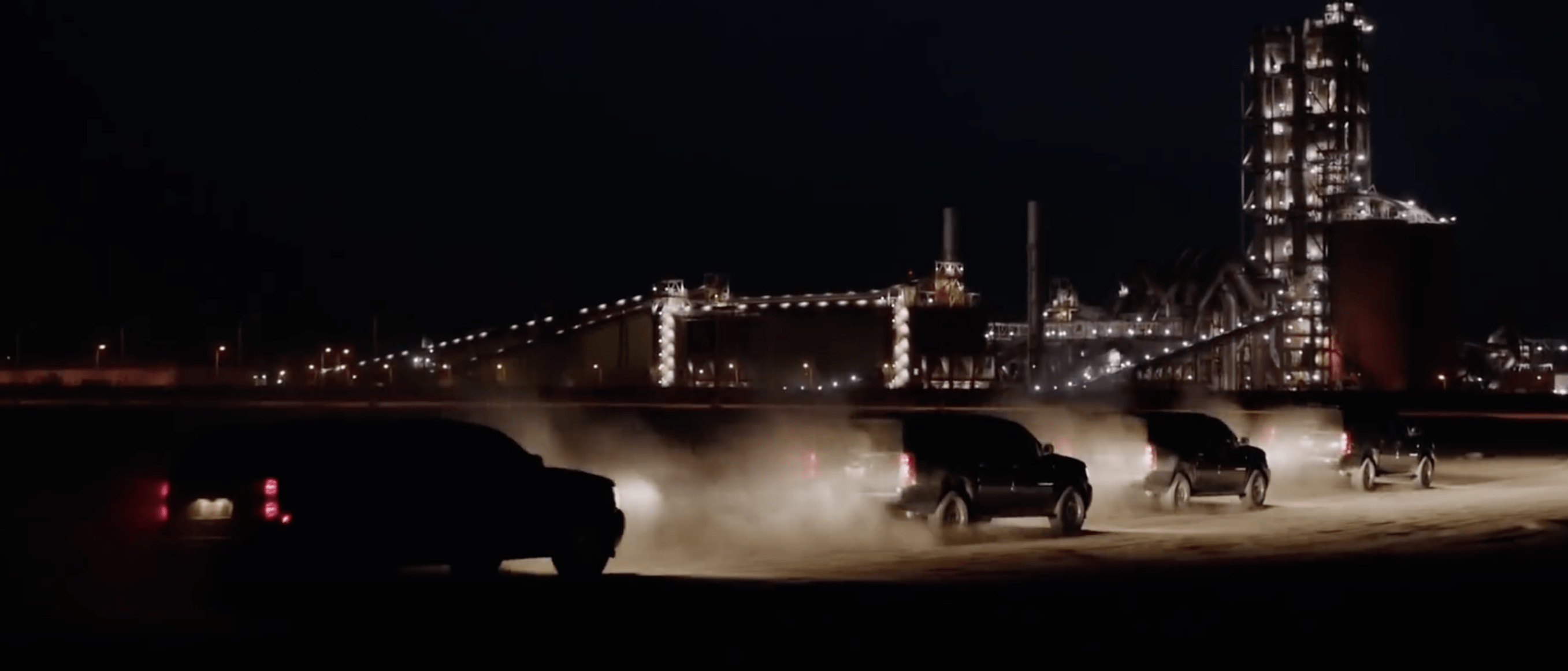 Madripoor
Madripoor is a fictional town that was originally introduced in the X-Men comics. It is a single city divided into two areas, Hightown and Lowtown. Both are bad news. Hightown is a haven for criminal organizations and terrorists, while Lowtown is home to the poor and drug addicts.
Later on in the trailer the design of the trawler Sam and Bucky are traveling on matches that of the Madripoor ships in the X-Men comics.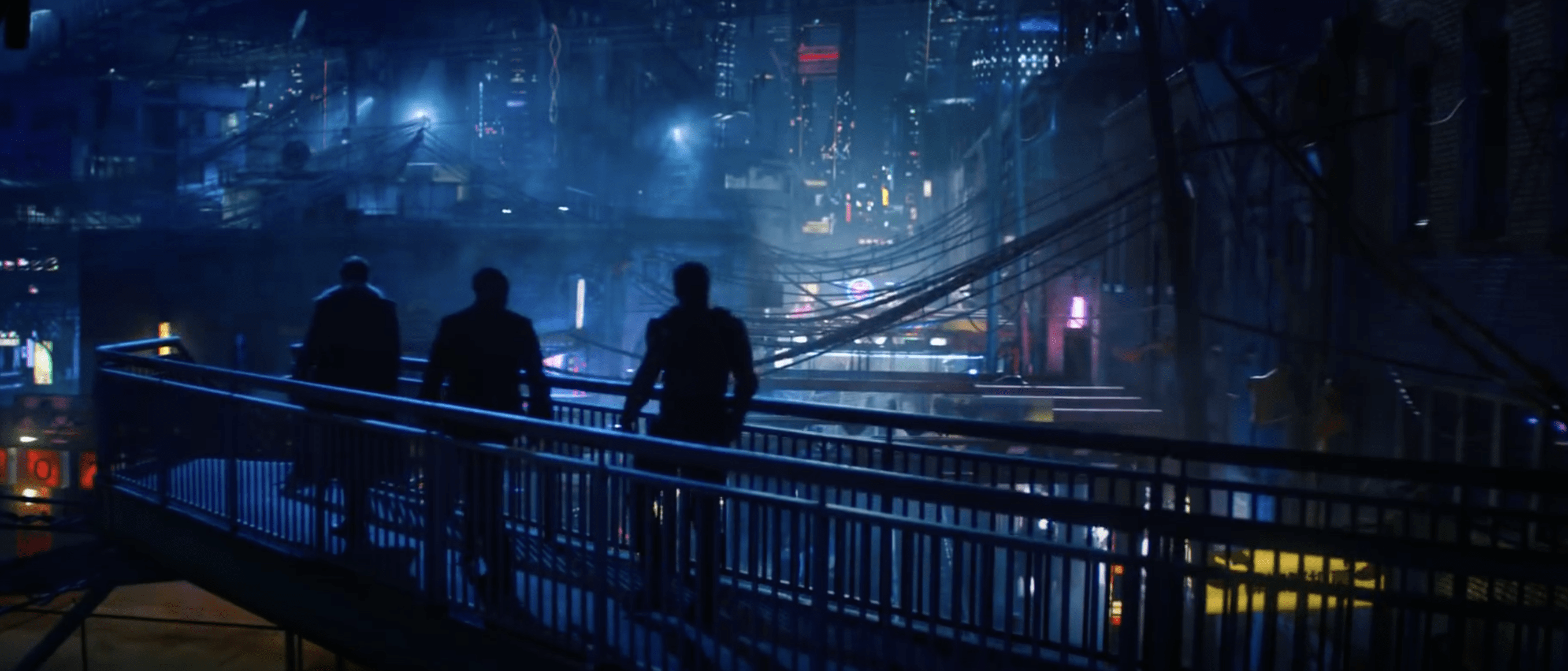 German Police
The Falcon and the Winter Soldier trailer proves this show is going to be a globe trotting one. In this scene German police are reacting to a crisis. Their shields says "Justiz" informing us they are in Germany. In Captain America Civil War the Sokovia Accords were signed in Germany.
Terrorist Attack
A terrorist attack is likely what Sam and Bucky will be investigating throughout the series and what brings them to various locales around the globe as they hunt Flag-Smasher and his minions.
Related: WandaVision Trailer 2 Breakdown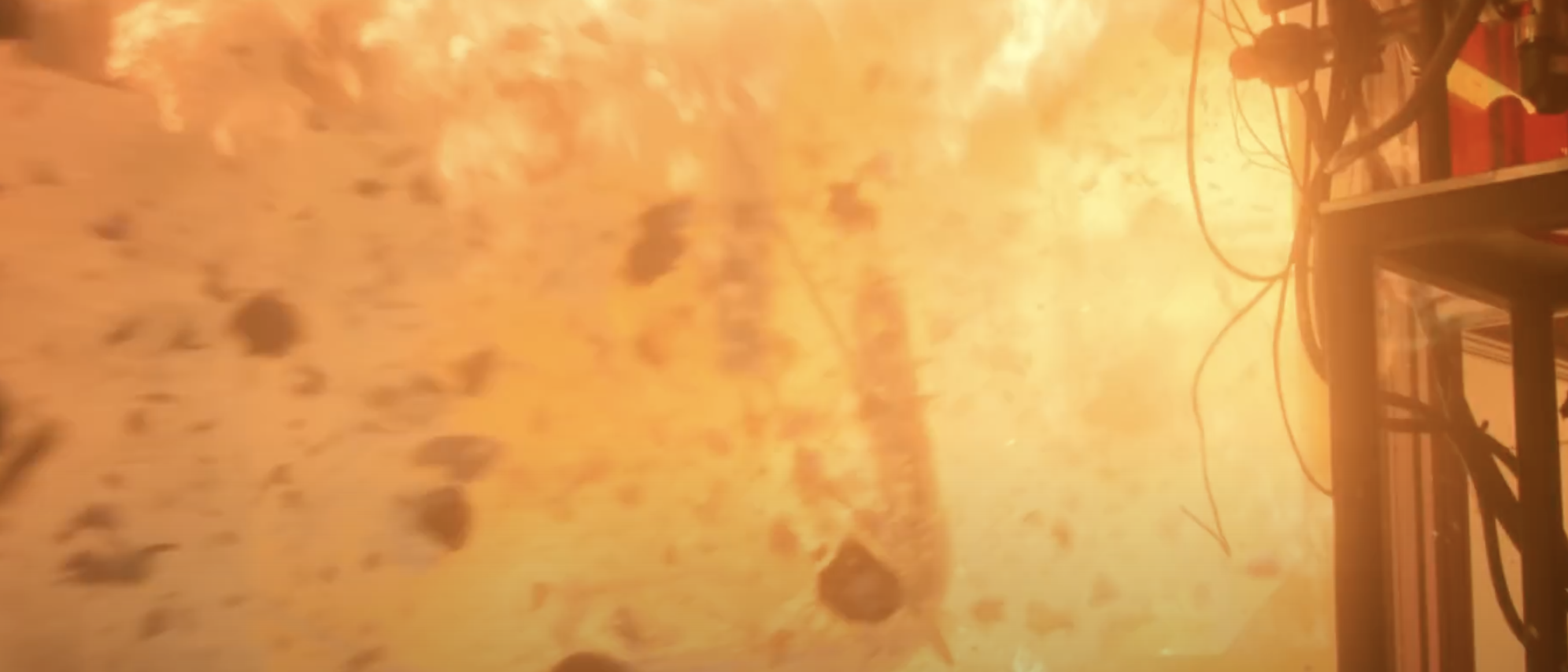 Flag-Smasher
Flag-Smasher is the name used by two different comic book villains. He is a wealthy ex-diplomat turned terrorist who symbolizes anti-patriotism. Flag-Smasher is typically a Captain America foe who loathes everything Steve Rogers. It makes sense Flag-Smasher would be out to attack Steve's legacy and that it would draw Sam and Bucky into the fight. In the comics, Flag-Smasher uses his wealth and influence to acquire a vast amount of advanced weaponry, which would be perfect for attacks all over the world.
In this trailer it appears as if Erin Kellyman of Solo is playing Flag-Smasher.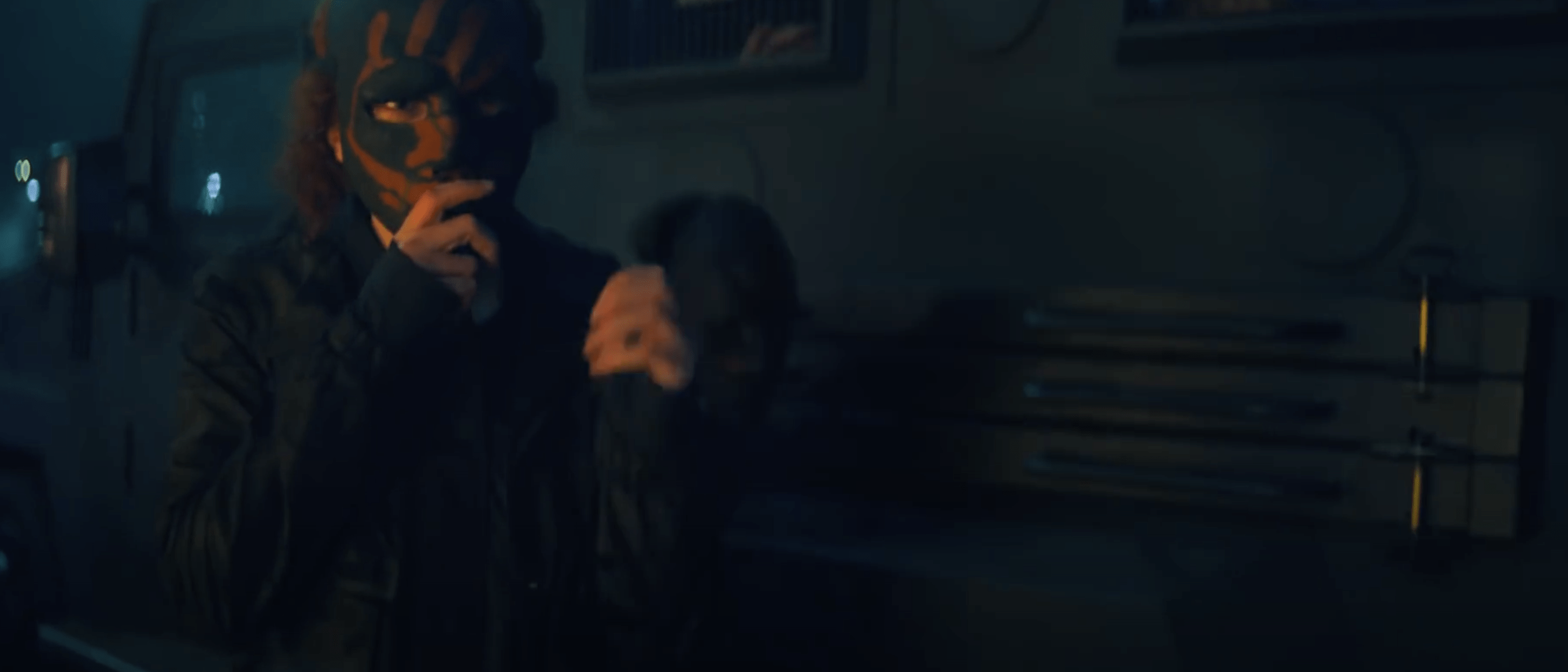 Tony Stark
In a callback to Iron Man 2 where Tony Stark kept his Iron Man suit in a briefcase, the trailer reveals Sam is using on for his wing suit. We haven't seen this used before to store Falcon's wings and since Pepper knows the truth of Captain America's fate, Stark Industries is likely funding the work of Falcon and Bucky Barnes.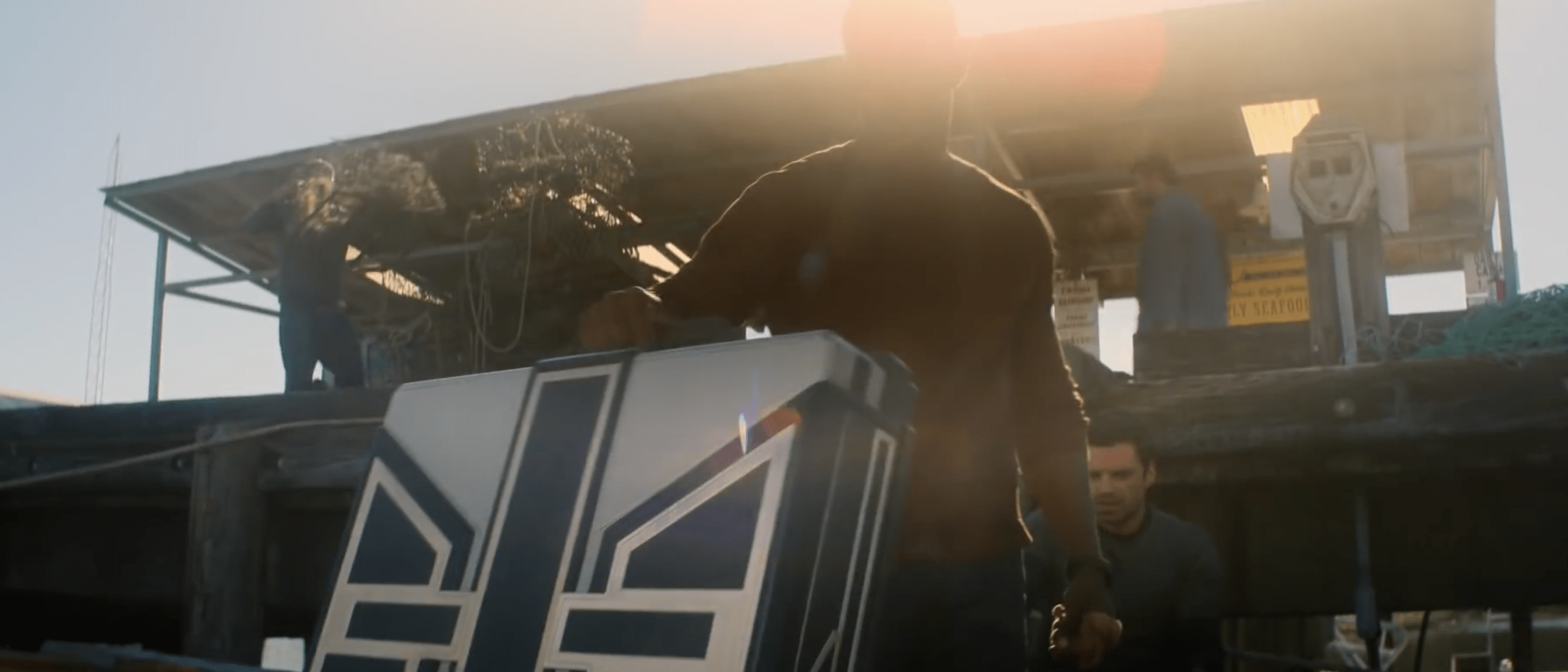 "People Need Something To Get Behind"
Bucky shares this thought with Sam. After all Bucky has lived through, including World War II and Avengers Endgame, he understands more than most what people need when something as catastrophic as recent events occur. Sam has been through war too but is obviously feeling a little discouraged, not surprising considering the world doesn't see him as Captain America. Bucky is there though to life him up and remind him why Steve chose Sam in the first place.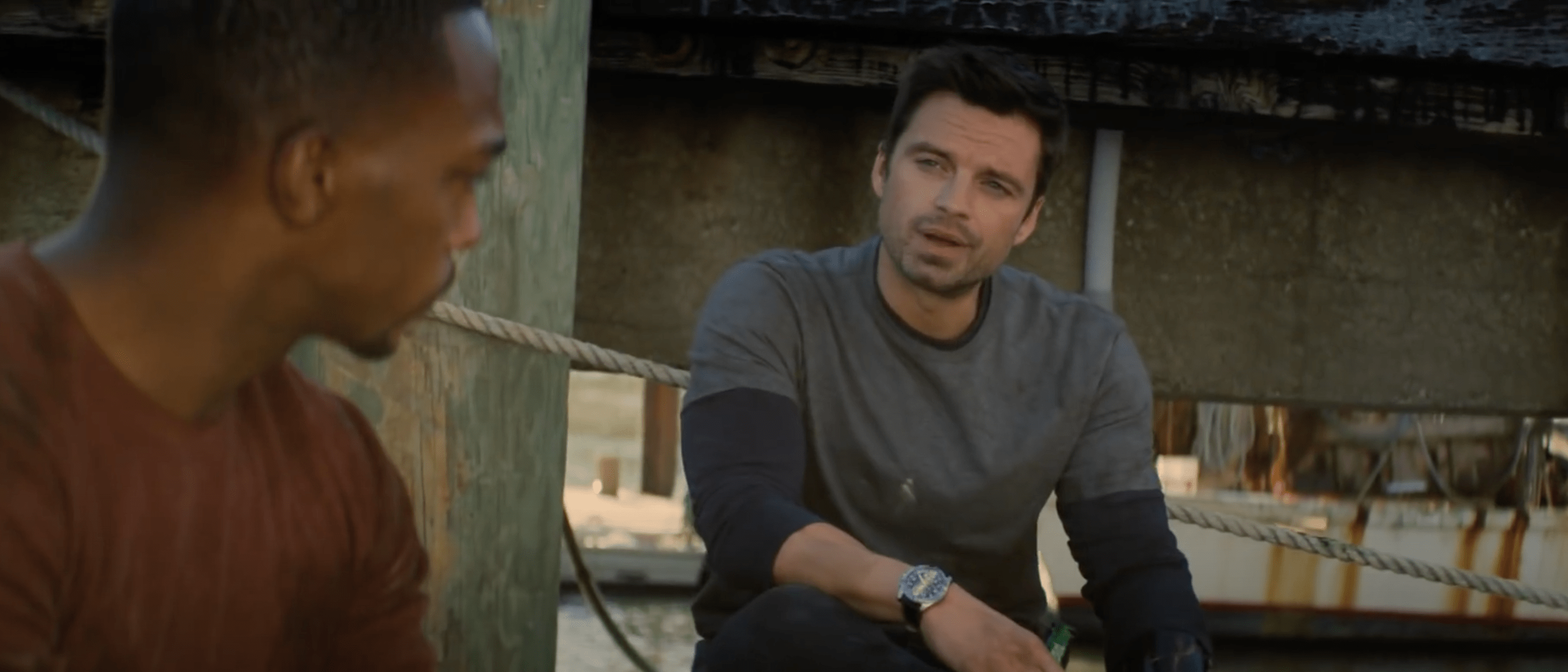 Falcon's New Suit
The Falcon and The Winter Soldier trailer shows off the first look at Sam Wilson's new suit. Likely created by Stark Industries, the fact that Sam had a new suit made shows again that he believes the world will never see him as Captain America. Although it looks fierce and has great movability, we hope to see him donning the Stars and Stripes by the end.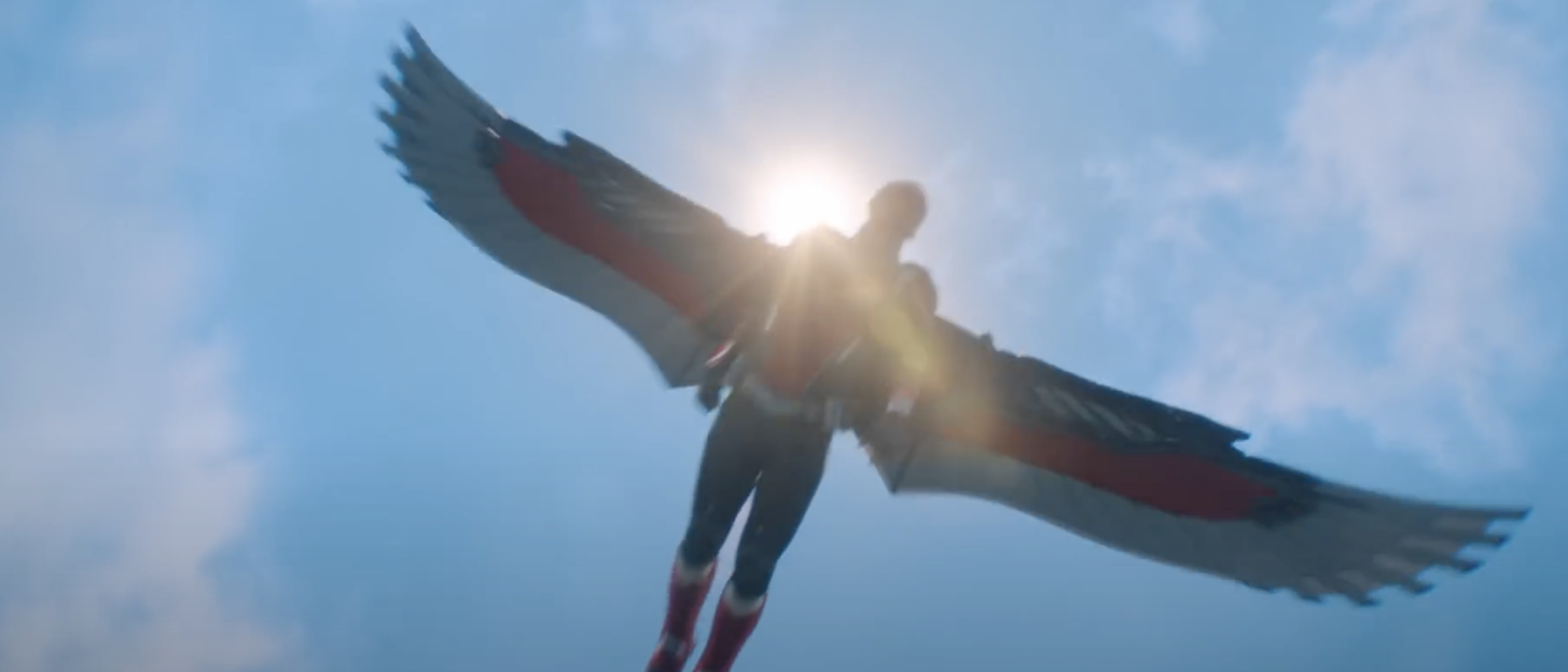 Zemo's Family
Zemo's return had already been promised. The fact that he is out of that max security prison is a little surprising but will most assuredly be easily explained in the show. With set photos suggesting that falcon and Winter Soldier are teaming up with Zemo against Flag-Smasher, his freedom may have been the price for his aid.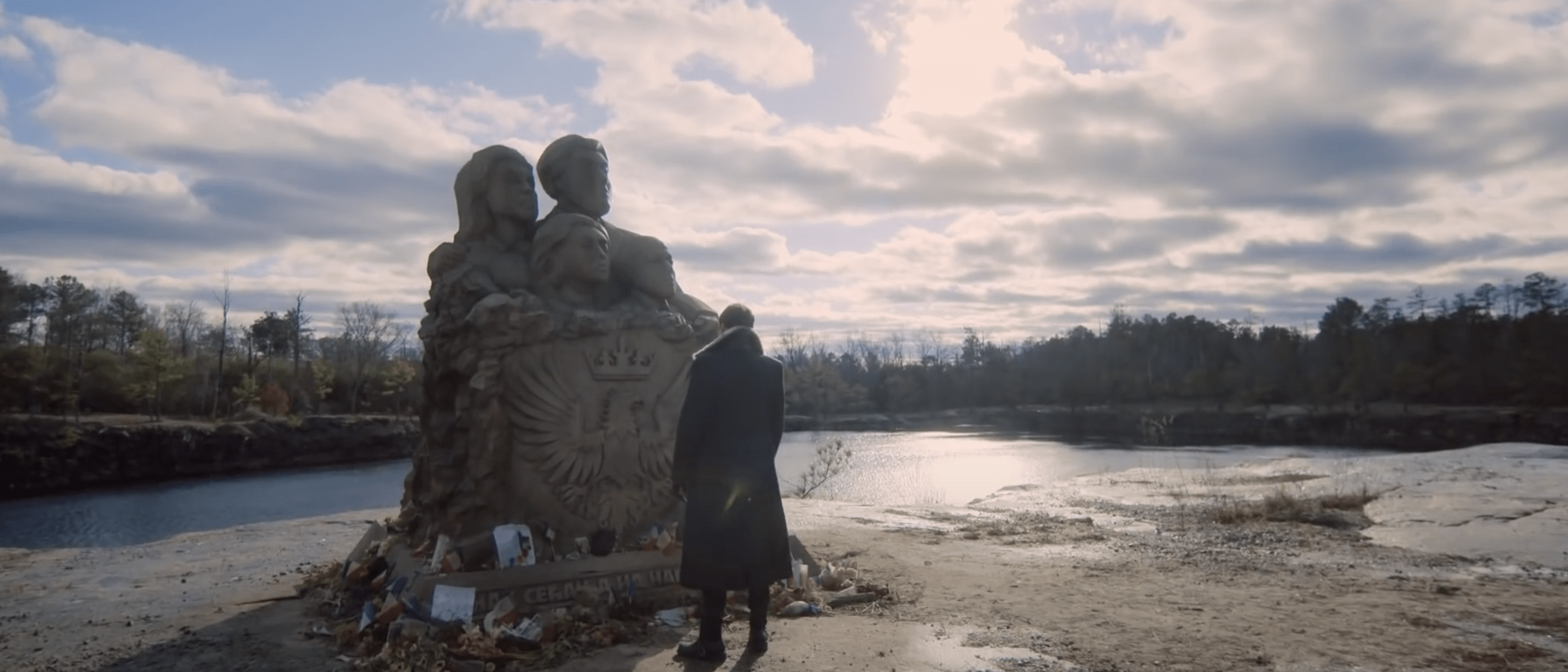 Another Villain In Madripoor
After previous footage of US Agent is shown, Bucky and Sam are shown standing back to back in a defensive stance inside of a Madripoor club. Mishi Ishikawa has been cast in a mystery role for the series and she would be the perfect fit for a Madripoorian crime lord called Tyger Tiger.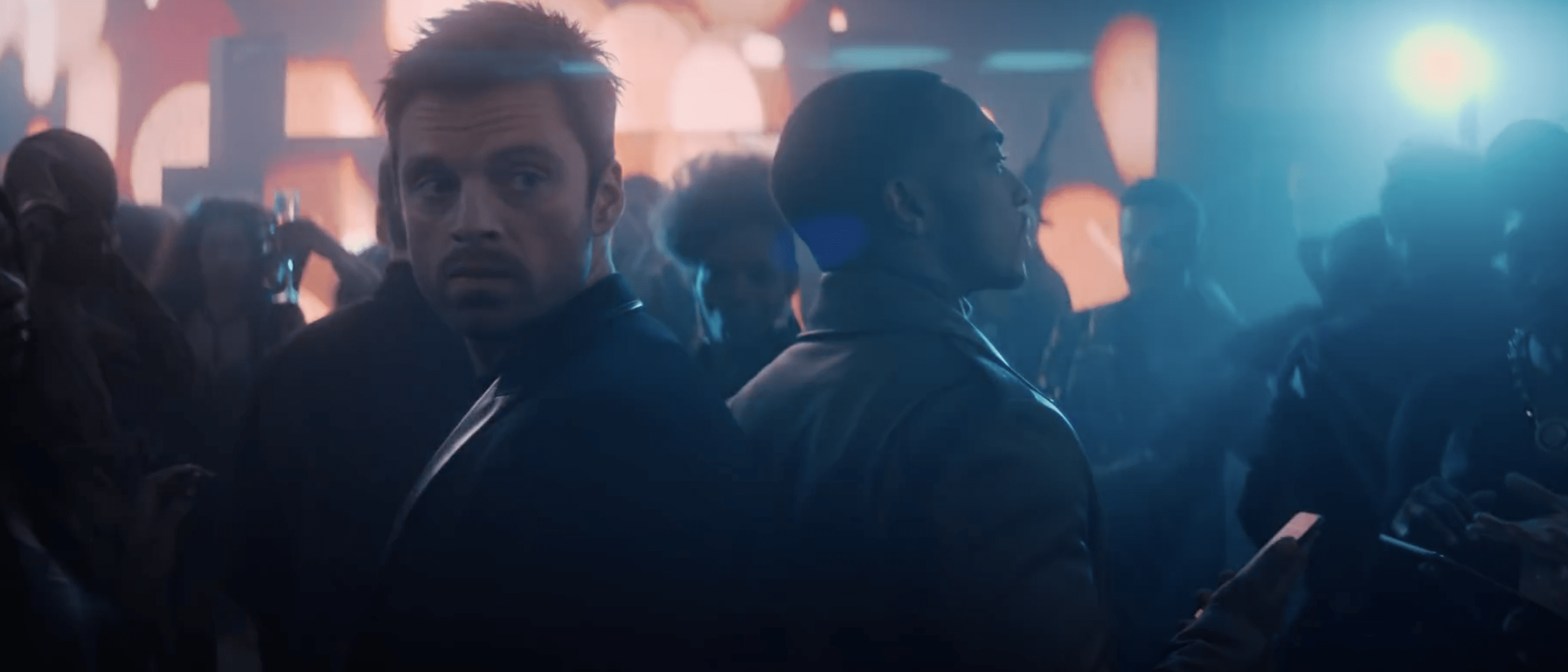 Bucky On His Motorcycle
In a callback to one of the coolest scenes involving a motorcycle, the Winter Soldier is seen riding through the streets either in pursuit or being pursued. Unless the bad guys have seen street cam footage of his bike riding skills they have no idea what they are up against.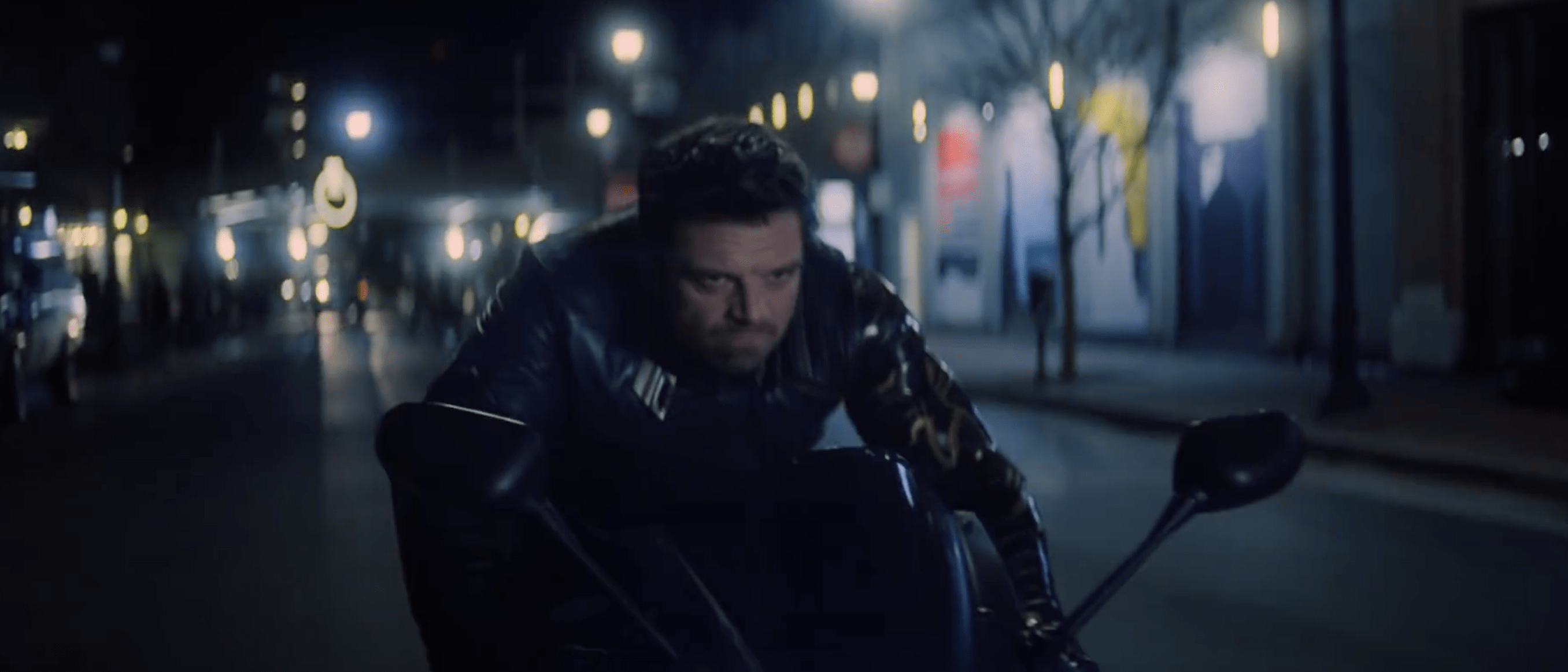 US Agent Is A Bad Guy
Not a shocker for comic fans, the Falcon & Winter Soldier trailer confirmed it. In a blink and you miss it moment, Falcon is on top of a moving train taking on Flag-Smasher, but that's not the only bad guy up there. US Agent is also on top of the train, carrying what looks to be Cap's shield or an imitation of it. In the comics, US Agent became a hero but coordinating an attack that he then foiled.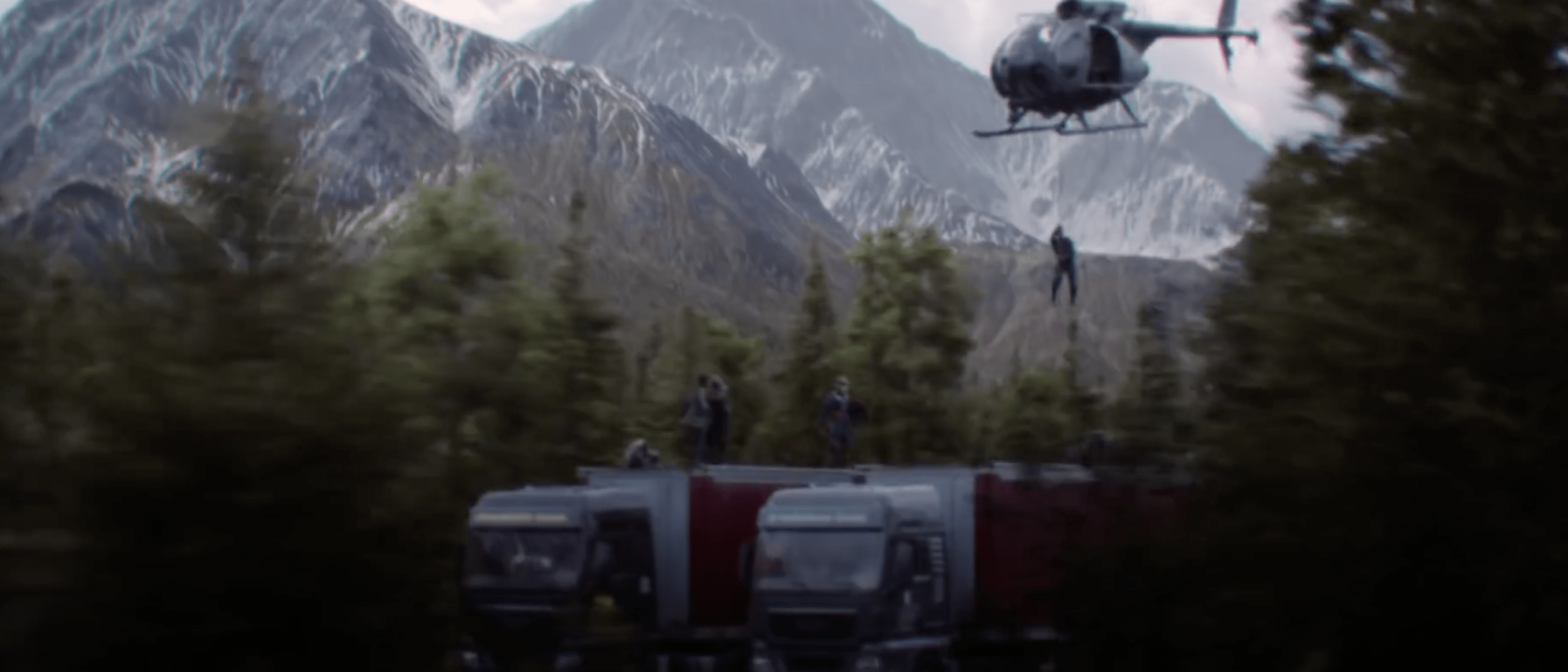 Winter Soldier Knife Flip
In Captain America The Winter Soldier we quickly learned that Bucky Barnes is not only an expert marksman but one of the most skilled fighters in the MCU world. This knife flip, calling back to his fight with Steve in that film, once again shows he hasn't lost any of those skills that made him deadly before.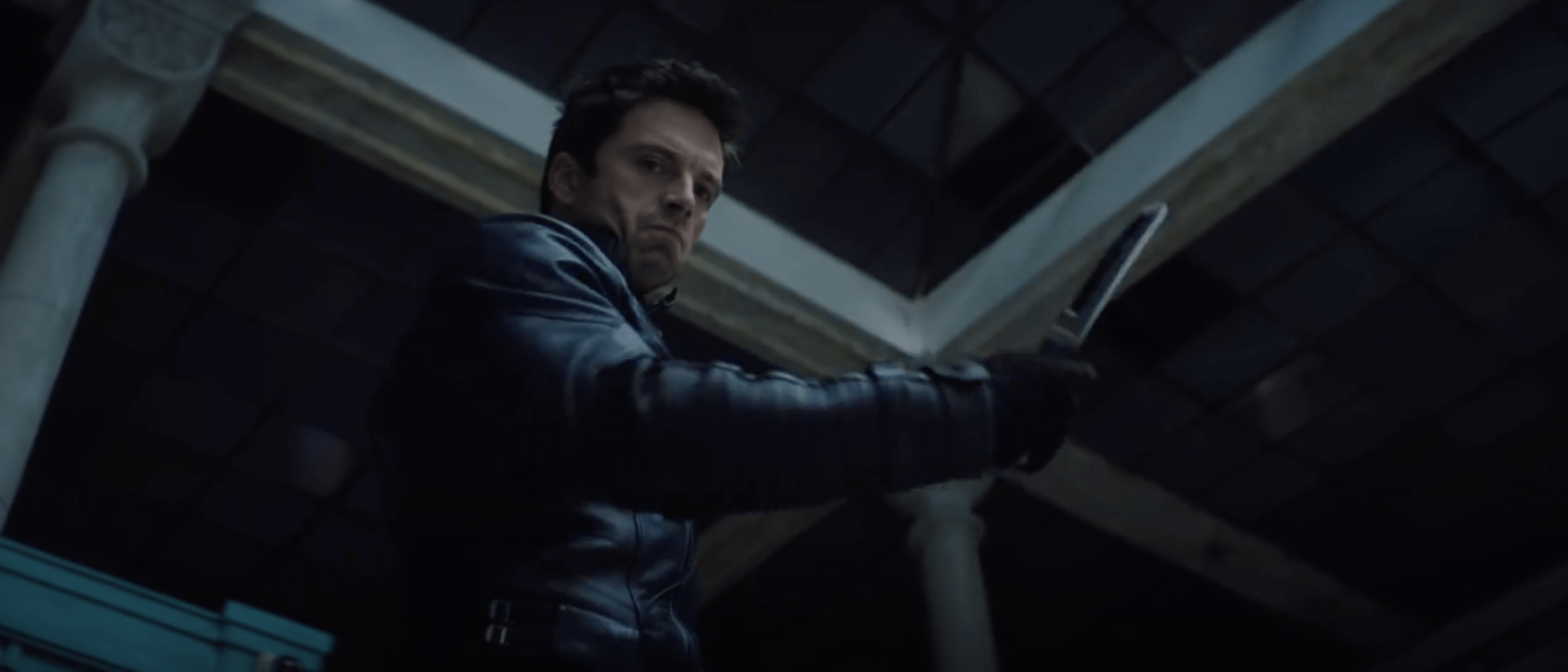 Sam Jumps Out Of The Airplane Like Captain America
True Sam Wilson can fly but the moment leading up to his jump is similar to the one in Captain America The Winter Soldier when Steve jumps out of the plane much to the annoyance of those around him. Bucky seems equally exacerbated that Sam has "no plan" and just decides to jump out.
Bucky is also wearing a suit that is a callback to his pre-Winter Soldier, Bucky Barnes day which is also seen in Avengers Infinity War.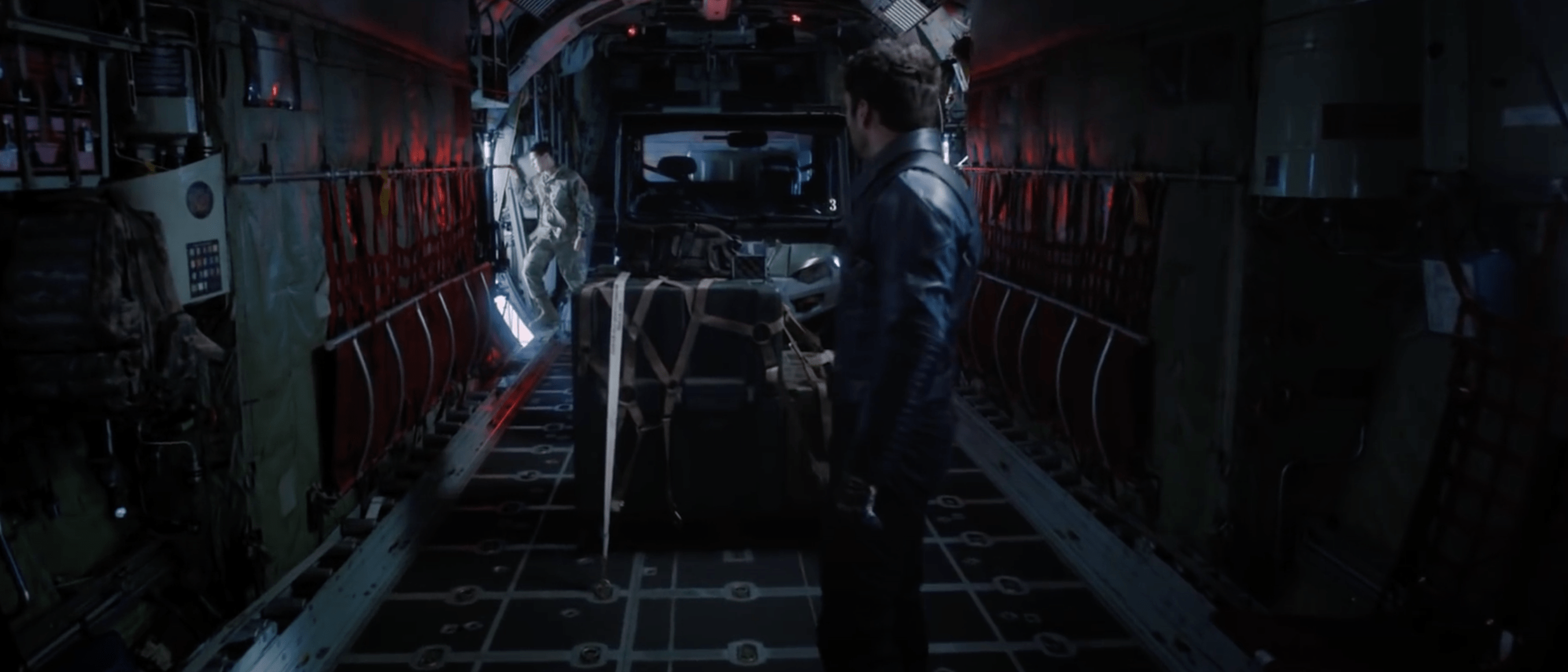 Sam's Aerial Combat
Sam still has the moves and viewers are treated to an extended look at his new suit in action in the air against presumably Flag-Smasher.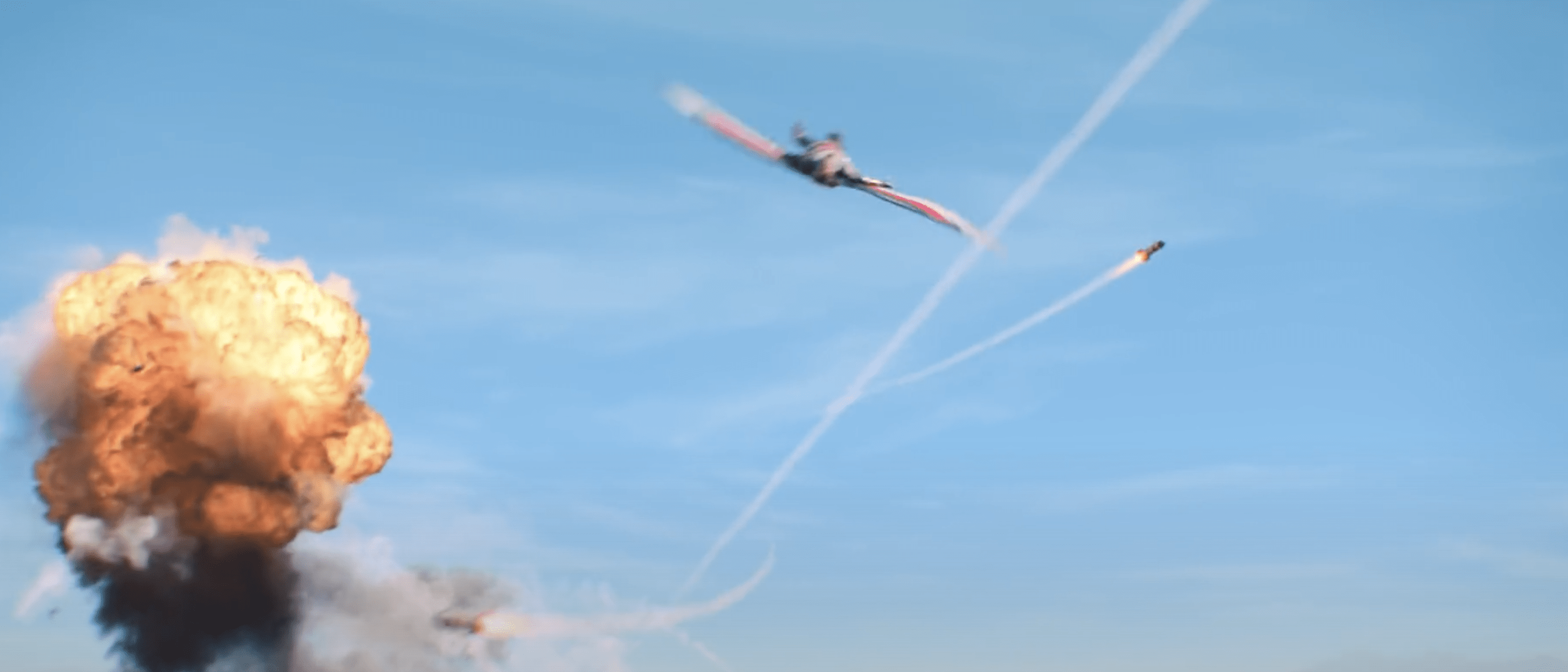 Falcon and Winter Solider Banter
The "I hate you" but okay I like working with you relationship between these two is still going strong. Despite the heavier tone of this show expect to see that classic Marvel humor weaved throughout.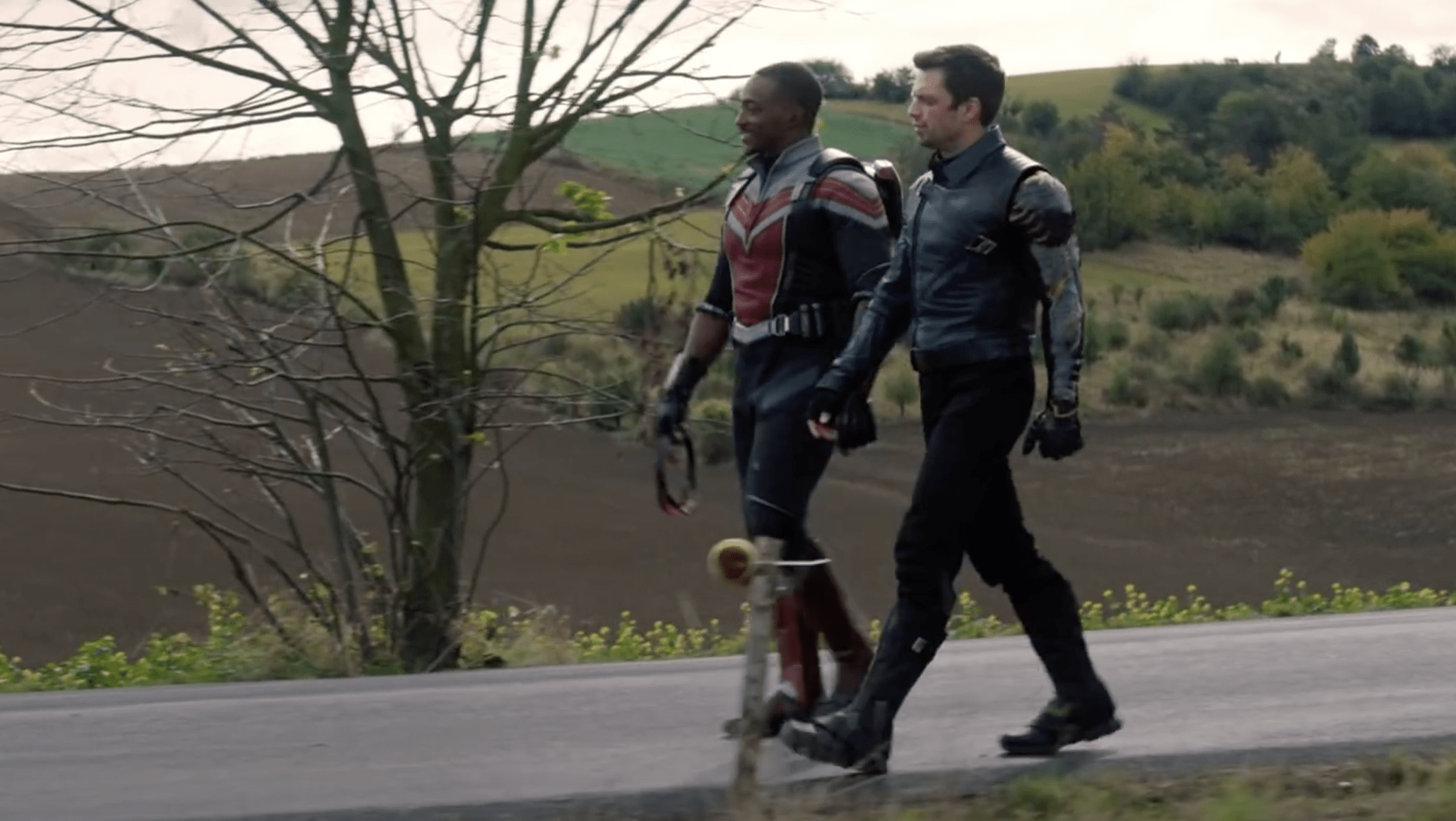 Falcon and The Winter Soldier will stream on Disney Plus beginning March 2021