The Night 2020 is a genre satisfying, intense psychological thriller that will leave audiences with chills and a choice on whether to own up to their own secrets or let them fester into something truly terrifying.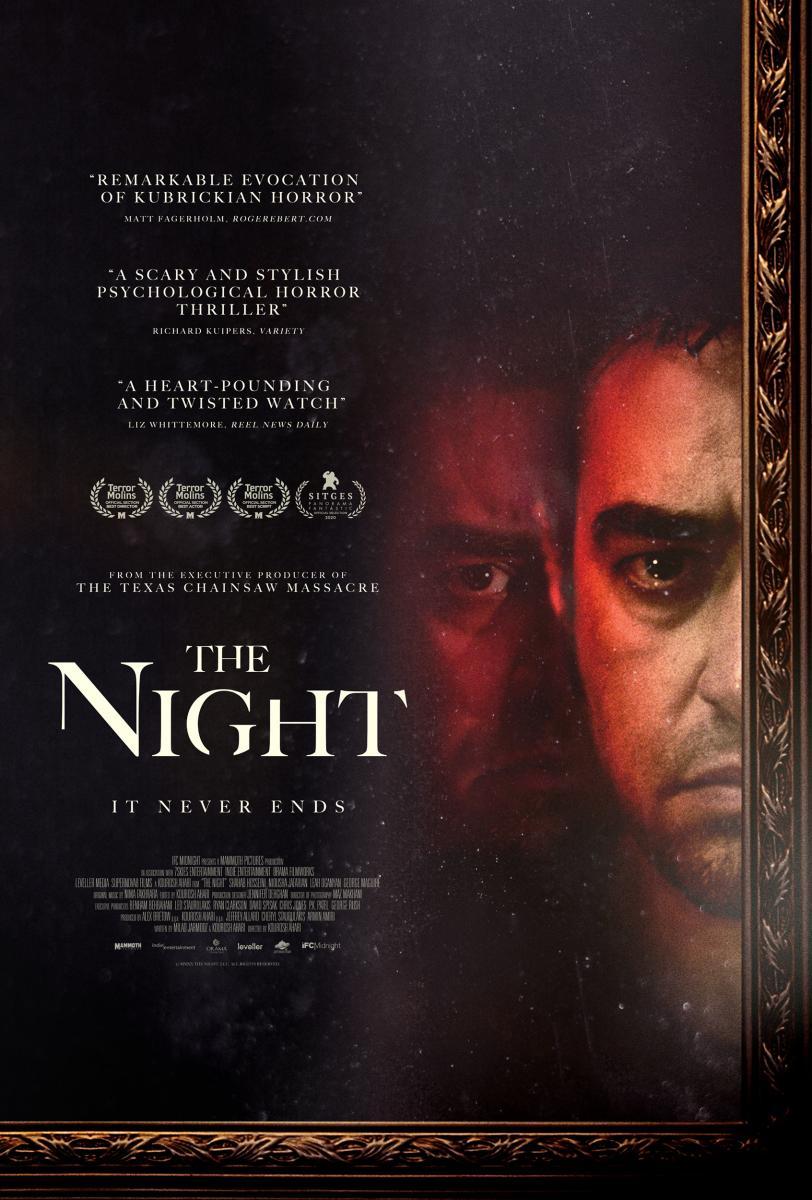 The Night Film Review
From the very beginning of The Night, the feeling that something is off is ever present. In an instant though, everything appears normal. Married couple Babak (Shahab Hosseini) and Neda (Niousha Noor), along with their baby are enjoying a night out with friends. Late in the evening they decide to head home despite their friends insisting that they stay. But after their GPS continues to send them in circles they end up taking shelter in the beautiful yet haunting Hotel Normandie.
Throughout a seemingly endless night, mysterious disturbances ruin any chances of rest. Babak and Neda soon realize they're locked-in with a malevolent force that hungers for the dark secrets they've kept from one another. And those secrets will come to light whether they want them to or not. How they confront them will make the difference between leaving Hotel Normandie in peace or in pieces.
When a horror film takes place inside a hotel it is inevitable that there will be comparisons to The Shining. However, rarely does a film even get close to touching the greatness of Stanley Kubrick's masterpiece. Director and writer Kourosh Ahari manages to evoke the essence of The Shining without copying it, delivering a truly memorable film.
Shahab Hosseini shines as the husband who becomes increasingly unhinged throughout the story. Hosseini starts out just annoyed by his wife and circumstances but as the mysterious events unfold he descends completely into a man desperate to hold on to his falsehoods no matter the cost. Niousha Noor plays his contrast, a woman who is trying to keep her family together despite the trials they have encountered before the events of the film and those that occur during it. The tension between the two grows throughout The Night until the final act that will have audiences on the edge of their seats.
Everything about the set pieces and the lighting techniques lends itself to the overall disquieting atmosphere. A bizarre painting Babak examines in the lobby, the grandiose yet haunted feeling of the hotel itself, even the other characters encountered are not "right." Everything seems to scream get out but Babak refuses to listen and we are all forced to live through whatever terrors the night has to offer.
Ahari blends the story of a troubled marriage seamlessly with classic horror scares and deep dives into the darkest of psyches. His direction keeps the focus on the main characters while audiences are left to wonder what is happening just out of sight. He expertly uses those angles, along with sounds and music to create an unnerving feeling that anything could happen at any moment.
While it does feature classic horror movie tropes- a black cat, a creepy child, etc, The Night doesn't lean on them to provide its thrills. This feature debut of Ahari's is sure to satisfy even the pickiest of genre fans, while its depth of story and commentary on humanity will speak to general audiences.
The Night takes audiences on an intense, emotional journey with an extremely satisfying and haunting end. And that ending forces everyone to take a long, hard, honest look deep within. Can you look at your soul without being disgusted? Or are you more like Dorian Gray hiding from a picture marked with the ugliness of one bad decision after another? Whatever the answer is, The Night stands as a reminder that the truth shall set you free.
The Night is in theaters and on demand January 29, 2021. It is 105 minutes long.