This week on WandaVision we finally get to see what has been going on outside the bubble. From a traumatic wakeup to a painful encounter with Wanda, a lot went on in just a short period of time. Let's do a breakdown of We Interrupt This Program and look at the WandaVision episode 4 Easter eggs.
Spoilers ahead if you haven't watched WandaVision episode 4.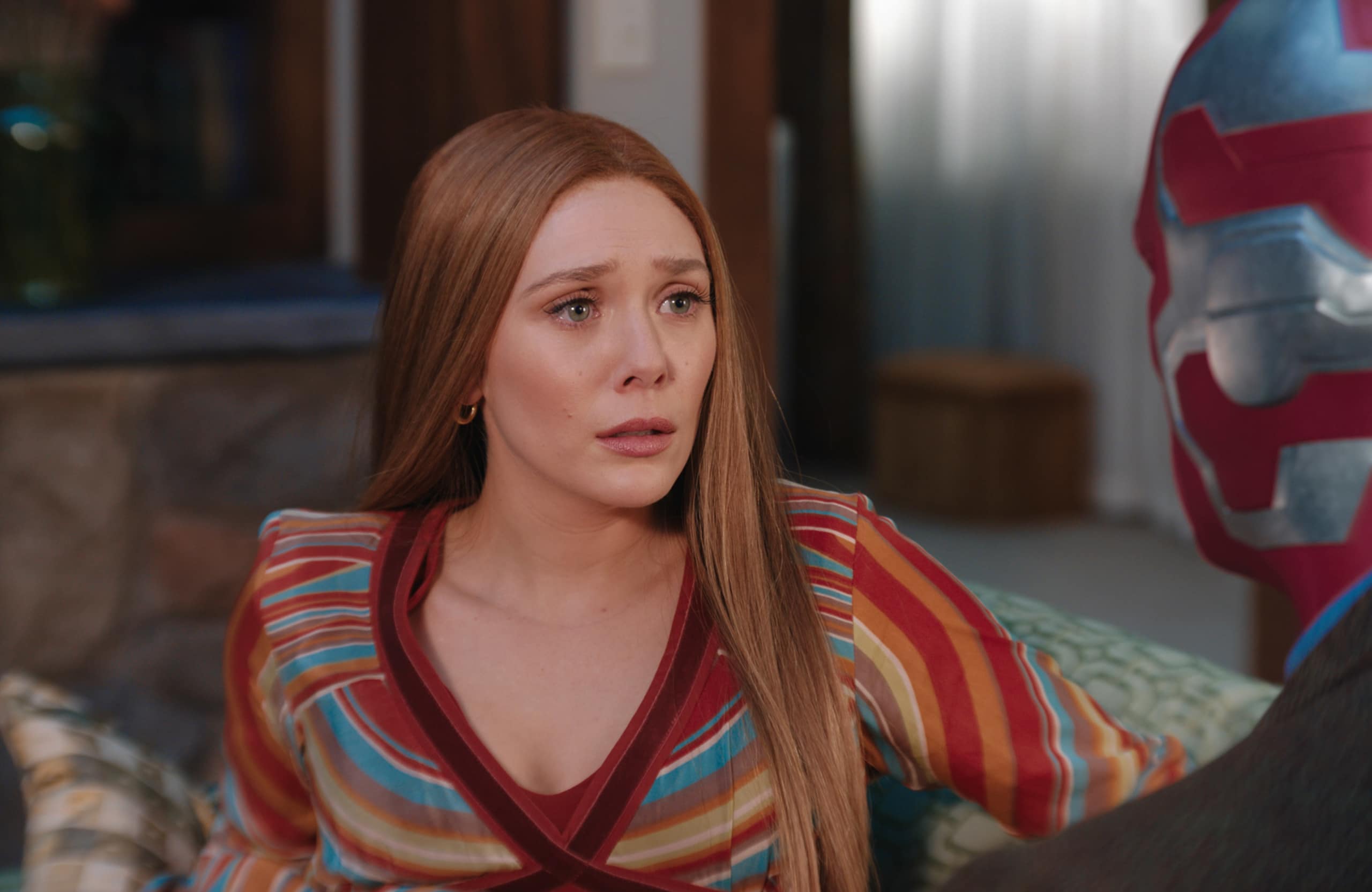 WandaVision Episode 4 Easter Eggs and Breakdown
The episode starts in the past but in our reality. Monica Rambeau comes back after having been snapped away by Thanos. As she is waking up you can hear moments from her childhood, specifically from Captain Marvel. She is in a hospital, looking for her mother- Maria Rambeau.
This is the first time we have seen the chaos and emotional ramifications of The Blip. Far From Home didn't really touch on the heavier side of people returning.
After learning her mother Maria Rambeau died from cancer during her disappearance, she heads back to the only home she knows- the SWORD Headquarters.
Inside SWORD Headquarters we are introduced to Acting Director Tyler Hayward. He seems on the side of good at first but he could be hiding a dark secret. Being that we see he is leading SWORD into making weapons, this could be a clue that he is going to end up like Alexander Pierce in Captain America The Winter Soldier.
In Agents of SHIELD, Brian Hayward was a super-soldier created by the Centipede Project, a program who's goal was to create Captain America style soldiers that would be controlled by Hydra. He attacked Phil Coulson's SHIELD team. He was eventually captured by them and killed. There was never any mention of a brother but Marvel never does anything without reason.
Related: WandaVision Episode 3 Easter Eggs and Breakdown
As Tyler and Monica walk away, the shot pans to a plaque on the wall with her mother's picture and callsign: Maria "Photon" Rambeau. Photon is one of the aliases used by Monica Rambeau in the comics.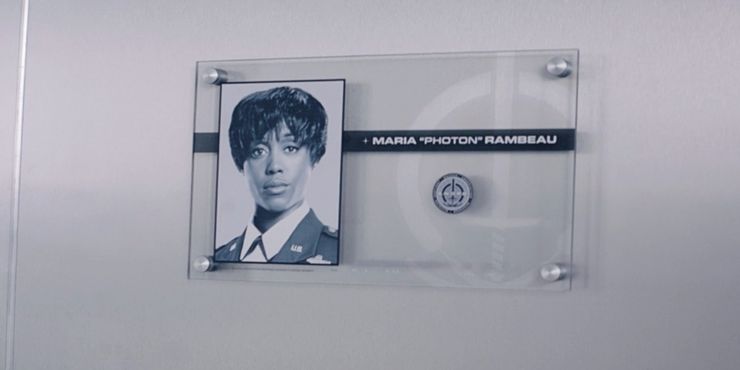 Monica wants to get back to work and mentions the astronaut program. Clearly she has been up in space before, likely with her Auntie Carol Danvers and possible Fury and the Skrulls.
Tyler says the new focus of SWORD is on robotics, nanotech, and AI. They are clearly working on making ships and/or weapons that Monica casts a suspicious glance over.
When questioned about it, Tyler says that space is full of enemies. Monica replies it always has been but also allies. She is possibly referring to the Skrulls and others that Captain Marvel may have encountered on her journeys.
Maria Rambeau founded SWORD and built it from the ground up. Tyler tells Monica she is "grounded" per her mother's protocols and asks her to help with a FBI case.
Monica heads to New Jersey for a "missing persons case." There she meets Agent Jimmy Woo from the FBI. Agent Woo using the magic tricks he has been practicing since Ant-Man and the Wasp, presents her with his business card.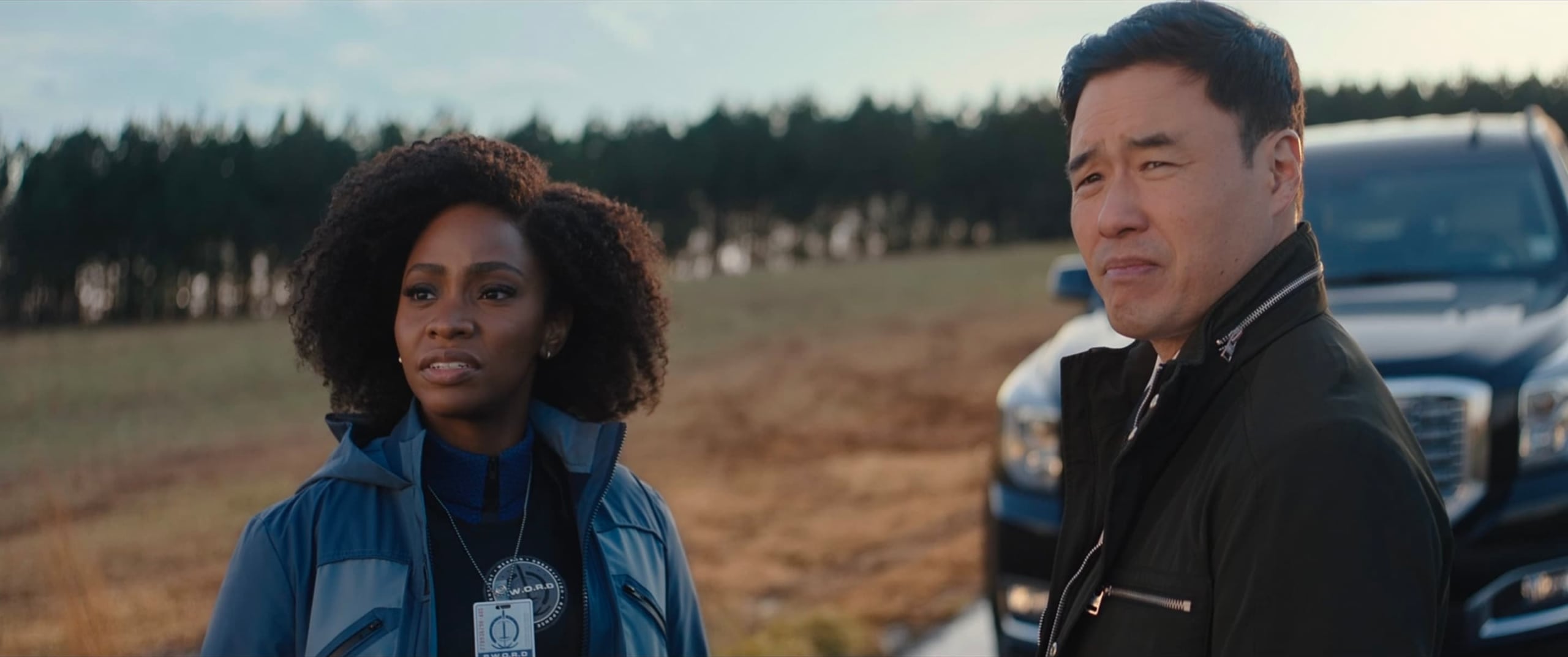 Agent Woo is involved with this missing town case because one of his informants who is in witness protection lives there and has gone missing. Stranger still, none of the known associates of that man even remember he exists. Could this be Ralph/Mephisto posing as a witness? We don't know yet. Woo never names the man.
Zarges is an actual brand that makes cases just like the one the drone is in. The bionic arm Robert Downey Jr. delivered to 7-year old Alex through Microsoft OneNote, the Collective Project, and Limbitless Solutions was also in a Zarges case.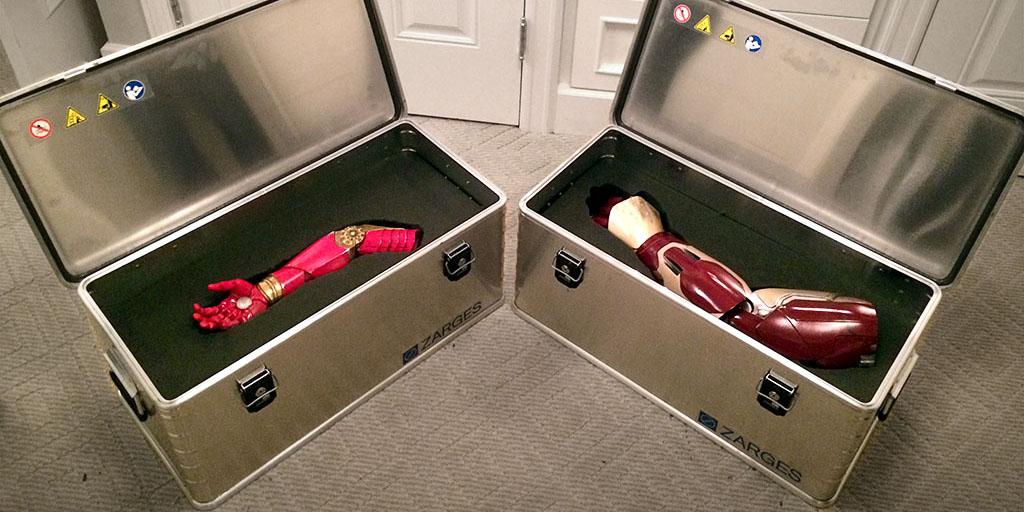 Tyler calls for a Hutch. Although Hutch wasn't shown and there is no indication who he is, it is worth noting that in the comics a baby named Hutch came into the world and received a body thanks to the intervention of Mephisto.
CMBR stands for Cosmic Microwave Background Radiation and was something present with the Big Bang. Even though Wanda is of this world, the stone that gave her power is not. The Infinity Stones were created from the remnants of six singularities that existed before the Big Bang. They were then made into Stones by cosmic entities after the universe began. Therefore it is safe to assume the power Wanda gives off is cosmic.
Related: 40+ Of The Best WandaVision Memes
Knowing that radiation is present, they send in Agent Franklin to investigate via the sewer. He emerges into Wanda's reality as a Beekeeper. Franklin could be a nod to Franklin Hall otherwise known as Graviton. He appeared in the show Agents of SHIELD, but this could be a relative or child. In the comics Franklin Hall worked with AIM, who are known for wearing Beekeeper uniforms. Foreshadowing that not all is what it seems at SWORD? Possibly.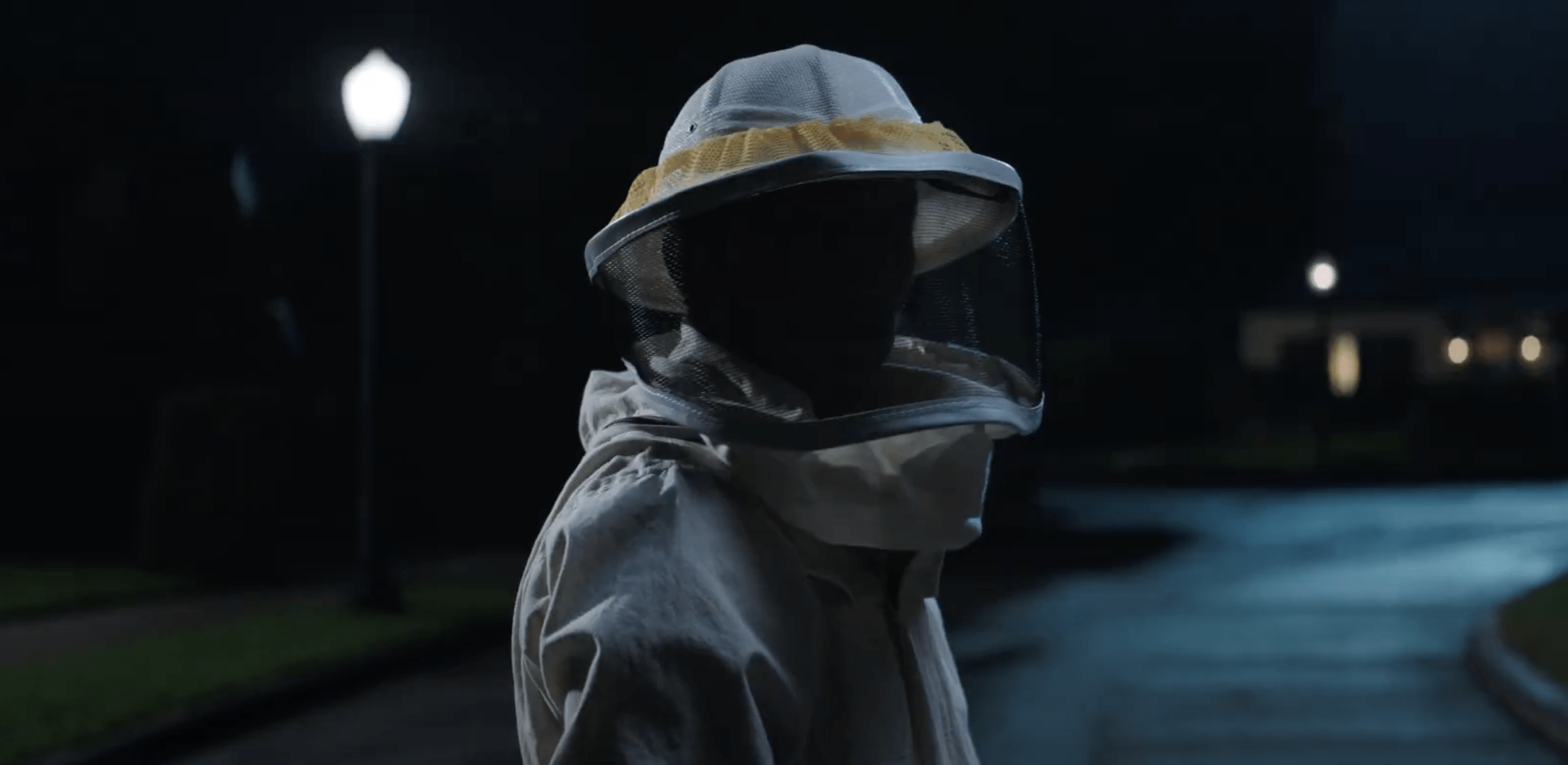 "The Universe created a sitcom starring two Avengers" Thanks for summing it up for us Woo. Woo and Darcy clearly represent the fandom in this episode, asking questions we have all asked and not getting any answers.
Why the hexagons? Hex powers = one of Wanda's powers. Also hexagons have 6 side, 6 vertices, and 6 edges. And we know who 666 refers to. Mephisto.
Also on Woo's whiteboard he is questioning whether the Skrulls are involved. Given that he knows about them it is safe to assume that he has either worked with some or has investigated them for a previous case- possibly the one tied to the witness that has gone missing.
The real names of the missing people are:
Todd and Sharon Davis (Mr and Mrs. Hart)
Abhilash Tandom (Norm)
Harold Copter (Jones)
Isabel Matsueida (Beverly)
John Collins (Herb), John Collins is one of the art directors for WandaVision.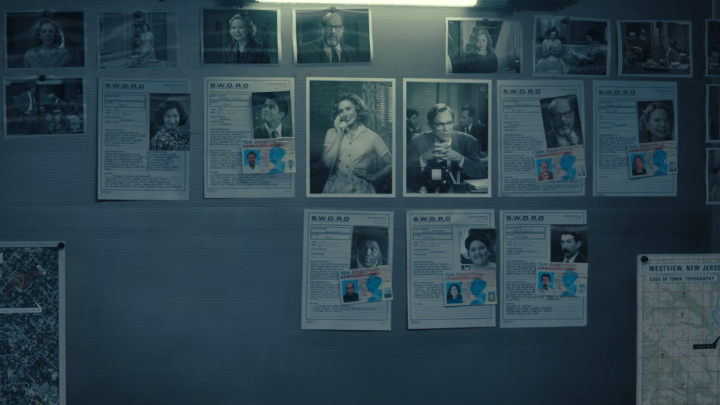 It is interesting to note that Dottie does not have a picture yet and Agnes does have a photo but no Driver's License or real world ID.
On the image of the hexagonal area of Westview is A185. In Avengers #185 Scarlet Witch is plagued by dreams from her past. She along with her brother Pietro go to Wundagore for answers.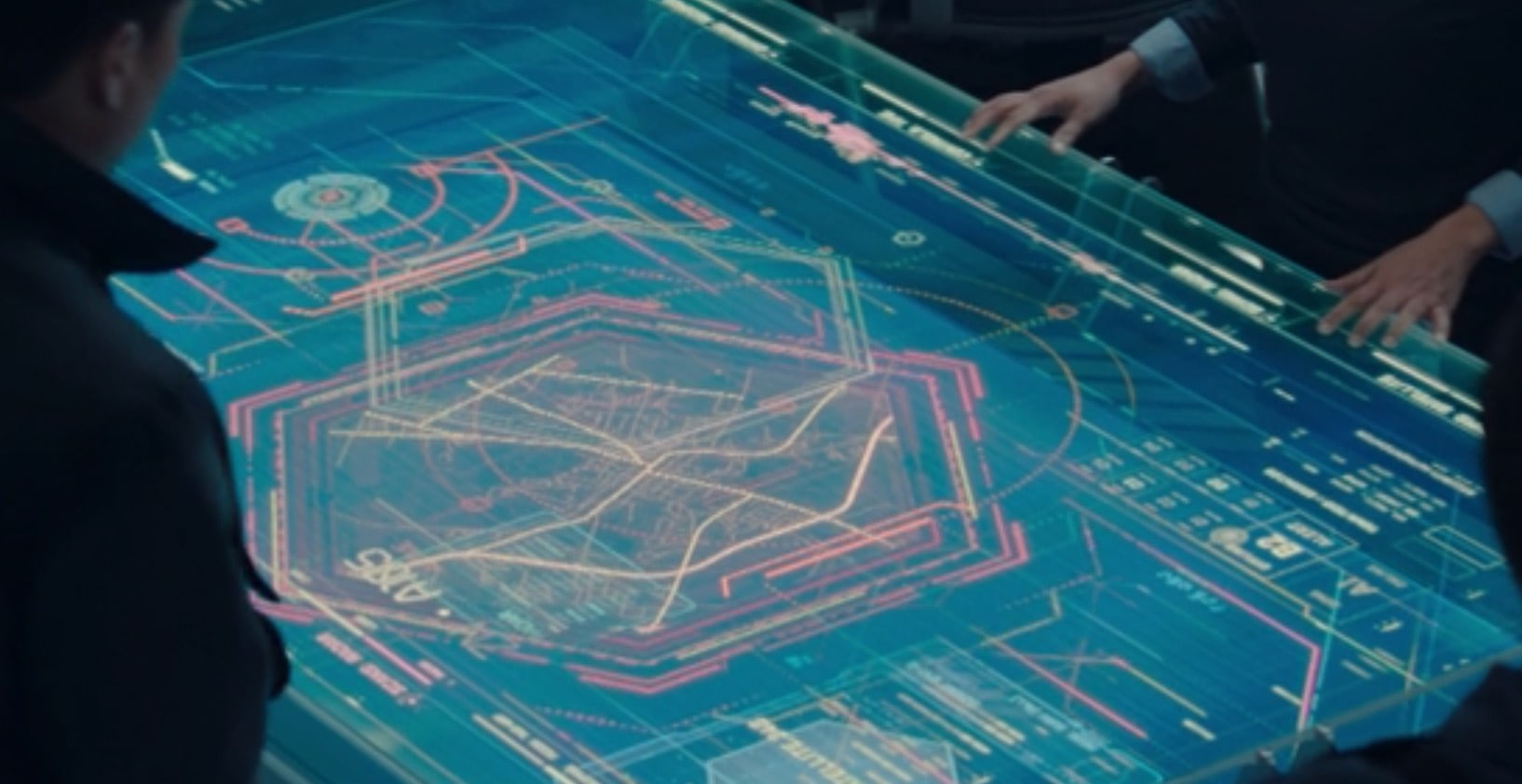 After Wanda expels Monica's Geraldine from Westview, she seems shaken by the fact she used her powers in a violent way. When Vision walks in and calls to her she turns around to see a greyed out Dead Vision standing there talking to her. He looks exactly as he did after Thanos removed the Mind Stone from his head in Avengers: Infinity War.
Wanda tells Vision she has everything under control and that they can't leave this place because it is their home now which callsback to episode 2 when she said the same thing about Westview.
Monica also affirms that Wanda is in control of everything. However, given the glitches and Wanda also voicing concerns in previous episodes about strange occurrences, it is still very possible that someone else is also in town controlling things.
The viewing ratio changes from 16:9 here back to 4:3 as the happy couple sits on the couch with their newborns to watch some TV.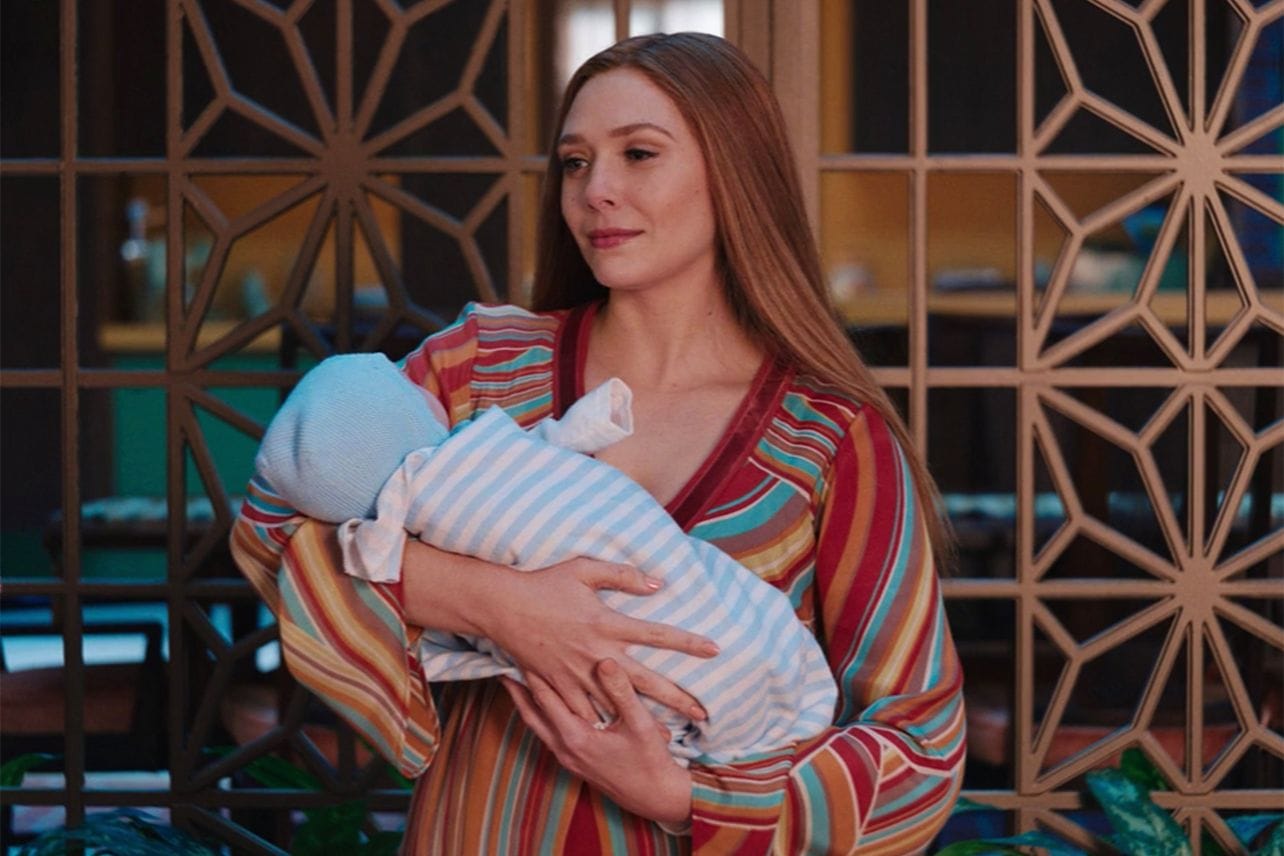 WandaVision is now streaming on Disney+