The Russo Brothers have brought to life something raw, heartbreaking, yet stunning in their latest film Cherry, and with Tom Holland delivering his greatest performance yet is one that you won't soon forget.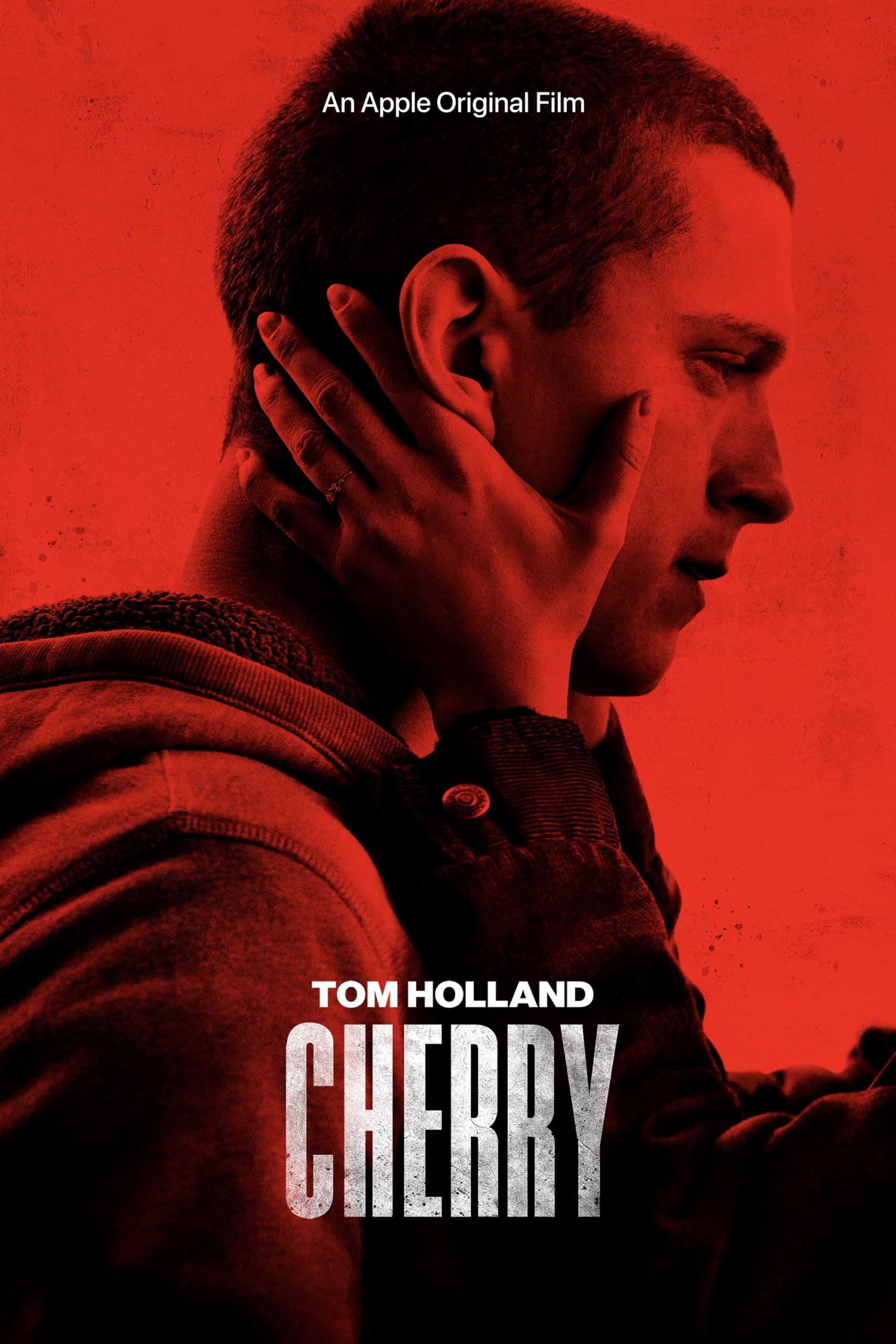 Cherry Movie Review
Cherry tells the story of an unnamed youth played by Tom Holland, a guy seemingly full of promise who goes to college and falls in love with the beautiful Emily (Ciara Bravo). Their love story is one that is familiar, goofy looking guy falls for a girl out of his league. She plays hard to get until she realizes how amazing he is. Unfortunately she also gets scared by how much she is falling for him and decides she is leaving to go to school in Montreal. He spirals at the thought of losing her and decides to enlist in the army.
He realizes this is probably a mistake but there is no turning back. What follows is a traumatic look at war and what it does to the soldiers who endure it. Cherry returns from overseas emotionally scarred by all he witnessed and struggles reentering into civilian life. In an attempt to combat his PTSD, he and Emily walk down a dark path that leads to drug addiction and absolute ruin.
Based on the novel by Nico Walker, Cherry finds the Russo Brothers and Tom Holland teaming up once again but this time they are leaving behind the comic book world for a compelling look into war, PTSD, and addiction. They managed to make Cherry something heartbreaking yet beautiful and the powerhouse performance of Holland is something that everyone will be talking about.
The film itself is broken down into chapters which not only aid the story telling but allow the Russos to play with the camerawork, lightning, and pacing to make each one unique. Those varying aesthetics help inform audiences what type of emotions they are dealing with, from the bright innocence of falling in love to the dark crushing weight of addiction.
Fans of the Russos work in the MCU will notice the familiar way in which they balance the action sequences with the drama. The Iraq War scenes in particular give off their signature battle feel minus the super-powered beings of course. There is humor sprinkled throughout but not so much that it downplays the weight of what is really going on in Cherry. The importance of the central story is clear and the Russos are determined that no one will forget it.
That story is one of innocence lost, of dealing with mental pain, and the failings of American healthcare when it comes to our veterans. At times it feels overwhelming to watch, but it should feel that way because it is what is happening around us whether we choose to acknowledge it or not. I have always enjoyed shows and films that aim to shine spotlight on tough material because sometimes that is the only way the average person will ever learn such monstrosities exist.
What makes Cherry a must see is without a doubt Tom Holland's performance as he steps out of the spandex and into a role that allows him room to showcase his range. We watch, unable to look away, as the boy full of promise slowly falls into the pits of addiction and hopelessness. Holland is magnetic in this, drawing you in, pulling you down, it is truly gripping. Ciara Bravo shines as well, transforming from the pretty girl next door to a broken shell of a human. The sheer devastation of Cherry and Emily's lives feels compounded by Holland and Bravo's youthful look, again making it hard to watch while at the same time holding you captive.
Cherry is utterly captivating thanks to Tom Holland's powerful and gutting performance. It is a powerful film with an important story to tell and the Russos do it in a way that is poignant, honest, and often beautiful.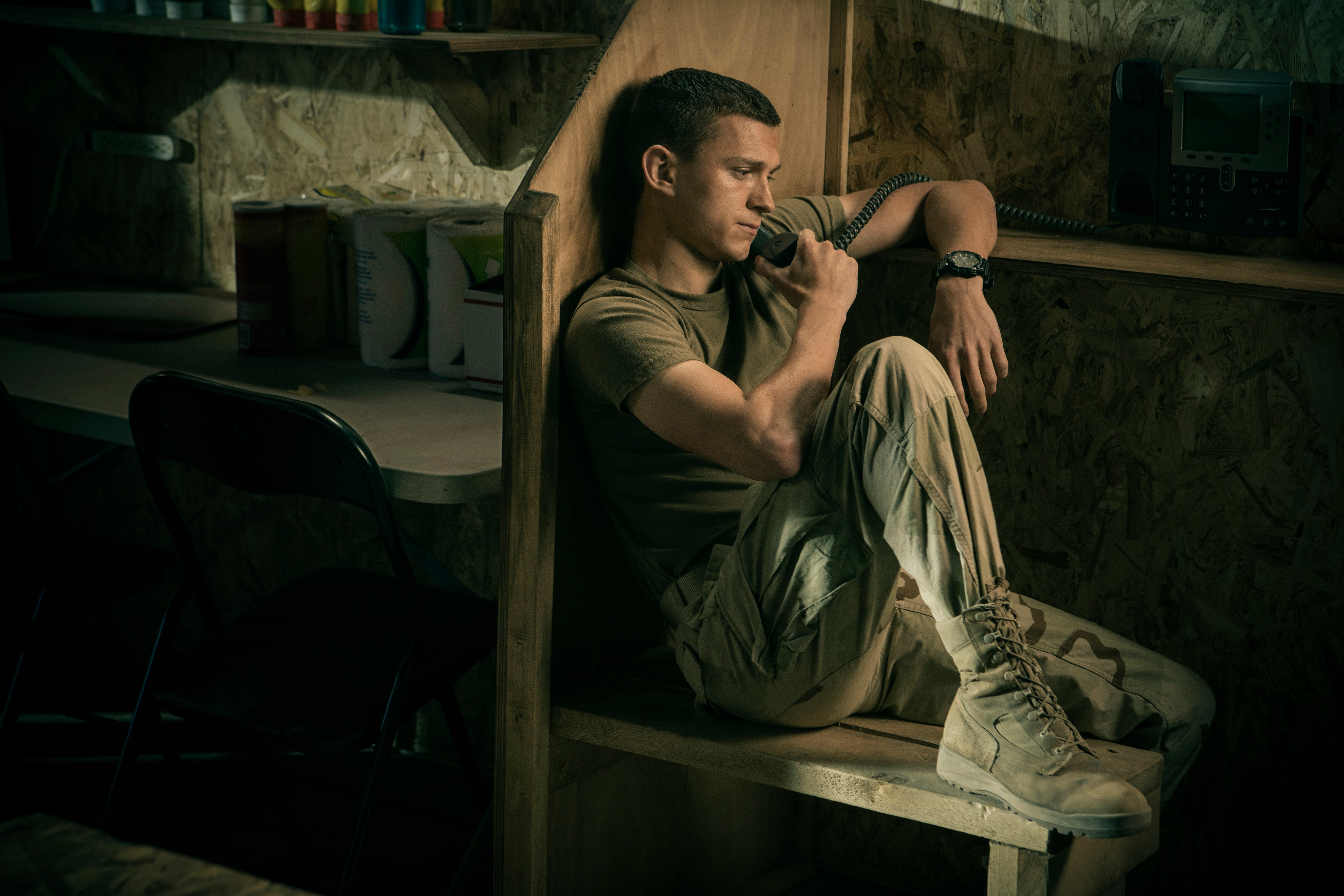 Cherry is in select theaters February 26 and on AppleTV+ March 12. It has runtime of 150 minutes and is rated R for graphic drug abuse, disturbing and violent images, pervasive language, and sexual content.