A Week Away is a new take on teen musicals that shows just what kind of miracles can happen at a summer camp that is guided by kindness and compassion for everyone.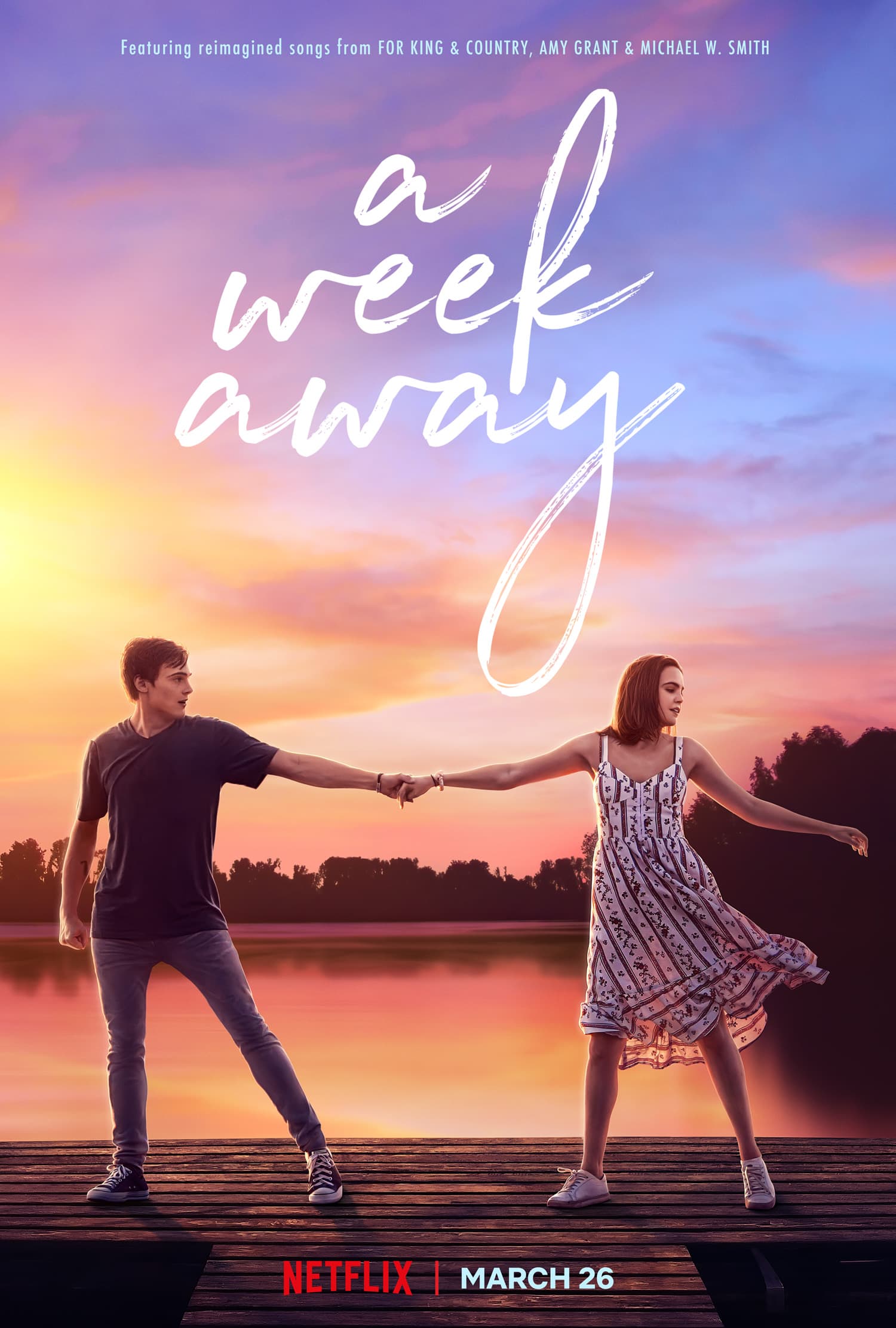 A Week Away Movie Review
The story follows Will Hawkins (Kevin Quinn), a troubled teen who is fleeing from the police after getting into trouble, again. Later it is revealed just how long and hilarious his rap sheet is- who else has put their high school up for sale on Craigslist? Unfortunately for Will he has reached the end of everyone's patience and will be sent to juvenile detention for his behavior. A last minute intervention by a new foster parent Kristin (Sherri Shepherd) sees Will heading to Christian summer camp with Kristin's son George (Jahbril Cook).
George and Will bunk together at Camp Aweegaway and each immediately falls for a girl who they spend the rest of the time attempting to win over. Avery (Bailee Madison) is the kind, outgoing daughter of the camp's director David (David Koechner) who catches Will's eye. George sets his heart on Avery's quirky, socially-awkward friend Presley (Kat Conner Sterling). It isn't all love and heart eyes though. Will and George must also compete in various competitions, overcome self-doubt, and deal with jerky better-than-thou campers.
A Week Away is a family-friendly film with big musical numbers and a classic 80s throwback that might be the best scene in its entire 90 minutes. Teen musicals is a popular genre but A Week Away offers a new take. It is a faith-based musical that isn't trying to convert anyone to anything, but rather just show how strong kindness can be.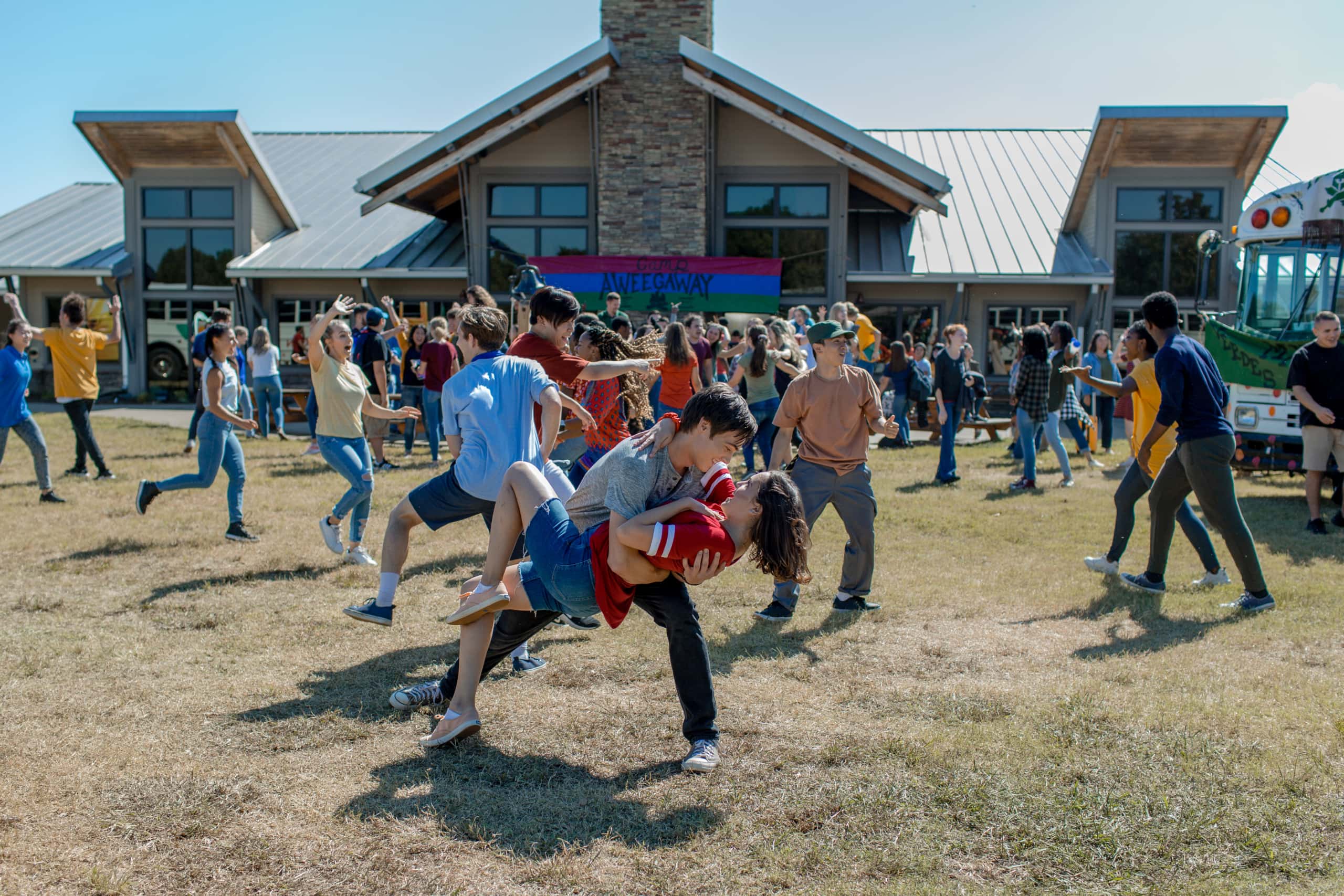 For anyone who has ever attended a Christian camp, A Week Away will feel very familiar. It pokes fun at cliches church kids know well, like the "goody goody" who lords how strong their faith is overs. Or my personal favorite, that one guy who has been on mission trips who thinks he is better than everyone else. Spoiler alert, he is not. Faith-based films can also feel stiff but this one avoids that pitfall thanks largely in part to the cast who obviously had a blast on set. Their enthusiasm is catching, drawing audiences into the story and keeping them there.
The musical numbers range from ballads to show-stopping numbers that fit right at home amongst other offerings in this genre. My favorite scene happens when George seemingly finds the courage to tell Presley how he feels. What follows is a 80s music video style serenade that is sure to elicit laughs. As far as drama goes, the stakes aren't that high in A Week Away despite the protagonist's checkered past. Instead the film chooses to focus on the idea that perfection is not realistic and everyone makes mistakes.
It is that focus that makes this Christian film stand apart from others. Instead of beating Bible verses into the heads of the characters (and the audience) it chooses to show its faith by actions rather than words. It also shows the importance of having a support system, a community that meets people where they are. After all that is what the real message of the Bible is all about, loving one another as we love ourselves. That is a lesson the world sorely needs.
My only real issue with this film was how Will was treated by the police. He was arrested without injury and then given a millionth chance simply because the powers that be really wanted to help him. It is hard to imagine that happening if Will was African American or another person of color.
A Week Away delivers a clean, heart-felt, musical comedy for both Christian and non-Christian audiences. Above all, it reminds everyone of the power of kindness and compassion.
A Week Away is now streaming on Netflix.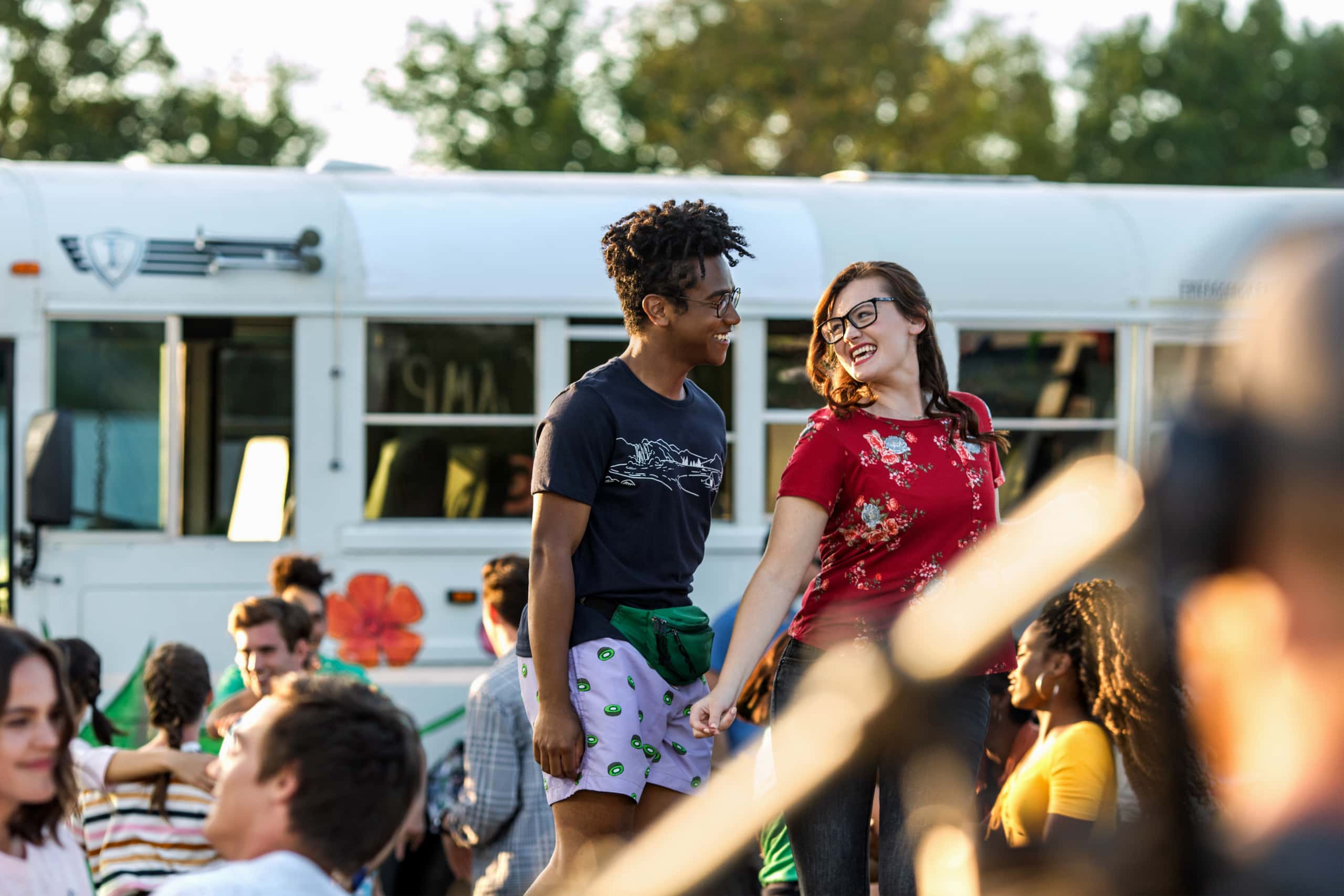 Interview with the cast of A Week Away