Moxie is a coming of age story about a young woman who is fed up with the toxicity permeating her high school and decides to do something about it. The result is an honest and empowering film that will inspire a new generation of feminists.
Moxie Movie Review
Based on the 2015 book of the same name by Jennifer Mathieu, Moxie tells the story of introvert Vivian (Hadley Robinson) as she begins her junior year in high school. As she navigates the pressures of a new year she also struggles with her college application and the question it poses: what does she enjoy doing? Turning to her mother Lisa (Amy Poehler) for help, she learns Lisa's passions as a teenager were wrapped up in the Riot Grrrl feminist movement. Inspired by her mother and driven by her desire to change the toxicity that permeates the halls of her school she begins her own kind of revolution.
Vivian puts her crafting skills to work and creates an anonymous zine called Moxie that highlights issues her and her female classmates face. These issues include unfair dress codes, the ranking of girls by their looks, and a football captain who does not respect boundaries. Although this inspires others in the school to tell their stories not everyone is happy with Moxie. That jerk of a football captain Mitchell (Patrick Schwarzenegger), Principal Shelly (Marcia Gay Harden), and teacher Mr. Davies (Ike Barinholtz) are determined to shut down Moxie and effectively the voices of the young women in represents. Vivian has to decide how far she is willing to go to fight the system and make her small part of the world better for all the girls who live there.
This is a story that women young and old can relate to, partly because we have all dealt with those same high school dynamics but mainly due to the fact that as women we have experienced first hand the feeling of less than. Moxie succeeds in being cathartic for those who have been in this fight for years while inspiring a new generation to stand up and continue to bring change to the world.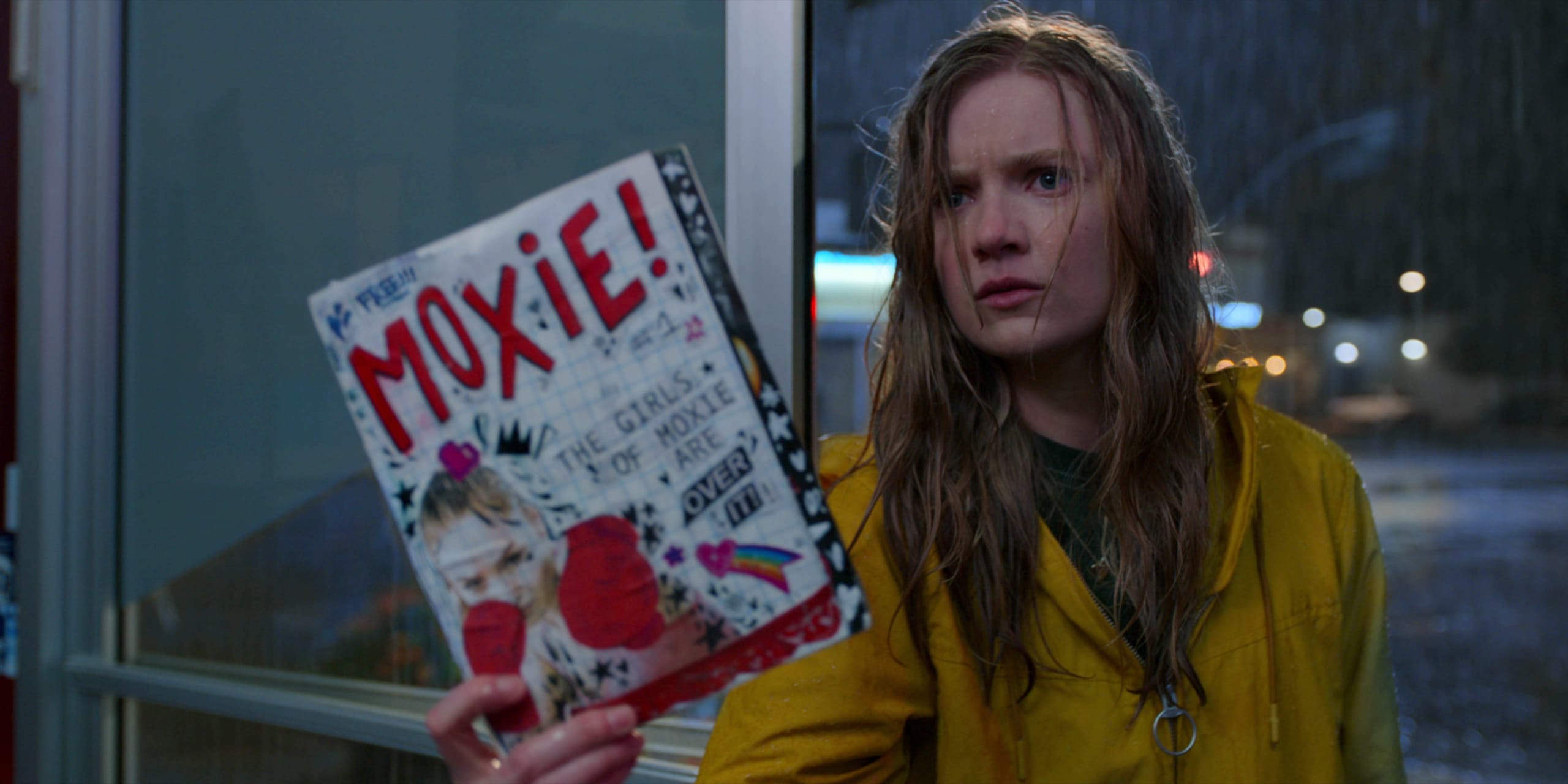 Moxie is at its most powerful when it confronts rape culture and how too often people turn a blind eye to what is happening around them. That is the case of the Principal Shelly who would rather not hear that Lucy (Alycia Pascual-Pena) is being harassed by Mitchell, essentially sweeping it under the rug and reinforcing his appalling behavior. She also dismisses the "List" that ranks females by their bodies as a social media thing that she doesn't understand. Then there is Mr. Davies who outright refuses to take a stand against the sexist dress code because that is a "women's issue." He also does little in the way of tempering Mitchell's aggressive behavior towards female students.
Poehler makes it clear the dangers of this ignorance is bliss approach as it effectively gives men permission to continue preying on women without any real consequences for their behavior. She also makes it a point to convey that it is the responsibility of boys to behave properly and treat women with respect. And that what a girl chooses to wear or what they look like should have no bearing on that.
All that smashing the patriarchy culminates in an emotionally moving scene where a young woman finally feels safe enough to share her story of sexual assault for the first time. This can be triggering for survivors watching no doubt remembering when they chose to speak out. But it is also encouraging to see the support of her classmates and the safe space they have cultivated to give her and others the place to speak hard truths.
In a world where the Me Too movement is making waves and archaic glass ceilings are being shattered, it is important that we as women come together and have these conversations, to make plans for a better world for future generations. Moxie can help get those talks started right in your home. It is a movie mothers and daughters can watch together opening the door to have discussions about personal struggles and what modern feminism is all about.
Moxie is about giving a voice to the experiences so many young women encounter in their lives. It is an honest look at the challenges encountered when confronting gender bias but rather than dwelling in frustration it offers a way forward and inspiration to make a change.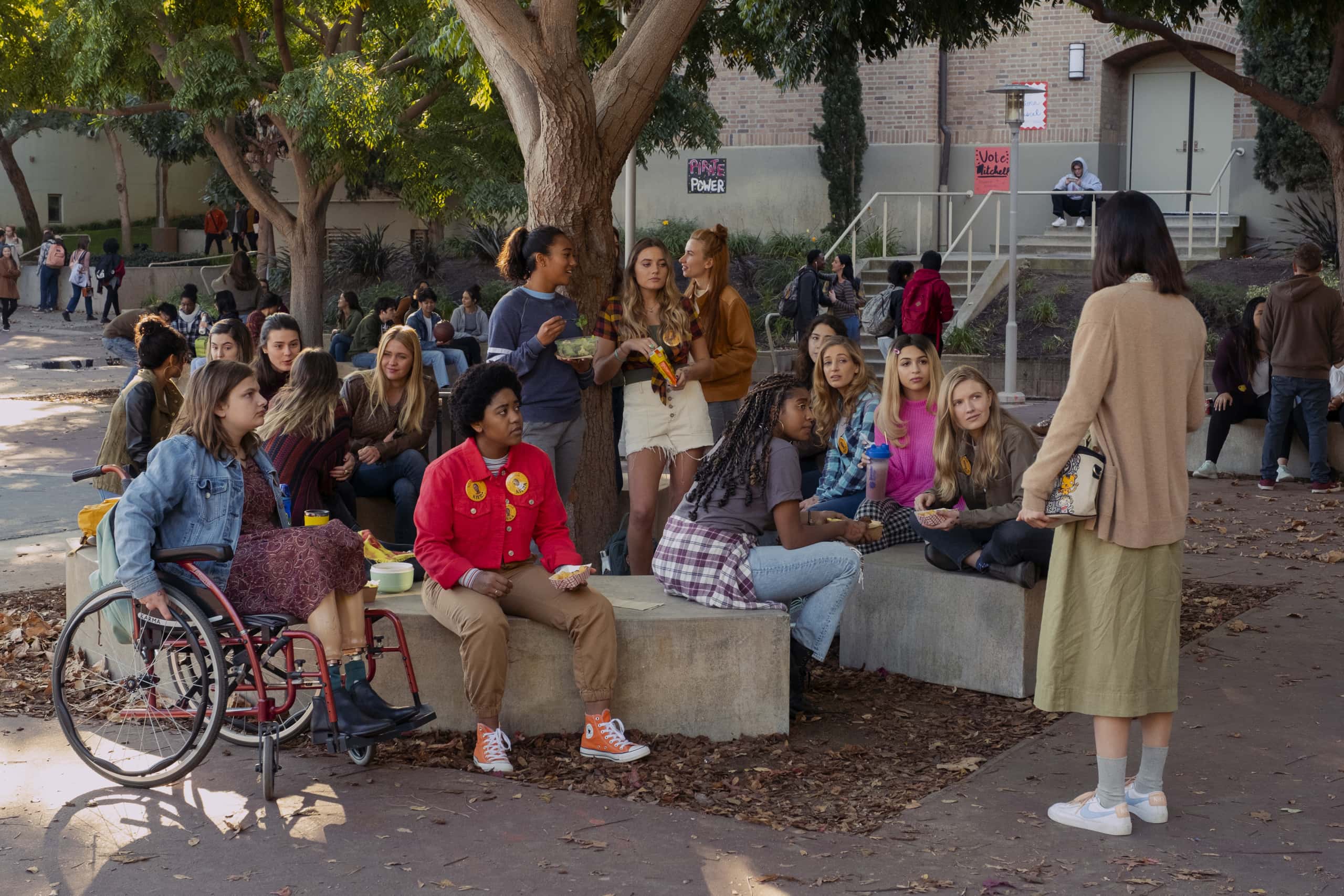 Moxie is streaming now on Netflix. It is rated PG-13 for thematic elements, strong language and sexual material, and some teen drinking with a runtime of 111 minutes.