Raya and the Last Dragon is coming to theaters and Disney+ premiere access tomorrow! To celebrate keep reading for free printable activities perfect for movie night!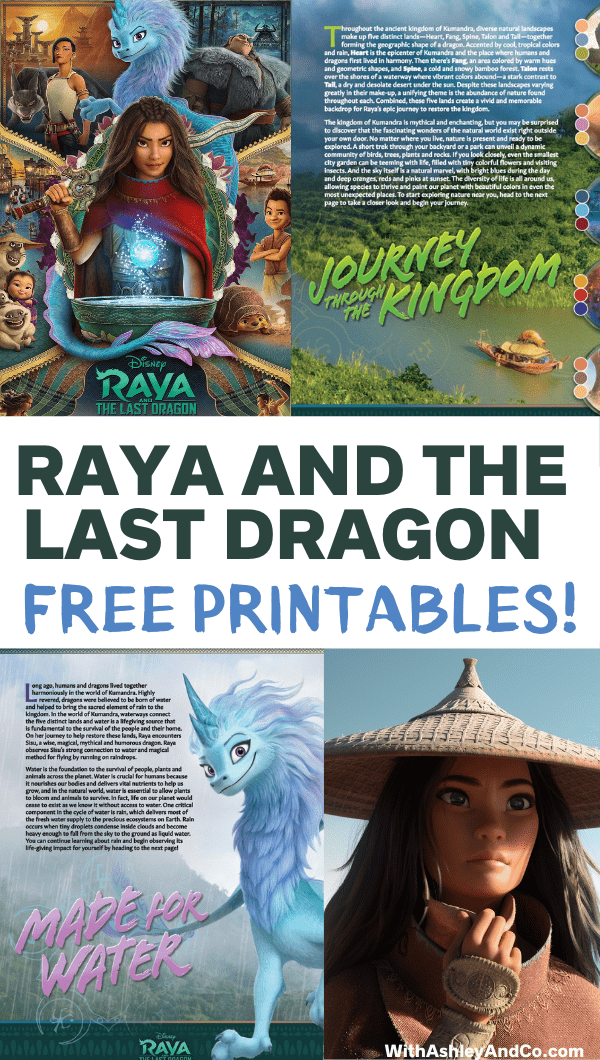 Raya and the Last Dragon
Raya and the Last Dragon follows the story of Raya (Kelly Marie Tran), a warrior-princess who lives in Heart. Her land was joined with others to form the fanatical world of Kumandra where humans and dragons lived together in harmony. But after an evil force threatened the land and all who lived there, the dragons sacrificed themselves to save humanity. That should have caused the humans to remain united, however it drove them apart, constantly bickering and hating each other.
Her father (Daniel Dae Kim) has entrusted Raya to become a Guardian of the Dragon Gem, which has been kept in a temple in their land since that deadly battle. The gem, a reminder of the dragons' sacrifice and perceived good luck charm, is coveted by the other states Fang, Talon, Tail and Spine. But it is only one who devises a plan to steal the gem for themselves. When Raya is tricked into leading Namaari (Gemma Chan) of Fang to the stone it ends up shattering into five pieces. This breaking of the gem releases the Droon and everyone's lives are threatened by its evil again. Raya is determined to collect all five shards of the gem, taken by each of the five states, and together with the last dragon she hopes to reunite the pieces and save her land.
Disney has done it again. With its stellar casting and original narrative, Raya and the Last Dragon will easily become a family favorite. It's a must-see for girls and boys alike who will equally enjoy the adventures of the Fellowship of Butt Kickery.
RELATED: Raya and the Last Dragon Review: Vibrant & Fun, Classic Disney At Its Best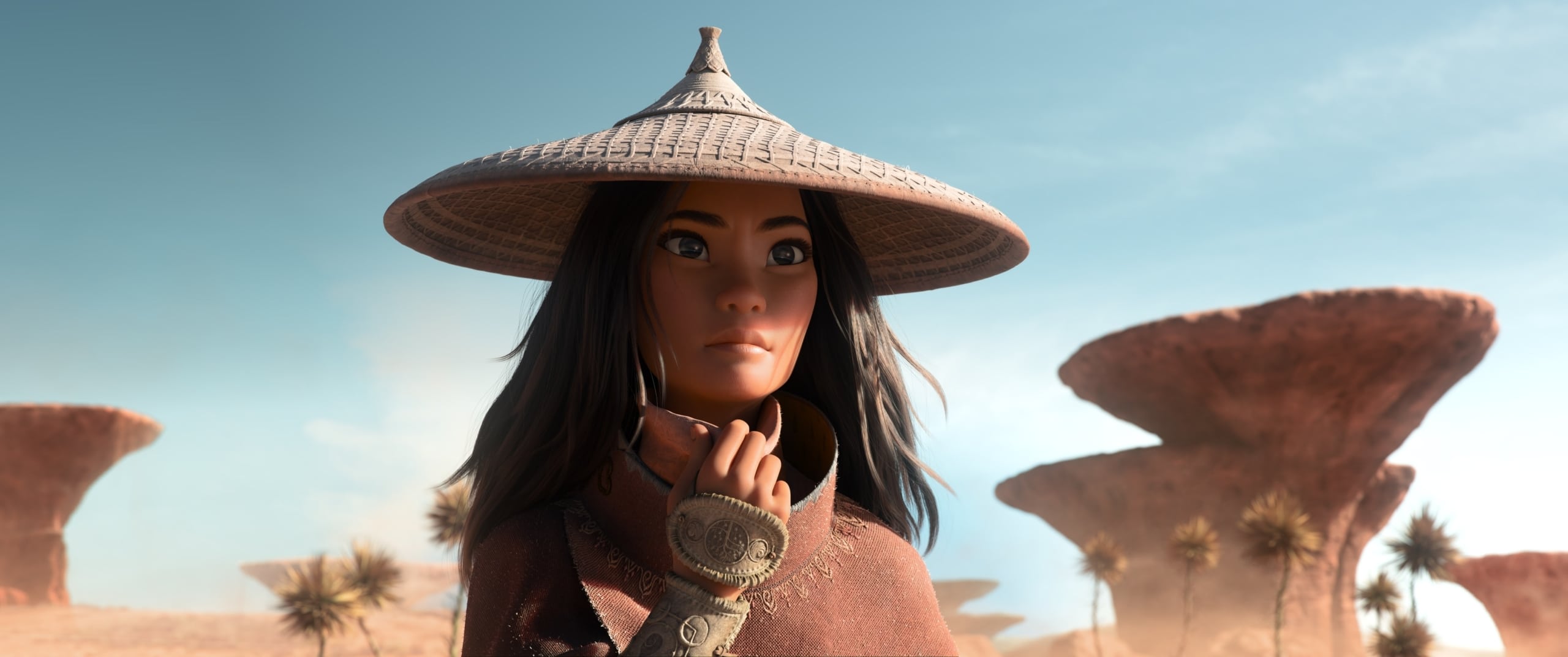 Raya and the Last Dragon Free Printable Activities
This free Raya and the Last Dragon activity book comes with a lot of cool pages to make movie night or any day more fun. Children (and adults who am I kidding) will love creating their own creatures unique as the adorable Tuk. Tuk. There is also a mad libs type page, a friendship journal, and more!
Click to download your free Raya and the Last Dragon activity book.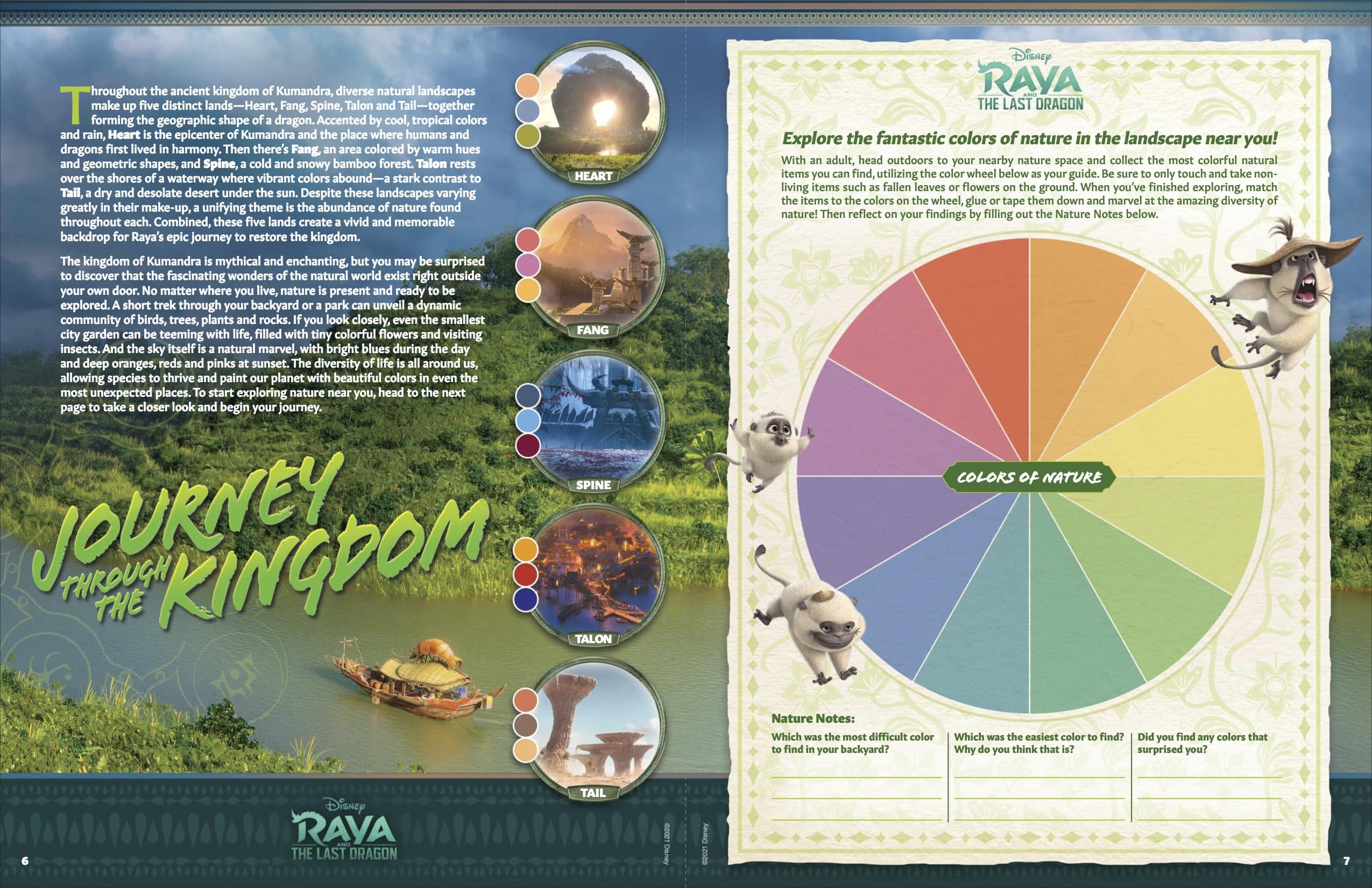 Raya and the Last Dragon is in theaters and Disney+ Premiere Access March 5, 2021. It is rated PG for some violence, action and thematic elements with a runtime of 1 hour 54 minutes.