The SpongeBob Movie: Sponge On The Run is just what we have come to expect from the SpongeBob crew over the years-a wacky, wonderfully weird good time.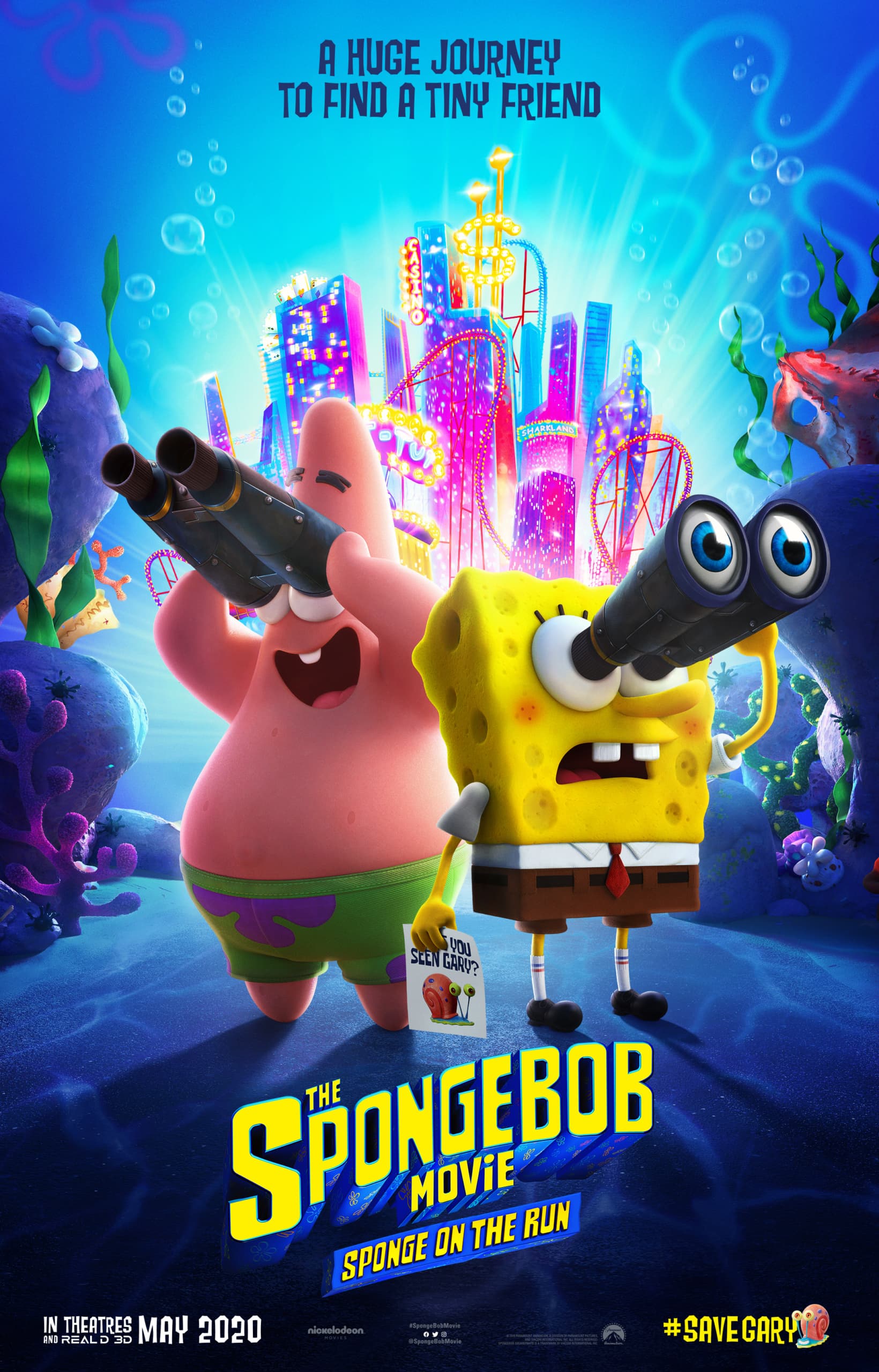 The SpongeBob Movie: Sponge On The Run Review
Sponge On The Run starts like any other day in Bikini Bottom, SpongeBob (Tom Kenny) plays with his pet snail Gary before heading off to work at the Krusty Krab. Squidward (Rodger Bumpass) is there looking bored as ever and Mr. Krabs (Clancy Brown) just wants to make as much money as possible. Meanwhile, Plankton (Mr. Lawrence) is trying again to steal the secret recipe for the tasty Krabby Patty. As always he fails thanks to the unintentional intervention of SpongeBob.
Plankton, urged on by his computer wife Karen, devises a plan to get SpongeBob out of the kitchen and out of Bikini Bottom, clearing the way for his hostile takeover of the restaurant business. When he learns that the vain tyrant ruler of the Lost City of Atlantic City, Poseidon (Matt Berry), is looking for snails he snail-naps Gary. SpongeBob along with his bestie Patrick (Bill Fagerbakke) set off on a quest to save Gary.
This journey to save Gary takes us out of Bikini Bottom and into some zany places including a Western town filled with cowboy pirate zombies. If that doesn't sound weird enough, those cowboy pirate zombies are also part of a Snoop Dogg music video. But weird is what we have come to expect and love about SpongeBob over the years and Sponge On The Run dials up the quirk to deliver a wacky good time.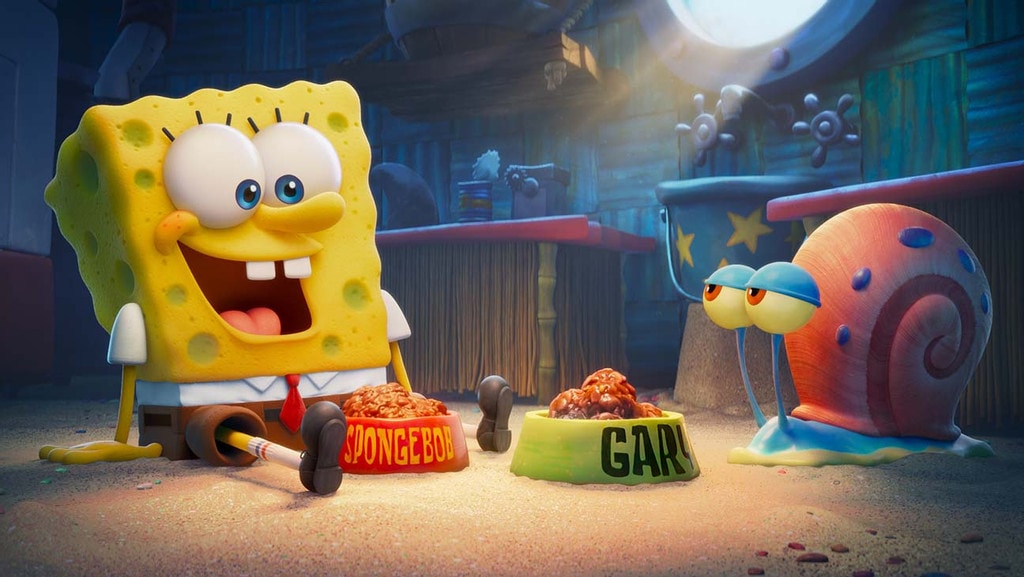 A big part of that wackiness comes from the first stop outside of Bikini Bottom, Goner Gulch. This Western town is home to the cowboy pirate zombies, Danny Trejo, and Keanu Reeve's Sage, a tumbleweed of sage. What follows is an epic dance number that features the king of the dog pound, Snoop Dogg. It's only by listening to the sage advice of Sage that SpongeBob and Patrick are able to get out of Goner Gulch and continue on their path to find Gary.
The strangeness continues as they find themselves in the middle of the Lost City of Atlantic City home of Poseidon. This place makes the real Atlantic City look tame by comparison. Sage is still rolling around attempting to help these two bumbling fools stay focused. It is never not funny to watch as Reeves get completely exasperated by these conversations. Equally entertaining is Matt Berry's arrogant, narcissistic Poseidon. He is almost a cross between Berry's characters in The IT Crowd and What We Do In The Shadows which naturally makes this performance over-the-top in all the right ways.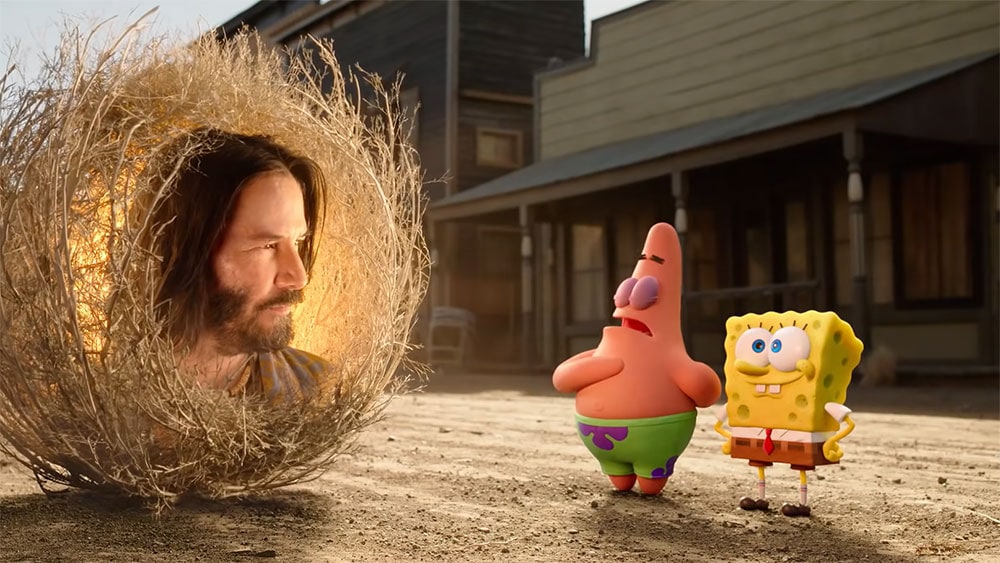 Visually speaking, this new CGI SpongeBob can be a little jarring for longtime fans. However you eventually settle in, helped by the fact it is still as vibrant and fun as ever. Given that this same animation style will be used in the prequel TV series, Kamp Koral, it makes sense Nickelodeon went this route for the movie.
Sponge On The Run also serves as a gateway to that new series in another way as well. It introduces Kamp Koral through a series of flashbacks told by several of the characters. These childhood memories are sweet and entertaining, SpongeBob is adorable as a little sponge, and serve the purpose of getting fans excited about Kamp Koral: SpongeBob's Under Years.
The SpongeBob Movie: Sponge On The Run is a colorful, wacky homage to the world envisioned by its creator, the late Stephen Hillenburg. It has everything we have come to expect from the SpongeBob crew, a weird, wild, and laughter-filled good time.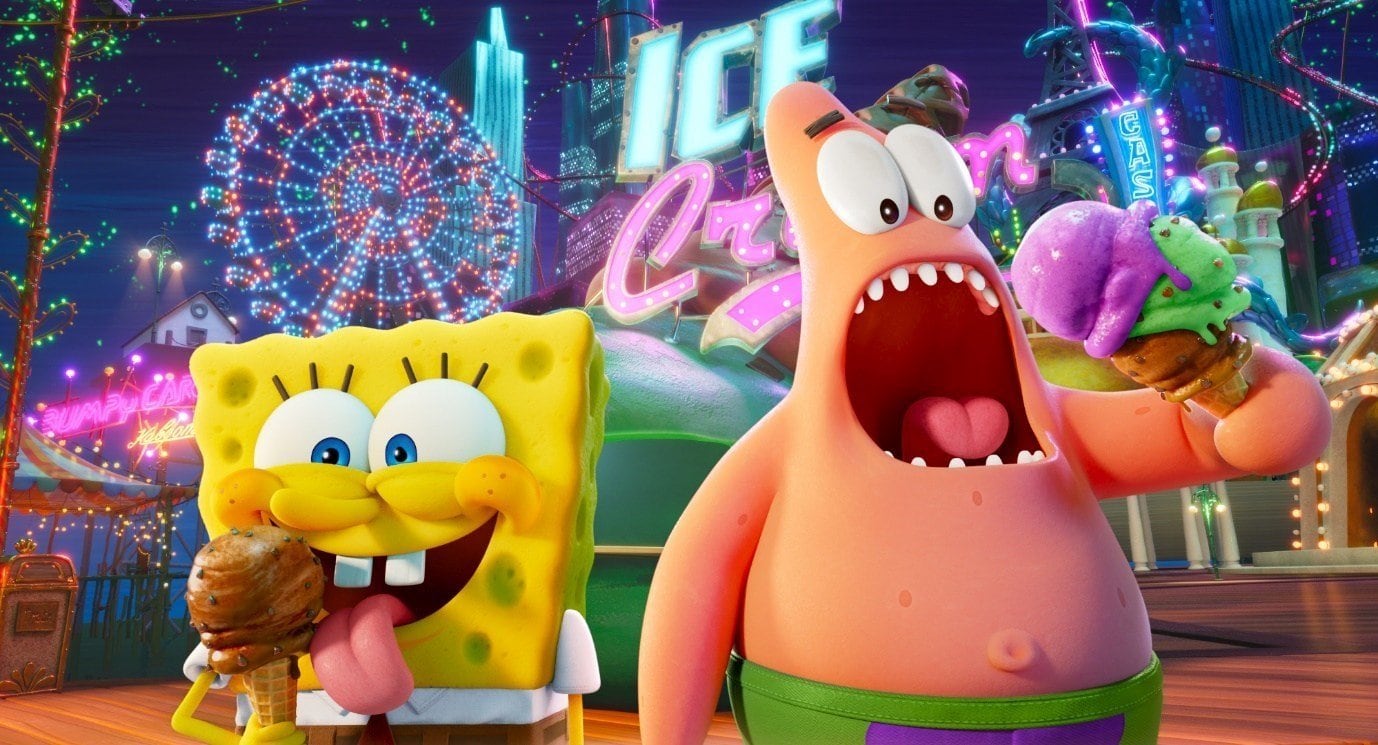 The SpongeBob Movie: Sponge On The Run premieres on Paramount+ March 4, 2021. It is rated PG for rude humor, some thematic elements, and mild language with a runtime of 1 hour 31 minutes.