As much as last week on Falcon and The Winter Soldier brought the fun of Zemo dancing this week brought some shocking moments. In "The Whole World Is Watching," a certain character I've told you from the beginning is a bad guy showed his true colors in a gruesome way. Let's breakdown the episode 4 of Falcon and Winter Soldier.
Spoilers ahead if you haven't watched Falcon and Winter Soldier episode 4.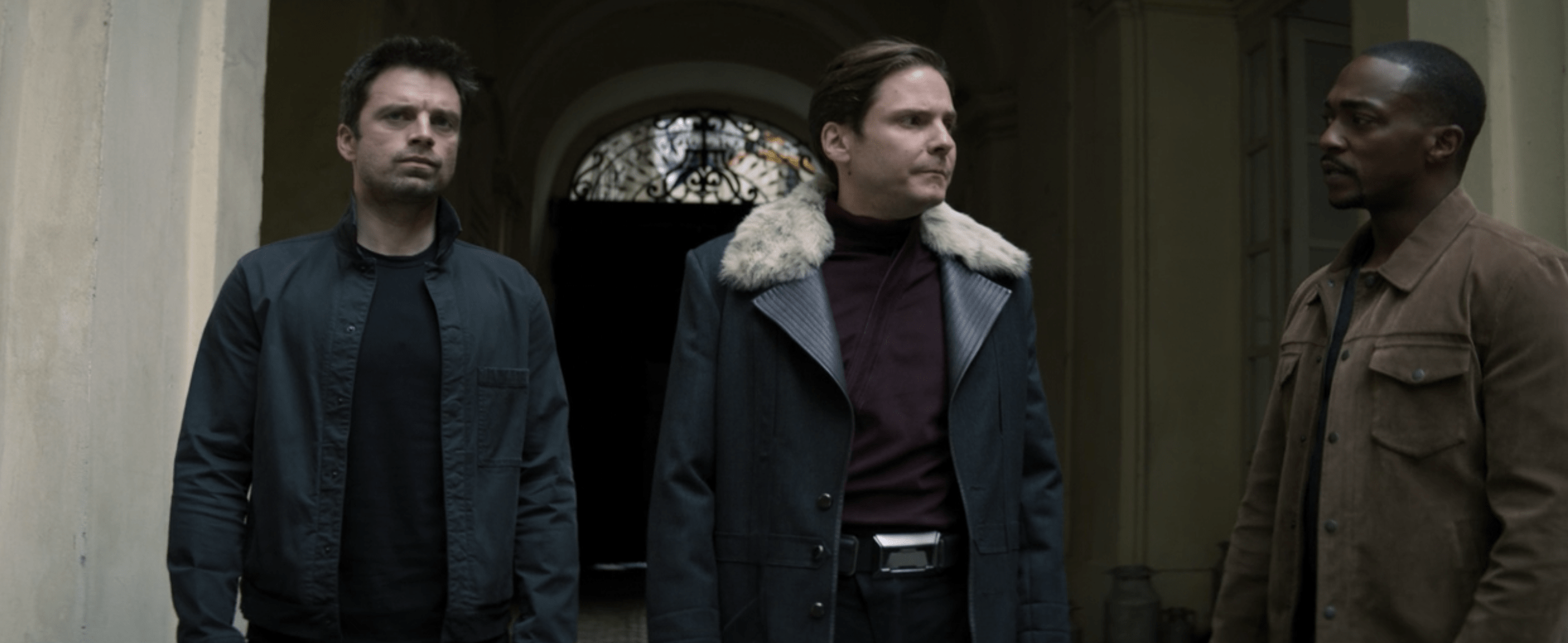 Falcon and Winter Soldier Episode 4 Easter Eggs & Breakdown
It begins 6 years ago during Bucky's time in Wakanda. Ayo is testing Bucky's mind to see if he is no longer under control of Hydra by saying the trigger words. As she says the words, flashes of his past time as The Winter Soldier in MCU films show and he worries it won't work. By the end though, he is free.
Then it's back to the present with Ayo and Bucky meeting in Riga. Bucky tells her like Zemo told him, he is simply a means to an end. Ayo gives the White Wolf 8 hours before they, the Dora Milaje, come for Zemo.
RELATED: Falcon and Winter Soldier Episode 3 Easter Eggs & Breakdown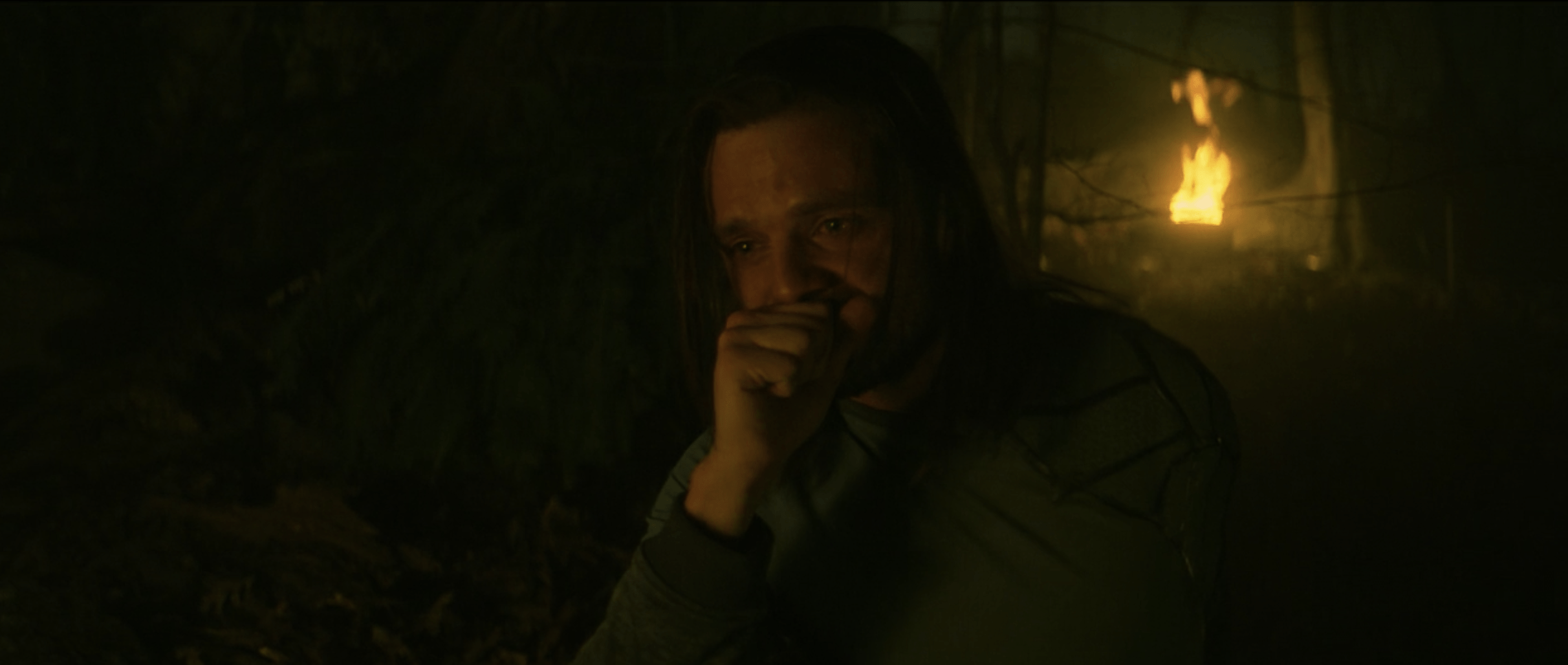 Bucky returns to Zemo's house in Riga where he informs Sam and Zemo that the Wakandians are here and after him. They also learn of Karli bombing a GRC depot.
Where Bucky is standing there is a red star in the stained glass. As the Winter Soldier he wore a red star on his arm.
Zemo reminds them that the desire for supremacy is what drove the Nazis, Ultron, and The Avengers. That you cannot separate the desire to be superhuman from supremacy.
The only person the serum never corrupted was Steve Rogers. And there is not another Steve Rogers.
Zemo gives Sam some Turkish Delight candy which could be a mirror to The Lion, The Witch, and The Wardrobe. The White Witch uses that candy to enchant and trap Edmund Pevensie. Zemo giving it to Sam could mean he is trying to earn his trust and loyalty.
The actions of Karli has caused the GRC to push through The Patch Act which would fast track the return to normalcy that would begin with reestablishing border regulations.
Sam, Bucky, and Zemo visit the refugee camp in Riga where Donya Madani died. Zemo recalls coming to this place as a child for lavish parties.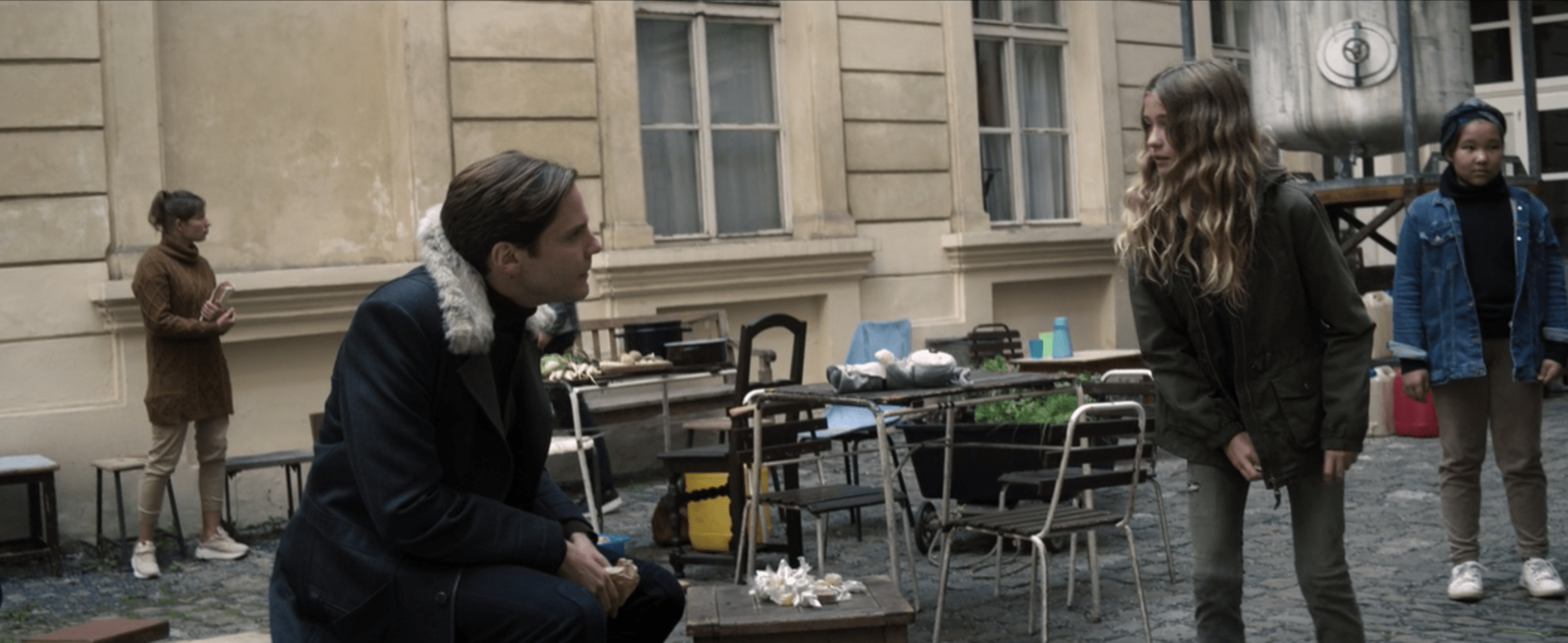 While Sam isn't getting anywhere inside the camp because although the man knows who he is he cannot trust him, Zemo gets Donya's funeral plans by appealing to the children who are playing outside. He offers them Turkish delights, his son's favorite candy. He also tells the children not to give Sam or Bucky any info because they are bad men.
Sam calls Sharon asking for her help. She is walking through the underground of Madripoor surrounded by people with guns. She is clearly in charge. She also claims to have access to a satellite or two.
The Flag Smashers are hiding the serum in the graveyard in Riga. The world needs a hero that looks like them and understands what they've been going through. That is foreshadowing when Sam finally takes the shield.
Walker and Hoskins catch up with Sam, Bucky, and Zemo demanding they help them bring in Karli. Sam wants to talk to her alone to keep the casualties at a minimum and he believes using his training as a counselor that he will be able to reach her and get her to surrender peacefully. Walker isn't having it but Hoskins thinks it is the right move.
Zemo's associate is the young girl from the camp. He gives her money for her family and then she leads them to the funeral.
Walker tries to get past Bucky and is stopped. He has been unraveling since the show started but his jealousy and hatred are showing more and more, especially in this scene.
Sam seems to be getting through to Karli when Walker ruins it by coming in and attacking. Karli gets away and Zemo also escapes.

Her relief doesn't last long, Zemo shoots her and discovers she had the serum on her. He begins to destroy the serum while Karli flees. He is stopped by Walker before he can finish though and Walker takes the last one.
Back at Zemo's Sam sends a message to Sharon to keep an eye on Walker. Sam tells Zemo even if they had offered him the serum he doesn't hesitate when he says no he wouldn't have taken it.
Before another argument about why Sam gave up the shield can occur, Walker and Hoskins barge in to Zemo's home. Sam tells him to slow his roll because "The only thing you're running in here is your mouth." This might be the best quote of the series so far.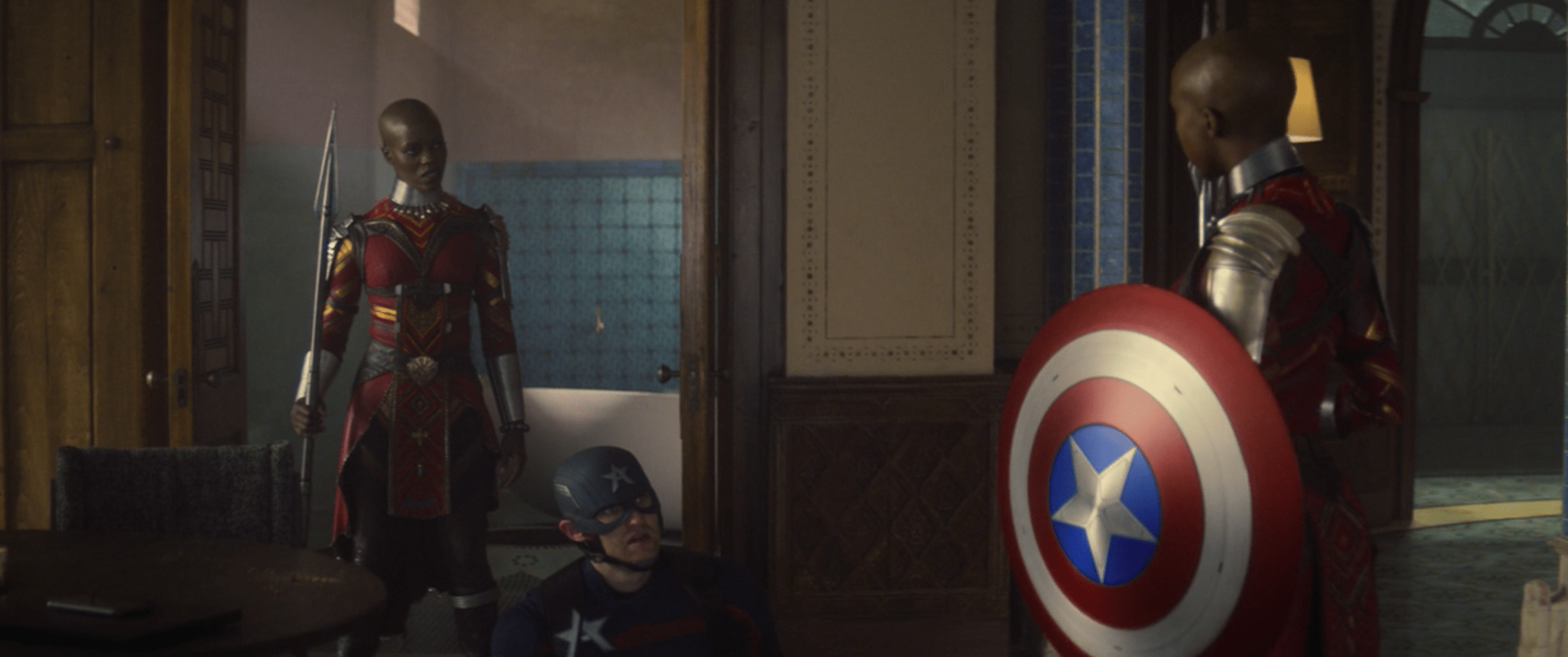 Walker attempts to fight Sam but the Dora Milaje show up and even Sam knows Walker is out matched. Walker again tries to pull some rank on the women of Wakanda but they aren't having any of his games. They proceed to kick his and Hoskins' butts as Bucky, Sam, and Zemo watch, clearly amused. The eventually intervene and we learn that Bucky's arm can come off when several touch points are pushed. In the midst of the fighting Zemo escapes.
The Wakandians leave and Walker pouts about how they kicked his butt. Bucky reattaches his arm and does the arm swing, shoulder rotation we have seen before in the MCU.
Zemo escaped using a tunnel in the bathroom like El Chapo a famous Mexican drug lord who escaped prison using the same method.
Walker and Hoskins have the same convo Zemo and Sam had a few minutes prior. If you had a chance to take the serum would you do it? Hoskins doesn't hesitate and says he would take it.
Karli calls Sarah and sends coordinates to her for a meetup with Sam. Sarah reassures her that Sam is not working for the "new Captain America."
Sam and Bucky go to confront Karli, they are both suited up and ready for battle. Karli asks Sam to join her or let her go.
Sharon has been tracking Walker and discovers that he has found the Flag Smashers. Sam and Bucky leave to confront the situation.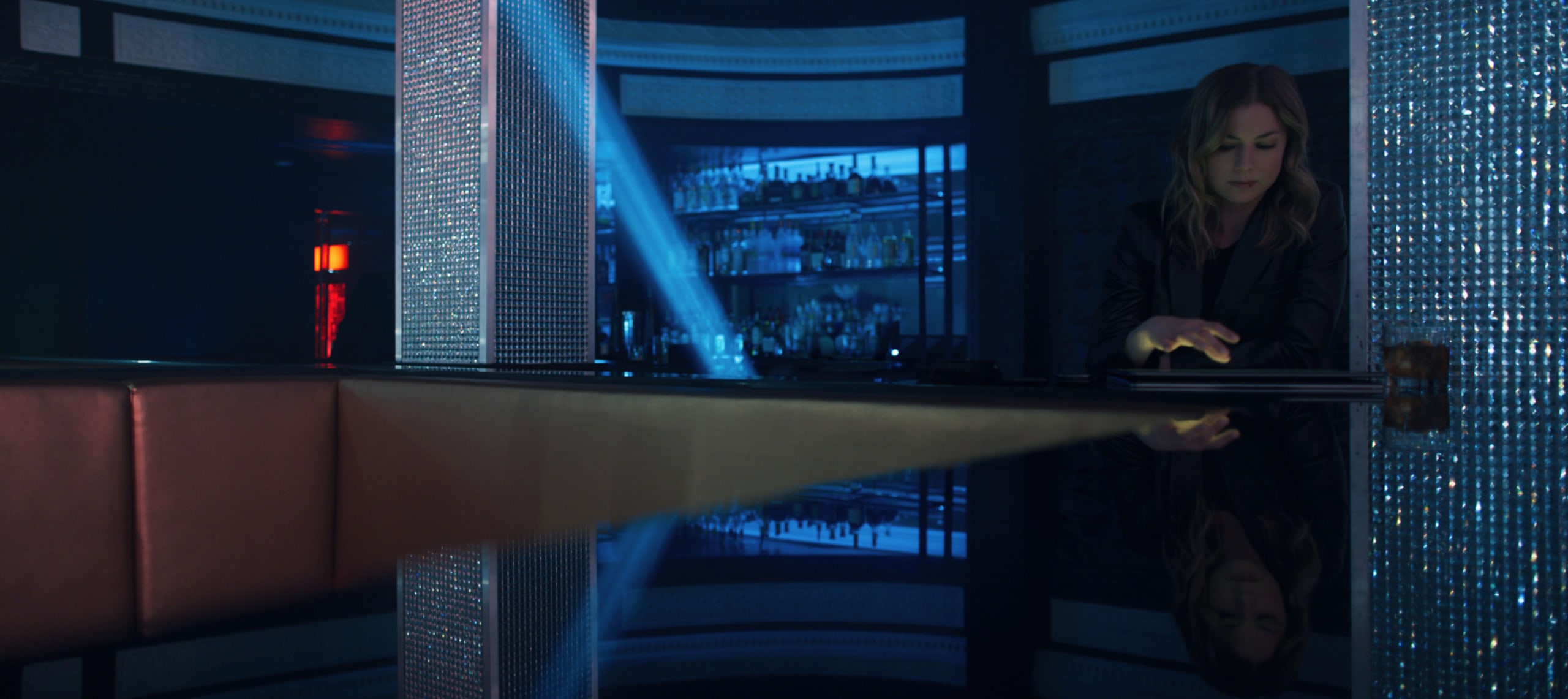 Hoskins is captured by the Flag Smashers and Walker takes the serum. Sam witnesses his new strength when he arrives to the scene.
During the fight Bucky shows off his impressive knife skills again. Hoskins is killed when Karli kicks him into a column. Walker completely loses it and kills a Flag Smasher with the Shield while people record it with their phones. Unlike Steve who continued to be a better man when he lost Bucky in Captain America The First Avenger, John ends up doing the opposite. This moment also mirrors Captain America Civil War when Steve was in a similar position standing over Tony. Steve however drops the shield and leaves it behind.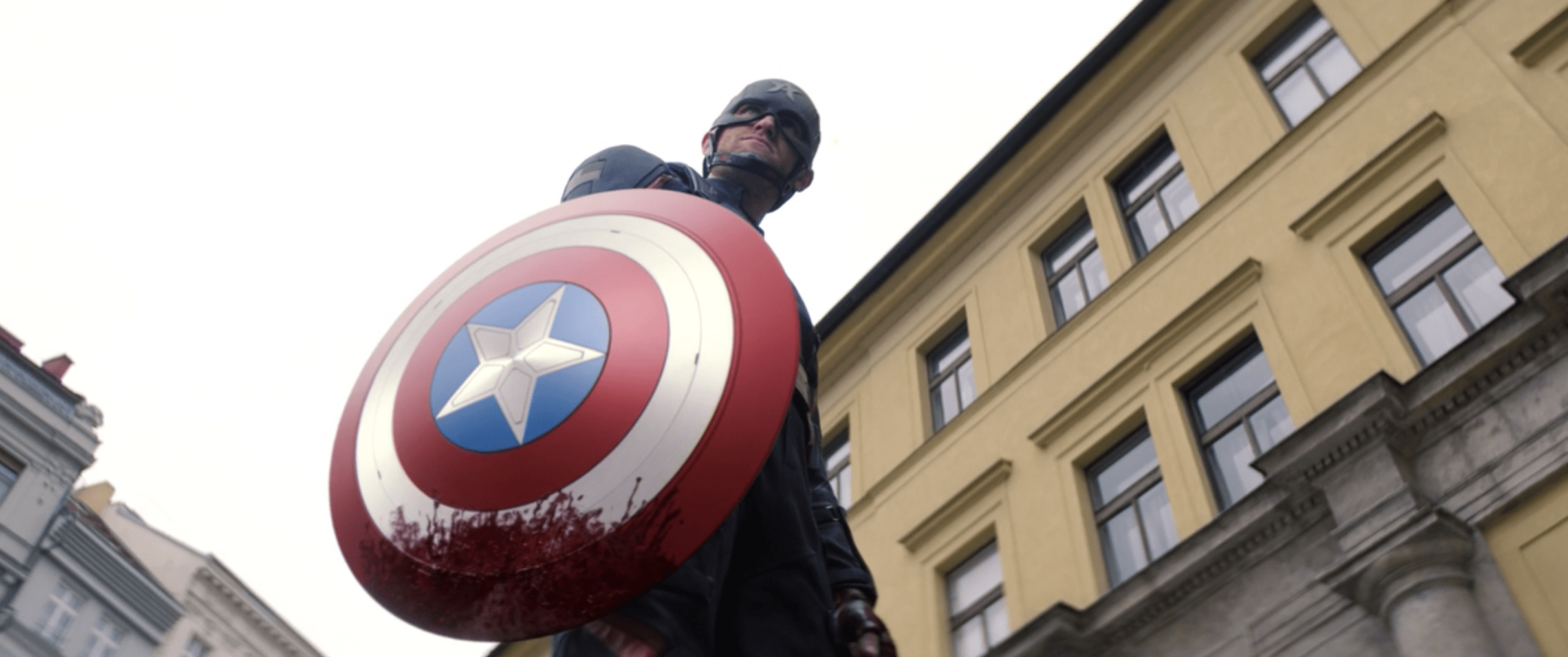 Falcon and Winter Soldier is now streaming on Disney+.