May the fourth will not disappoint this year. Coming to Disney+ is the all new show Star Wars The Bad Batch. The trailer has this fan excited as we see just what kind of mischief these boys are going to get into.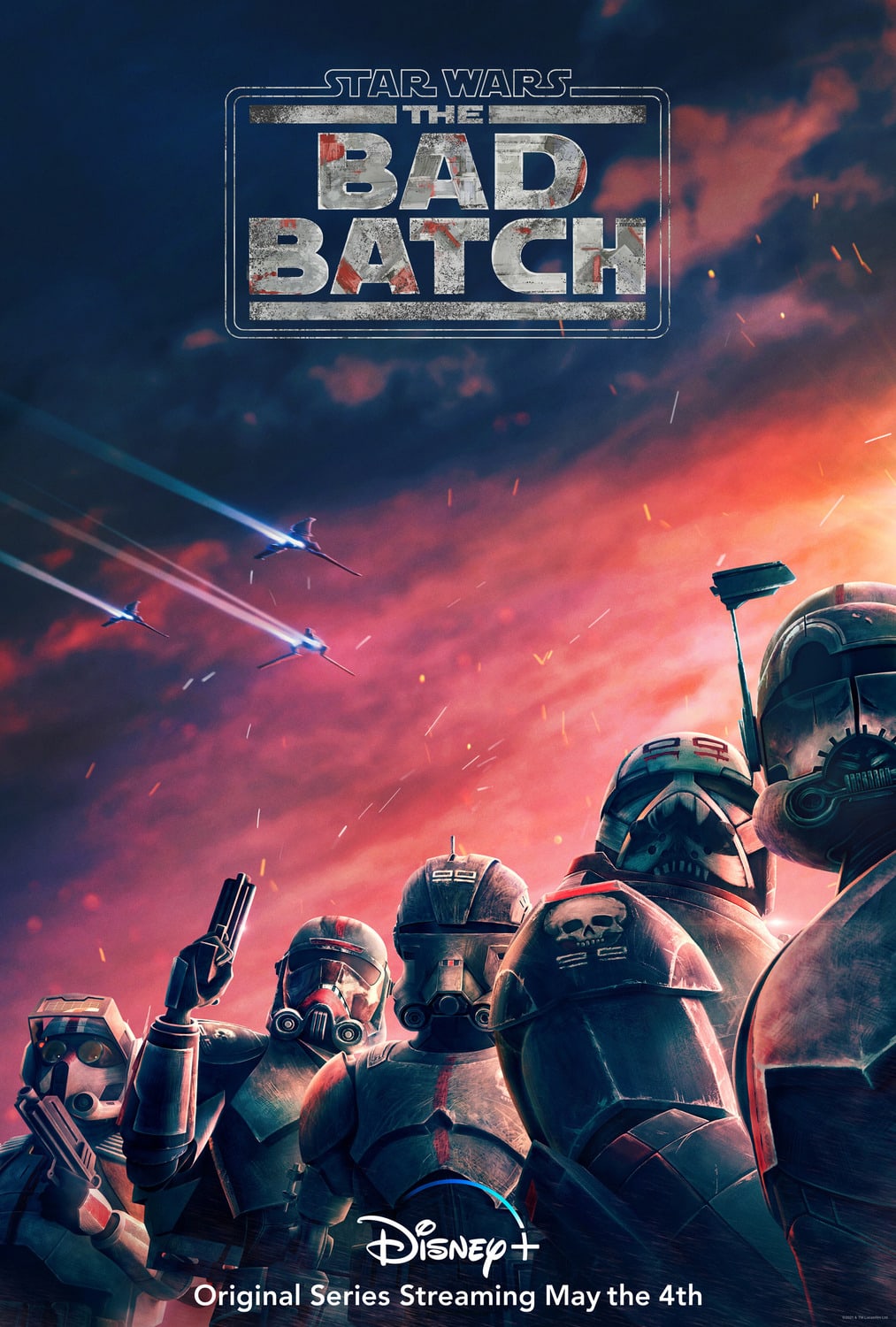 The Bad Batch Trailer
Star Wars: The Bad Batch follows the elite and experimental clones of the Bad Batch (first introduced in "The Clone Wars") as they find their way in a rapidly changing galaxy in the immediate aftermath of the Clone War. Members of Bad Batch, a unique squad of clones who vary genetically from their brothers in the Clone Army, each possess a singular exceptional skill that makes them extraordinarily effective soldiers and a formidable crew.
RELATED: The Mandalorian Season Two The Rescue Easter Eggs and Breakdown
Everything We Know About The Bad Batch
These guys were first introduced in an episode of The Clone Wars. Here is everything we know so far about their dedicated series.
When Does The Bad Batch take place in the Star Wars Timeline?
The Bad Batch takes place right after Order 66 in Revenge of the Sith, which in Star Wars speak is roughly 19 BBY. That places it before Star Wars Rebels.
Moff Tarkin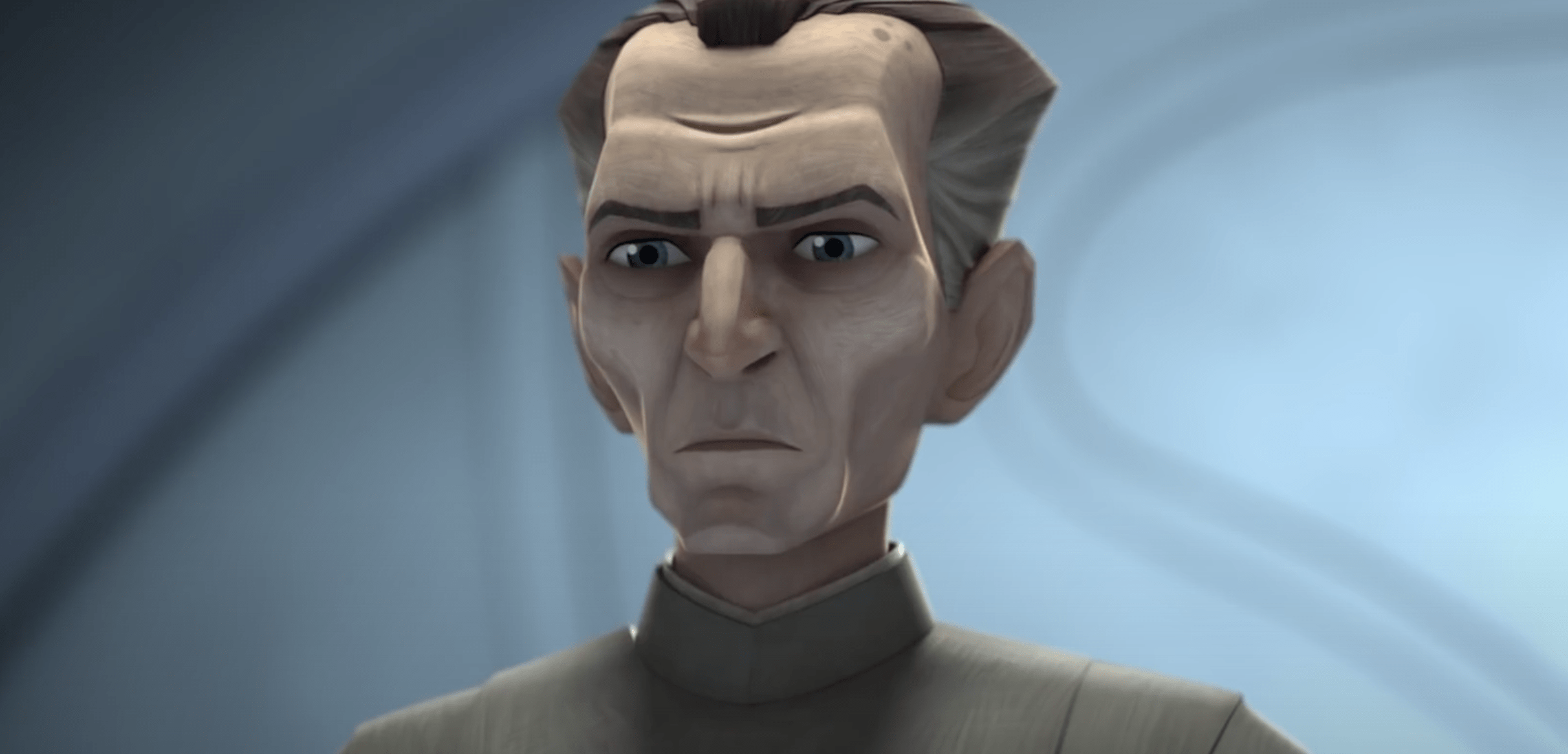 Moff Tarkin is appears to be the main antagonist of the show. In the trailer we see Tarkin overseeing testing on the planet Kamino, the clone home world. Tarkin is impressed by their abilities but is concerned about there tendency towards disobedience. Clearly they continue to defy the Moff because the trailer shows him ordering them to be hunted.
Omega The Final Jango Fett Clone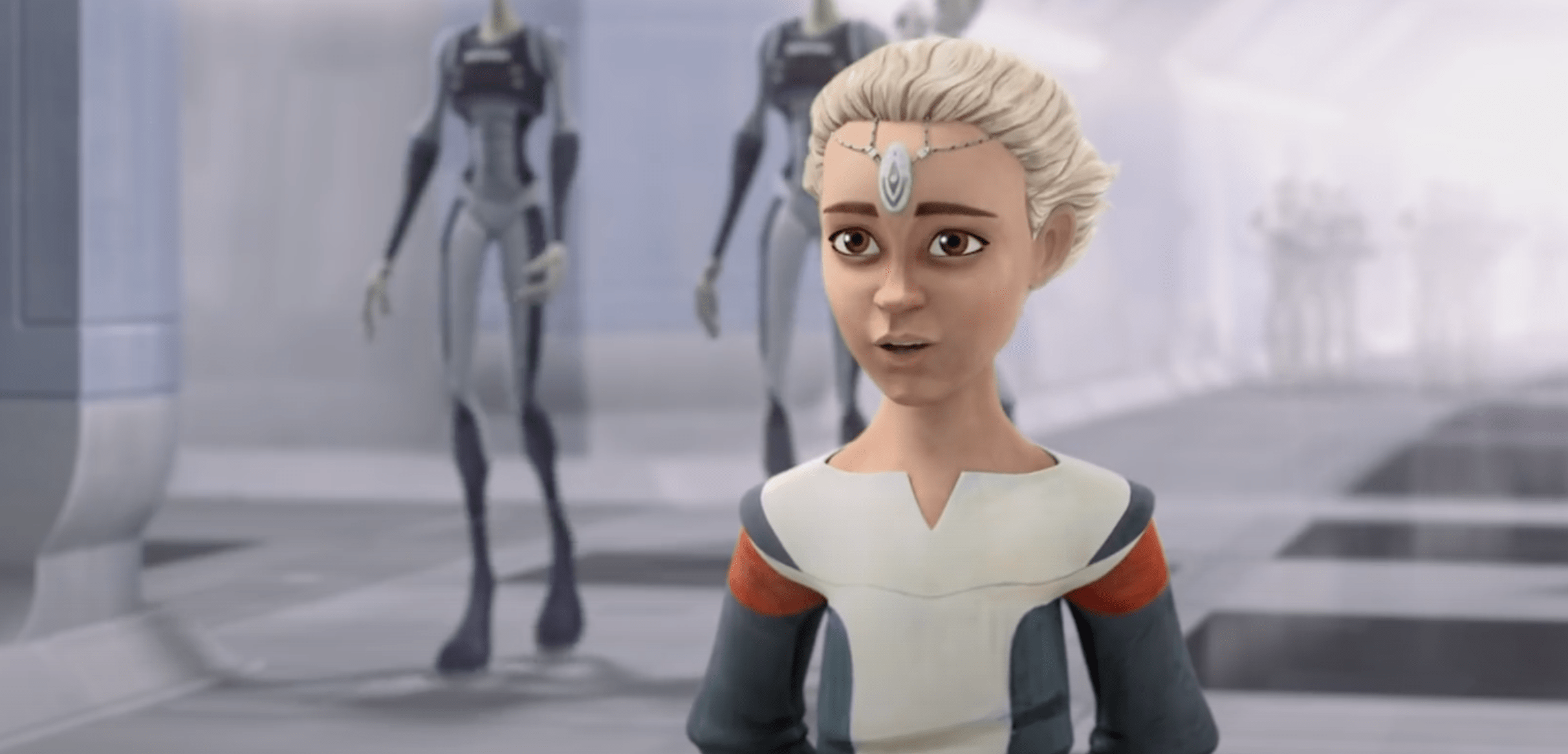 A new character, "Omega" is introduced and is quickly taken in by The Bad Batch. Omega means "the end" leading fans to speculate she is the final Jango Fett clone.
Commander Rex
Everyone's favorite clone trooper Commander Rex makes a brief appearance in the trailer.
Fennec Shand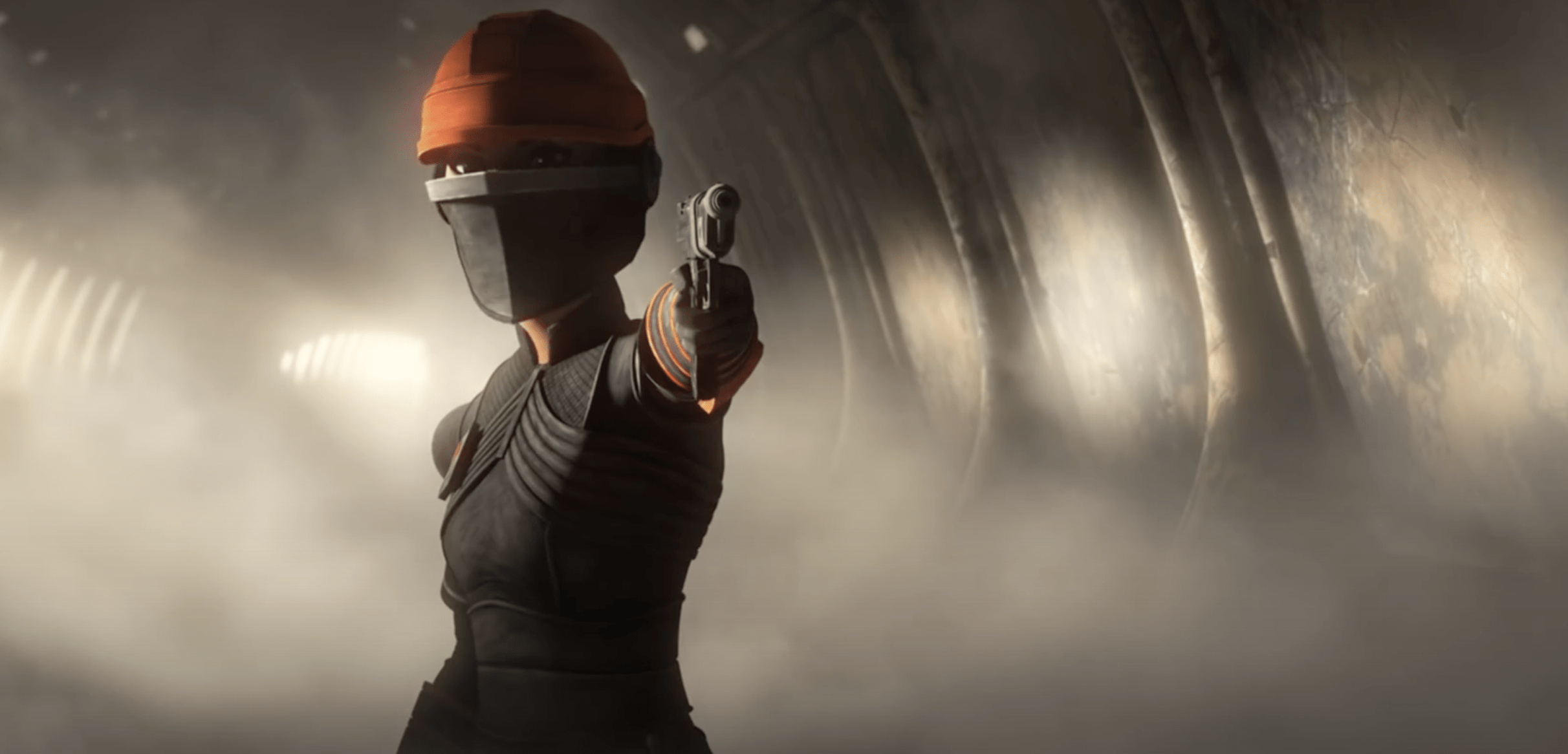 First introduced in The Mandalorian, Fennec Shand (Ming-Na Wen) will also be appearing in this show. Fans are hoping we see more of her backstory and her life before she met up with Boba Fett.
Other returning Star Wars characters:
Saw Gerrera
R2-D2
Anakin Skywalker (Matt Lanter)
Dee Bradley Baker will carry on his legacy of voicing all the clones.
Mace Windu (Terrance 'T.C.' Carson) is also rumored to be returning and that could mean we will finally see confirmation that he survived his fall in Revenge of the Sith. Samuel L. Jackson has already claimed this so we are just waiting to see it happen.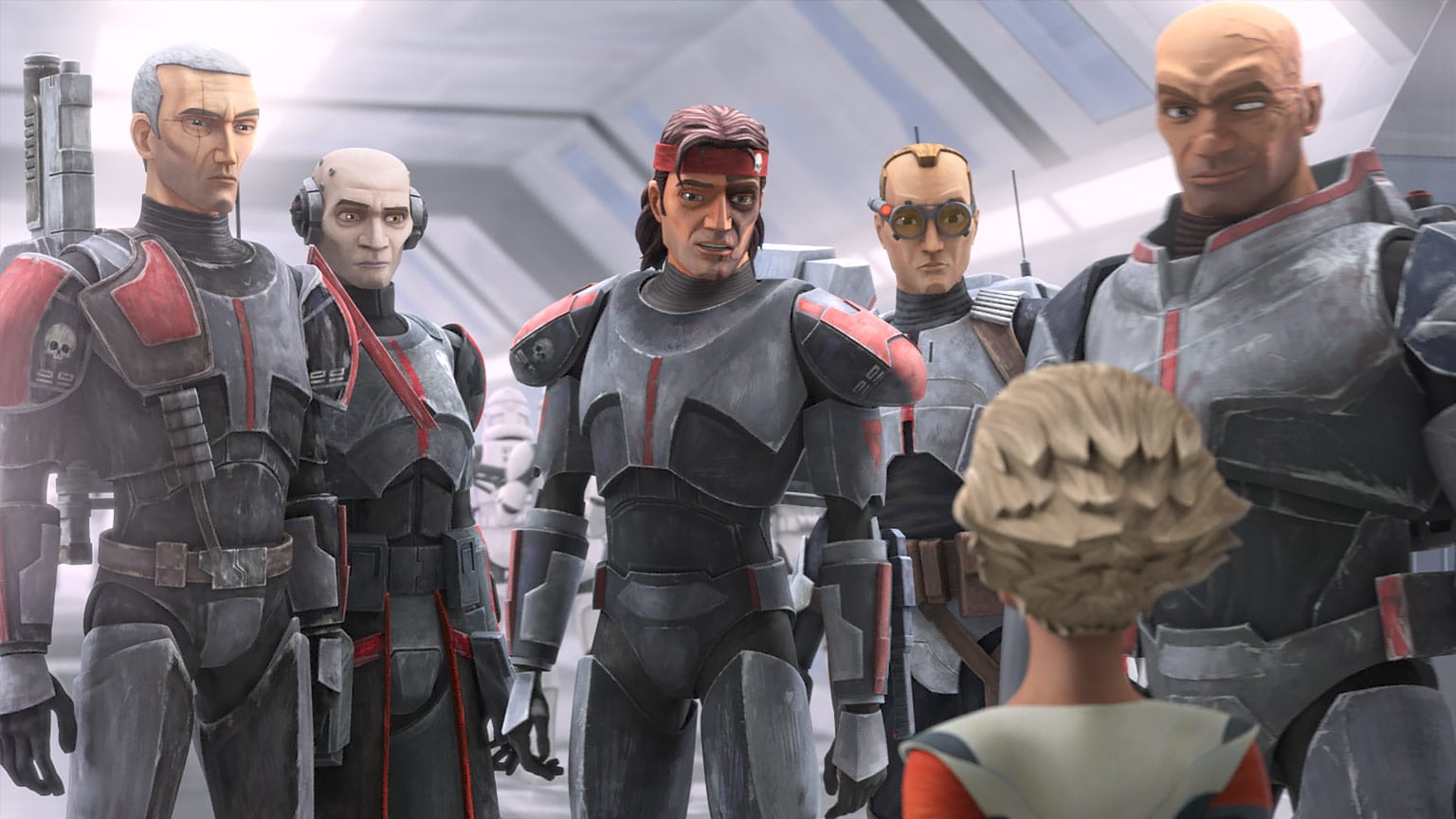 Star Wars: The Bad Batch premieres May 4, with a special 70-minute episode, followed by new episodes every Friday starting on May 7 only on Disney+.