Coming to ABC's Wednesday night lineup is a new series that takes a closer look at the hilarious, uncomfortable, and sometimes frustrating relationship among three adult siblings. Home Economics takes aim at social classes while showing how the bonds of family can survive almost anything.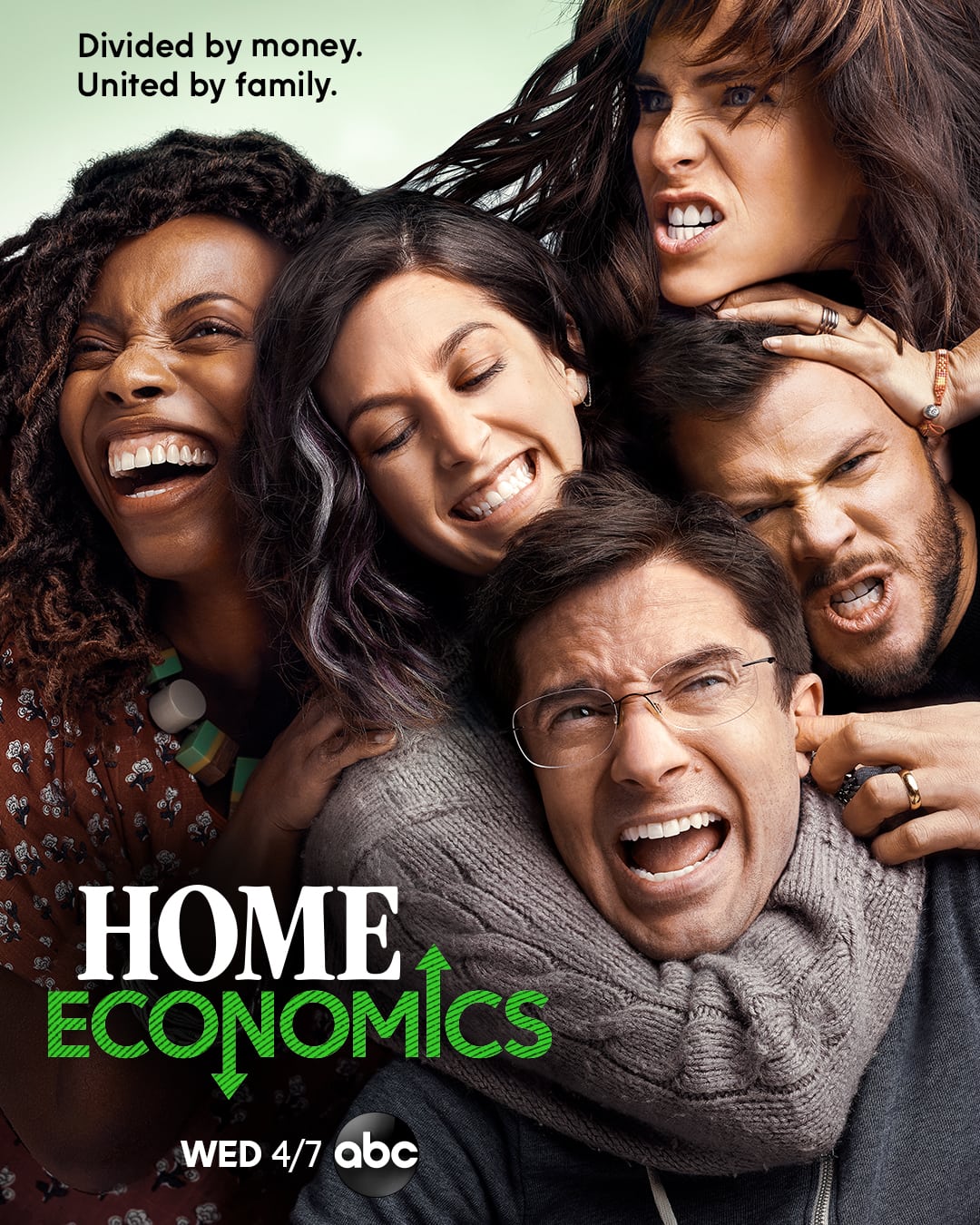 *images courtesy of ABC
Home Economics Show Review
From writers and executive producers Michael Colton and John Aboud, Home Economics centers on three adult siblings: one wealthy, one middle-class and one barely holding on. The comedy is inspired by the life of writer and executive producer Michael Colton.
The Pilot episode introduces the three siblings- Tom (Topher Grace), Sarah (Caitlin McGee), and Connor (Jimmy Tatro) along with their respective families. Connor is enjoying the posh and easy life of the 1%. Sarah meanwhile has just lost her job and is struggling to make ends meet. Tom is in the middle, having enjoyed some success as an author but who is now hitting a wall when it comes to his career. They all converge in Connor's new house, formerly owned by Matt Damon, with Sarah and Tom reluctantly planning to ask their little brother for financial help. They quickly learn that they aren't the only ones going through something.
Home Economics is both heartwarming and humorous, pulling audiences in with its relatable family dynamics. Not only that but this show also addresses being parents to young children, job loss, divorce, same-sex marriage, interracial marriage, and more. I love to see a show being inclusive and also one that does not shy away from situations that we encounter in our day to day lives. Adding in the financial problems, this sitcom is aiming to be the most relatable to viewers yet.
RELATED: Interview with Karla Souza of ABC's Home Economics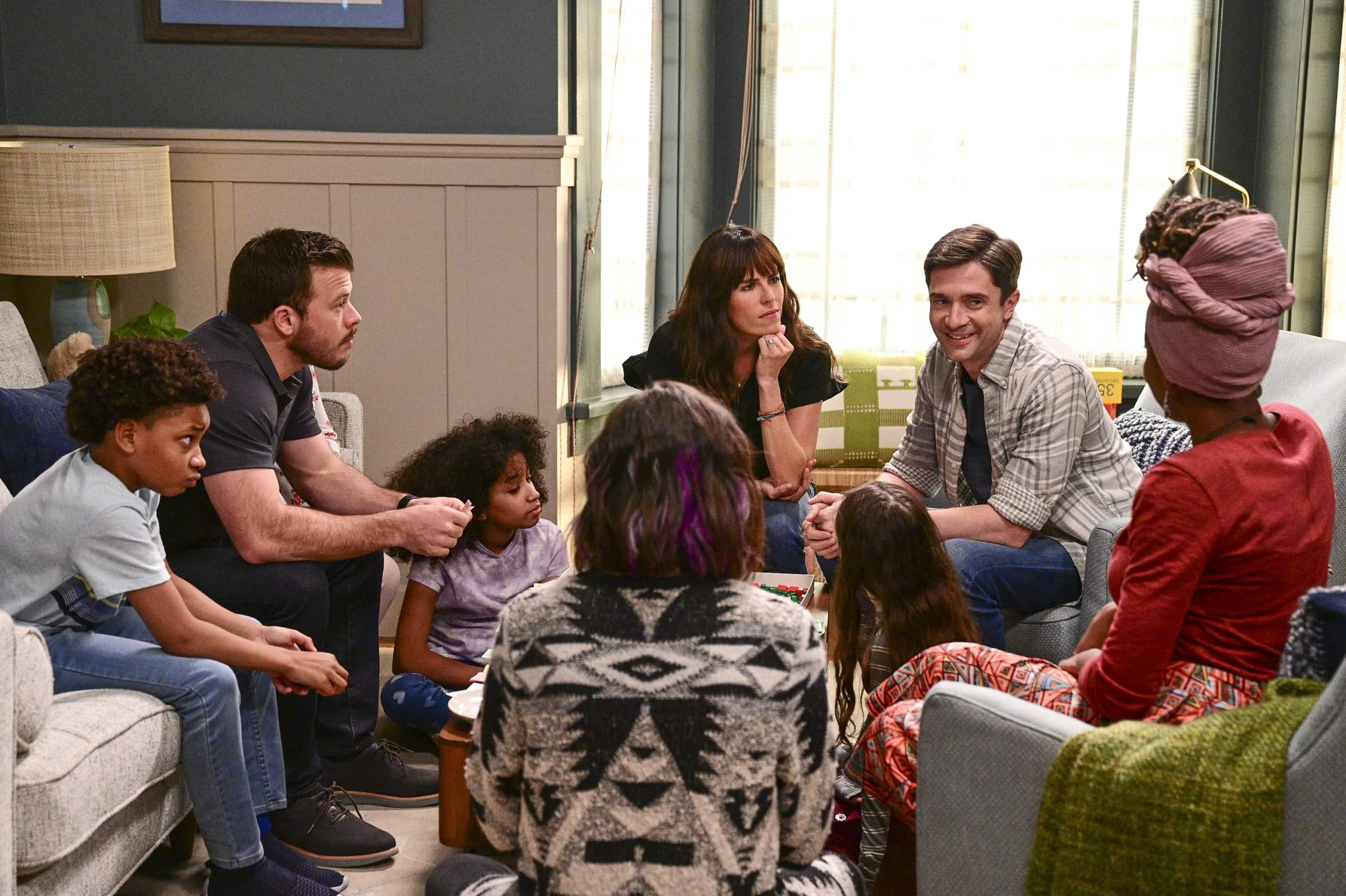 The energy the cast brings to the show is part of what drew me in. Grace, Tatro, and McGee come off as believable siblings each with a unique outlook on life. Tatro's Connor has some arrogance but maintains a lovable persona. The charisma Tatro naturally embodies helps this along. The competitive person within me particularly enjoyed his ruthless Monopoly skills. McGee's Sarah along with her wife Denise (Sasheer Zamata) balance out Connor's aloofness with their awareness and heart for those around them. Zamata's SNL background is apparent as she hits the comedic beats perfectly.
Grace's Tom acts as the show's narrator and watcher of his siblings' lives. He's not the funny one though he tries, but is more like the dad of the siblings which any firstborn can relate to. My favorite character though is Marina, Tom's wife played by Karla Souza. Perhaps best known for her work on How to Get Away With Murder, Souza shines in this comedy and is sure to be instantly loved by moms everywhere.
After screening the pilot and episode 2 I am hooked. My husband and I have been looking for a new show since Modern Family ended and from what I've seen so far, Home Economics could fill that void. I need more episodes, I also need to know what is going to happen when Tom's family discovers he is combatting his writing slump by working on a novel about them. Anyone with siblings knows they are not going to be pleased, I'll have my popcorn ready.
If the first two episodes are any indication, Home Economics is set to become your new favorite family comedy. It is a show that meets most of us where we are and offers us a chance to laugh along characters who truly understand. Not to mention it also may give you some awesome tips for the next family round of Monopoly.
Watch Home Economics Wednesday, April 7 at 8:30pm EST on ABC. Catch up on any episodes you miss the day after they air on Hulu.
The series stars Topher Grace as Tom, Caitlin McGee as Sarah, Jimmy Tatro as Connor, Karla Souza as Marina and Sasheer Zamata as Denise. Also starring is Shiloh Bearman as Gretchen, Jordyn Curet as Shamiah, Chloe Jo Rountree as Camila and JeCobi Swain as Kelvin.