George Igoe has taken his love of traveling and turned it into a fun, free, educational series on Million Stories that gives audiences a way to explore top US cities on a budget. I had the chance to speak with him about his show George Goes Everywhere to find out more about his time here on the East Coast, bucket list cities, and more.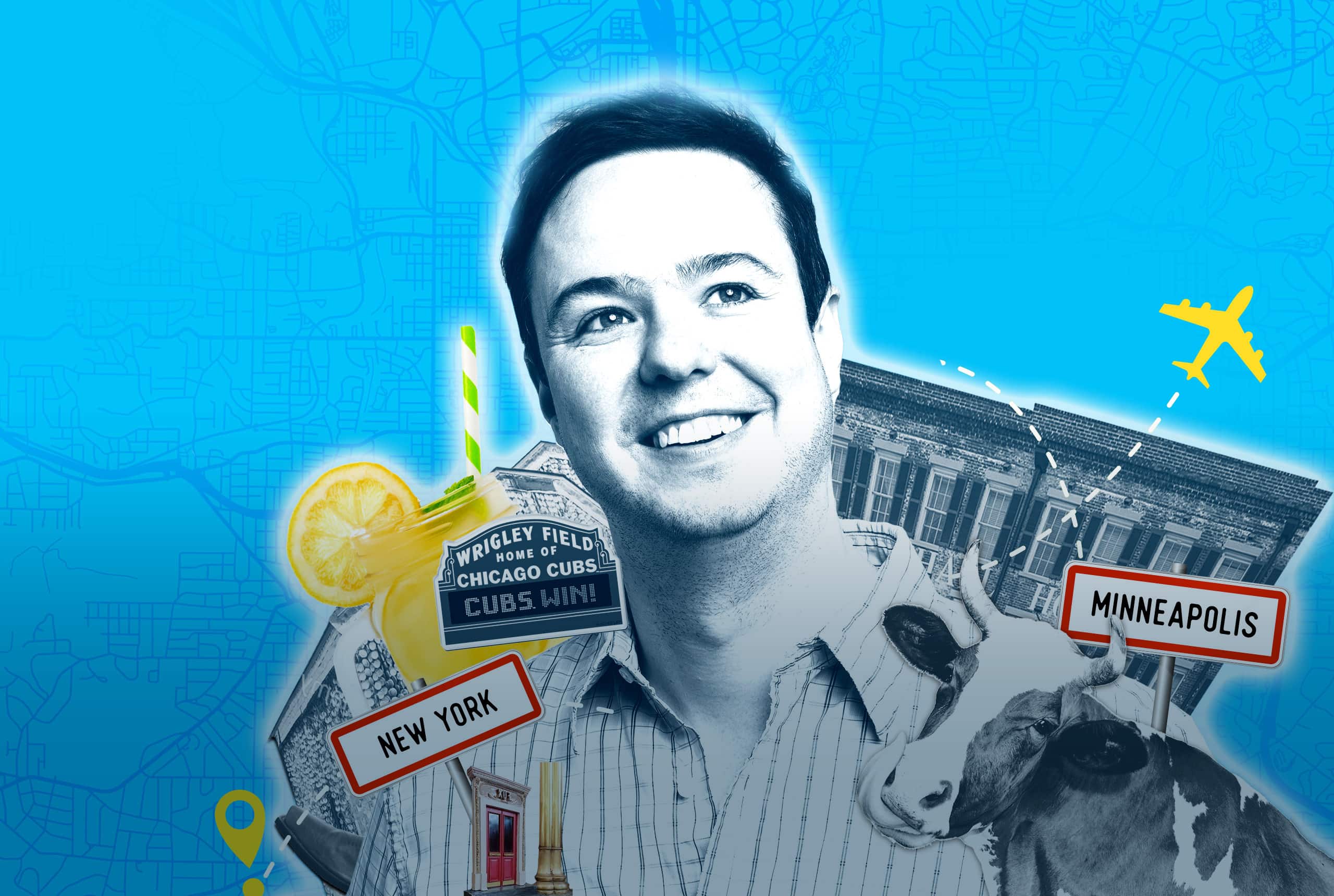 Interview with George Igoe
Prior to exploring the top cities in the US for George Goes Everywhere, George worked for shows such as Family Guy, The Cleveland Show, and was a writer on CBS' Mike & Molly. This new show isn't his first foray into affordable travel. Previously, he developed Rich Travel / Poor Travel, where he traveled first class with frequent flyer miles, then explored the destination city on a micro-budget.
You have already shared budget tips on your other show Rich Travel/Poor Travel. How did George Goes Everywhere come about?
George: The idea came from my personal life. I've always loved to travel, but haven't always had the bankroll to fund it, so I had to get creative. And I've worked in television for many years, so it just made sense to combine these two aspects of my life and create a show like this.
As someone who loves to travel, I know that sticking to a budget can sometimes be hard. Especially when it comes to wanting to do everything a city has to offer. How hard was it to stick to your budget? Was there anything you had to walk away from because it would've put you over your $100 a day limit?
Of course, it's trickier in some of the more expensive cities like New York and Chicago, but if you do some research, you can almost always find great fun stuff that doesn't break the bank. I think the main thing I've had to walk away from is some of the fancier restaurants… instead opting for more casual street food.
RELATED: Interview with Peter Ramsey for Million Stories
I'm an east coast girl so let's talk about the cities you visited on this side of the country. If you had to pick, what were your favorite, can't miss spots for each city?
In NYC, I think Enoteca Maria and their "Nonnas of the World" concept is absolutely wonderful. It's a fantastic concept and one I'd love to see more places try. In Boston, I think the Boston Tea Party museum is really fun. It's a combination of history and silly fun that is right up my alley.
And as for Philly, the Philly Taco! Why get a cheesesteak when you could get a cheesesteak wrapped in a slice of pizza? They've truly created something that is greater than the sum of its parts.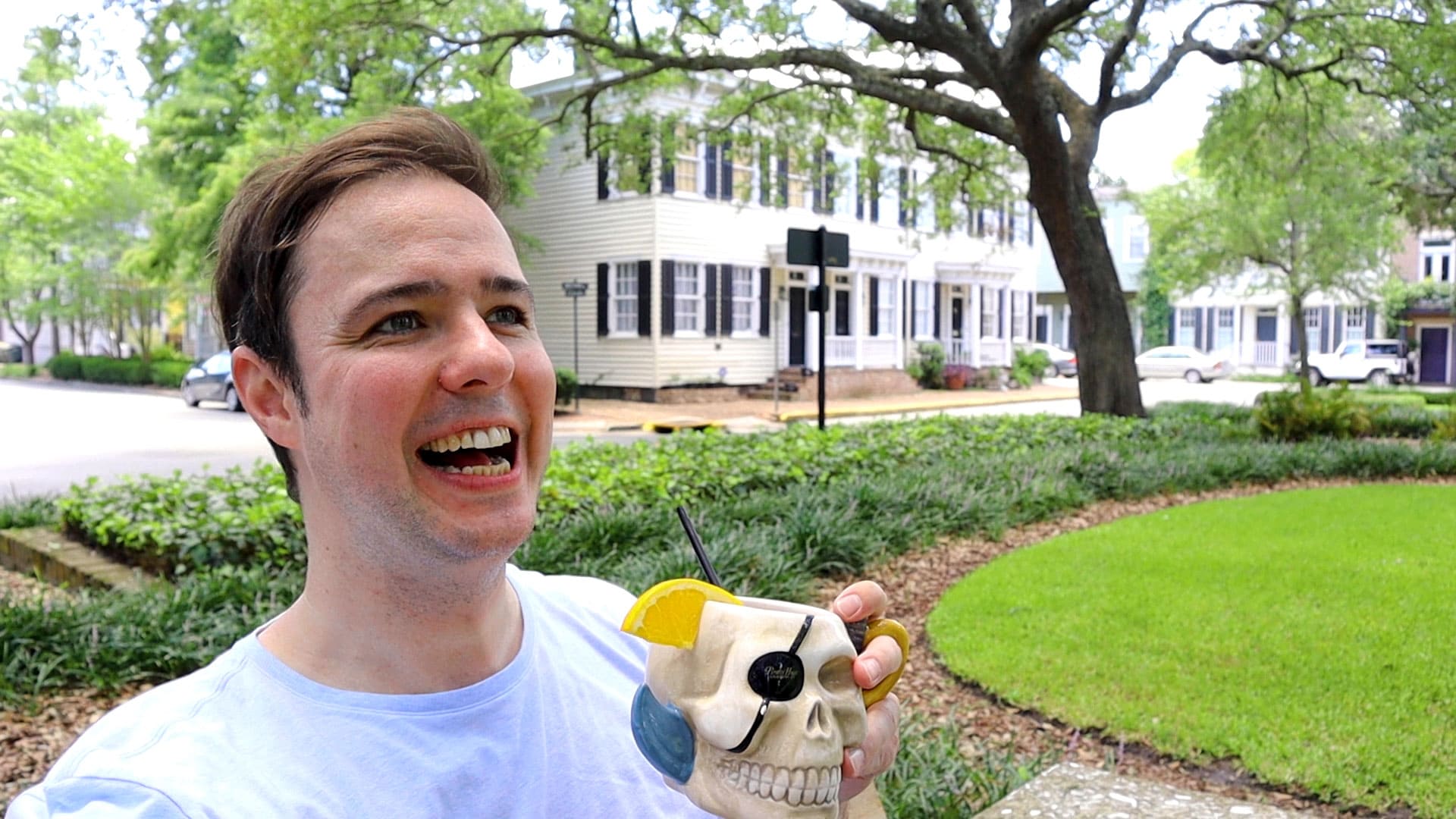 You have covered a lot of ground in the show. Was there anywhere you didn't have a chance to visit that you would like to go back to see?
I was hoping to take a tour of the Dallas Cowboys stadium in Dallas, but unfortunately it just didn't work out. Next time!
Speaking of all the cities you have visited, there are so many more out there! Where to next? Do you have any bucket list destinations?
Portland, Seattle, and Denver immediately come to mind. But as for a bucket list destination… I'd love to go to New Zealand.
This show was filmed pre Covid-19. Do you have plans to continue the series once travel opens up more? You mentioned New Zealand as a bucket list city, does that mean George Goes Everywhere will go international?
I'd love nothing more! There are still plenty of cities in the US I need to hit, but I'd also love to take it international!
I'm looking forward to see George visit more cities and give me all those money saving tips! His 12-city tour kicked off in New York City, where George visited the Papaya King, Queens Museum, Old City Hall Subway Station and took a class in breakdancing. That sounds like something my son would love to try, so I am definitely adding it to my next time in New York list.
You can watch all the current episodes of George Goes Everywhere for free on Million Stories.