On May 18, bring home everyone's favorite mischief makers on Blu-ray and DVD, Tom & Jerry. This movie sticks to the classic shenanigans Tom and Jerry are known for but brings them into our world. Keep reading to enter for a chance to win a copy in our Tom and Jerry movie giveaway!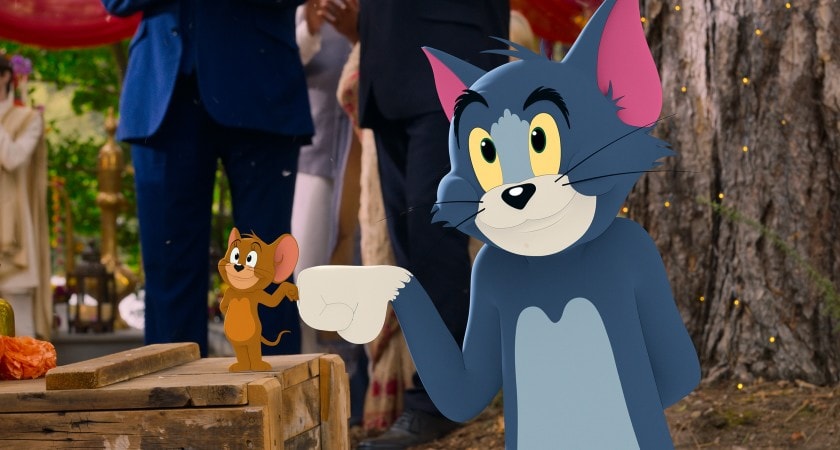 Tom and Jerry
Tom & Jerry starts off by introducing the audience to Tom, a cat pretending to be a blind musician in New York. His hustle is going well until Jerry shows up and ruins everything in an attempt to make money for himself. That leads to an almost immediate fight between the two with them eventually going their separate ways in the big city.
Jerry winds up settling in the swanky hotel where a young grifter named Kayla (Chloë Grace Moretz) has just landed a position in hospitality where she will be helping coordinate the biggest wedding of the year. When Jerry is discovered to be in the hotel Kayla volunteers to be the one who tracks him down. Enlisting Tom's help they set out to capture Jerry and pull off the wedding without any hitches. Unfortunately Tom's deep seated loathing of Jerry and vice versa causes a lot of damage to themselves and the hotel.
RELATED: Tom and Jerry Movie Review:Classic Cartoon Fun For The Family
Tom & Jerry succeeds at being a film longtime franchise fans as well as new ones will enjoy. The classic slapstick comedy will earn more than a few belly laughs and hopefully a chance to see these two rivals together on the big screen again.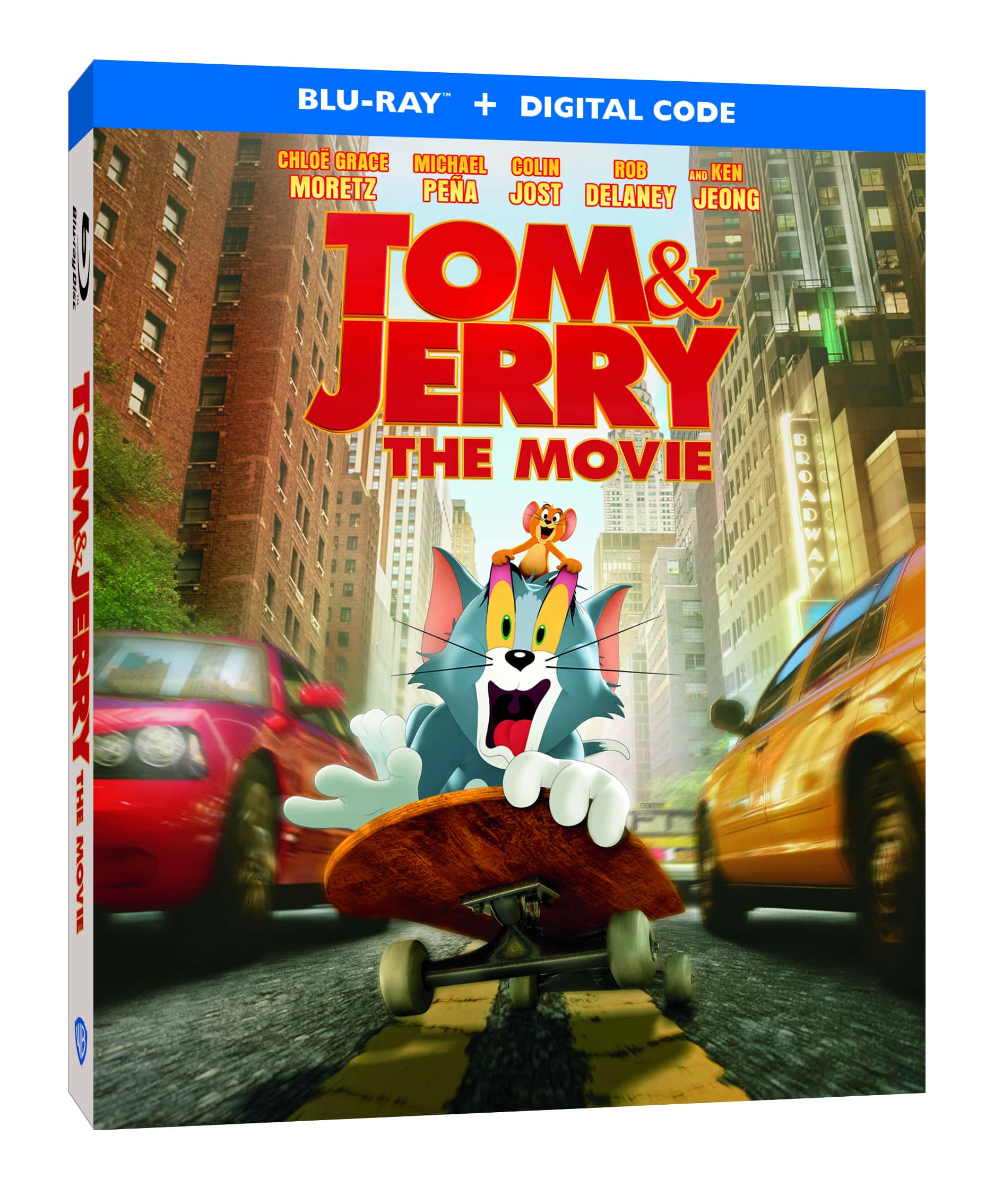 Tom and Jerry Bonus Features
Tom & Jerry Blu-ray Bonus Features:
Deleted ScenesGag Reel
Bringing Tom & Jerry to Life
Tom & Jerry's World
The Feud: #TeamTom vs. #TeamJerry
Jerry's "A House For a Mouse"
The Tom & Jerry Guide to New York City Wildlife
Inside the Wedding of Ben and Preeta
A Scene Comes to Life: Scene #1 – Ben and Preeta's Wedding
A Scene Comes to Life: Scene #2 – Animal Lock-Up
Tom & Jerry DVD Bonus Feature:
Tom and Jerry Movie Giveaway
One lucky fan will be chosen to receive a copy of Tom & Jerry!