With its gorgeous visuals, rapid-fire one-liners, and a heartwarming message, The Mitchells vs The Machines is putting the fun back in dysfunctional, making it one of the must see movies of 2021.
The Mitchells vs The Machines Review
Katie Mitchell (Abbi Jacobson) is your typical creative teen who is thrilled to be heading off to a film school in California. She feels like she has never fit in now she has found her people. Considering the drama at home where she is constantly butting heads with her dad Rick (Danny McBride), this new opportunity is a welcome relief. Aware of the strain in their relationship, she's into technology and he is more outdoorsy amongst other things, he decides that instead of Katie flying to Cali for school there are going to take one last family road trip.
Her mom and peacemaker Linda (Maya Rudolph) thinks this is a wonderful idea. Along for the ride is Katie's little brother Aaron (Michael Rianda) and Monchi (Doug the Pug), their pug dog who resembles both a pig and a loaf of bread. On this family trip Katie and Rick continue to be at odds. But all that changes when a tech giant's A.I (Olivia Colman) takes over the world and The Mitchells are the last family on earth that can save the day.
This makes for a chaotically entertaining film with messages about the importance of family and commentary on our reliance on technology. That might sound like a lot to pack into 1 hour and 53 minutes but The Mitchells vs. The Machines pulls it off seamlessly delivering laugh out loud fun for the whole family.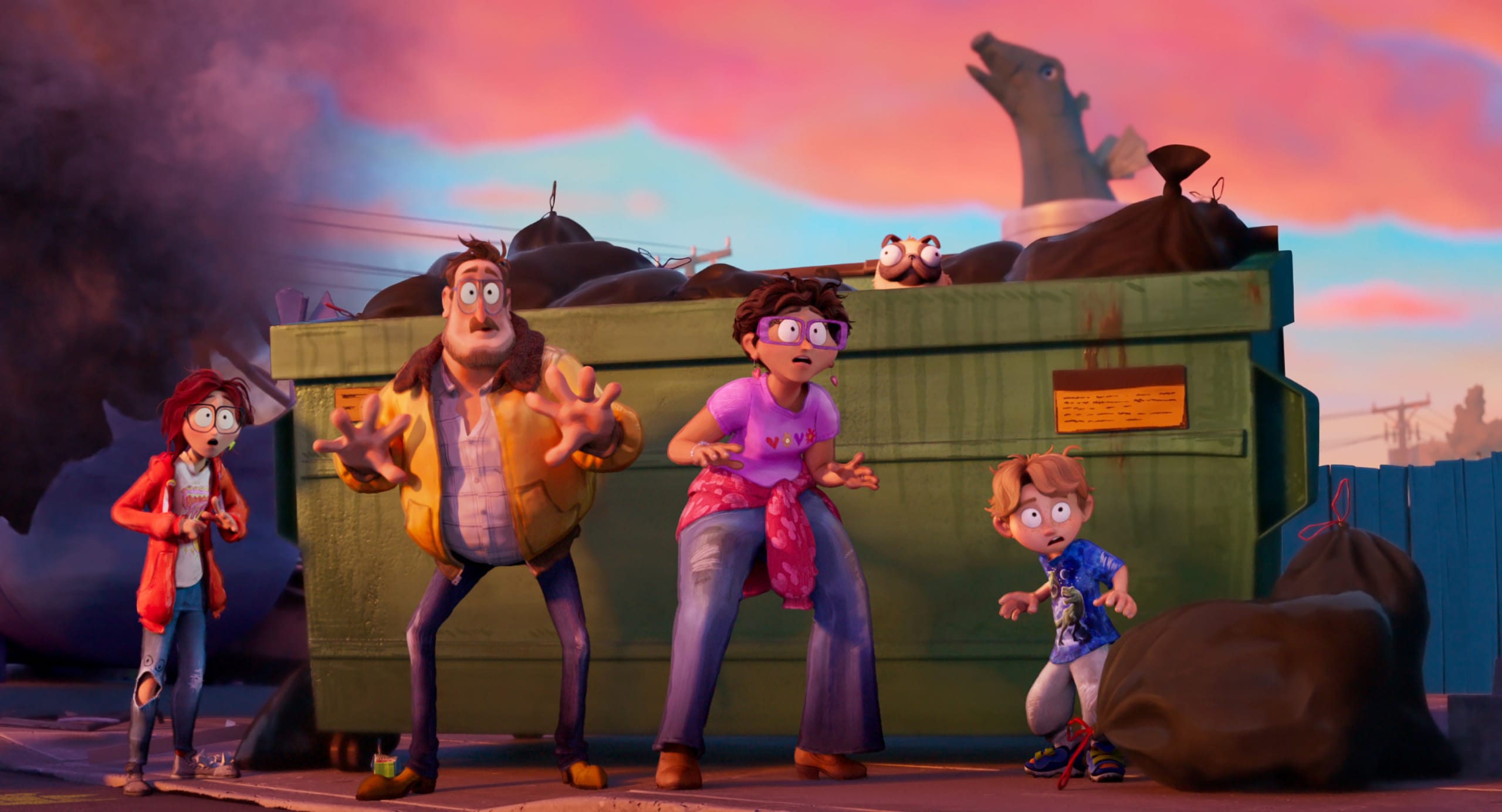 RELATED: A Week Away Movie Review: A New Take On Teen Musicals
This dysfunctional family trope sounds familiar because it has been used a lot throughout the years in both film and tv shows. However directors and writers Michael Rianda and Jeff Rowe manage to breathe new life into this genre with their signature style of filmmaking. Instead of focusing on the broader family they chose to zero in on the father daughter relationship. From there they weave in how humans as a whole have become disconnected despite living in a connected world. All of this happens while the hilarious world's worst family attempts to subvert a robot apocalypse.
The laughs aren't forced and the emotional moments are woven throughout reminding you why you are rooting for The Mitchells. This is a family like yours, like mine. We aren't perfect but we love each other. Our unique quirks make us unique and being weird at the end of the day is what can save the world. Rianda and Rowe don't ask The Mitchells to change who they are but focus more on showing the power that comes from accepting your authentic self.
Filmmakers Rianda and Rowe invite the audience and the characters to accept and celebrate what makes them special. Sometimes accepting who you are means understanding you are not in fact a human but actually a malfunctioning PAL robot. But that is okay Eric, there is room in this family for you too. Other times it means knowing that Monchi is going to steal every scene he is in because how could he not? Although my favorite character development may be Rita who goes from peacekeeping to Mortal Kombat when her family is threatened.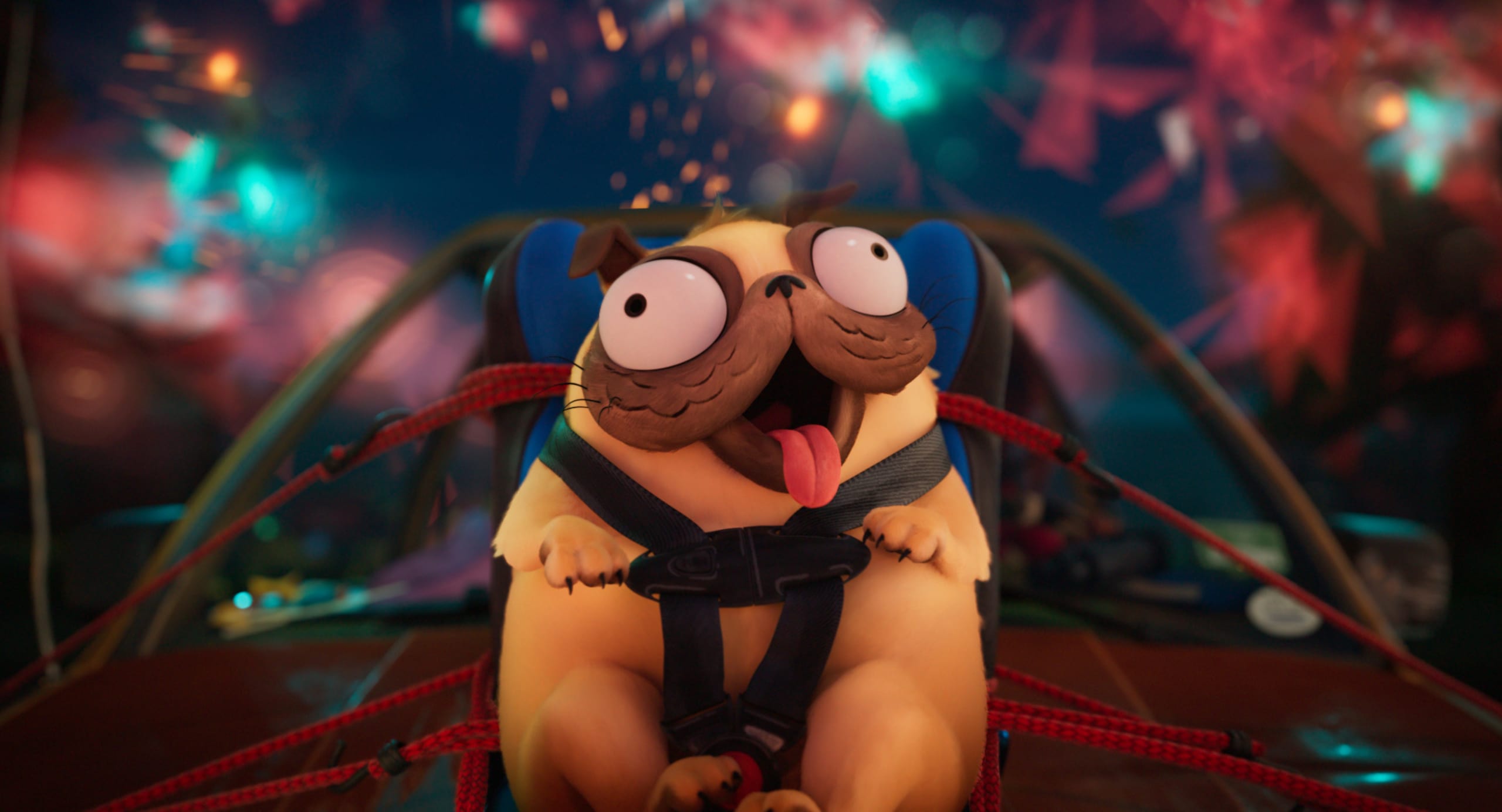 Visually, The Mitchells vs. The Machines brings some great animation to the table but that is expected with the team that brought us Spider-Man Into The Spider-Verse. It mixes 3D animation with 2D drawings as Katie narrates the story of her life, almost making her another director of the film. It's almost as if there is a film inside of the film when these drawings pop up and come to life. Not only does this allow the viewers to connect with Katie more but it is just pleasing to watch. For anyone like me who grew up on hand drawn animation, 2D characters and scenery will always bring a smile to your face.
The Mitchells vs. The Machines will have you laughing and smiling throughout the entire movie. It is one of those comedies that viewers of all ages will find themselves enjoying and maybe even learning a thing or too. But mostly it is something that everyone will want to watch again, especially whenever the desire strikes for something warm-hearted and ridiculously fun.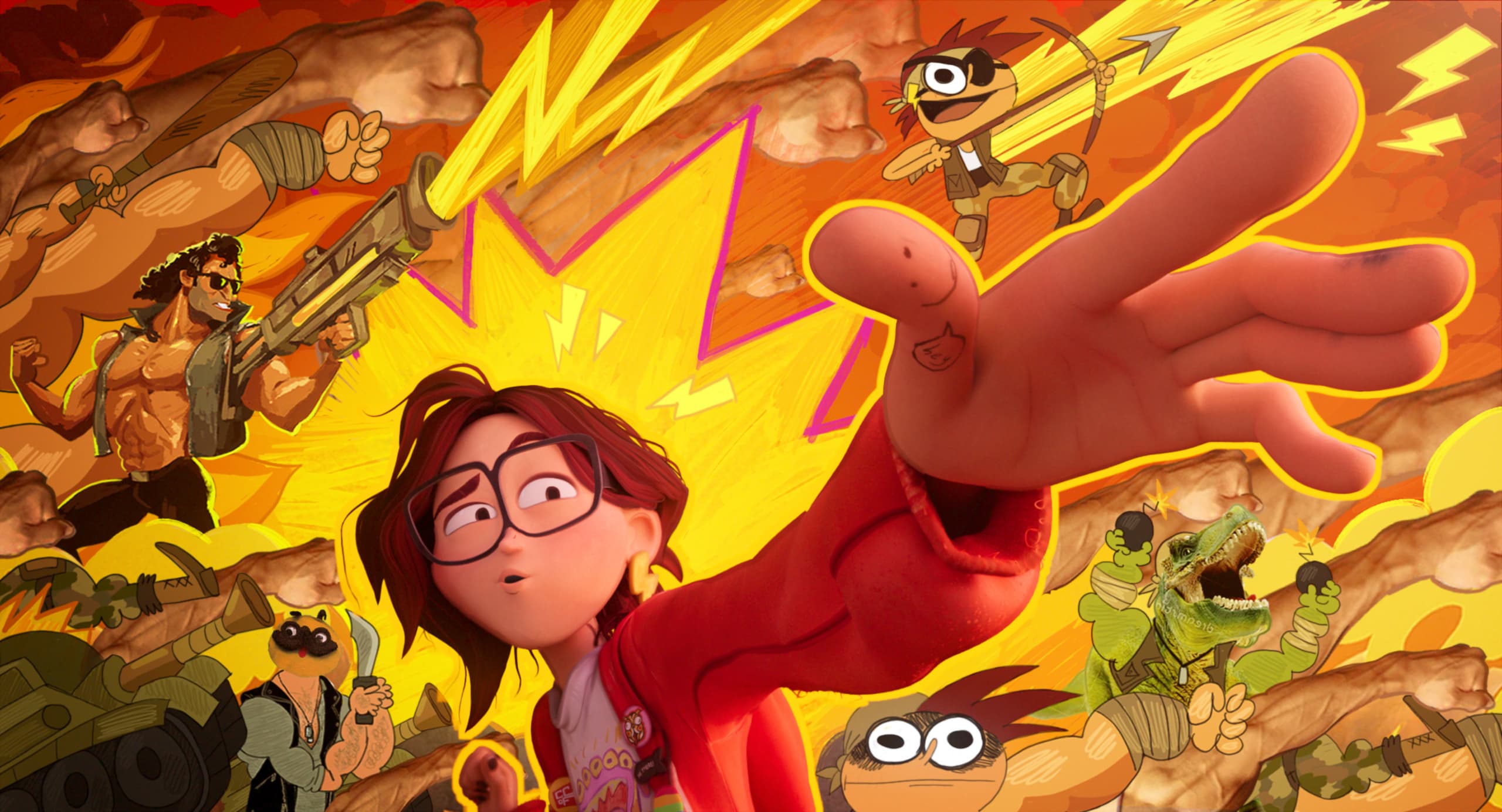 The Mitchells vs. The Machines is coming to Netflix April 30. It has a runtime of 1 hour and 53 minutes and is rated PG for action and some language.