To celebrate the PAWsome new DVD, PAW Patrol: Moto Pups, we've created these DIY PAW Patrol bike helmets inspired by Chase and new to the crew Wild Cat. With these adorable helmets on, fighting crime (and cruising around your neighborhood) never looked so good. Plus enter for a chance to win your own copy of PAW Patrol Moto Pups!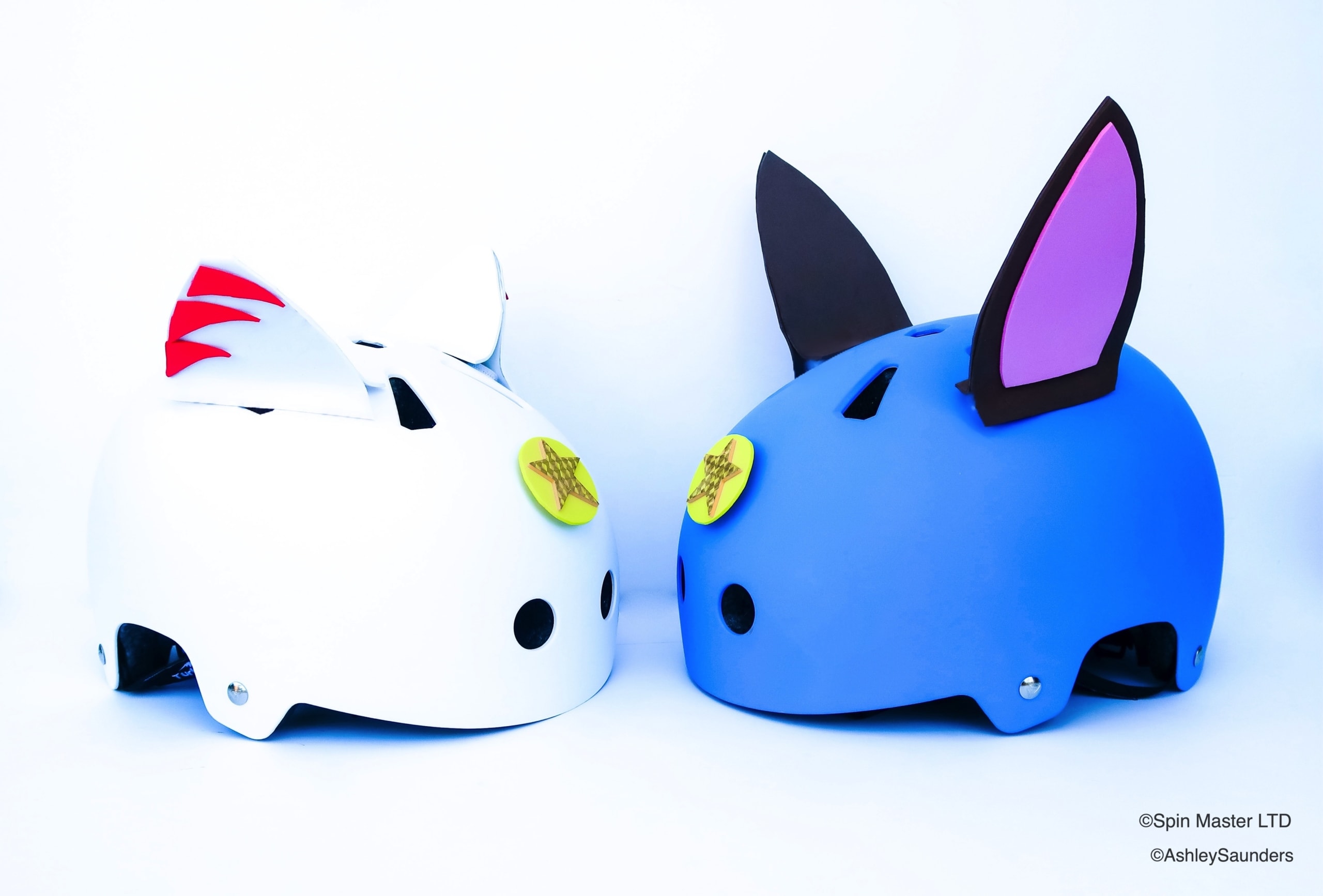 DIY PAW Patrol Bike Helmets: Chase & Wild Cat
Wild Cat is the newest member of the PAW Patrol and we just love him already. So when it came time to pick who we should create a helmet style for naturally he was a top choice alongside Chase.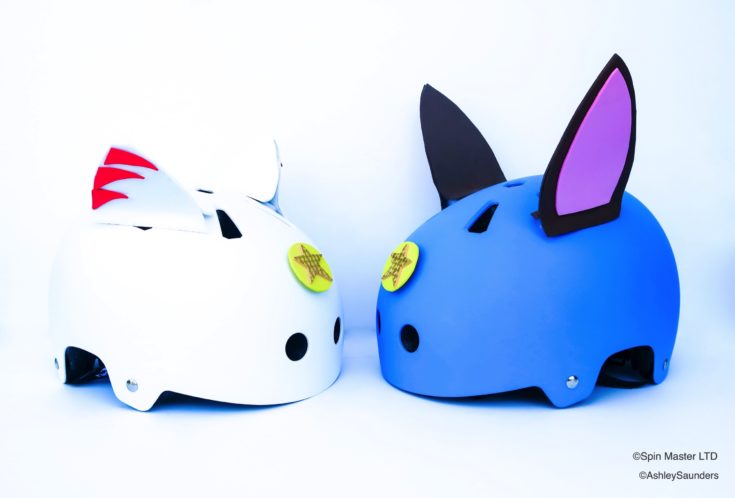 DIY PAW Patrol Bike Helmets: Chase and Wild Cat
Create your own PAWsome bike helmets to look like Chase or Wild Cat!
Materials
Brown, Pink, White, Red, and Yellow Foam Sheets
Yellow Star Sticker
Round Double Sided Adhesive Fasteners (I used Velcro)
Glue Dots or Glue Gun
Scissors
Pencil
Instructions
Print out all the cutting templates. Cut out the templates to use as guides on the foam.
Trace and then cut out each piece on the corresponding foam.
Once you have everything cut out, grab your brown and white ear pieces. Using Glue Dots or a glue gun, apply a generous amount to one side of the foam leaving space at the bottom for attaching the ears to the helmet. Fold the other side and press down. Repeat this for each ear.
For Chase, apply a generous amount of glue to the pink foam pieces and press them onto the brown ears.
For Wildcat, carefully apply glue and arrange the stripes on the side of the ear. There should be some hanging off the edge. This makes it easier to press onto the white ears. Cut off anything that is hanging over.
Using your yellow star sticker, trace a circle in the yellow foam that will be large enough to encircle the sticker. Cut out your circles and stick a star sticker in the center of each.
Now it's time to attach your ears. Using your double-sided adhesive fasteners, attach two on each end of the ears. Stick the fasteners together, sticky side out and then place at a slight sideways angle on the helmet. Press down firmly. Repeat this step for each ear.
Finally, attach the star sticker (their badges) onto the helmet using the same double-sided adhesive fasteners. And with that your little one is for a PAW-some ride!

Notes
Allow the fasteners to stick in place for at least 30 minutes before heading outside. If anything seems a little loose (bike helmets can vary in texture and smoothness) add additional glue dots, hot glue, or even krazy glue to ensure everything stays put.
PAW Patrol Moto Pups
Roaring onto DVD June 1 is the all new PAW Patrol Moto Pups. Joining the fun is the newest member of the PAW Patrol, Wild Cat. Join the pups and the cat on a wild ride that includes high-speed bikes and high-tech gear as they race to stop the Ruff-Ruff Pack from trashing the town, wrangle giant runaway donuts, and even rescue one of their own—Chase!
PAW Patrol: Moto Pups episodes:
Pups vs the Ruff-Ruff Pack
Pups Save the Donuts
Pups Save the Kitties
Pups Save a Moto Mayor
Rescue at Twisty Top Mesa
Pups Save a Sneezy Chase
Special Extra Bonus
Baby Shark's Big Show:Baby Tooth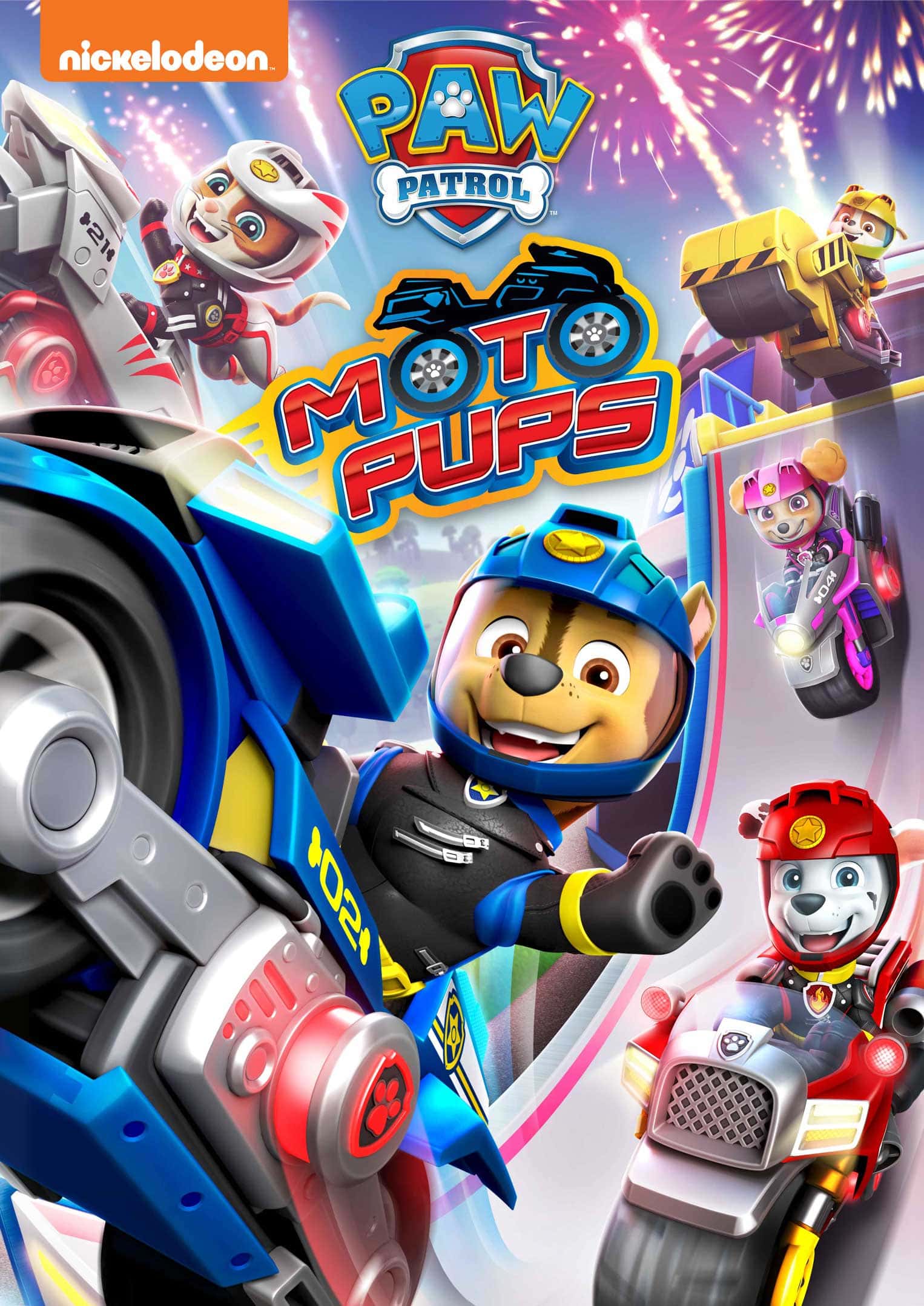 PAW Patrol Moto Pups Giveaway
One lucky winner will receive a copy of PAW Patrol: Moto Pups on DVD. Winner will be contacted via email and have 24 hours to respond. Good luck!