Marvel Studios released the first trailer for Eternals, set to hit theaters November 5. In classic Marvel form, the teaser did not reveal much but it did introduce us to the main cast without giving away the Deviants. Read on for the Eternals trailer breakdown and see everything you may have missed.
There wasn't a lot of action in the Eternals teaser or even a big bad reveal, except a tiny little blink and you miss it part. All of that is okay. Marvel is king at not giving too much away in their trailers and even though fans might complain a bit its for the best. We don't want a movie with the scope and scale of Eternals to be spoiled by too much info.
Eternals Trailer Breakdown
In the beginning there was the Eternals. The teaser opens on an ancient civilization, Babylon, with humans living their lives in a mundane way. That is until a strange ship appears in the sky.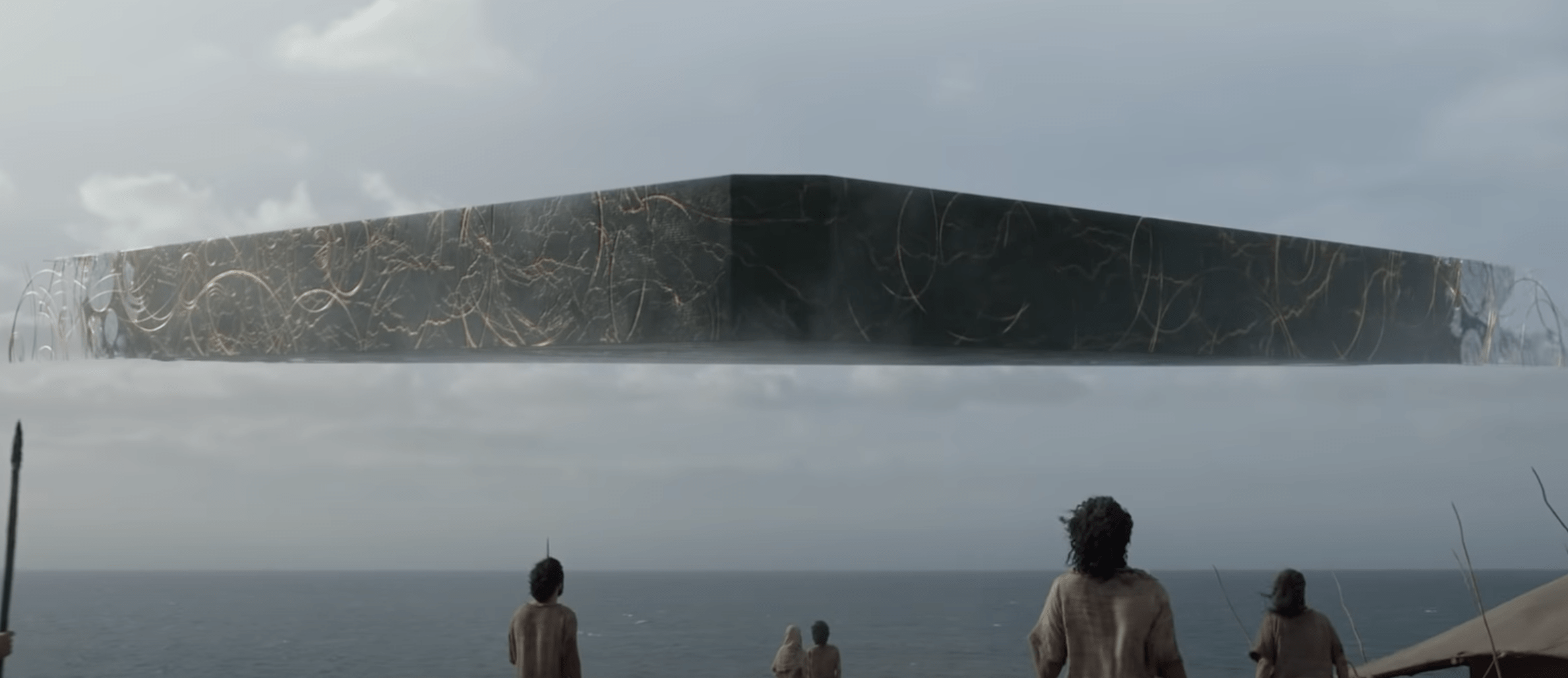 Sersi (Gemma Chan) remarks that it is beautiful to Ikaris (Richard Madden).
Thena (Angelina Jolie) is also shown followed by Ajak (Salma Hayek).
Phastos (Brian Tyree Henry) appears to be manipulating cosmic energy, one of his comic powers, while Sprite lounges in the background.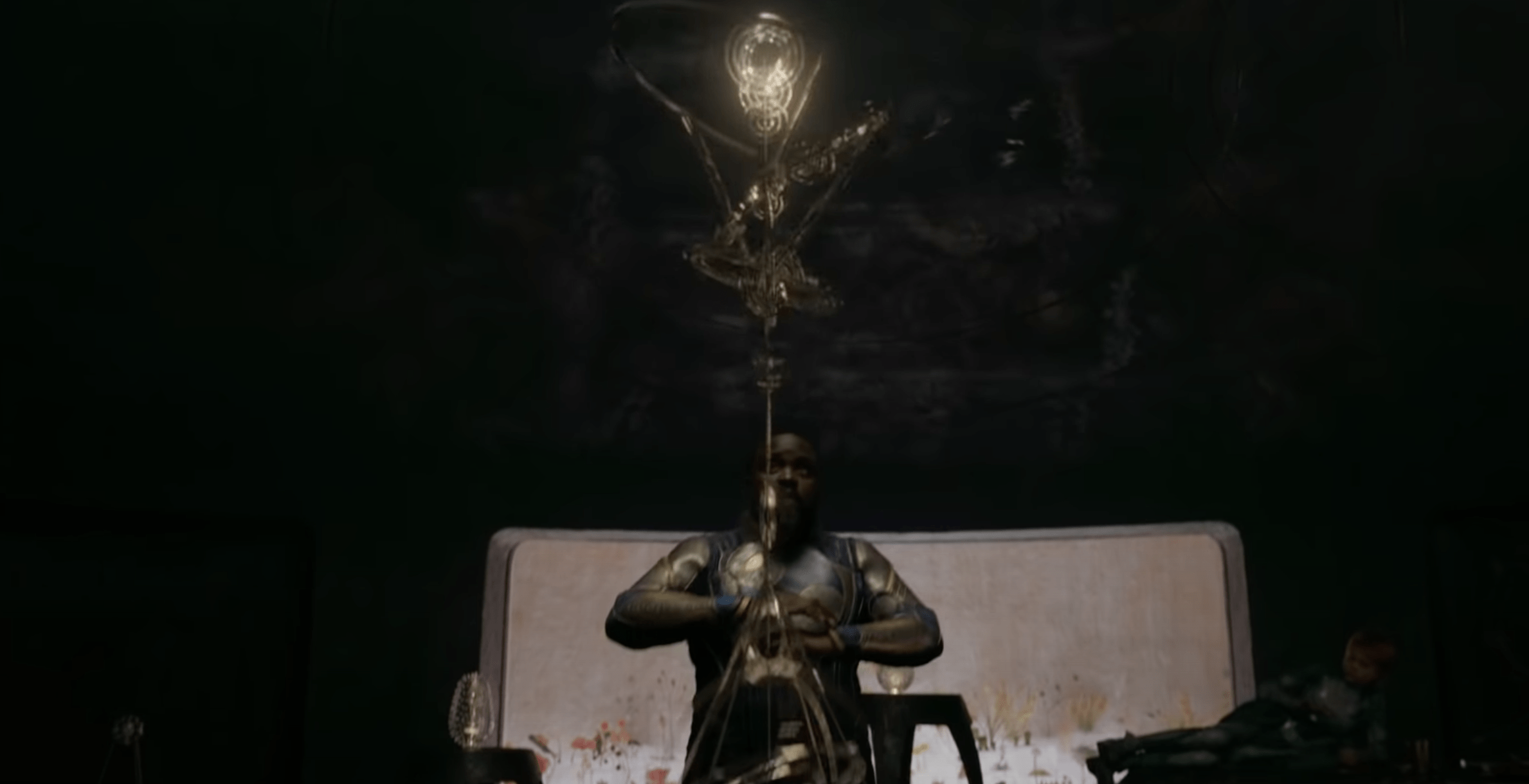 The narrator of the trailer claims the Eternals have watched over mankind but have not interfered. Presumably she means they didn't interfere in conflict because it is clear they have helped mankind along. Sersi is teaching them to irrigate and farm the land. She also hands over a weapon.
Civilization blooms. They bow to the Eternals.
Makkari (Lauren Ridloff) and the other Eternals have been collecting things from Earth throughout the years. In this room there is a Knight's armor, Roman sigil, stacks of books, and more from various cultures and time periods.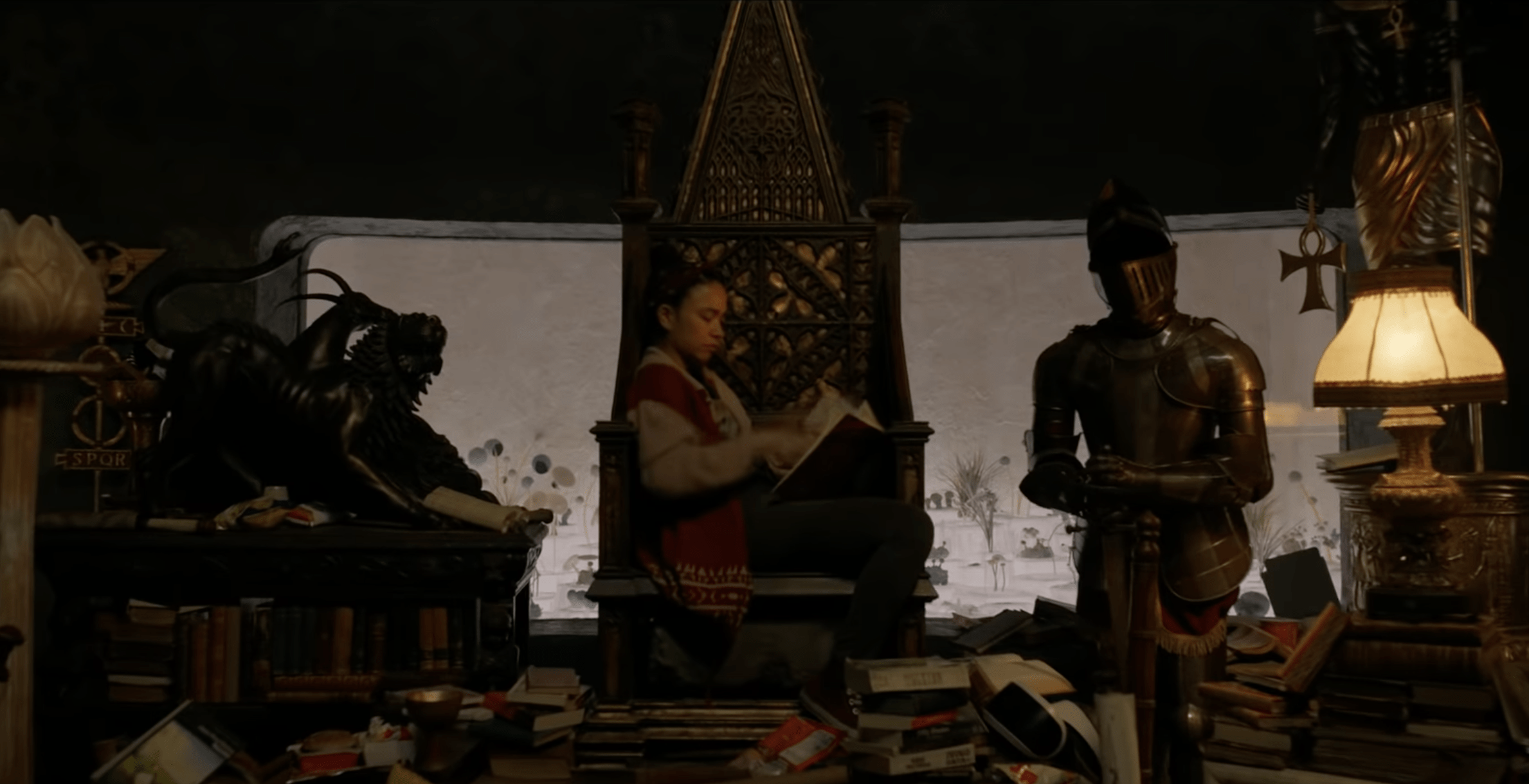 Not interfering in mankind's worst moments seems to be a point of sorrow. Sersi and Sprite (Lia McHugh) look devastated at what they have seen and not prevented from happening. There is also a shot of Druig (Barry Keoghan).
They haven't interfered until now. Because now the Deviants are causing problems and they must stop them. Right after Kingo (Kumail Nanjiani) is shown dancing the trailer briefly shows him taking on a Deviant. The humans surrounding their fight are possessed.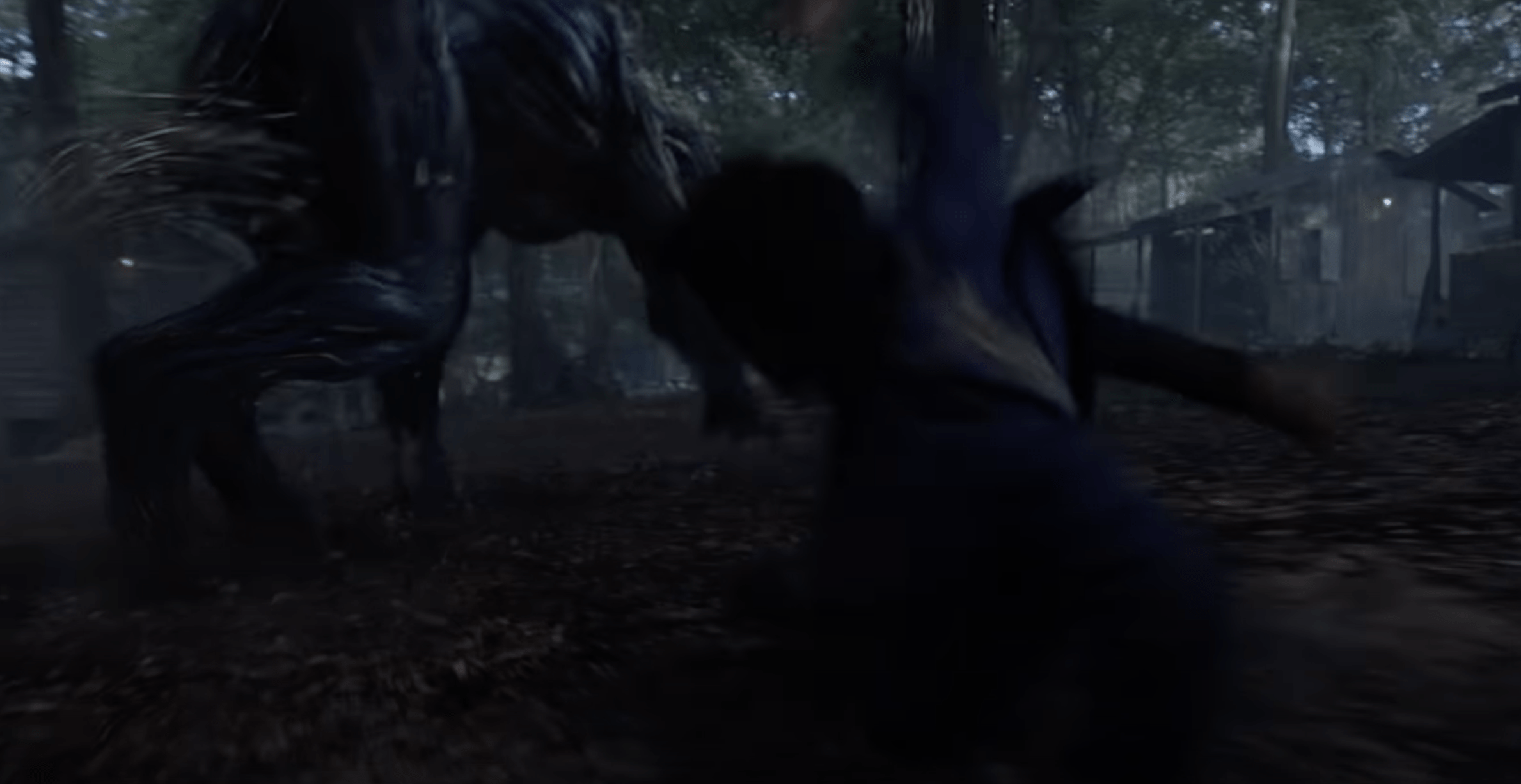 The Eternals are suiting up for something. Thena's blade is shown. This is not the dark blade of Dane Whitman.
Dane Whitman aka The Black Knight (Kit Harrington) is shown with Sersi observing an ominous storm rolling in.
The final shot before the logo shows all the Eternals in their superhero outfits.
Here comes the Marvel humor. In a scene that mirrors the shawarma scene at the end of Avengers, Ikaris says he could lead the Avengers. The irony isn't lost on Game of Thrones fans. Madden as Robb Stark made some pretty big mistakes including the Red Wedding. We want our Avengers and all our animal friends alive. Sorry Ikaris.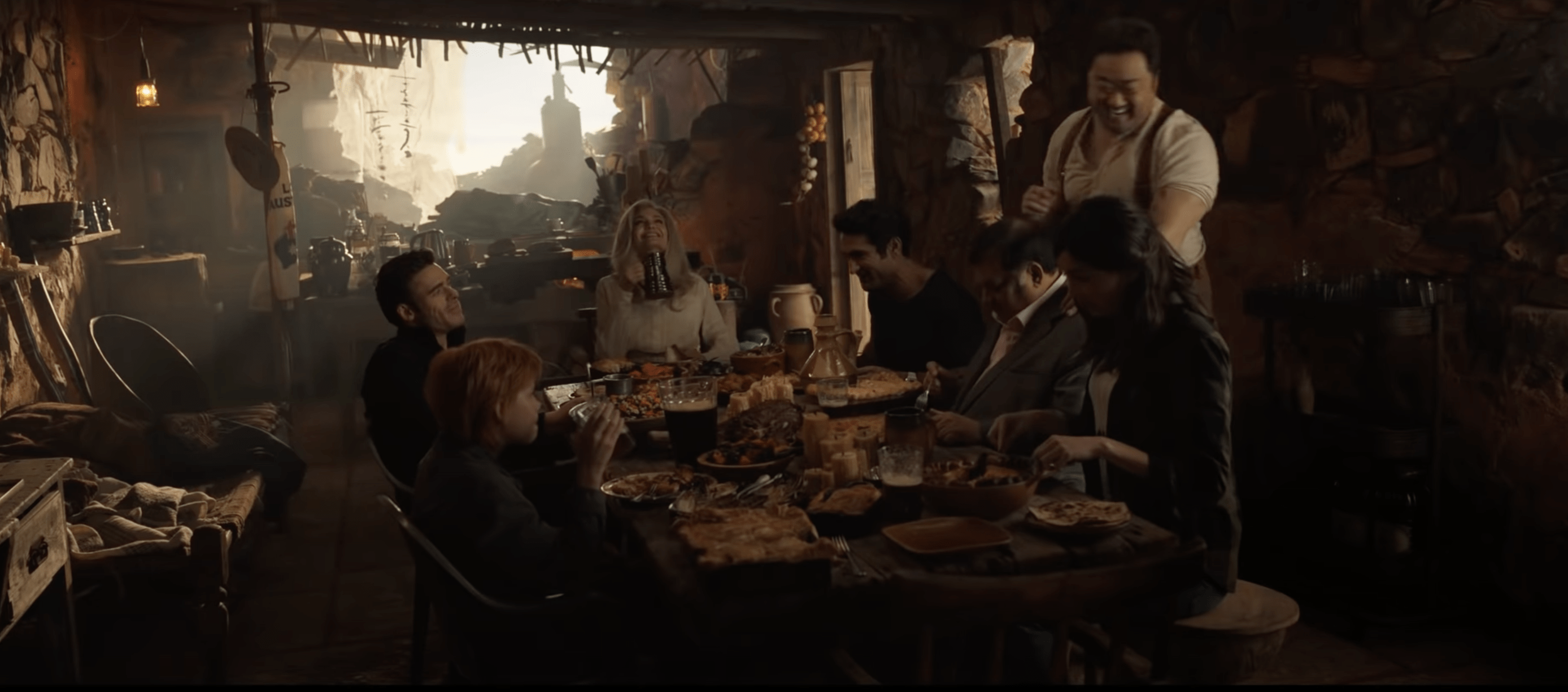 Eternals is in theaters November 5, 2021.
Marvel Studios' "Eternals" welcomes an exciting new team of Super Heroes to the Marvel Cinematic Universe. The epic story, spanning thousands of years, features a group of immortal heroes forced out of the shadows to reunite against mankind's oldest enemy, The Deviants. The outstanding ensemble cast includes Richard Madden as the all-powerful Ikaris, Gemma Chan as humankind-loving Sersi, Kumail Nanjiani as cosmic-powered Kingo, Lauren Ridloff as the super-fast Makkari, Brian Tyree Henry as the intelligent inventor Phastos, Salma Hayek as the wise and spiritual leader Ajak, Lia McHugh as the eternally young, old-soul Sprite, Don Lee as the powerful Gilgamesh, Barry Keoghan as aloof loner Druig, and Angelina Jolie as the fierce warrior Thena. Kit Harington plays Dane Whitman.