It's all about family…game night that is. We're back with another exciting offering from Funko Games- Fast and Furious Highway Heist. Everyone is going to love teaming up to pull off the jobs no other crews can do.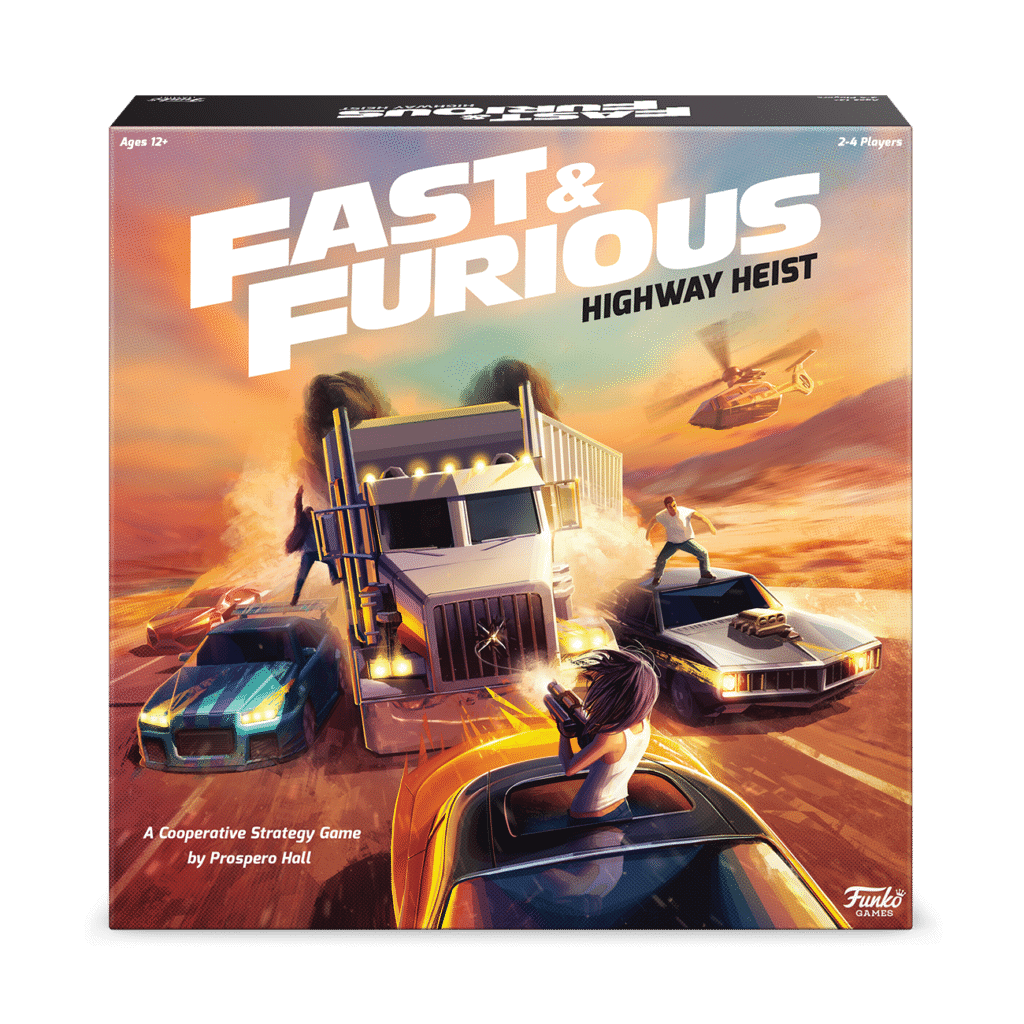 Thank you Funko Games for delivering the fun. Opinions are our own. Affiliate links below.
Fast and Furious Highway Heist Review
Who has been a Fast and Furious fan since all we were doing was racing for pink slips and taking DVD players? This girl. Admittedly the franchise is now doing some over-the-top stuff that sometimes seems a little too far fetched but show me some sick beautiful car stunts and I won't complain. When I heard Funko Games was coming out with something for the movie series I knew I had to have it.
So what exactly is Highway Heist? After you pick Dom, Brian, Letty, Tej, or another Team Toretto fave, it's time for the heist. Players can choose between three scenarios fans of the movies know oh so well. Stop a rampaging tank in its tracks before it's too late or bring down a high tech helicopter as it rains down fire on you from the skies. Or go with the classic scenario and take down a semi truck full of valuable cargo. You, like me, can update that cargo 2021, so you know something more expensive than a DVD player!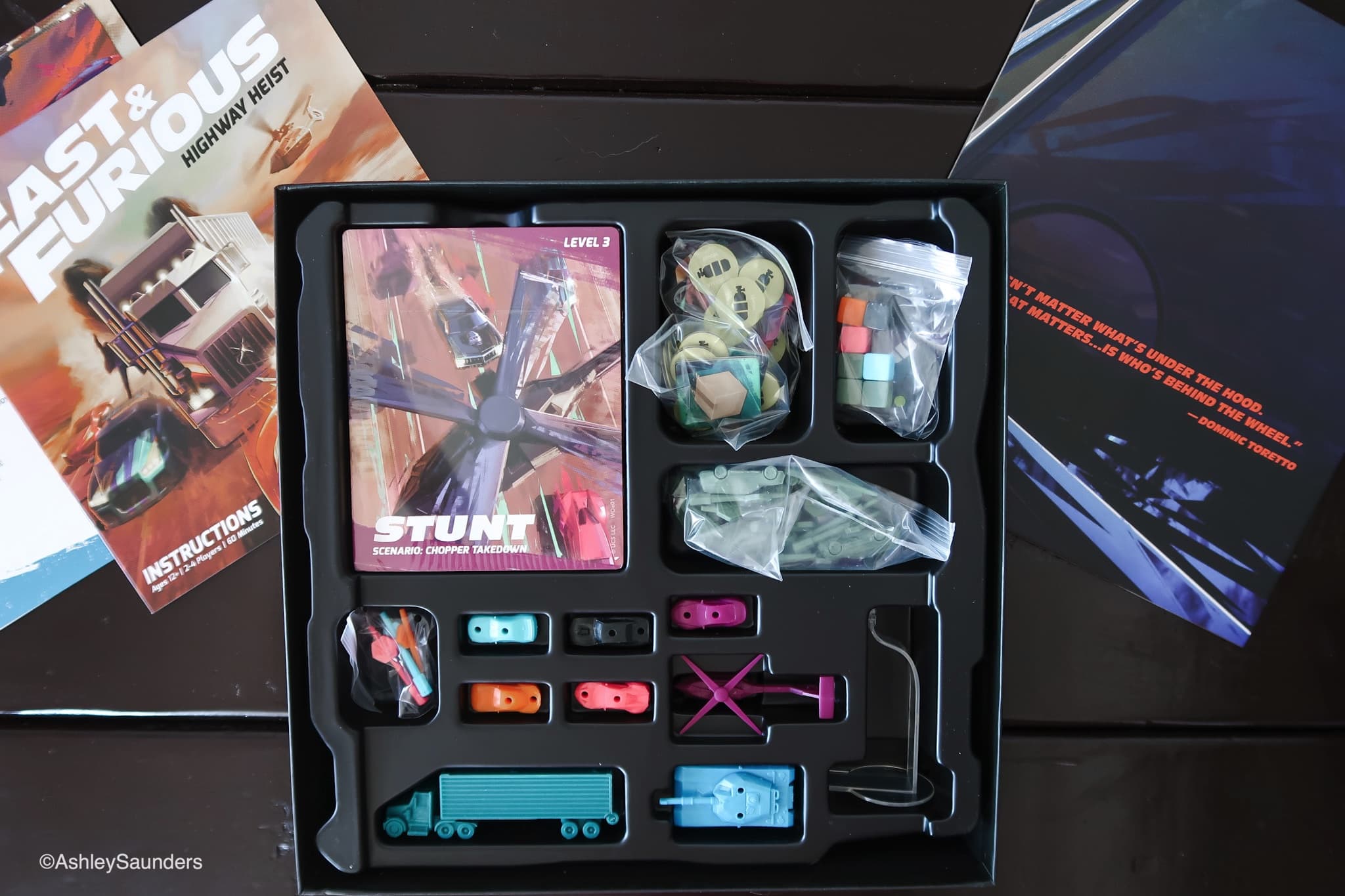 Both the Tank Assault and Chopper Takedown are easier as the missions are pretty straightforward whereas Semi Heist requires you to escape after the mission. Funko recommends beginners start with Tank Assault so that is what we did for our first game.
It wouldn't be Fast and Furious if you're not driving something hot and fast. Each player has to pick a character and a vehicle which have their own Speed, Control, Athletics, and Defense stats. When it is your turn, roll the die to see what action you can take, such as leaping from your car to another, or running your enemy off the road.
Each character and vehicle also have their own unique abilities. Dom's ability allows you to reroll one die every time you make a skill roll and just like the films, his car allows you to ram other vehicles further across the board than any of the others. I like to switch it up each time I play but I did start out with Dom and his American Muscle, although I pretended it was a Mustang and not a Charger. Sorry Dom.
In order to win, you will have to work together because after all the most important thing in the world is family.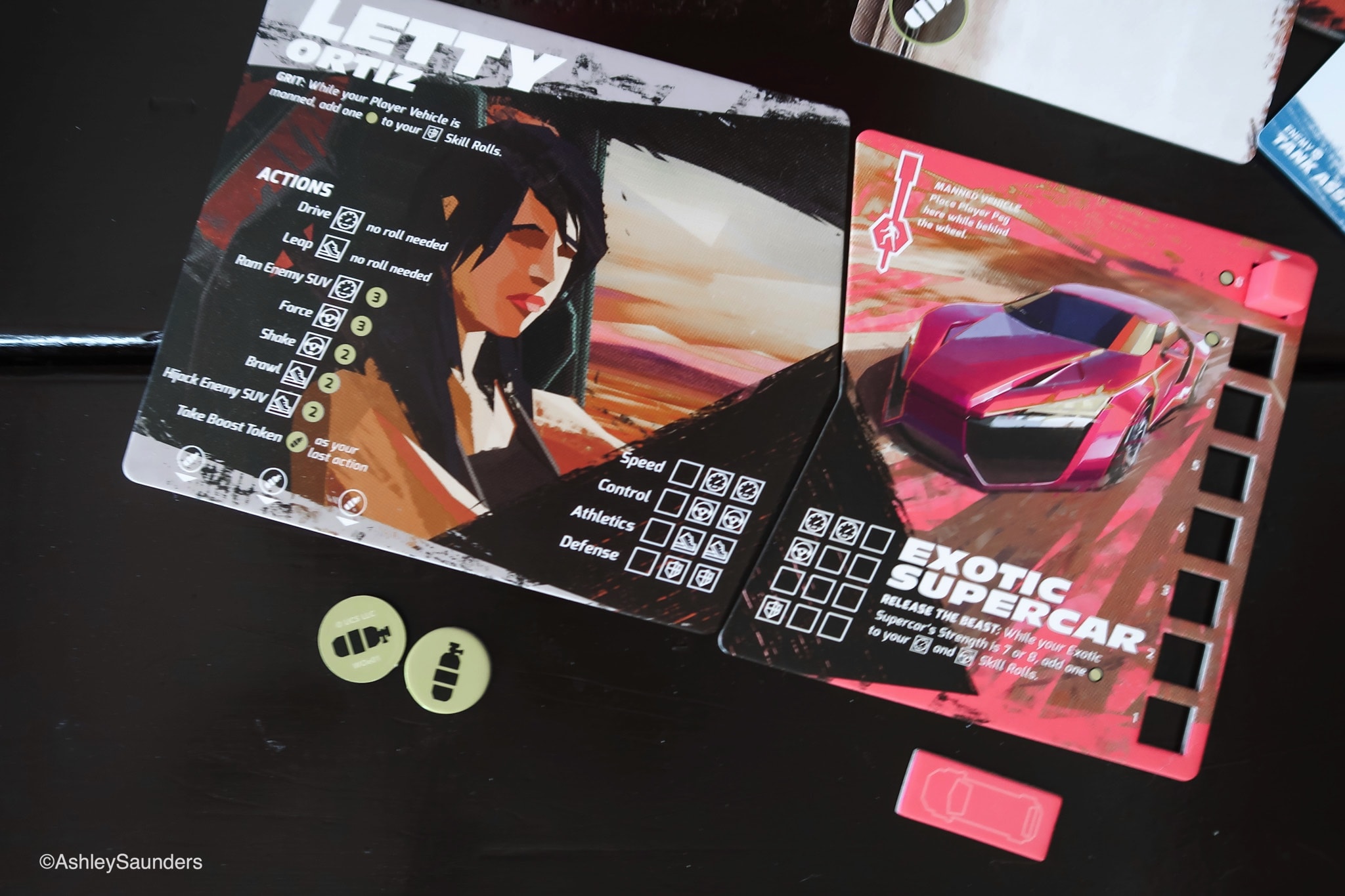 One thing we love about this game is how it encourages you to get into character. Another is the energy it fills you with as you play. You can't help but feel excited and focused as you fight someone on the roof of your friend's car before jumping off onto an enemy's SUV that you take control of. And just like the movies, no one has to die. No matter how you smash, crash, or explode the cars you somehow will always have something else to drive.
Do you have zero knowledge of the movies? Or like in my kids' cases only know of them but have never seen them? It really doesn't matter. Highway Heist is fun whether you have been watching Dom race that Charger since 2001 or have never heard of Deckard Shaw. This style of role-playing game is exciting to play for all ages, especially when it comes to pulling off those impossible stunts. Grab the family and buckle up, Highway Heist is a must have for family game night.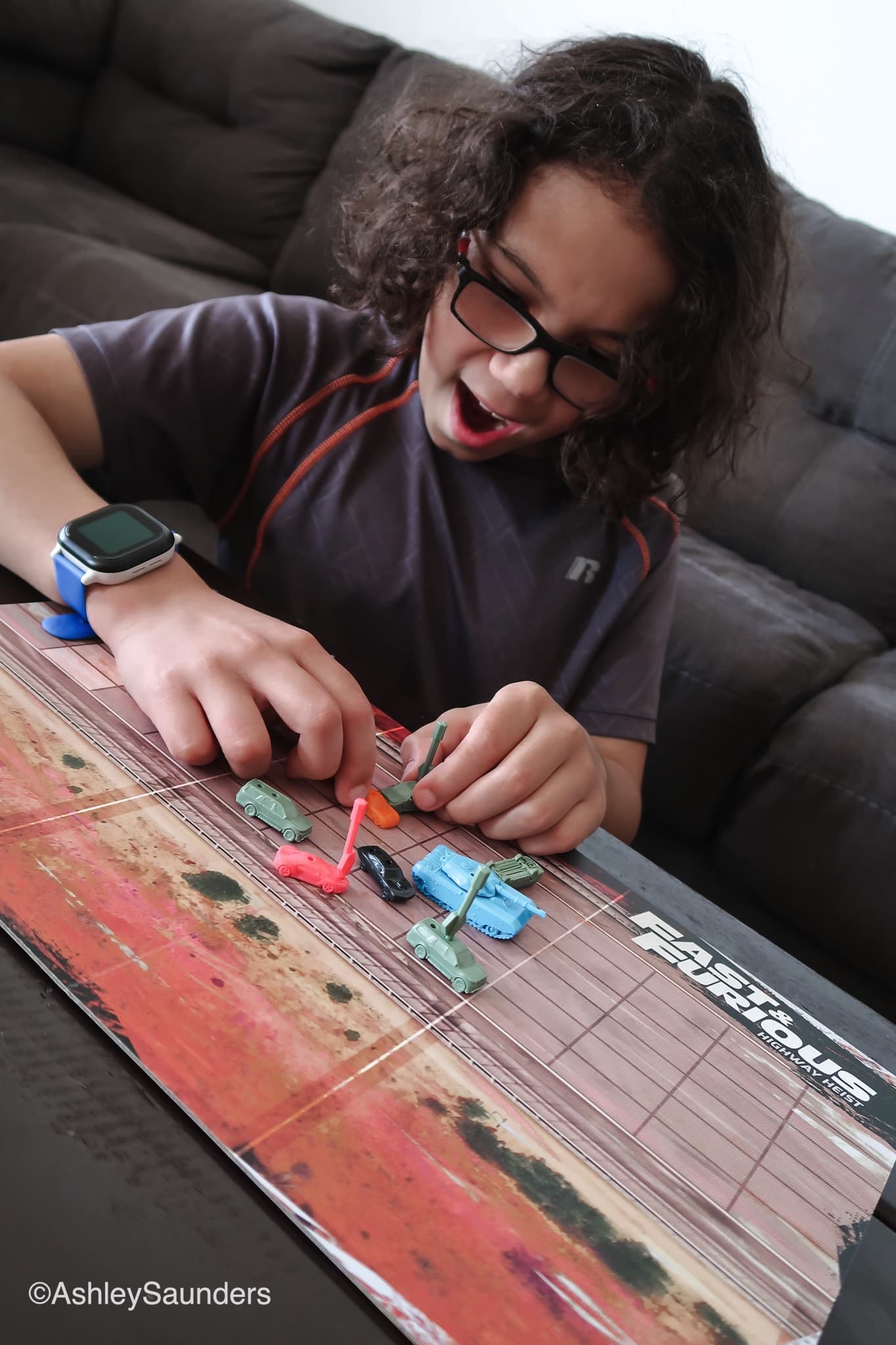 Where to buy Fast and Furious Highway Heist
Lucky for you and me, no street racing or skyscraper jumping is required to get your hands on this game. Fast and Furious Highway Heist is available at several awesome online retailers. Pick up this and other awesome Funko Games at Amazon, Target, or Funko.