The Water Man is a heartfelt, adventure film that will remind viewers of some of their favorite 90s era films. This coming of age story about a boy who is desperate to save his mother's life, so desperate he is willing to solve a local mystery is now available to watch via on demand. I had the opportunity to interview the stars of the film, Lonnie Chavis and Amiah Miller about their roles and what it was like filming The Water Man.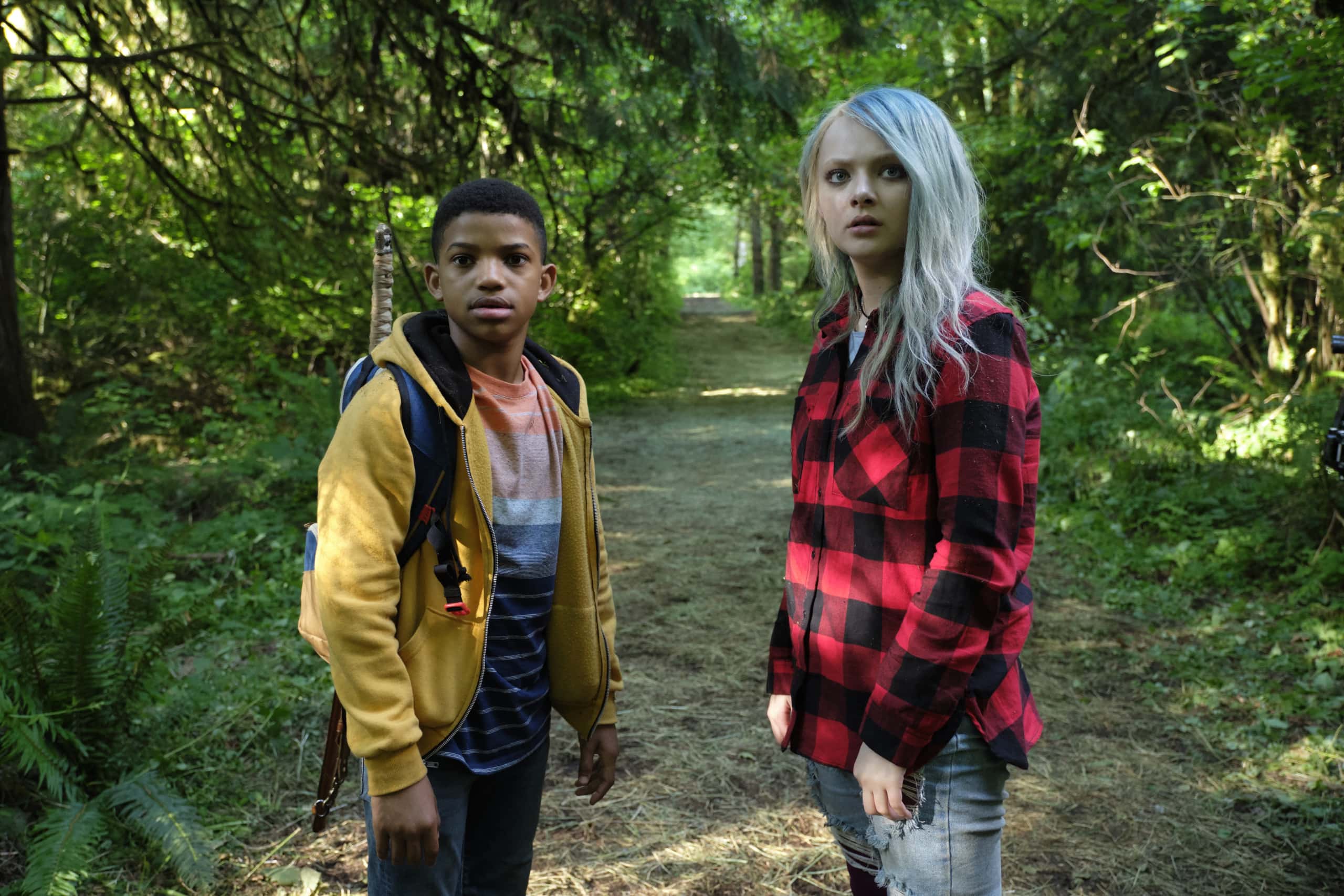 Interview: Lonnie Chavis and Amiah Miller on The Water Man
Overall the story encourages viewers to face their fears. Did you have any moments on set that put you in the place of having to face your fears?
Lonnie: I had a lot of fears during this movie, heights was one and darkness was another. I had anxiety too. The log scene was definitely a difficult one for me. When I had gotten on top of it, I did not want to get down. And my mom tried to calm me down because I felt like I was being pressured. I mean looking at everybody, they were expecting me to do something. She tried to calm me down and she just couldn't because I just kept ranting on about how high this was and how scary this was. And then Mr. David stepped in and he reminded me why I'm doing this, why Gunner is doing this.
Amiah: One of my fears with this role was not really achieving everything that I knew I was capable of as an actress. That's something that I had to kind of grow from and learn from and know that I am doing a good job. I was challenged and Lonnie helped me. And I think we both had many fears to face but we came out a lot stronger.
That bug scene. It grosses me out just thinking about it. Can you share what that was like? How real were the bugs?
Amiah: They weren't real. But Lonnie, didn't you have a scene at the end of the movie and they used real bugs?
Lonnie: Yes. They're called Madagascar hissing cockroaches or something. And apparently, they hiss.
Amiah: So bad.
Lonnie: When I walked onto the set that day, I heard hissing and I thought there were snakes. I mean, they're huge. They're literally huge. And I had to interact with them and I hated it. I wanted to go home, dude. They're so huge, it's creepy. I don't mess with bugs like that.
Bugs are gross but what about that sword? That had to be a fun experience getting to wield that.
Lonnie: That was awesome. I felt like a Teenage Mutant Ninja Turtle. That was literally awesome. That was literally one of those things that I only thought of growing up, that I wanted to do. I wanted to be a ninja. So, this was like my dream goal, just to hold the samurai sword walking around in the woods fighting back evil. That was one of my favorite parts.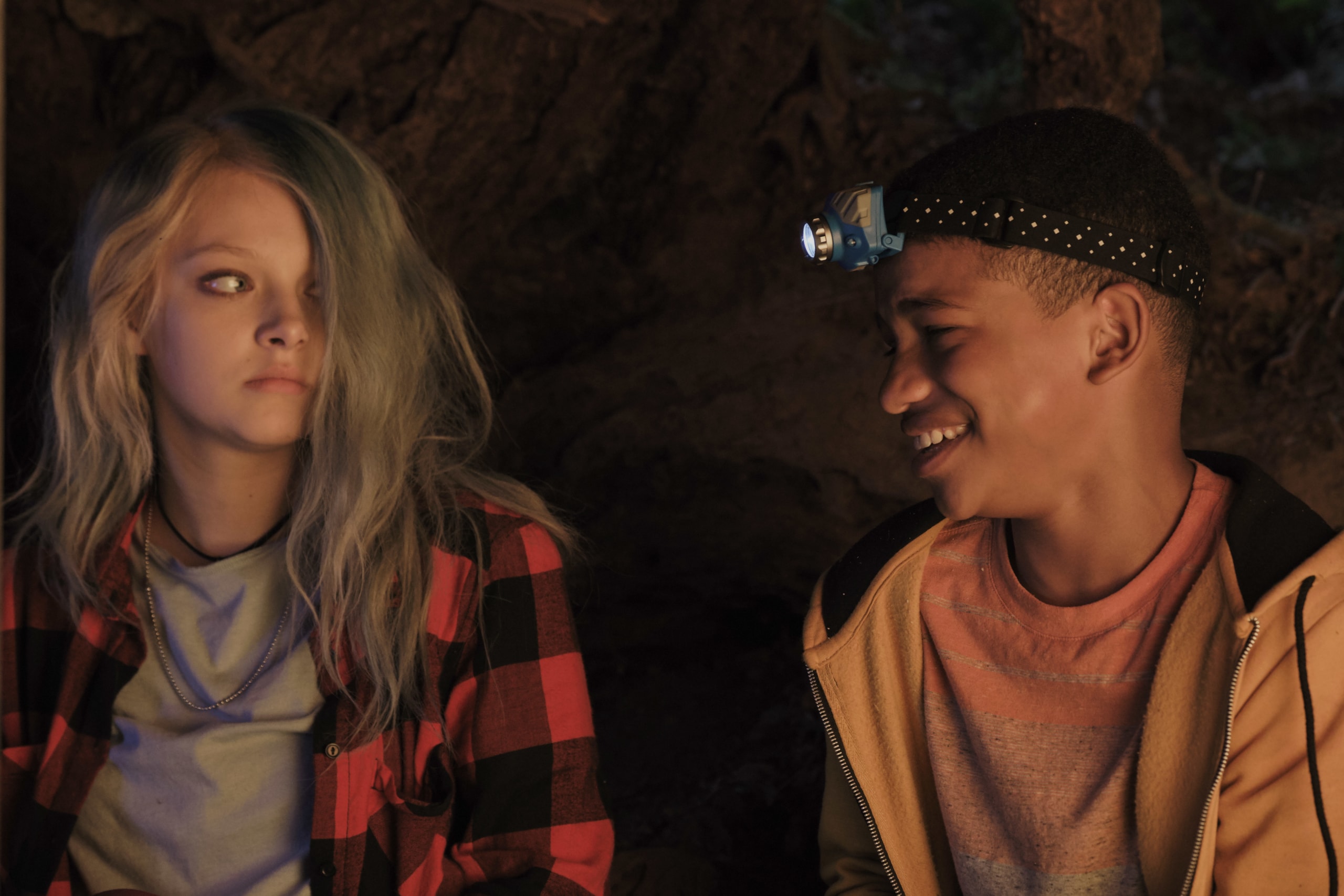 In the film, Gunner has a talent for drawing and he creates these amazing stories.
Lonnie: I actually do a little bit of drawing myself. I'm not as good as Gunner.
Amiah: He's pretty good.
Lonnie: Stop. Stop. They brought in a graphic artist to help me learn how to draw Gunner's way and it was pretty cool. He gave me some tips that I still use to this day.
Gunner faces a lot of trials in the film. Did you find any of them to be particularly challenging?
Lonnie: The one scene when I was telling Amiah's Jo about my mom being sick I was having a lot of trouble with that scene. Mr. David pulled me to the side, and he gave me a personal story about his life. And then he made me tap into my own feelings and I could see myself in Gunner. Basically I am Gunner. I would do everything that Gunner was doing and go how far Gunner goes.
You both seem to get along really well. What was it like filming together?
Lonnie: Filming with Amiah, she was like my big sister throughout the entire film. We had so much fun together. In between every single take, we would laugh about the dumbest things. And then as soon as they said, action we would both snap right back into character. Amiah, she's honestly a true professional, one of the sweetest people ever. I love Amiah so much and not only her, everybody, Mrs. Rosario, Mr. David, and especially Mr. Alfred. Mr. Alfred is such a cool guy. I had no idea he was Doc Ock!
Amiah: My favorite thing is the relationships that I've formed. I talk to Lonnie all the time. When I say that I truly gained a little brother, I really mean it.
If you had to describe this film for someone who hasn't seen it but wants to, what would you say to them about The Water Man?
Lonnie: There's love, family, hope, and faith. Not only that, but there's a lot of genres that make up this movie as well. But what I hope a lot of people see is that you shouldn't take time for granted. And that love has no limits.
Amiah: It's powerful. I think this film opened my eyes to how I love my mommy and I have taken her for granted. And that we have to enjoy life while we're living it. And I think that's one of the most powerful life lessons we can learn. And I think I'm so fortunate to have learned it at a young age.
The Water Man was filmed almost entirely on location in the woods of Oregon. If you're not familiar, Oregon doesn't always have the best weather. However it does have some beautiful forests.
Lonnie: It was hot some days, it was cold some days. There were lots of days where it was raining. Most of the days it was raining. But still, the whole set was pretty nice.
What's next for you two? Where will we see you again?
Lonnie: I'm not spilling any beans today. I can't tell you how many spoilers I've given over the years!
Amiah: I'm currently in Georgia. I wrapped at two o'clock this morning. I can't say much about this film, but it's very heavy. And I'm very excited for everyone to see it.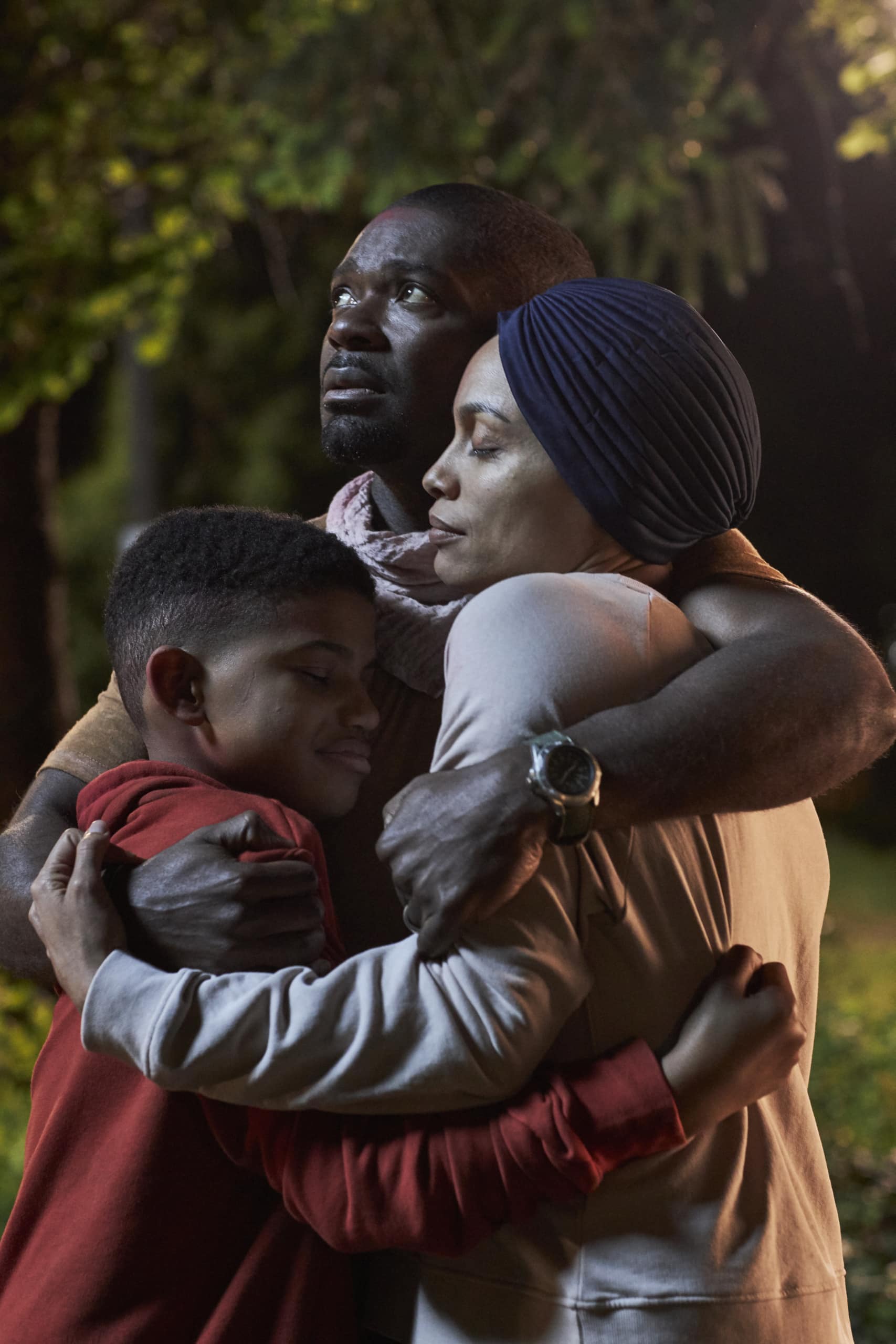 About The Water Man
Gunner (Lonnie Chavis) sets out on a quest to save his ill mother (Rosario Dawson) by searching for a mythic figure who possesses the secret to immortality, the Water Man. After enlisting the help of a mysterious local girl, Jo (Amiah Miller), they journey together into the remote Wild Horse forest — but the deeper they venture, the stranger and more dangerous the forest becomes. Their only hope for rescue is Gunner's father (David Oyelowo), who will stop at nothing to find them and in the process will discover who his son really is.
The Water Man is now available to watch on demand.