Calling all Pokémon Trainers! The New Pokemon Snap is an exciting, colorful, and super fun reinvention of the original and a must have for Pokémon fans.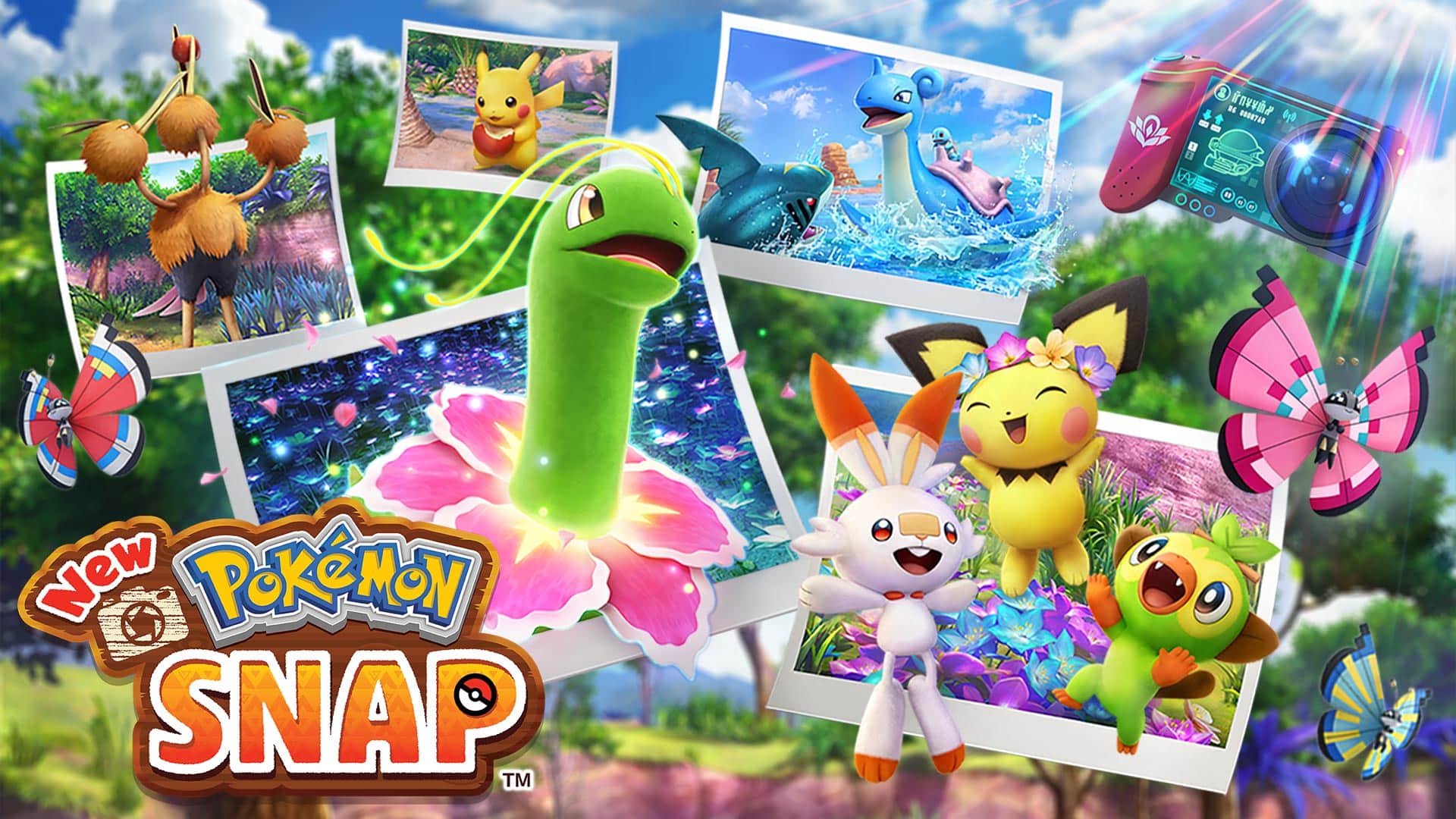 Thank you to Nintendo for sending over the game. All opinions are our own. Affiliate links below
New Pokemon Snap Game Review
I was a big fan of the original Pokémon Snap game for Nintendo 64 in 1999. Which was only a few years ago to me but I digress. What drew me to the game was being able to photograph adorable Pokémon in their natural habitats. I was constantly trying to best myself in terms of the quality of my shots. My favorite part was seeing Charizard in the lava pool. The downside of the '99 version was that it was short. There were only 60 Pokémon across seven courses.
Enter the New Pokémon Snap with more Pokémon, more courses, and naturally better photo opps. This Snap also comes with a more advanced story in that you are helping Pokémon Professor Mirror and his crew of research assistants solve a mystery. I had a blast playing and reliving some of my glory days of being a master Pokémon photographer. The backdrops for these photos include a lush jungle, underwater caverns, a beautiful beach, and more.
My son, who loves to take 50 million photos in Animal Crossing: New Horizons, couldn't wait to try this game which is all about doing just that. He quickly leveled up after only two photo trips through the course and he really loved the ability to edit and play with the photos. "It's like what you do for your site mom, except you know for Pokémon," he told me at one point. Even though it is one player we did take turns going through the courses to see who could get the better shot. He only beat me a few times, I have taught him well.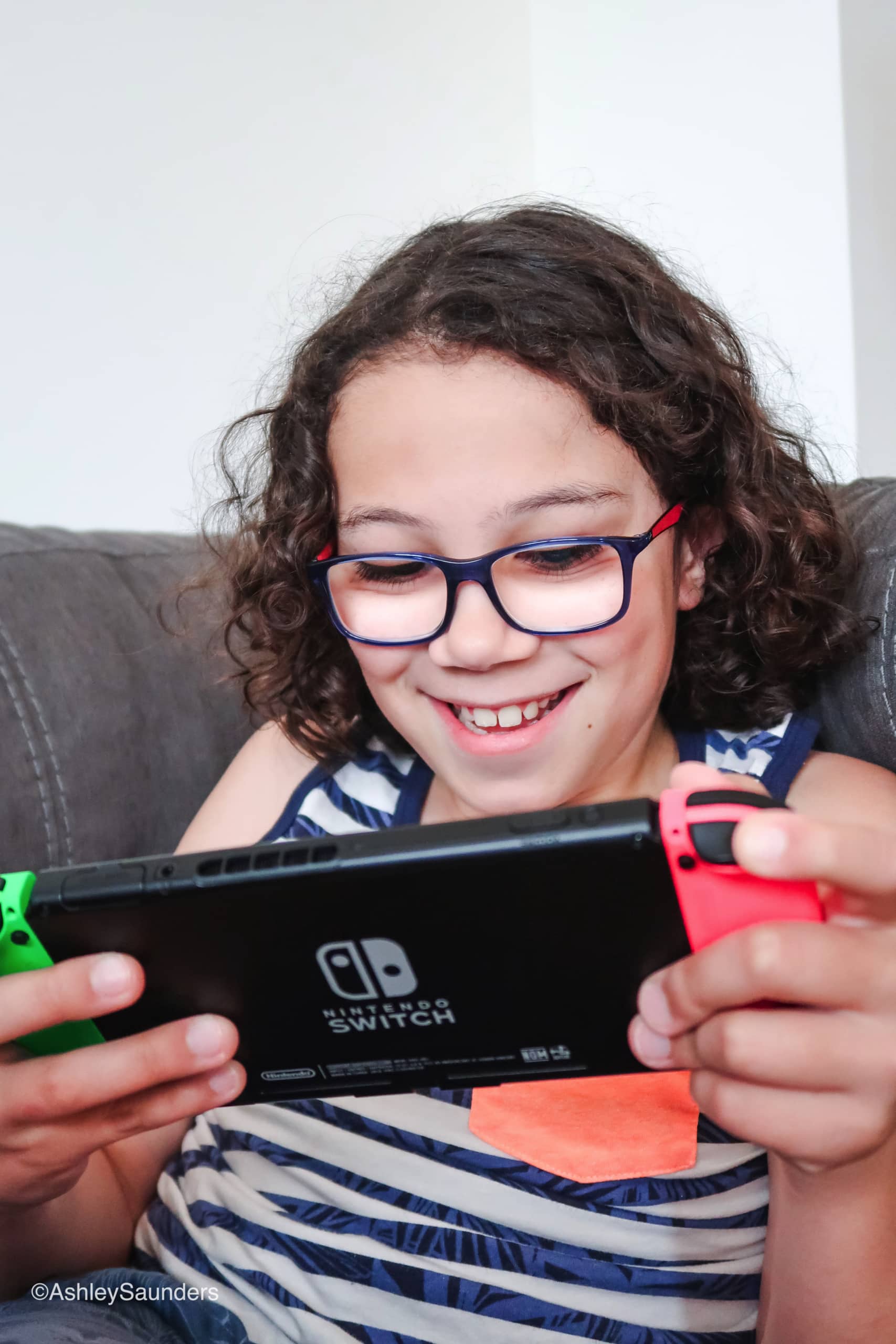 About Pokémon Snap
Investigate the mysterious Illumina phenomenon

Travel to the islands that make up the Lental region. In this region, some of the Pokémon and vegetation will appear to have a special glow. Research these Pokémon alongside Professor Mirror as you explore dense jungles, vast deserts, and more! Your observations of Pokémon thriving in the wild may help unravel the truth behind the Illumina phenomenon. The Pokémon pictures you take will be used to build your very own Pokémon Photodex!
Save, edit, and share your favorite Pokémon photos

Save photos to your personal in-game album to edit and adjust them. When you complete a course, you can adjust the brightness, blur, zoom and other aspects of your photo in Re-Snap mode. Then, add stickers, frames, and filters to add a personal touch. Share your favorite photos with family and friends in-game*. You can also see what kinds of photos everyone else is taking. See something you like? Award a Sweet! medal.
Final Verdict
New Pokémon Snap is one of the most fun games you will play this year. Not only are the visuals beautiful but it's relaxing to ride through these habitats and see your favorite Pokémon living their best lives. The nostalgia may make it more enjoyable for older fans, but like my son proved, you don't need to know about the original to get fully invested in this one.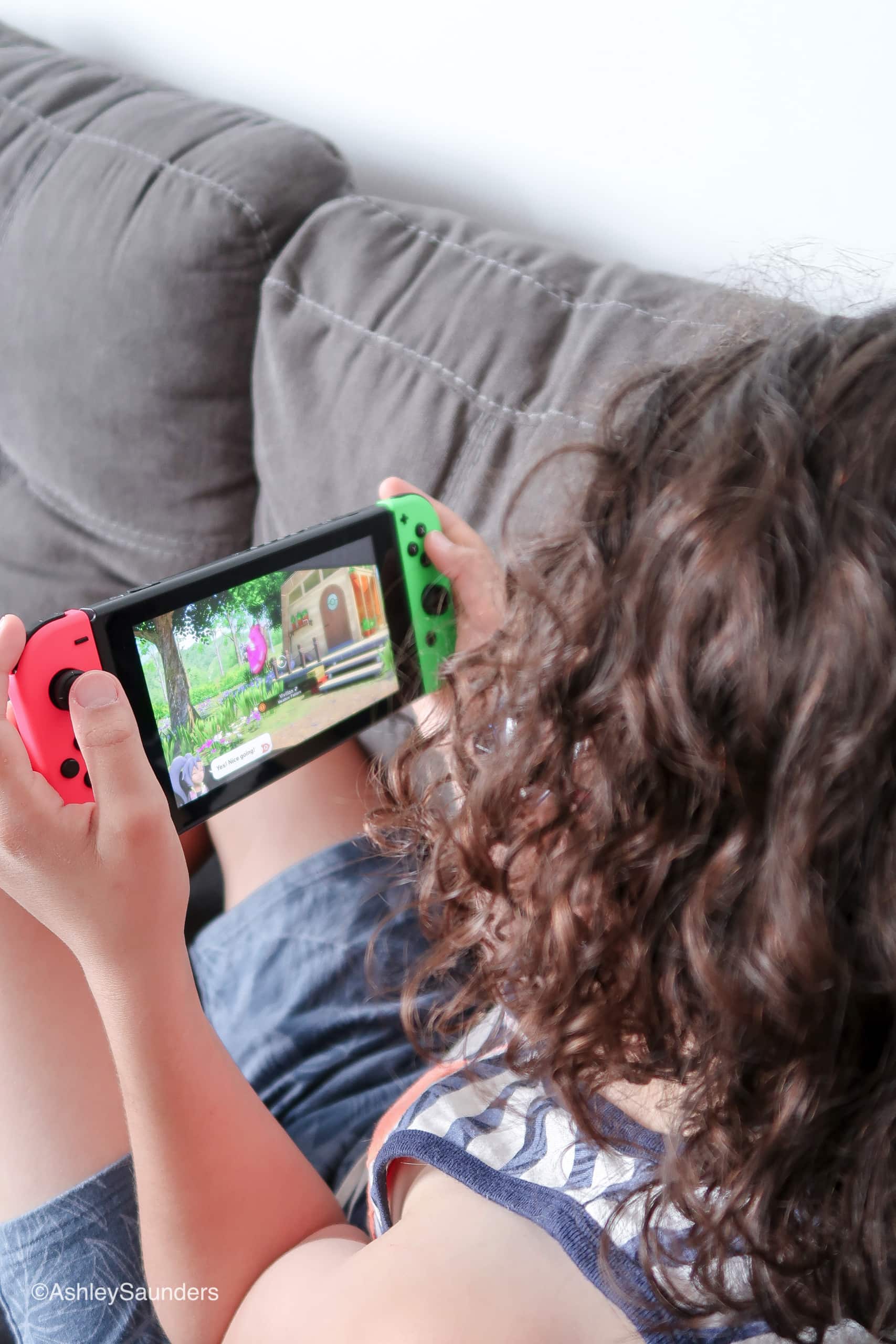 New Pokémon Snap is available now at Target, Best Buy, Amazon, and other gaming retailers.