Mortal Kombat swore to be an action-packed, R-rated popcorn flick that fans of the games would have fun watching. And although it's not a total flawless victory, it certainly delivered on its promises.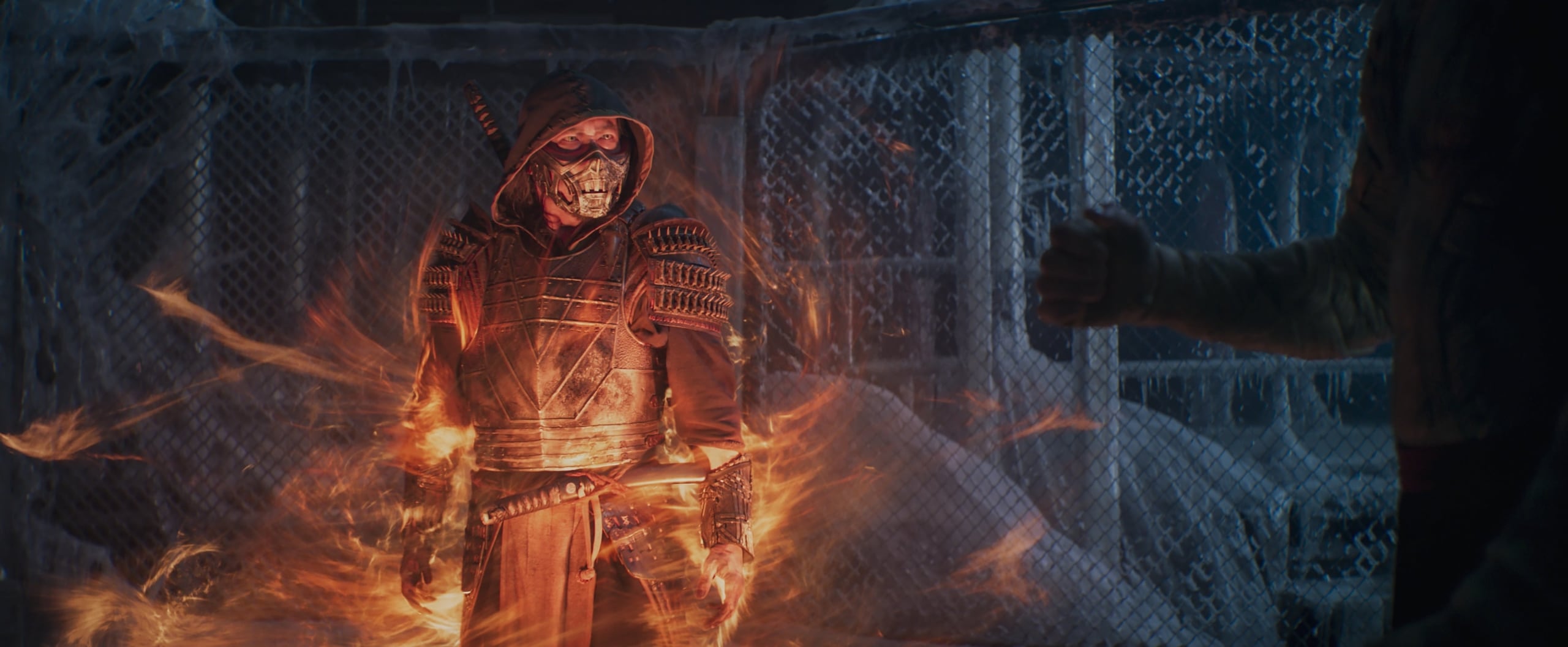 Mortal Kombat Movie Review
Based on the popular video game series, Mortal Kombat follows a group of chosen warriors as they prepare to fight in a tournament, the Mortal Kombat. The opening sequence reveals that in the 17th century, Bi-Han (Joe Taslim) was hell bent on destroying Hanzo Hasashi's (Hiroyuki Sanada) lineage. Bi-Han believed he had obtained victory but he missed one small swaddled detail. A daughter of Hanzo's was hidden away and the elder god Raiden (Tadanobu Asano) took her away to someplace safe.
In the present, washed-up MMA fighter Cole Young (Lewis Tan) is unaware that he is a descendant of the legendary Hasashi. One night he finally learns what his dragon-shaped birthmark means and what is expected of him as an Earthrealm champion. In order to protect his family he goes with Sonya Blade (Jessica McNamee) and Jax (Mehcad Brooks) to Raiden's temple. There Cole, Sonya, and Jax team-up with Liu Kang (Ludi Lin) and Kung Lao (Max Huang) to prevent the Outworld assassins led by Shang Tsung (Chin Han) from destroying Earth.
Mortal Kombat wastes zero time setting the tone for the entire story in the first scene. Having Bi-Han (Sub-Zero) and Hanzo (Scorpion) fighting to the death is the perfect way to open the film and pull audiences in. From there it only gets bloodier and for fans of the gaming franchise, that is exactly what we wanted.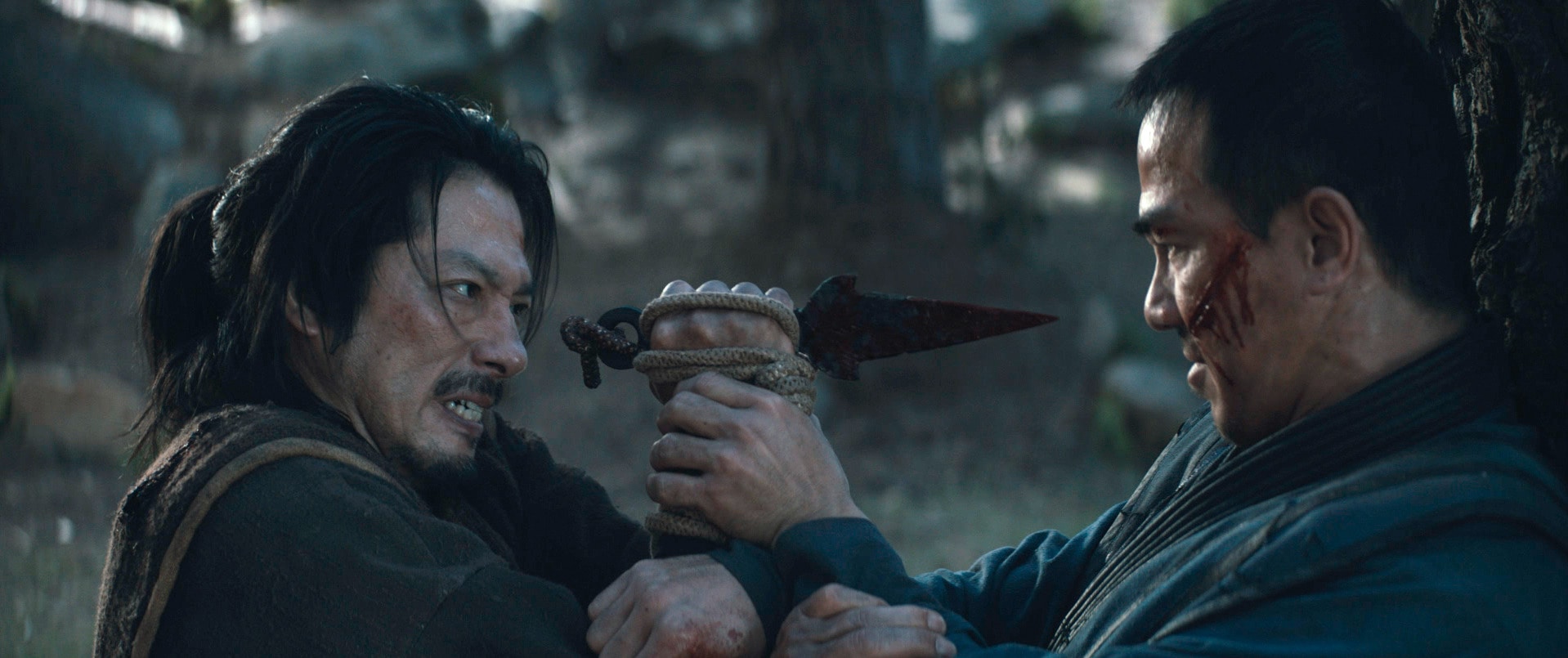 While it delivers on the action, Mortal Kombat falters with its story. Screenwriters Greg Russo and Dave Callaham attempted to pull together a narrative that would fit between the epic fight scenes. The dialogue makes sense but it's the weakest part of the whole package. Honestly it's fine because I would rather spend the runtime enjoying the martial arts and hearing "get over here."
Speaking of catch phrases, those combined with infamous finishing moves and signature fighting styles pulled directly from the games, is how Mortal Kombat gave fans a Flawless Victory. Which would not have been possible without the amazing martial arts talent of the cast. The effect that had on the action is obvious. Instead of feeling disjointed or murky, the fight choreography feels smooth and the visuals are crisp, because instead of a computer fighting you're watching real people fight, for the most part. Goro is not a real person.
The bonus effect of having real people fight one another is that we can see the action as it happens. On the contrary, CGI battles can be dark and blurry. Mortal Kombat's focus on fights mainly occurring between people allowed the fights to be in well lit and often scenic areas. Rarely do we see a big blockbuster where the fighting is this clear because they rely heavily on CGI vs character driven action. Watching this I was reminded of the martial arts films I watched growing up and I was glad to see it. No pun intended.
It wouldn't be Mortal Kombat, or a review about Mortal Kombat, without mentioning Sub-Zero and Scorpion. Seeing these two using the skills gamers know all too well on the big screen was nothing short of amazing. Scorpion uses his classic "chain reaction" and "you're next" to pierce through any opponent. And while not something we have seen in gameplay, Sub-Zero freezing an opponent's blood to make a dagger to stab them seems pretty on brand for him.
When these titans meet they grace us with the two best fights in the entire movie. Other game related finishing moves will be instantly recognizable to fans who probably know the playstation combos by heart. Down, Forward, Down, X…
At the end of the day, this movie feels like a beginner's guide to the franchise. But that's okay. This is an origin story that sets up future installments, concluding I'm guessing with the actual tournament. Ultimately, Mortal Kombat is exactly what it was meant to be- bloody, gory, and fun to watch.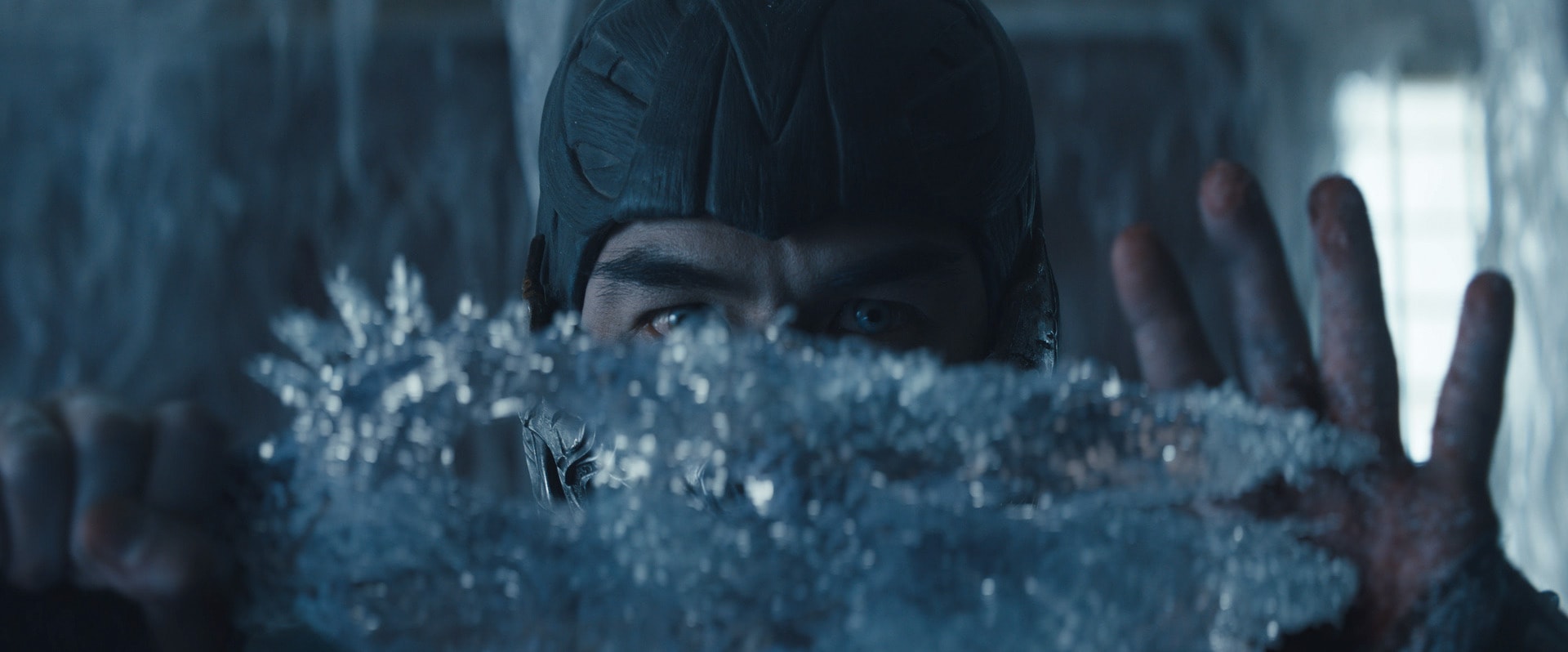 Mortal Kombat is in theaters and on HBO Max now. It is rated R for strong bloody violence, language, and some crude references with a runtime of 1 hour 50 minutes.