Jurassic World Camp Cretaceous Season 3 is now streaming on Netflix. To learn more about what is in store for the campers, I interviewed Paul-Mikél Williams (Darius) and Raini Rodriguez (Sammy) about the new season. Not only did they share some interesting facts about their characters but they even told us what happens in the cast group text.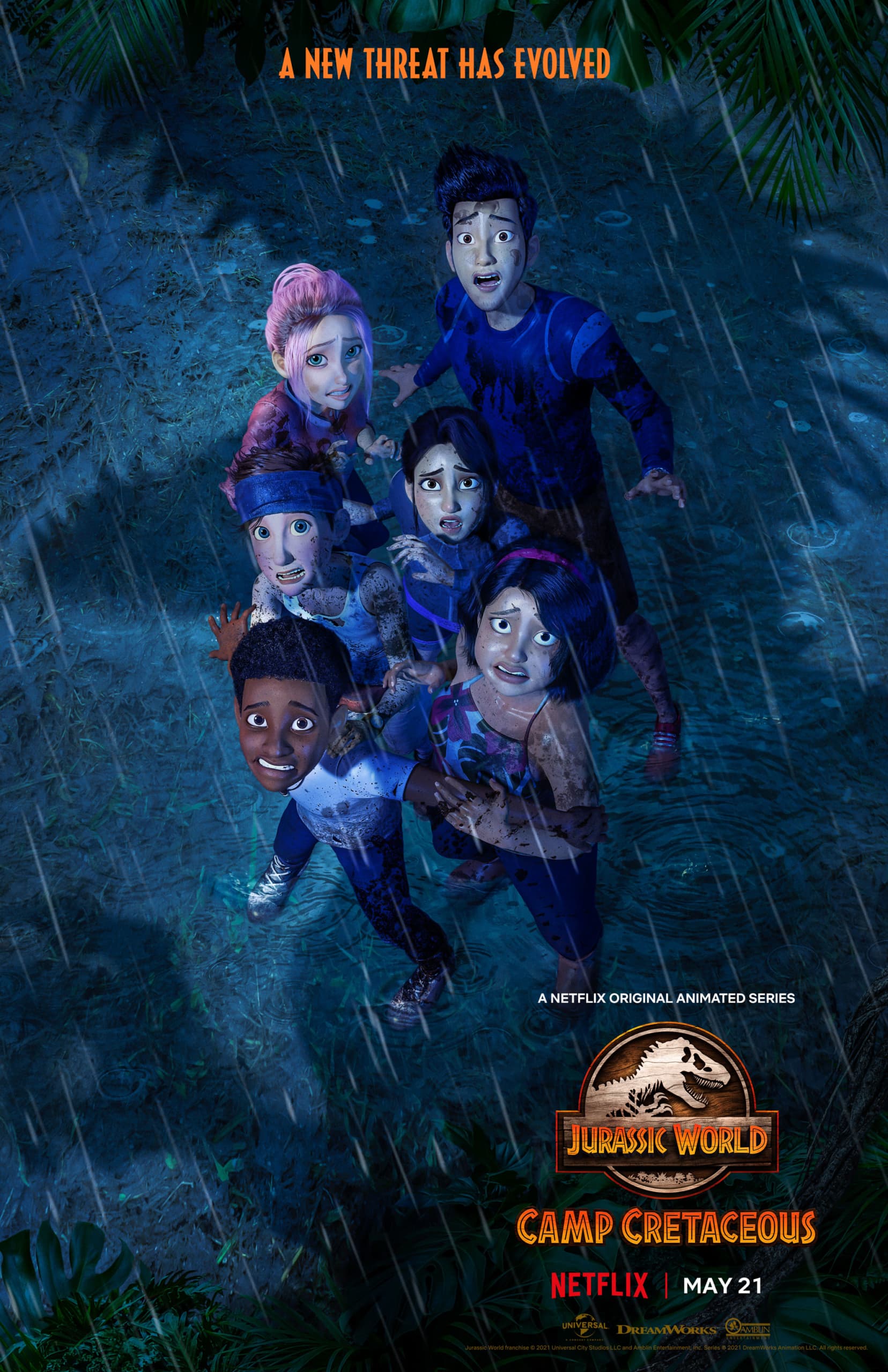 Paul-Mikél Williams & Raini Rodriguez Talk Camp Cretaceous Season 3
Both Paul-Mikél and Raini have been in countless shows both in the live action world and animation. Sammy and Darius have survived Camp Cretaceous this long which required some changing of their characters, we all have to grow and adapt. Raini and Paul-Mikél shared what that process was like and how Sammy and Darius are most like them.
Raini: I tell everybody, Sammy is like a heightened version of myself. She's definitely me, but times 10. We both come from Texas, have big Latino families, and we're both the mother hen of the group. She comes to Camp Cretaceous, and expects everybody to already be best friends. I don't know for sure if I would have survived this long in Jurassic World but for sure, she's been leaning on her friends a lot, which is really nice. But I really do enjoy over the course of the seasons, finding more things that I myself as Raini can put into Sammy.
Paul-Mikél: I always have that optimism that Darius has, and I'm always trying to keep a smile on everybody's faces because friendship makes the world go round. But the fun part is how much they connect to each other, despite being from totally different backgrounds and being from all around the United States. We're all just one big family.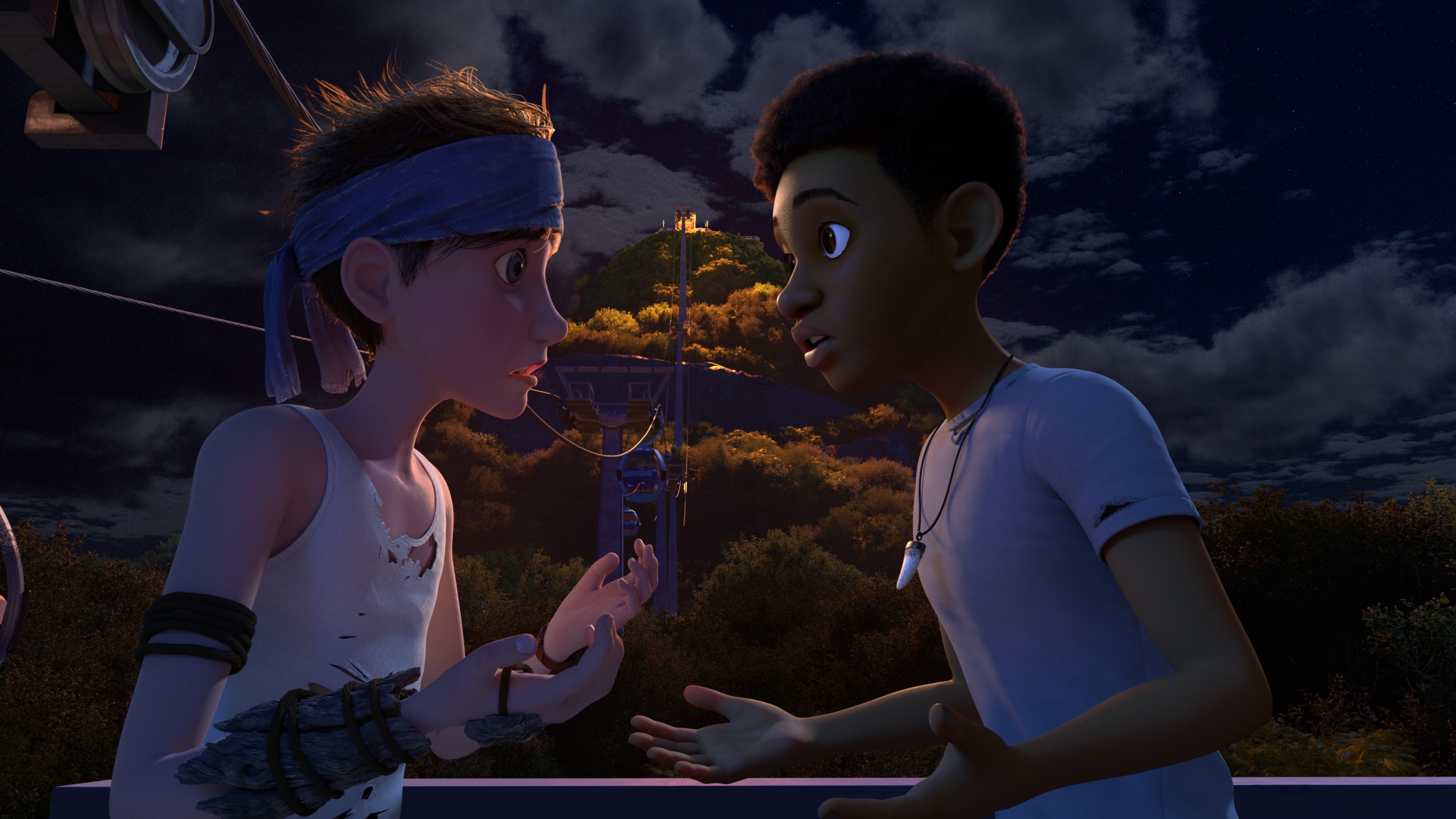 Raini and Paul-Mikél also shared about some of their favorite moments of Season 3, shenanigans in the cast group text, and how hard it is to actually say some of the dinosaur names. Watch the full interview to get all the behind the scenes info about season 3 of Jurassic World.
About Season 3 of Jurassic World Camp Cretaceous
Still stranded on the island, the campers uncover more details of Dr. Wu's secret research, and must quickly take their fate into their own hands with a dangerous plan to leave Isla Nublar behind for good. But when a tropical storm delays their departure, a lethal new threat quickly closes in on the campers, placing their escape, as well as their lives, in extreme peril.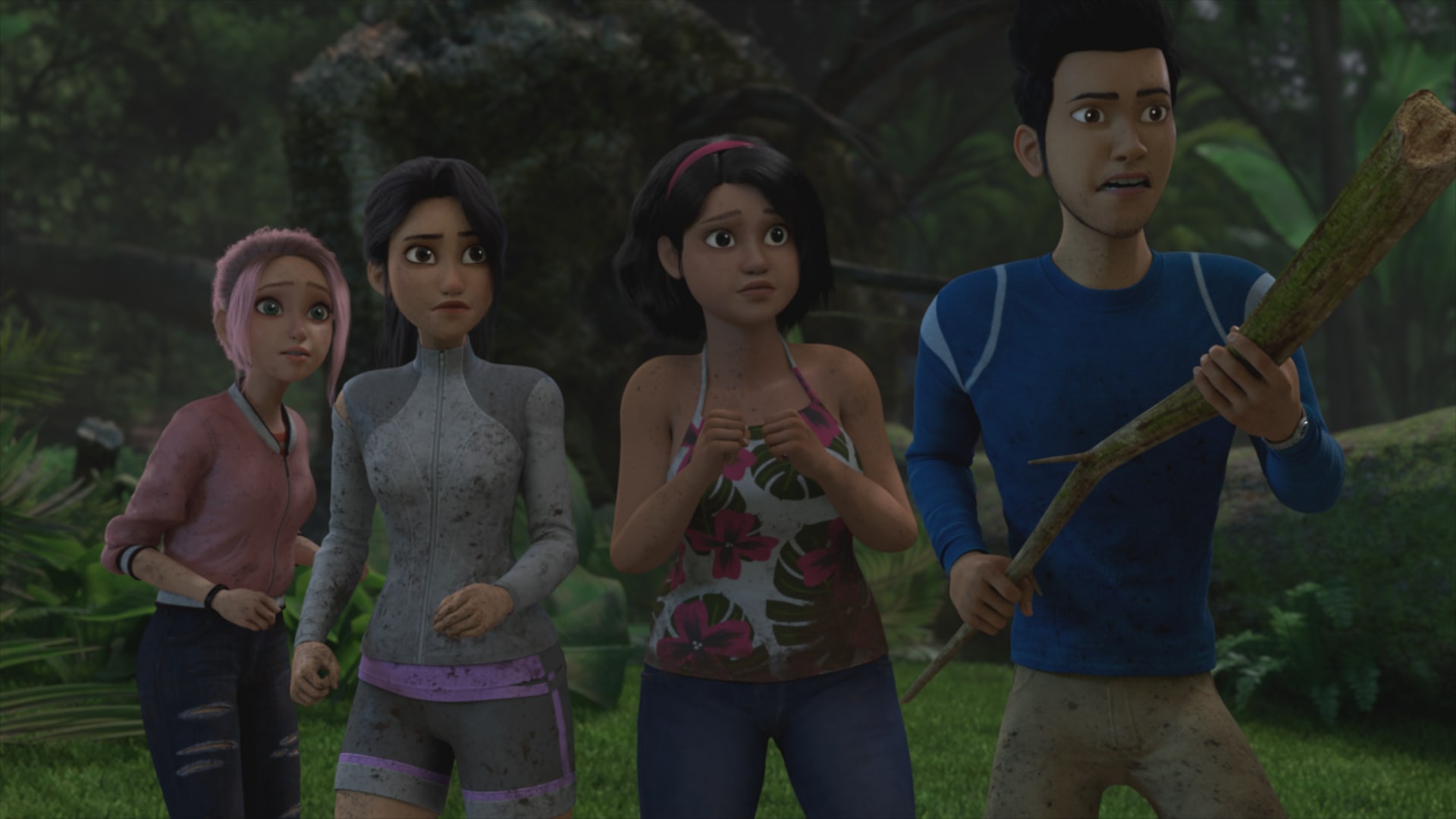 Jurassic World Camp Cretaceous from Dreamworks Animation is now available on Netflix.