The Batch is in need of supplies and fuel before they can go into hiding. They land on a familiar planet with the intent to get in and get out quickly. However when a familiar face shows up, things don't go as planned. We even see a few adorable animal friends we know very well. Let's get into "Cornered" with this Bad Batch episode 4 easter eggs and breakdown.
This is your spoiler warning if you haven't watched episode 4 of The Bad Batch.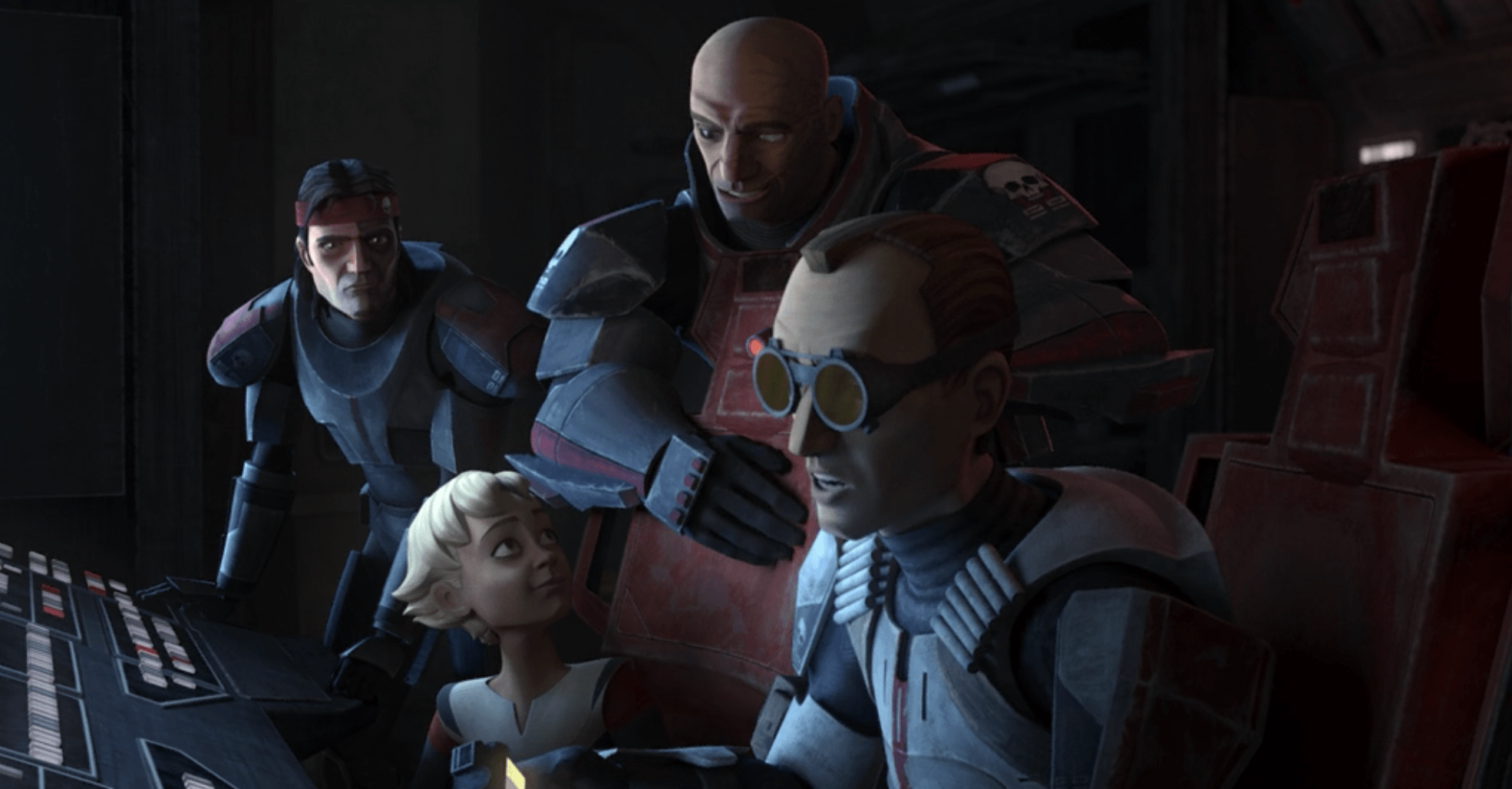 The Bad Batch Episode 4 Easter Eggs & Breakdown
Hunter decides the Batch will hide out on the uninhabited planet Idaflor. Before they can get there however they will need to refuel and stock up on supplies.
They end up on Pantora a moon that orbits the planet Orto Plutonia. Pantora was first seen in Star Wars: The Clone Wars.
Raspar Six messages Fennec Shand to let her know the Bad Batch is on the planet. She has been hired to track down Omega.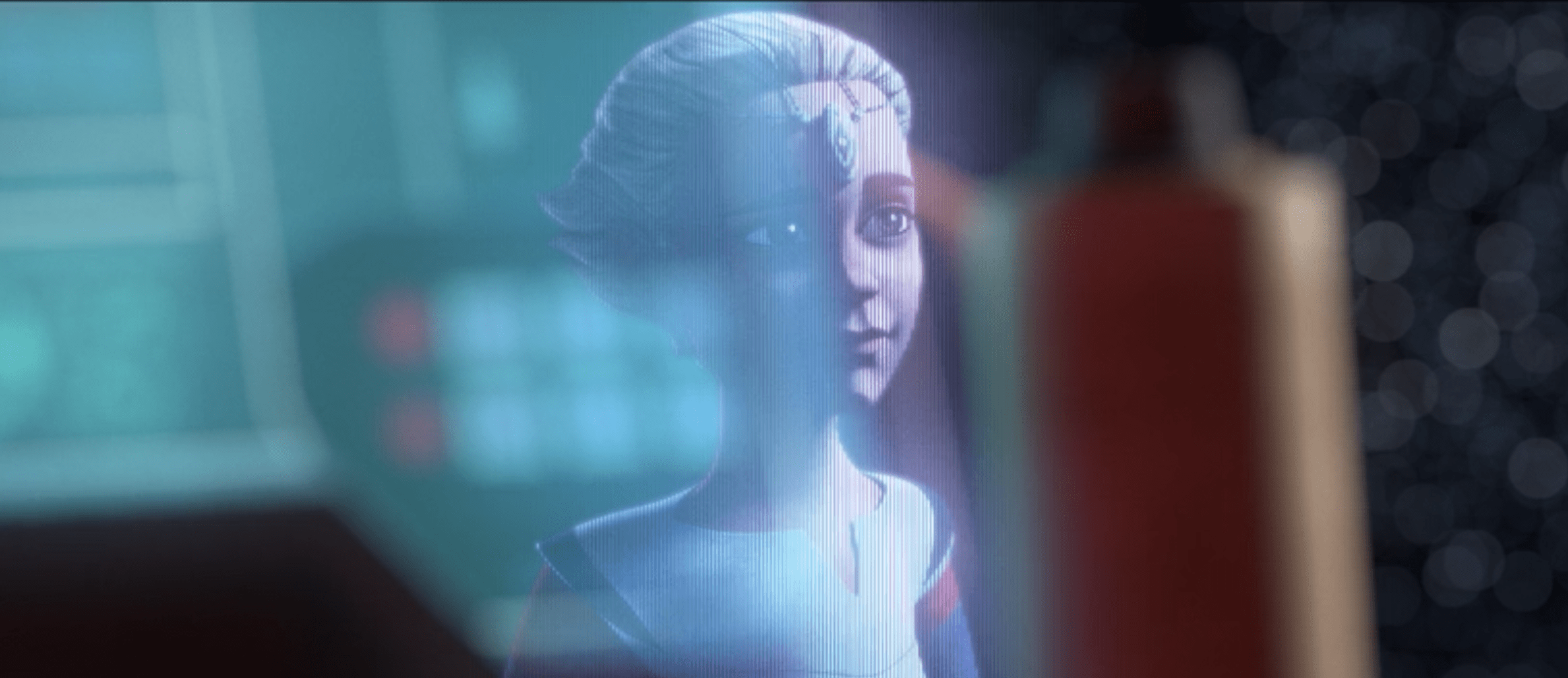 RELATED: The Bad Batch Episode 3 Easter Eggs and Breakdown
In the market Omega is looking around in awe. Loth Cats are seen on the streets. Hunter, Echo, and Omega also encounter people cheering in the streets for the end of the war.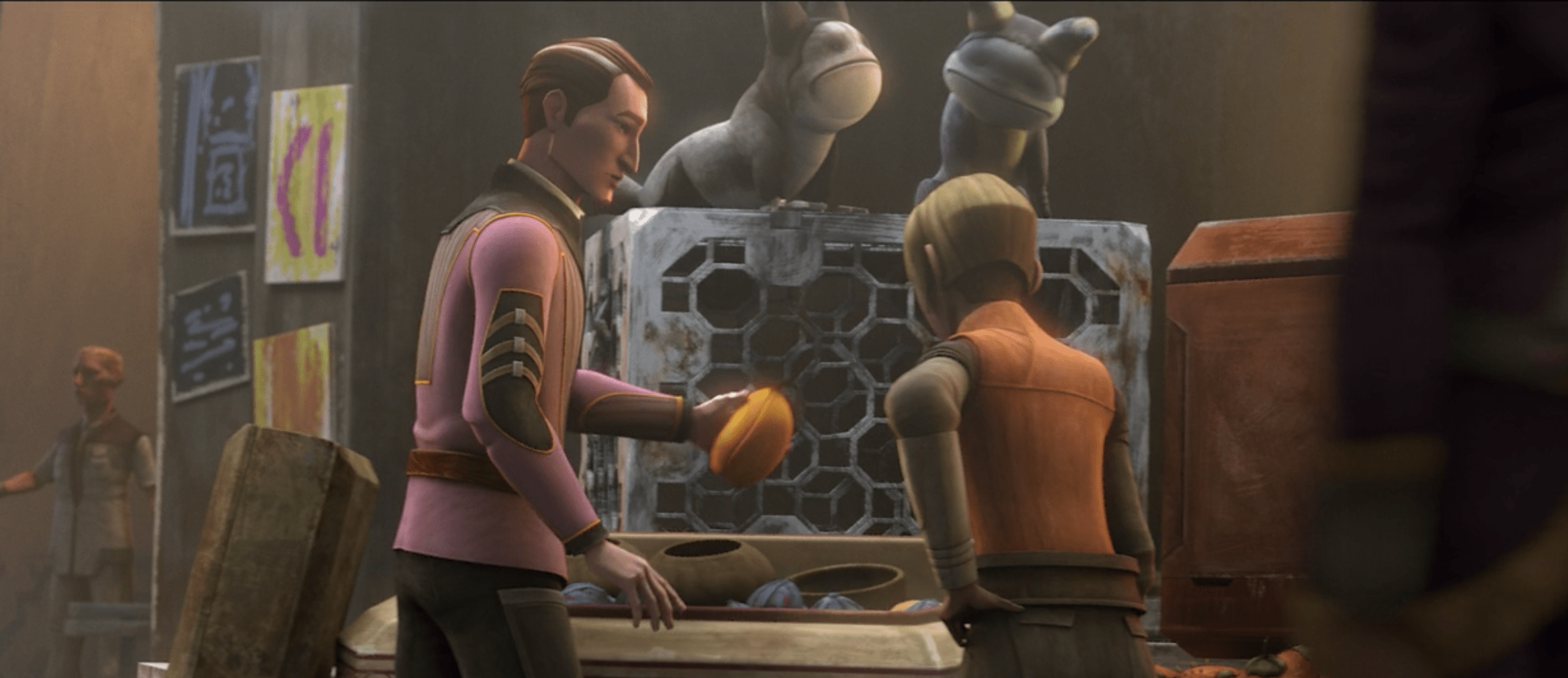 Tech and Wrecker work to scramble the ship's signature code since it is now on wanted lists.
Hunter, in attempt to get credits to buy much needed supplies, tries to sell their last pyro denton. The shop keeper refuses but wants to buy the "droid" Echo. Echo agrees reluctantly but knows they need the credits.
Omega wanders off after a voorpak takes her plush storm trooper. On Star Wars Resistance, Torra Doza owned one named Buggles. Fennec watches her go from the shadows.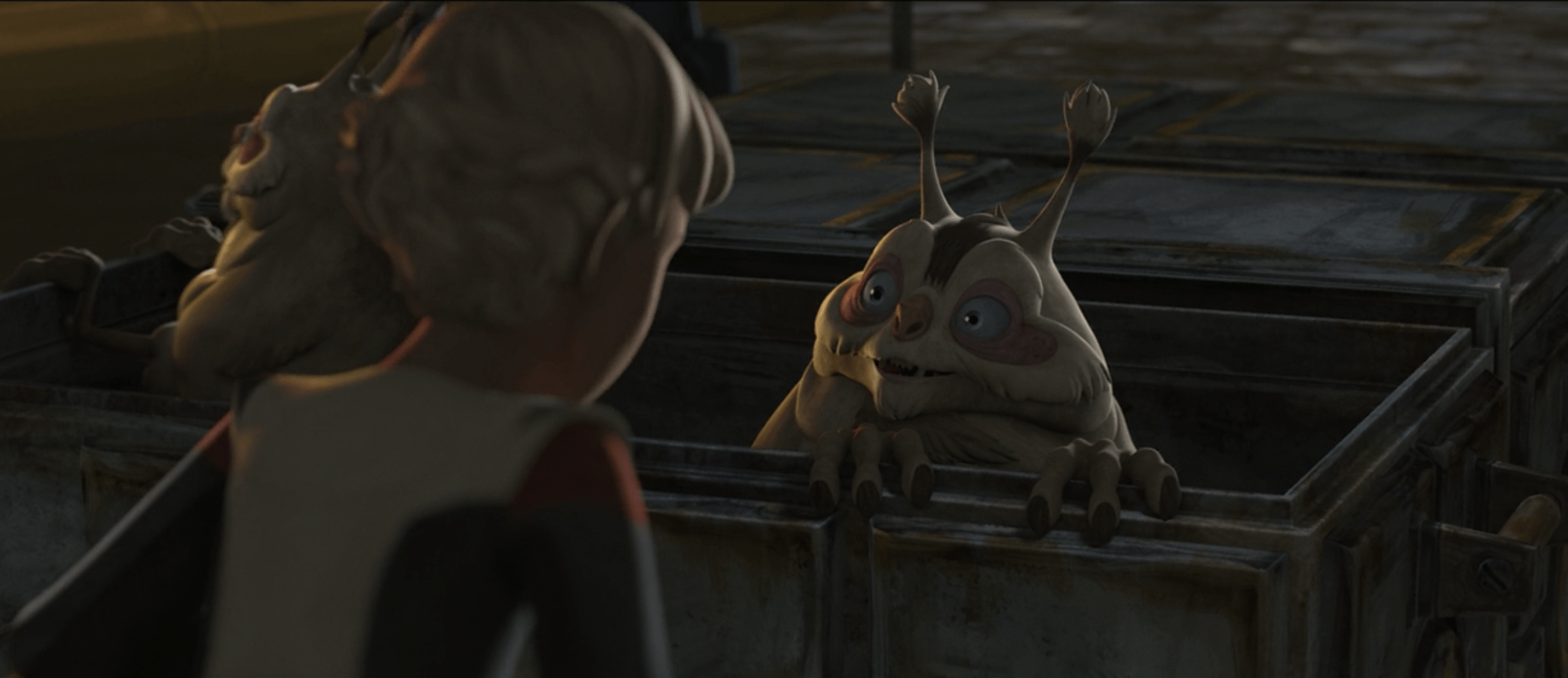 Fennec acts like she will help Omega find her friends. In the now non-canonical introduction of Boba Fett "The Story of the Faithful Wookie," Fett also posed as a friend to Luke Skywalker in order to gain his trust.
The Protocol Droid CG-67 discovers that Echo is not one of them. She intends to inform the shop owner but Echo pulls out a blaster dissuading her and the 225, DK-3, and Clink from telling on him.
Clink is a LE series droid. LE-12 was a droid on Star Wars Resistance.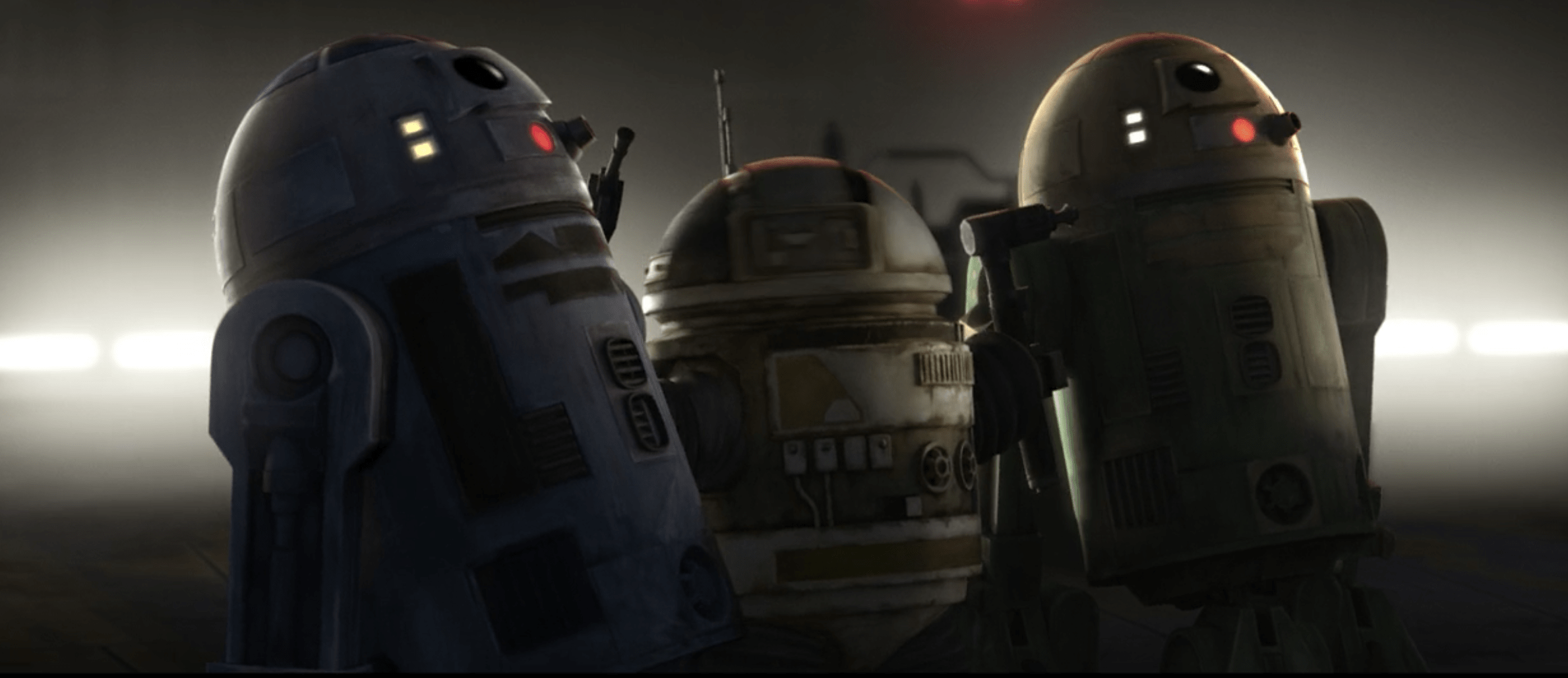 Hunter finds Omega but is over powered by Fennec. Once he alerts the others, Wrecker goes to help, while Tech hacks into the security network to find her. Echo removes the restraining bolts on the droids so they can help fix the Batch's ship. Omega runs from Fennec and heads into the maintenance tunnels. Wrecker finds her but Fennec is there too who makes short work of Wrecker.
With Omega in danger of falling, Hunter steals a speeder to get to her quickly. Fennec saves her life making it clear that whoever hired her wants Omega alive.
Hunter saves Omega and the gang makes a hasty exit off the planet. Hunter then explains that Fennec is a bounty hunter.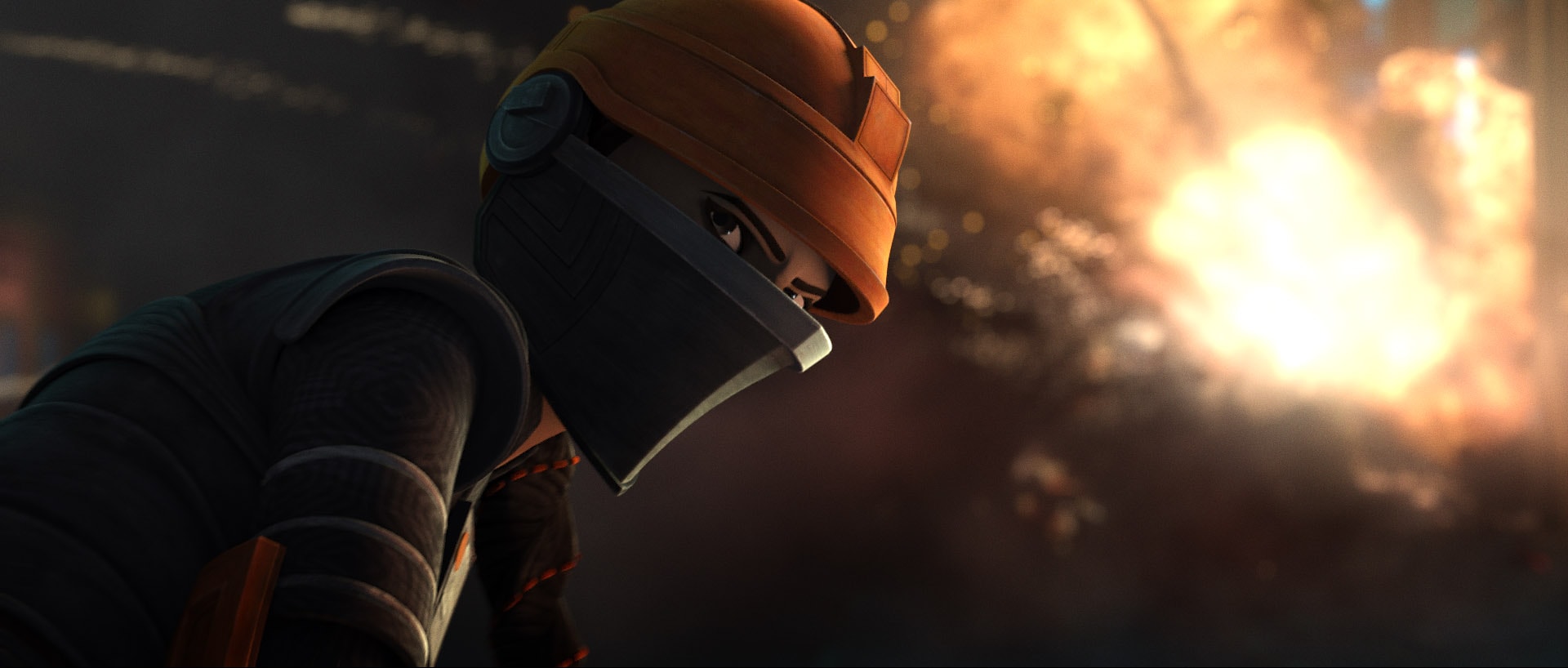 The Bad Batch is now streaming on Disney+.