Us Again, the first Disney Animation short in 5 years, is now streaming on Disney+. This heartwarming musical tale is a beautiful reminder to enjoy the present and that age is nothing but a number.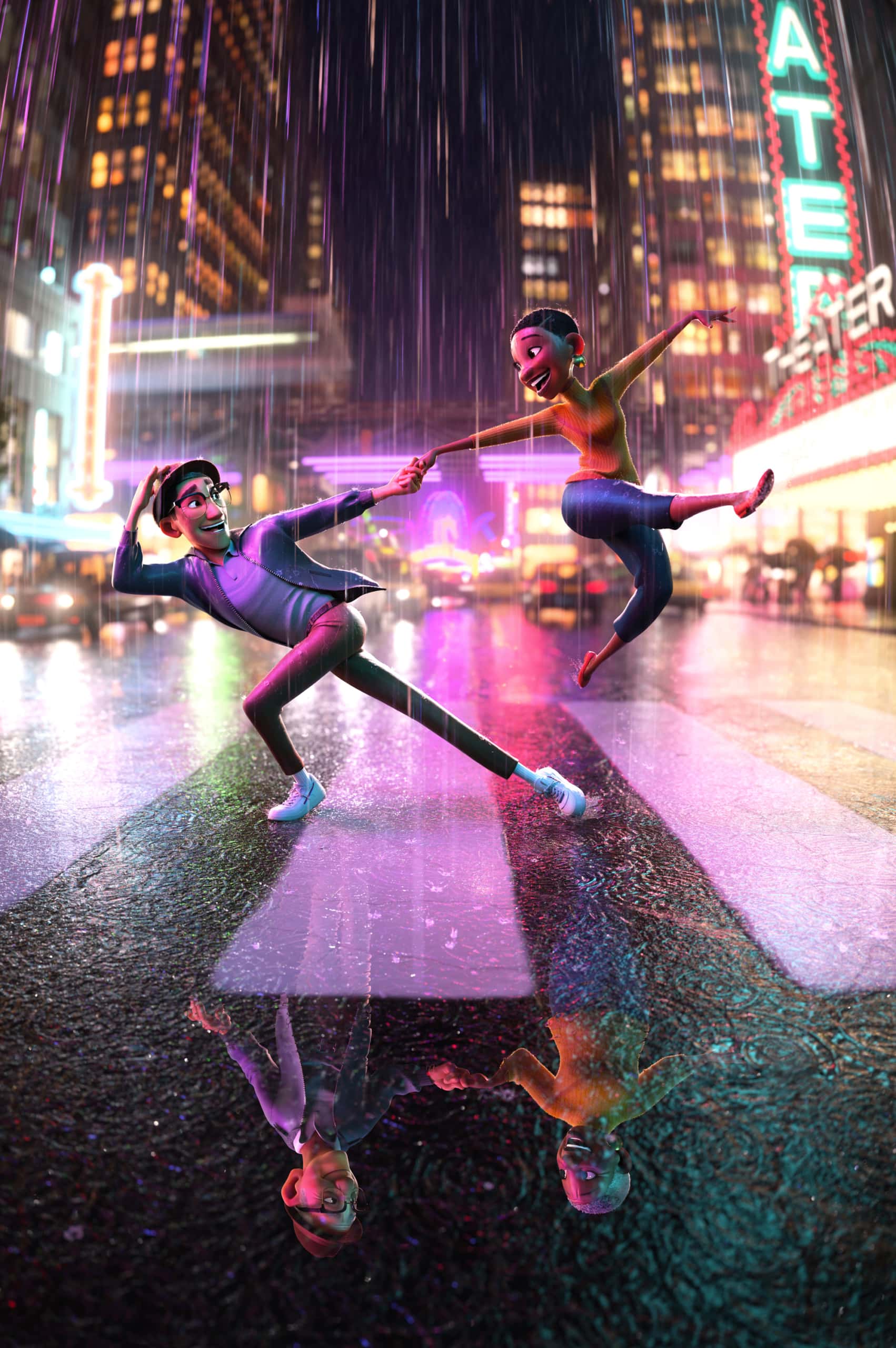 Interview With Filmmakers of Us Again
This short spoke to me in so many ways. Being a musical theater kid I was in love with the choreography and how it told the story of the characters Art and Dot. Visually it is stunning, making the audience forget at several points that this is actually animated and not real life. The representation of seeing a mixed couple on screen is something I will forever cherish, as it means so much to me, my family, and so many others. Plus, there are also plenty of Easter eggs and you know I always look out for those.
To learn more about what it took to bring this story to life and what challenges arose, I spoke with Director Zach Parrish, Producer Bradford Simonsen, Choreographers Keone and Mari Madrid, and Composer Pinar Toprak. They each offered unique insight into their parts of the project and what Us Again meant to them.
Zach, you have mentioned before the inspiration for the short came from your personal experiences of getting older and learning from your mother that youth really is a state of mind. What did she think about Us Again?
Zach: Now I'm going to cry. (Laughs) She didn't really get to see it until it was done, and she bawled her eyes out. And it was awesome. She was always supportive of me pursuing the arts and this was like full circle and she was incredibly proud.
With a short that relies heavily on both the music and the choreography, did that create any challenges when making the film? Typically one has to come before the other but here it seems they had to happen at the same time.
Brad: We had a bit of a chicken and egg problem. In order to tell the story we needed choreography. In order to do the choreography we needed the music. And in order to write the music we needed the story. Pinar, joined us early and explored themes for Art and Dot. No one discipline led this dance. They were all interconnected.
I caught a few nods to other classic dances like Singing in the Rain. Zach, did you go into this with any direction for the choreographers to emulate any specific musicals? Keone & Mari did you plan to reference any specific numbers or did it just happen naturally during the process?
Zach: The one that we planned ahead for was the lamppost scene from Singing in the Rain. The rest was just their creation.
Keone: We wanted it to make sense with the story, they being older characters, how would they bring that into this modern piece? We are also so inspired by that era.
Mari: That era along with other modern things inspire us so much they kind of fuse together and are always present. The moment on the fountain makes me think of An American in Paris. That wasn't planned, it just happened.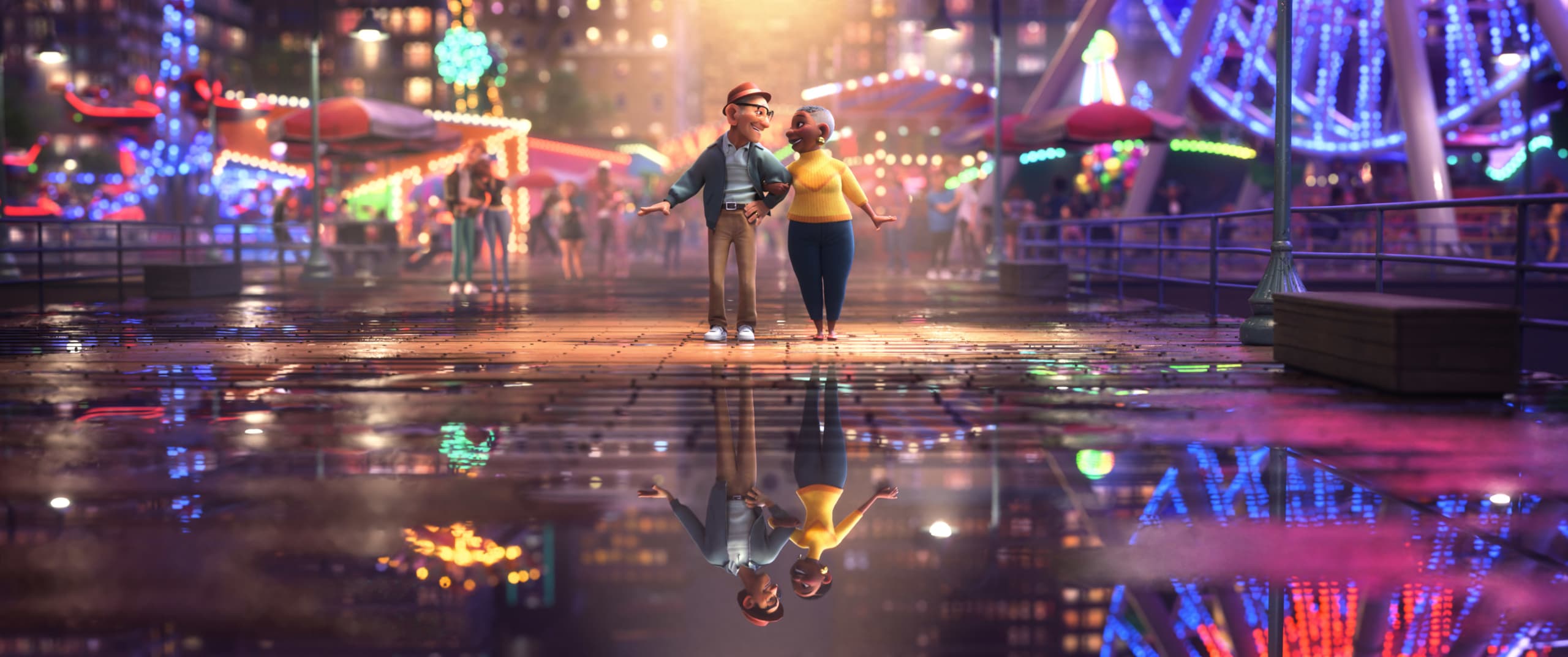 From working on video games to massive blockbusters like Captain Marvel, Pinar you have done it all. What attracted you to this project and what was the experience like working on a short versus something like a Marvel movie?
Pinar: Honestly, everything about it. The fact that it had no dialogue was really interesting to me, that everything would happen through the music and dance. I've never had a canvas like that to create on. I was just so excited to write every single note. It has been one of the most rewarding experiences in my life because I've never been involved with something every step of the way. This really felt like we were all dancing together during the process. Without dialogue, every note mattered, every instrument mattered. The choreography is so incredible. I would see the evolution throughout the process and it inspired me more.
Keone and Mari, you have choreographed for So You Think You Can Dance, BTS, and so many more. What was it like working on this?
Keone: It was such a rewarding experience. It made us emotional to have that responsibility to represent dance but also proud about how far dance has come. The final product was so amazing, we couldn't have asked for a better project.
Being in an interracial couple, it was nice to see that representation in Us Again not only for myself and husband but also for our children. Was the choice to show that type of couple always in the plans? How did you decide on these characters?
Zach: Across the board from the very beginning that was always the plan. Brad and I are both in interracial couples so it was important to us to have that kind of couple on screen. Also we were representing dance and age in a new way. We are fortunate at Disney to have a Diversity Inclusion Group. We collaborated across the company to talk about shared experiences like growing older, people's parents, views on aging, etc. Once we decided on Art and Dot's ethnicities what does that mean? What does their house look like? Things like that. We wanted to be as authentic as humanly possible.
Brad: We were so grateful for that team. They went on the journey with us, from the beginning. We would have lunches and show them the character designs, the environments, and we would get feedback. We really wanted to partner with them along the journey and make sure we were honoring everyone appropriately.
Besides enjoying the present, what do you hope children take away from Us Again?
Zach: The main thematic premise is being present. But from the beginning I said to my wife I hope that younger kids watch this film and realize that their parents and grandparents were kids once. And to become curious about what that was life. I realized during the process of this film how little I had asked of my own parents and grandparents.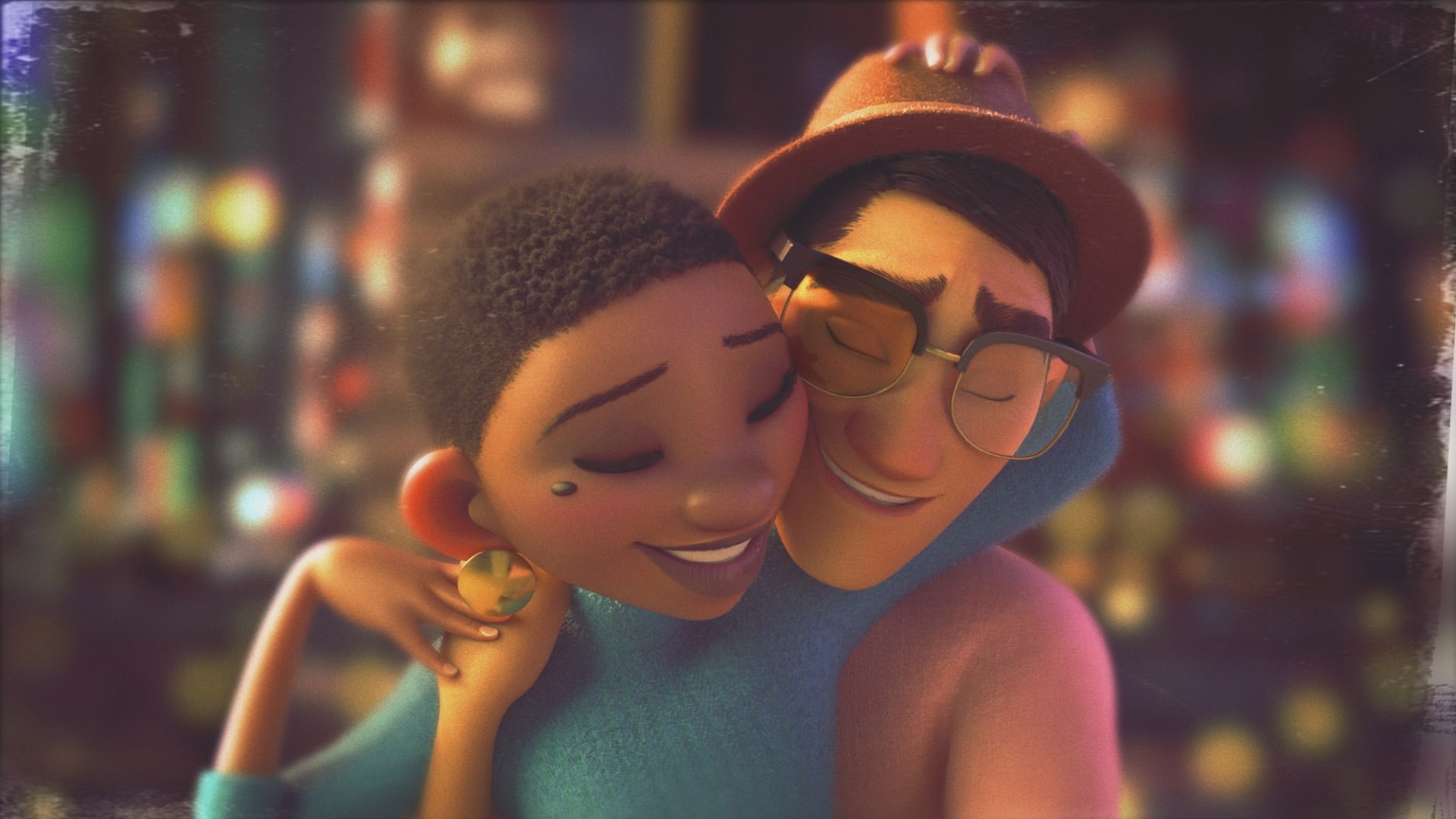 About Us Again
Us Again is set in a vibrant city pulsating with rhythm and movement where an elderly man and his young-at-heart wife rekindle their youthful passion for life and each other on one magical night. The years fadeaway as the joy of dancing propels them across the exciting cityscape of their youth and revives fond memories and ambitions.
Us Again is now streaming on Disney+.