Prepare for a show that is set to take you anywhere and anytime when Loki begins streaming on Disney+ June 9. Marvel Studios has done it again. Loki is as brilliant, fun, and mischievous as the god himself. It's Loki's timeline now and we are lucky to be living in it.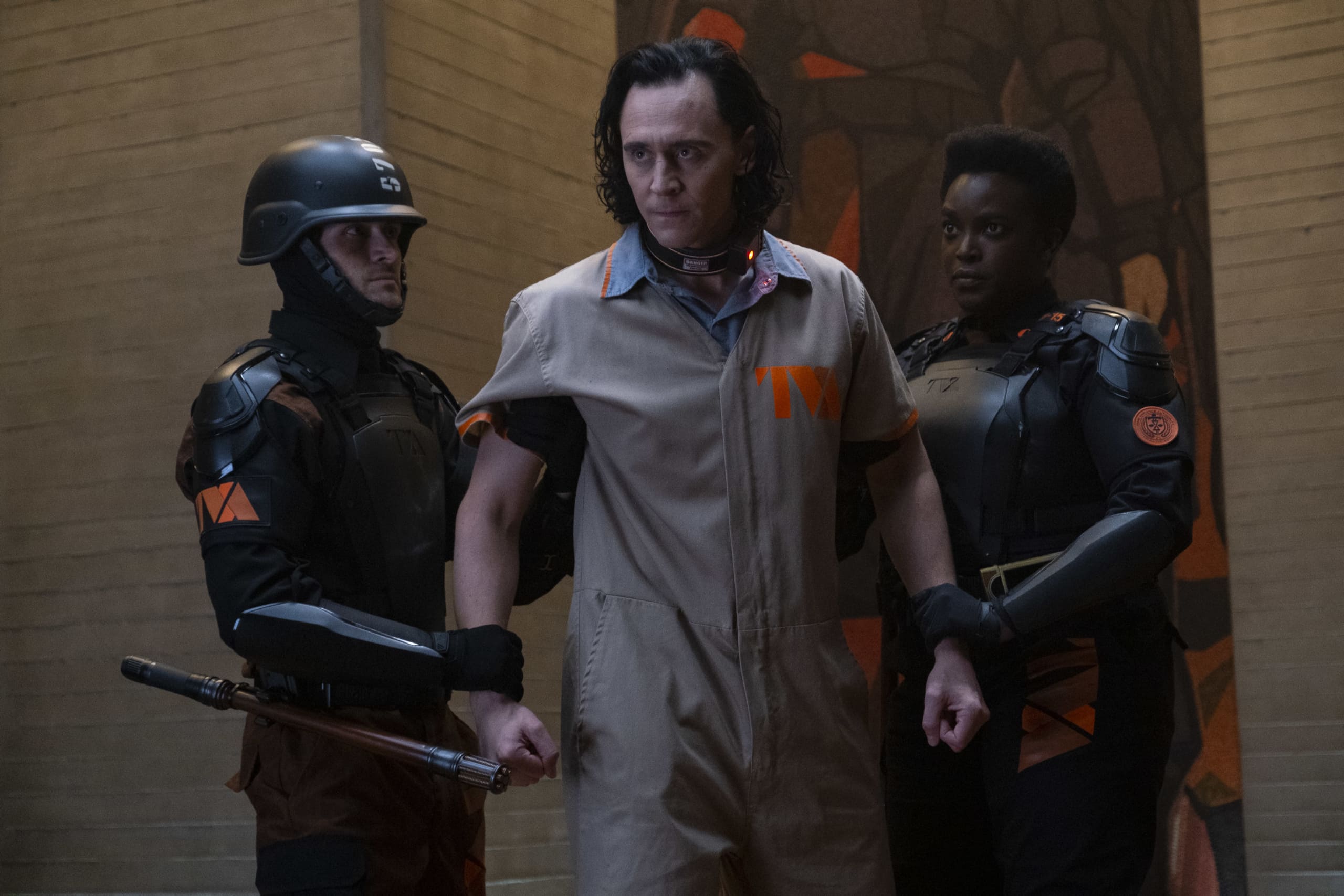 Loki Review: As Brilliant, Fun, and Mischievous As Loki Himself
The last time anyone saw Loki (Tom Hiddleston), he had just escaped the Avengers thanks to an angry Hulk in Avengers Endgame. Loki, the series, picks up right in Avengers tower as Loki disappears with the Tesseract.While Thor and the others look for him, Loki finds himself in a desert, far away from New York. Before he has the chance to truly get up to mischief, the TVA appears and arrests him for crimes against the sacred timeline.
Nothing he can say or do will get him out of this one. His only hope is Agent Mobius (Owen Wilson), an analyst for the TVA who needs Loki's expertise in order to catch a dangerous Variant. Loki naturally isn't too inclined to help anyone other than himself but after he learns the TVA is far more powerful than he realized, Loki has a change of heart and willingly works with Mobius. Now whether that choice is merely self preservation or part of his latest scheme, only time will tell.
Loki is not just a time-traveling detective show but more so than even WandaVision, it is laying the groundwork for the multiverse and the potential here is massive. However, it is also telling a story about identity, belonging, and how sometimes confronting the ugly truths about ourselves is the only way to move forward.
RELATED: Loki Episode 1 Easter Eggs & Breakdown
Tom Hiddleston is as magnetic as ever, making me love Loki even more than before. If you had asked if that was possible before this I would've said no. He seamlessly steps back into the world of 2012 Loki perfectly, with all the cunning and charm we have come to expect from the god of mischief. Seeing him in this new world where he isn't in control is extremely satisfying to watch. It gives Tom more room to play with the character and truly show off his incredible range.
When you have a powerhouse performer like Tom playing a charismatic scamp like Loki, the supporting cast could easily be overlooked but Marvel casting did not disappoint. Owen Wilson's Mobius is the perfect person to play opposite Loki. Their on-screen chemistry is fun to watch, especially when Mobius' calm confidence and sincerity frustrates Loki. I hope to see these two on screen together for more than just this season. Make it happen Marvel.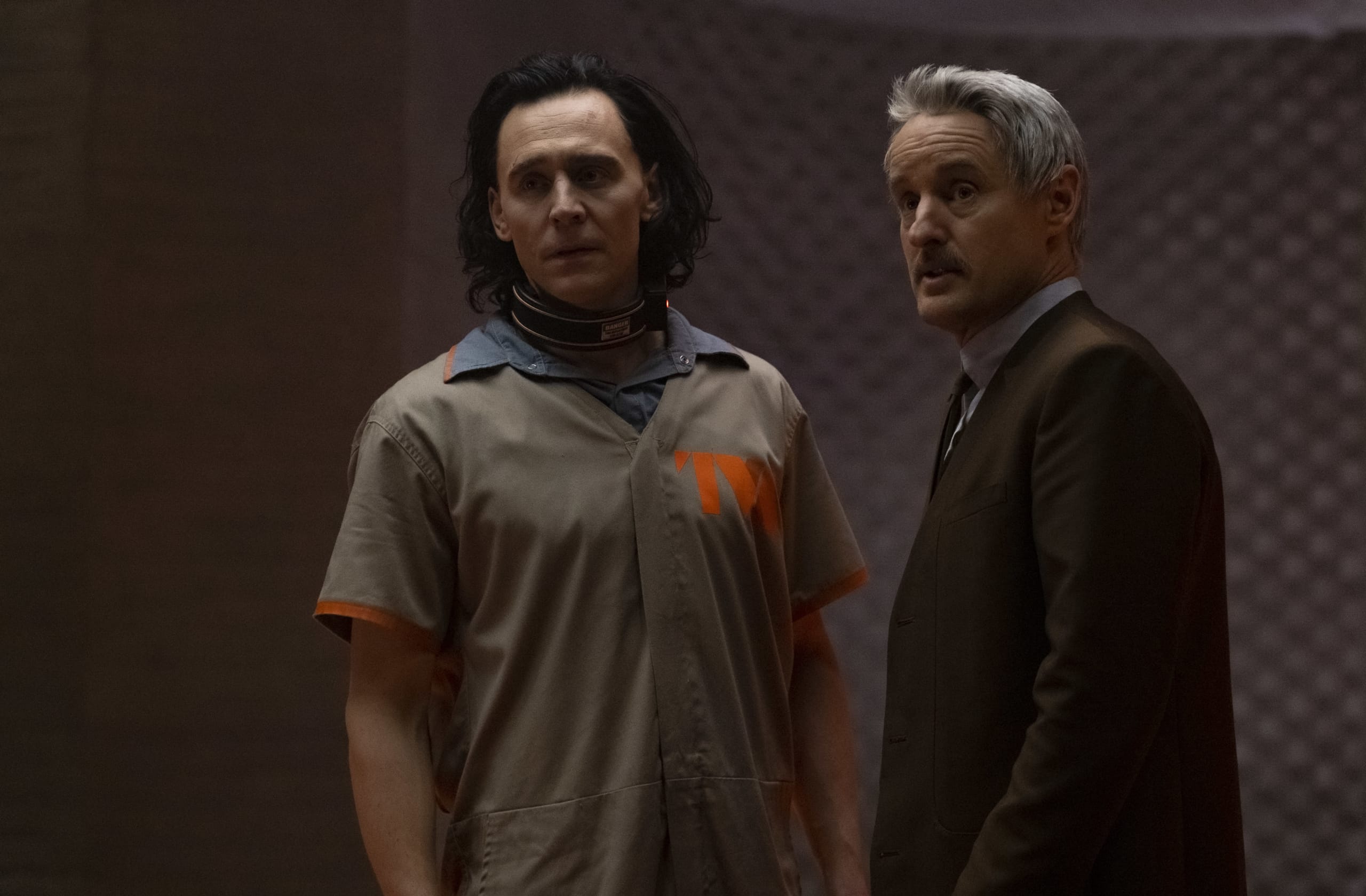 Visually Loki is stunning. Marvel never ceases to amaze me when it comes to the craftsmanship put into the sets, special effects, lighting choices, everything. The TVA is delightfully weird, giving off an Umbrella Academy meets Legion vibe which as a fan of both I can't help but enjoy. There is just something intriguing about a place that evokes another world, a world outside of time, yet still has itself firmly planted in ours. Loki is bringing that aesthetic that we have been missing ever since WandaVision ended.
Speaking of WandaVision, if you thought it had fans talking just wait. Loki has the biggest potential of all the Marvel offerings so far to impact the future of the MCU and that means theories. Those theories are helped along by easter eggs and Marvel comics lore sprinkled generously throughout the episodes. Episode one casually revealed something that will peak the interest of the fandom and have everyone wondering what it could mean for Phase 4. Then Episode two said hold my Asgardian beer. I am bursting at the seams wanting to talk about everything I saw. It's hard not to shout about it in this post. Just trust me when I say fans are going to be beyond thrilled with everything Loki is bringing to the table.
Overall, Loki is a humorous, intriguing, imaginative, and exciting entry in the Marvel Cinematic Universe. It has easily become my favorite Marvel Studios show in just two episodes and I cannot wait to see where Loki and the TVA take us the rest of the season. Loki is here and it has a glorious purpose. For all time. Always.
Loki premieres on Disney+ June 9.