Disney's Jungle Cruise is a thrilling, action adventure joyride packed with wit, charm, and plenty of well-placed puns worthy of the ride itself. Grab your skipper hats and get ready to watch because this is one movie you do not want to miss this Summer.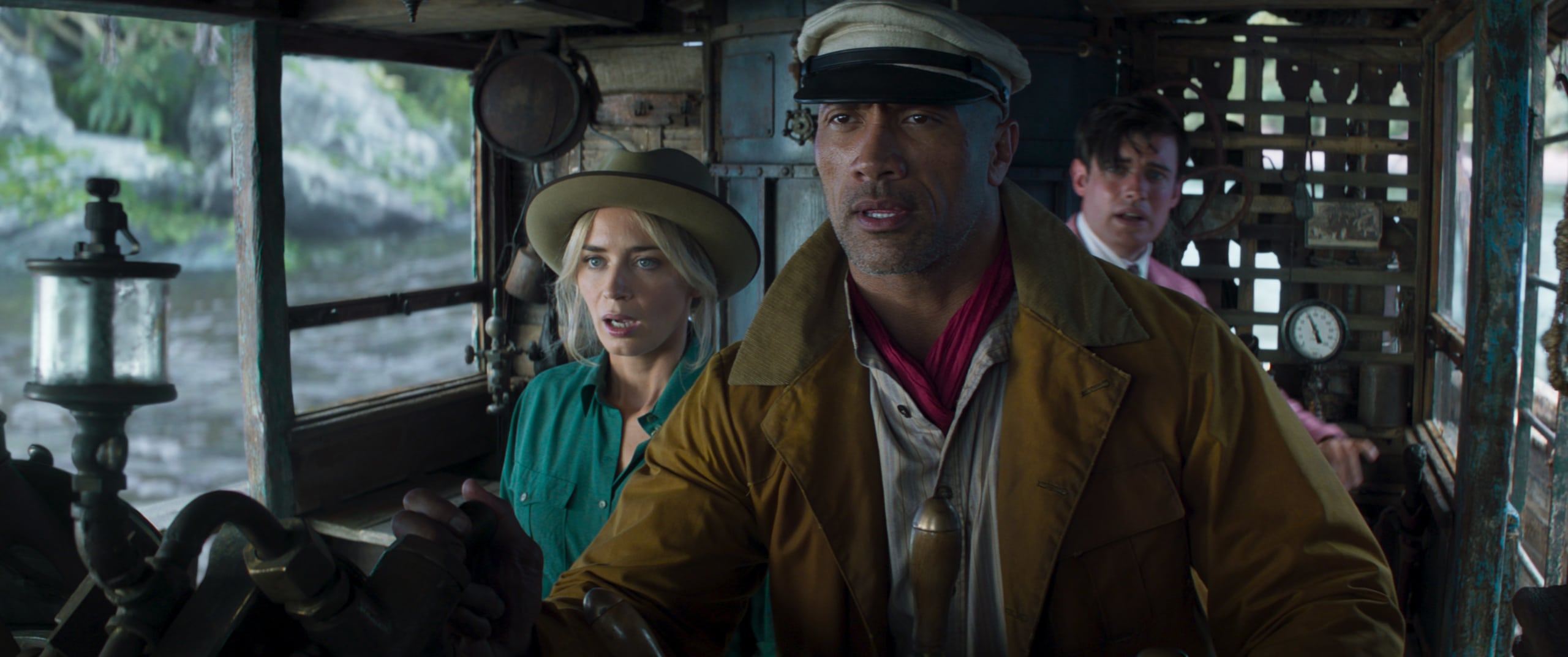 Jungle Cruise Movie Review
Out of all the boats she could have booked to go down the Amazon, this one is by far the cheapest. Dr. Lily Houghton (Emily Blunt) is on the hunt for an ancient tree that could change the future of medicine. Teaming up with wisecracking skipper Frank Wolff (Dwayne Johnson), the duo, along with her brother MacGregor (Jack Whitehall), face incredible obstacles, both real and fake as they traverse the river.
Unfortunately they are not the only ones looking for the tree. With both earthly and supernatural adversaries to contend with, Lily and Frank must learn to trust one another and work together. After all, the fate of mankind is in their hands.
Jungle Cruise is Indiana Jones meets Pirates of the Caribbean meets The Mummy (99). It packs in adventure, thrills, and heart while never taking itself too seriously. Within the first 10 minutes you are hooked and wanting more. Come for the backside of water, stay for some serious fun.
RELATED: Black Widow Movie Review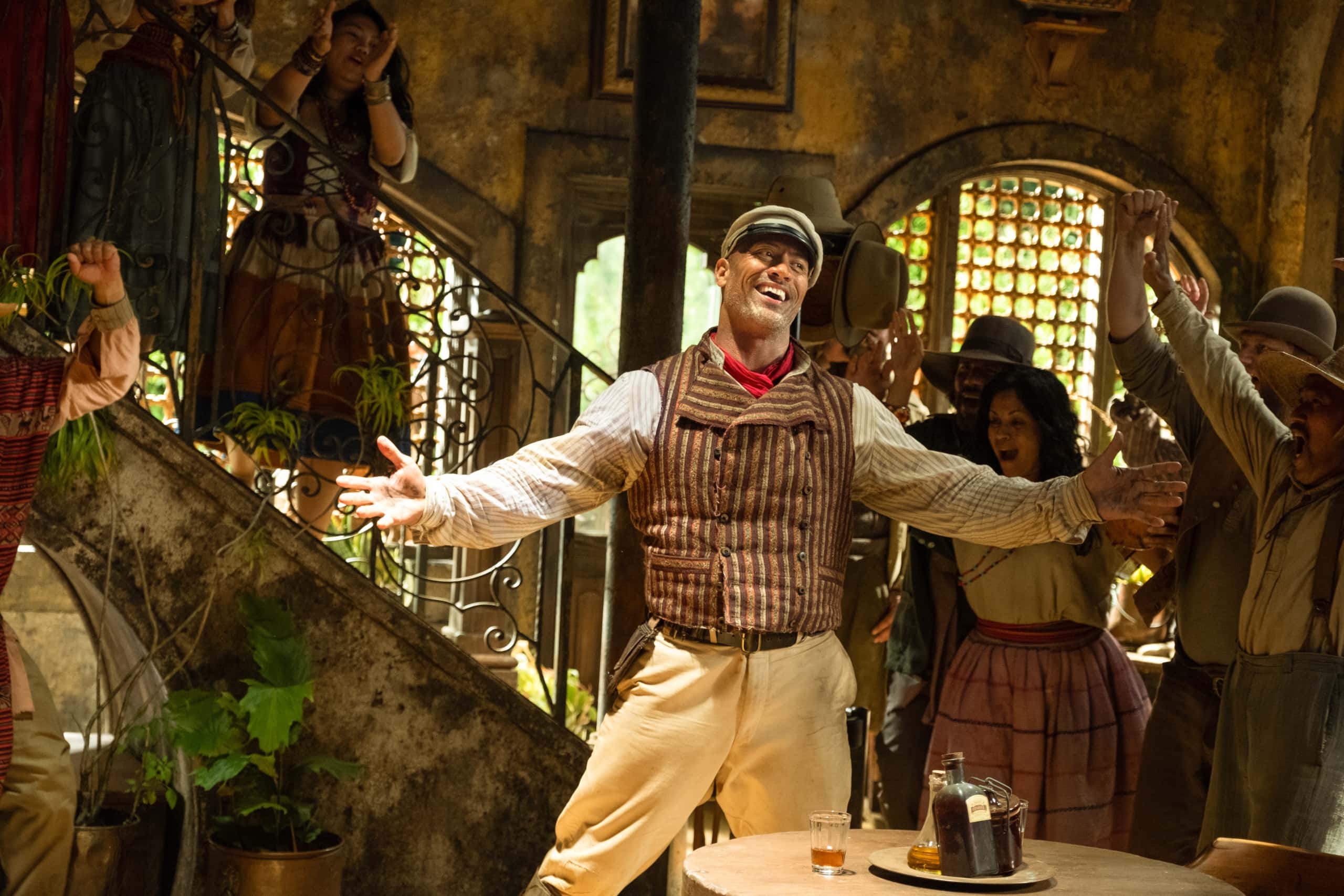 Part of what makes the Jungle Cruise a joy to watch is the chemistry between Blunt and Johnson. They are the onscreen duo we didn't know we needed but now can't imagine this movie without them. Unlike some of Johnson's other roles, the writers here play to his strengths and it works. All the charisma he is known for is poured into this role which balances deftly with Blunt's more reserved yet fierce take on Lily. It is like watching Brendan Fraser and Rachel Weisz having another battle of wits and will circa The Mummy. Like Fraser and Weisz, these two actors (and characters) were made to work together. Just one of the reasons that this Disney film has me asking for more.
Rounding out the main cast is Jack Whitehall as Lily's brother MacGregor, Jesse Plemons as Prince Joachim, Edgar Ramírez as Aquirre, and Paul Giamatti as Nilo. Plemons may be a villain but his presence and line delivery are hysterical. Likewise, Whitehall's comedic background helps make the otherwise snooty MacGregor come off likable and by the end someone viewers will actually be cheering for. Giamatti's Nilo is the classic old Hollywood villain, the rich man who intends on stomping out any competition, even if that competition is the size of Johnson. While the other bad guys come off comical and expected, Ramírez's Aguirre is something else entirely, literally and figuratively. Literally Aguirre is a cursed being, with snacks as much a part of his body as his eyes. Ramírez plays him with a quiet intensity that makes him a standout amongst the other baddies of the film.
Director Jaume Collet-Serra managed to elevate the iconic ride with plenty of world-building and gorgeous visuals. His horror background lent itself to the impressive visuals of the creature designs as well as the darker portions of the film. Yet he keeps it light enough, think Curse of the Black Pearl, that the final product is good clean fun for the PG-13 variety.
The team behind the film incorporated all the key elements that make the attraction popular. Longtime Jungle Cruise guests will find themselves actively pointing out things that remind them of it. Including timely puns delivered by the cheeky Frank throughout the film. A lot of his well placed quips are taken straight from the ride but there is at least one this jungle goer has never heard before, and it might be my new favorite. And yes, the backside of water is featured prominently as well as several other beloved aspects of the attraction.
Visually, the film is packed with scenes worthy of the summer blockbuster while still keeping with the kitschy roots of the ride. There are several moments that appear fake because well, they are supposed to be. Which is perfect really. Like Pirates before it, the Jungle Cruise maintains the simple yet engaging energy guests feel on the ride while delivering big action and CGI monsters.
The Jungle Cruise is full of colorful visuals, amazing special effects, and plenty of silly fun the whole family will enjoy. It is an entertaining homage to one of the best rides at Disney Parks that will leave fans wanting a sequel. I know I want one.
Jungle Cruise is coming to theaters and Disney+ Premiere Access July 30. It is rated PG-13 for adventure violence and has a runtime of 2 hours and 7 minutes. Tickets are available now.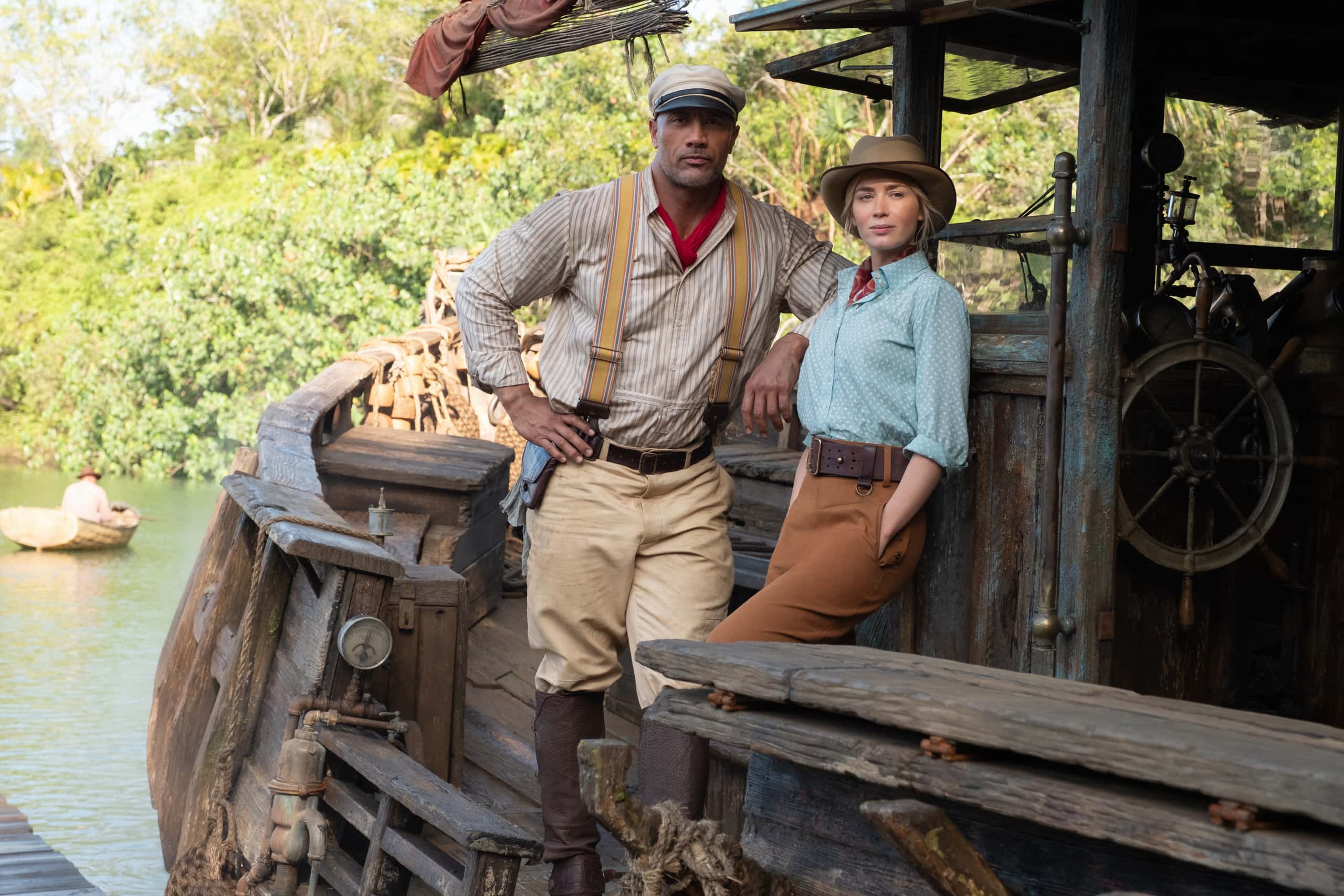 Does Jungle Cruise have a post credit scene?
No, the Jungle Cruise does not have a post credit scene. However, the credits are interesting to watch and resemble aspects of the ride.