Black Widow is an action-packed spy thriller that deftly balances the thrill with the heart and Marvel humor. It gives Natasha the sendoff she deserves while ushering in the new era of Black Widow with Yelena.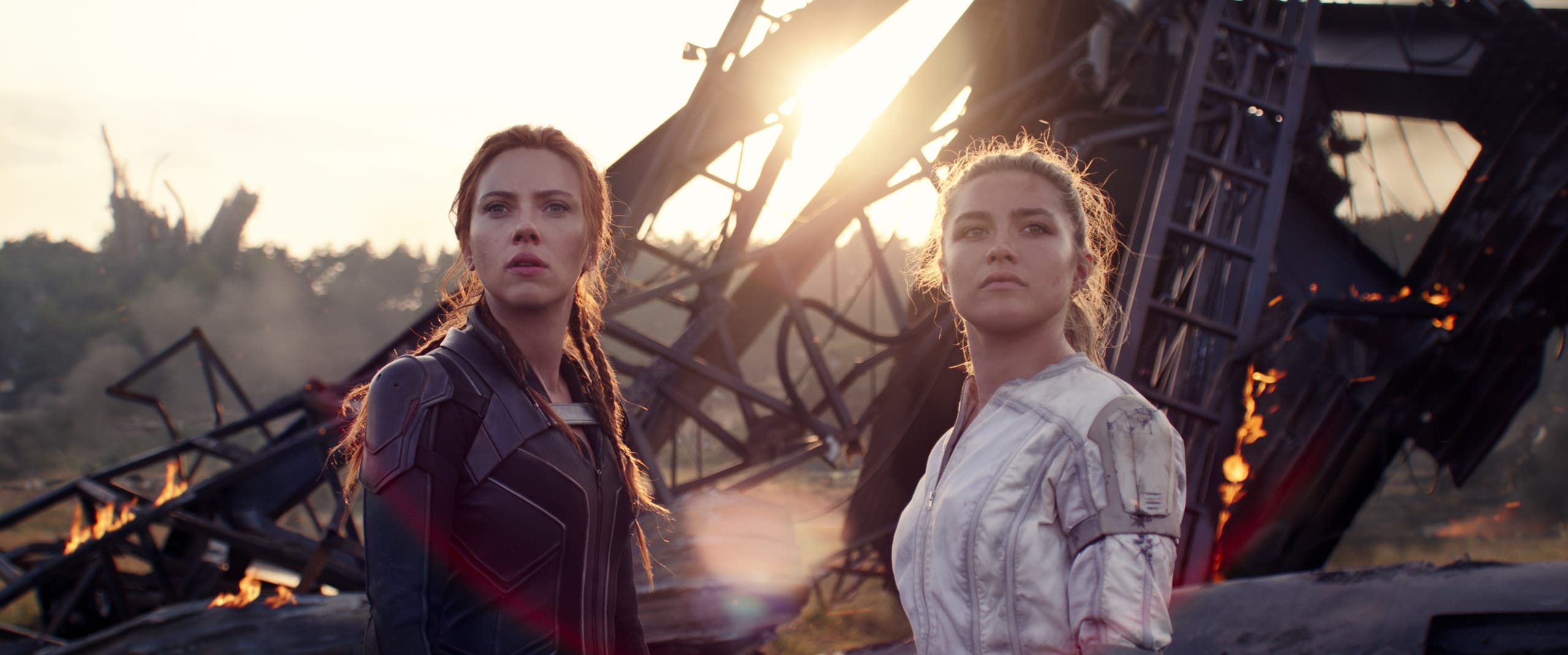 Black Widow Movie Review
In Ohio 1995, a young Natasha and Yelena are living the American suburban dream. Until it all comes crashing down when their stand-in father Alexei (David Harbour) steals something very important. They are forced to flee and the girls are ripped from their pseudo-family and sent to the Red Room. Now it's 2016, immediately following the events of Captain America Civil War and Natasha Romanoff (Scarlet Johansson) is on the run with Ross on her heels. The rest of Team Cap is behind cars at The Raft. Before Ross can get her she disappears.
At a safe house in Norway, Natasha attempts to hide away from the world. But her past comes calling when a mysterious package leads the deadly Taskmaster right to her. In order to get answers, Natasha heads to Budapest and there along with Yelena (Florence Pugh) they must reunite with their old family and confront the darkest part of their pasts.
Black Widow is the movie fans have been waiting for since Natasha was introduced in Iron Man 2. With some of the best hand-to-hand fights since Captain America The Winter Soldier, it perfectly balances action with heart and that classic Marvel comedy.
RELATED: Loki Review: As Brilliant, Fun, and Mischievous As Loki Himself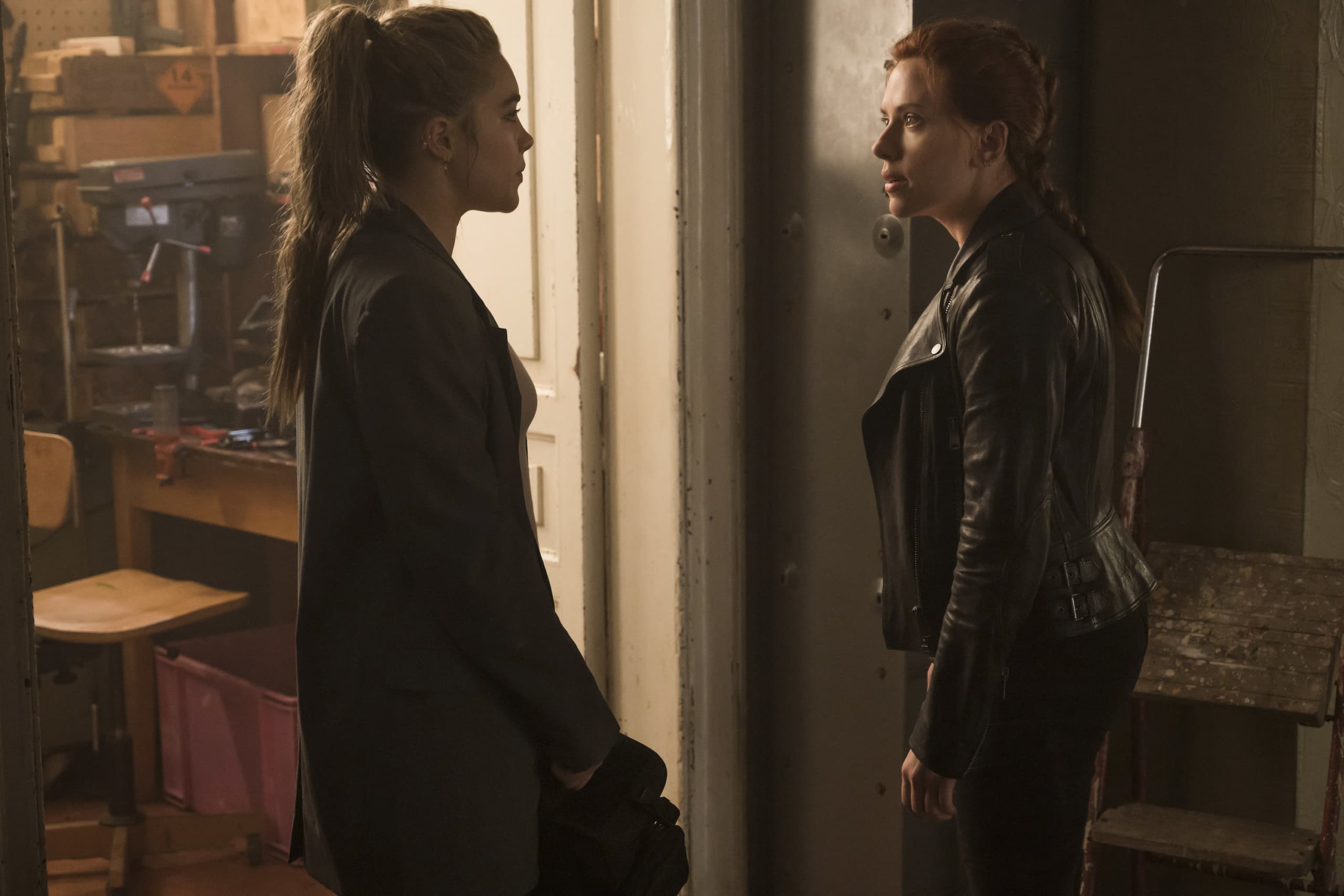 Beautifully choreographed action is a staple of any Marvel movie and Black Widow delivers it in droves. From smaller hand-to-hand fights to large scale aerial takedowns, this film runs the gamut of the Marvel playbook and it is exhilarating to watch.
Director Cate Shortland took on the challenge of fleshing out a character we all know so well and she nailed it. Her direction allowed Johansson to pour her all into the character, bringing out new depths to Nat. The emotional beats didn't feel forced, fitting perfectly with the action we expect with Natasha. However, the downside to that expert storytelling is that it makes me wish even more that Nat wasn't dead.
It is that pulling at the heartstrings that was somewhat unexpected. True most MCU films aim to draw an emotional response but since this wasn't an introduction to her and it was set in the past I wasn't expecting to feel this deeply. Each character goes on an introspective journey that makes viewers sit up and take stock in their own lives. All our actions have consequences whether we believe them to or not. But more so than that self-reflection, the spy family bond is what truly got me. The found family. These people were forced together for the sake of a mission but memories were made and although a lot was fake, what they felt for each other was real. I could watch at least two more films with this group together.
As much as I was invested in seeing Natasha's story play out I couldn't help looking for Yelena and Alexei in each scene. Pugh and Harbour are scene stealers and will quickly endear themselves to fans. I want to hear more of The Red Guardian's stories about his glory days, even if they aren't entirely truthful. Also, as much as I am going to miss Natasha, Yelena is the perfect replacement for her. Pugh brings the fierceness and the sass we need from Widow. Plus without having the same attachment to the Avengers that Nat did, that is going to make her future interactions with them interesting to say the least. And hilarious, definitely hilarious. Just imagine her and Sam in the same room. Comedy gold, calling that now.
RELATED: Falcon and Winter Soldier Episode 6 Easter Eggs & Breakdown
For anyone wondering how exactly a movie set in the past ties into the future of the MCU, stay through the credits. The post credit scene implications have me excited and anxious to see what happens next.
Marvel movies are back and I can't think of a better way to get back to MCU blockbusters than with this film. Black Widow is one of the best origin stories we've seen yet, making it absolutely a must see for any Marvel fan. And although we say goodbye to Natasha, I need more of Yelena and Alexei immediately.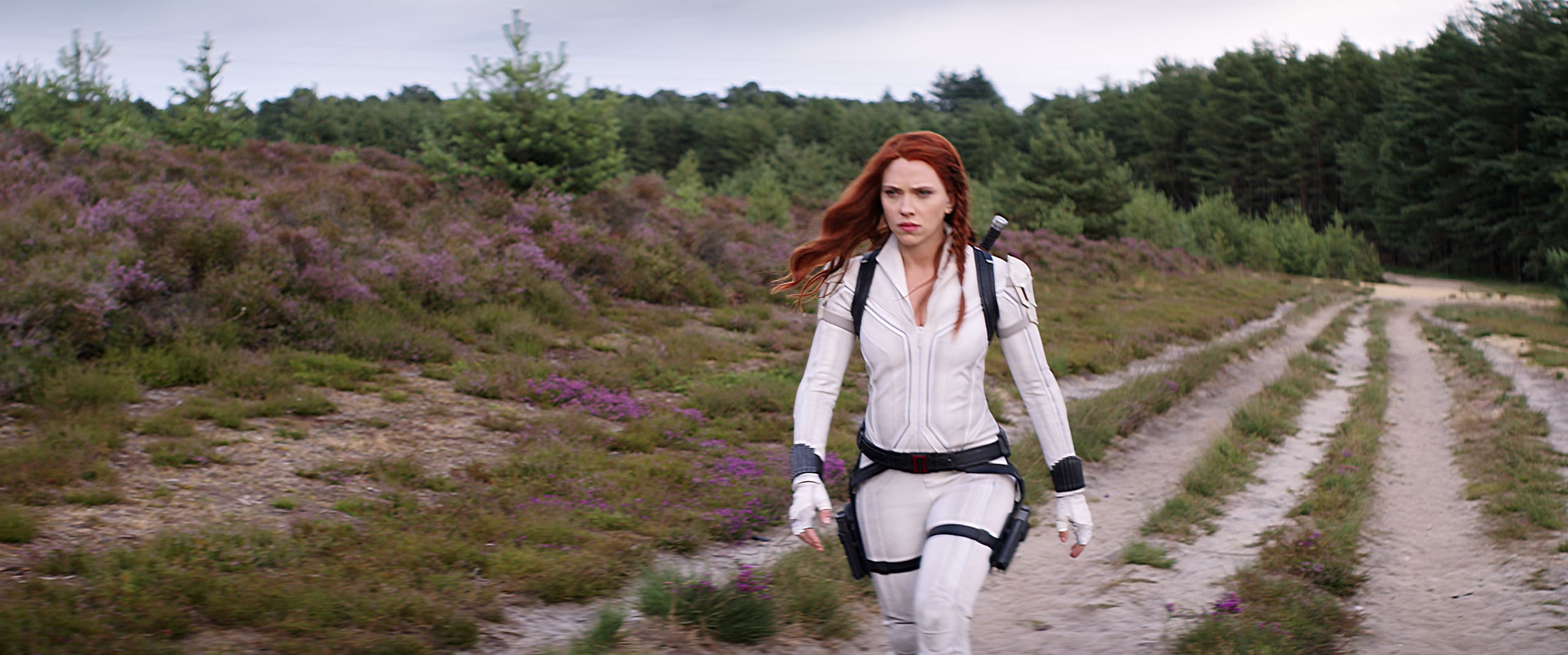 Black Widow is coming to theaters and Disney+ premiere access July 9. Tickets are on sale. It is rated PG-13 for intense sequences of violence/action, some language and thematic material with a runtime of 2 hours 13 minutes.