In The Bad Batch episode 13, Cid has been ousted from her place of business by a former client and some familiar bad guys. The Batch has to help her get her place of power back otherwise they are also out of a place to stay and a way to get money. Let's get into "Infested" with this Bad Batch episode 13 easter eggs and breakdown.
This is your spoiler warning if you haven't watched episode 13 of The Bad Batch.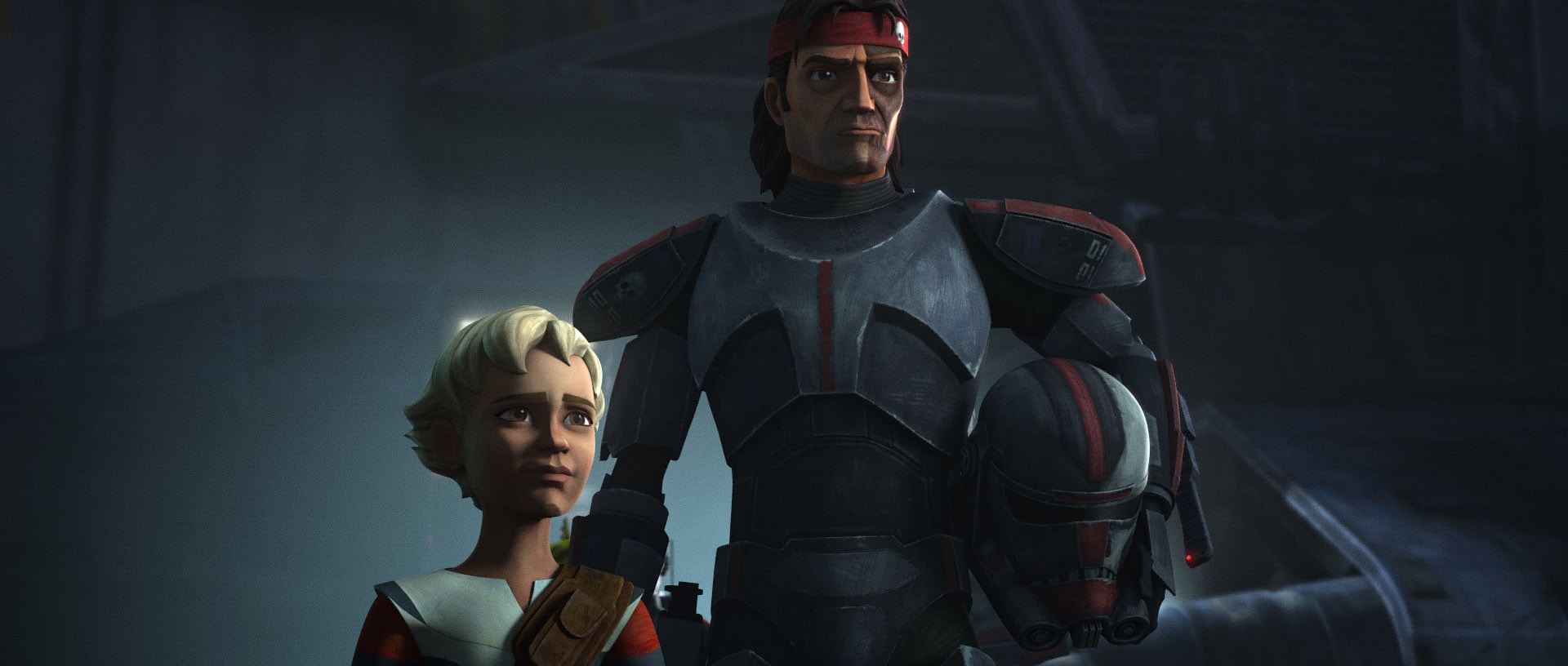 The Bad Batch Episode 13 Easter Eggs & Breakdown
Clone Force 99 returns to Ord Mantell after another successful mission where they unfortunately had to deal with Gundarks. These creatures are dangerous carnivores from the planet Vanqor. They were first seen in The Clone Wars.
At Cid's cantina they discover that Cid has been forced out by another shady character, but he does offer the Batch work if they want it.
Cid is waiting for them at their ship along with Bolo and Ketch. She tells them about Roland, the son of crime lord Isa Durand. Roland is looking to make a name for himself by working with the Pykes. The Pyke Syndicate is known as being suppliers of spice from the planet Kessel. Their first appearance was in The Clone Wars but they also played a part in Solo: A Star Wars Story. She has a plan to get her business back.
RELATED: The Bad Batch Episode 12 Easter Eggs and Breakdown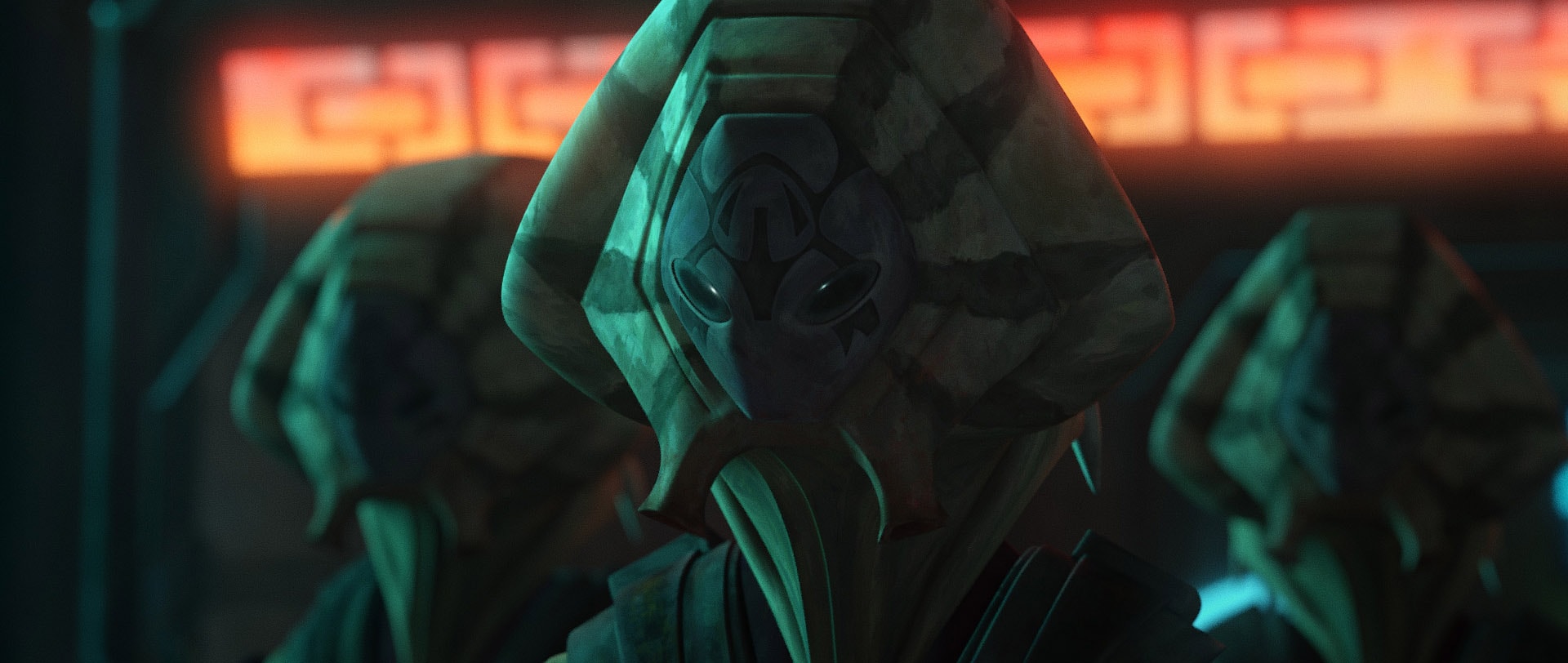 The plan is to use Ord Mantell's old mining tunnels to break into Cid's office to steal the spice Roland plans to sell to the Pykes.
In the caves, Cid warns them not to make a sound as they are infested. They don't see what lies below yet, but screeching is heard after Wrecker drops his flashlight.
Bolo and Ketch steal Ruby, Roland's pet using Mantell Mix to draw her out of the club. She is the lizard the Batch took back from the Rhokai in Episode 7.
Roland's goons chase Clone Force 99 through the tunnels, but they didn't get the memo about being quiet. They awaken the hive, giant bug-like creatures that attack anything and everything. Luckily they escape but not before the bugs make off with all the spice.
In the office, Bolo and Ketch confess that Cid put them up to taking Ruby. The Pyke show up demanding payment for the spice. Roland tells them to go back to Oba Diah to wait for the payment. Oba Diah is an Outer Rim Territory home to the Pyke. They refuse taking Roland into custody.
They demand the spice from Cid. When they don't buy her story that she doesn't have it, Hunter steps in telling them he knows where it is. The Pyke keep Omega until they can return with the spice.
Tech figures out the bug creatures are Irlings, nocturnal insects with light sensitivity. They make a plan to strike before nightfall. Cid, despite her rough exterior, cares for Omega and is determined to get her out of the danger she put her in.
Just as they are pulling up the last two crates, the Irlings awoken and thankfully Tech has something to distract them otherwise Cid and Wrecker would've been doomed.
Omega sticks up for Roland to the Pykes. Her kindness for others may be what saves Clone Force 99, like with Cid, her actions make them more likable to other people.

The Bad Batch is now streaming on Disney+.