Shang-Chi and the Legend of the Ten Rings delivers a unique superhero experience and easily stands out as one of the best MCU origin stories since Phase 1. I had the chance to interview the cast as well as Director Destin Daniel Cretton and head of Marvel Studios, Kevin Feige about what it took to bring this epic film to life.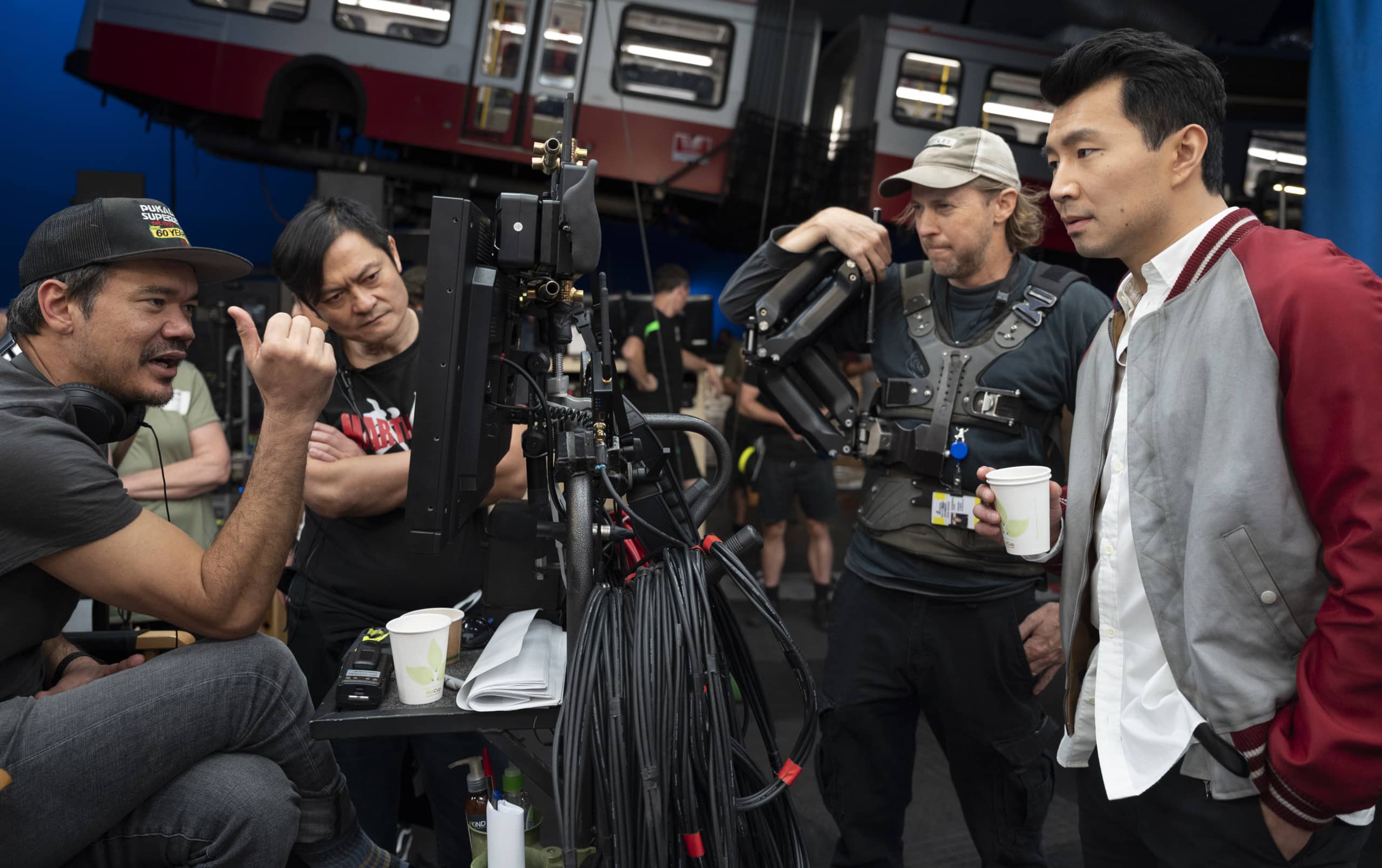 Interview with the Cast of Shang-Chi
This was a press junket worthy of the legend of the ten rings. Simu Liu (Shang-Chi), Awkwafina (Katy), Meng'er Zhang (Xialing), Sir Ben Kingsley (Trevor Slattery), Director Destin Daniel Cretton, and Kevin Feige were on hand to talk all things Shang-Chi. They gave us some insight into how Simu was cast (was it really a tweet?), what it was like doing all those stunts, and more.
In the past Destin, you worked with at-risk teens. Does that experience inform how you approach them from a storytelling aspect?
Destin: That job affected my entire life, my world view. I feel like the stories that I am drawn to are a combination of humor and optimism but also do not shy away from the very real darkness that we all experience as humans. I think this movie really does encapsulate a lot of the things that I really believe in.
There was so much star power in this film. What was it like working with the veteran legends Michelle Yeoh and Tony Leung?
Simu: I mean it was like imposter syndrome every single day. Truly it was such a treat and it was all I could do just not to mess it up. When I was first cast, I did my final screen test with Nora, and she did such a wonderful job of putting me at ease. My nerves were sky high. I was an actor from Toronto, and I really never allowed myself to imagine being a part of the MCU. It's the craziest dream that someone can possibly dream. Nora did such a great job of putting me at ease and we had such a beautiful chemistry.
RELATED: Shang-Chi and the Legend of the Ten Rings Movie Review: MCU Does It Again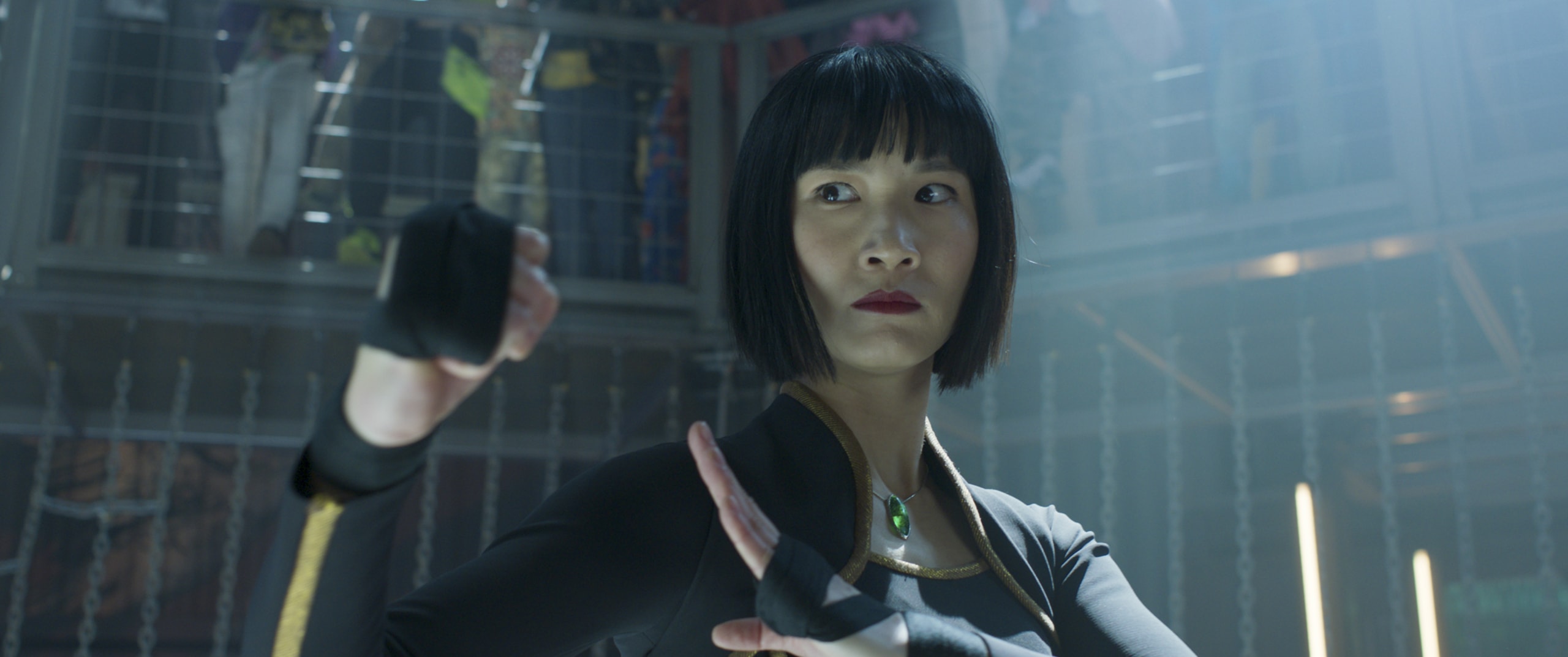 Meng'er, this is your first film and you were a natural. You come from a theater background, what was it like working on Shang-Chi? Did Sir Ben give you any tips?
Meng'er: I have been so lucky to work with all of them and Sir Ben, I asked him a lot of questions on set. He said, so beautiful, he said "When we are on stage, we are landscape artists. And when we are in front of a camera, we are portrait artists." And I think that just gave me a very clear image. I literally took notes every time I talked to Sir Ben.
It was so different from stage acting. I remember the makeup team doing the final touch on my fringe to make sure everything's perfect. And some people came to tell me there will be some wind, a little bit of water and so I'm like okay. I'm ready. Three, two, one action and the wind was like [MAKES NOISE]. (Laughs)
Simu, you tweeted to Marvel Studios about Shang-Chi. Kevin, everyone wants to know, is that how we should try to get on your radar? I have some roles I think I would be good for.
Simu: I would love for Kevin to answer this because you think when you tweet at Marvel it's going to some 19-year-old intern with acne…
Awkwafina: If even.
Simu: No one is going to read it. No one cares what I have to say. But maybe they did.
Kevin: Unfortunately Simu, it was not your tweeting. It was your acting ability, your constant professionalism, and then multiple reads and meetings that you did that got you the job.
Simu has a background in stunts, did he bring any of that to his audition?
Destin: He did a backflip into the Black Widow kneel pose, hair flip up, straight-looking straight into the camera as the closer for his first audition.
Awkwafina: Is that how you ended all of your auditions?
Simu: I thought it was a good signature. It was like a nice little calling card. I thought it couldn't hurt. I was auditioning for a Marvel movie.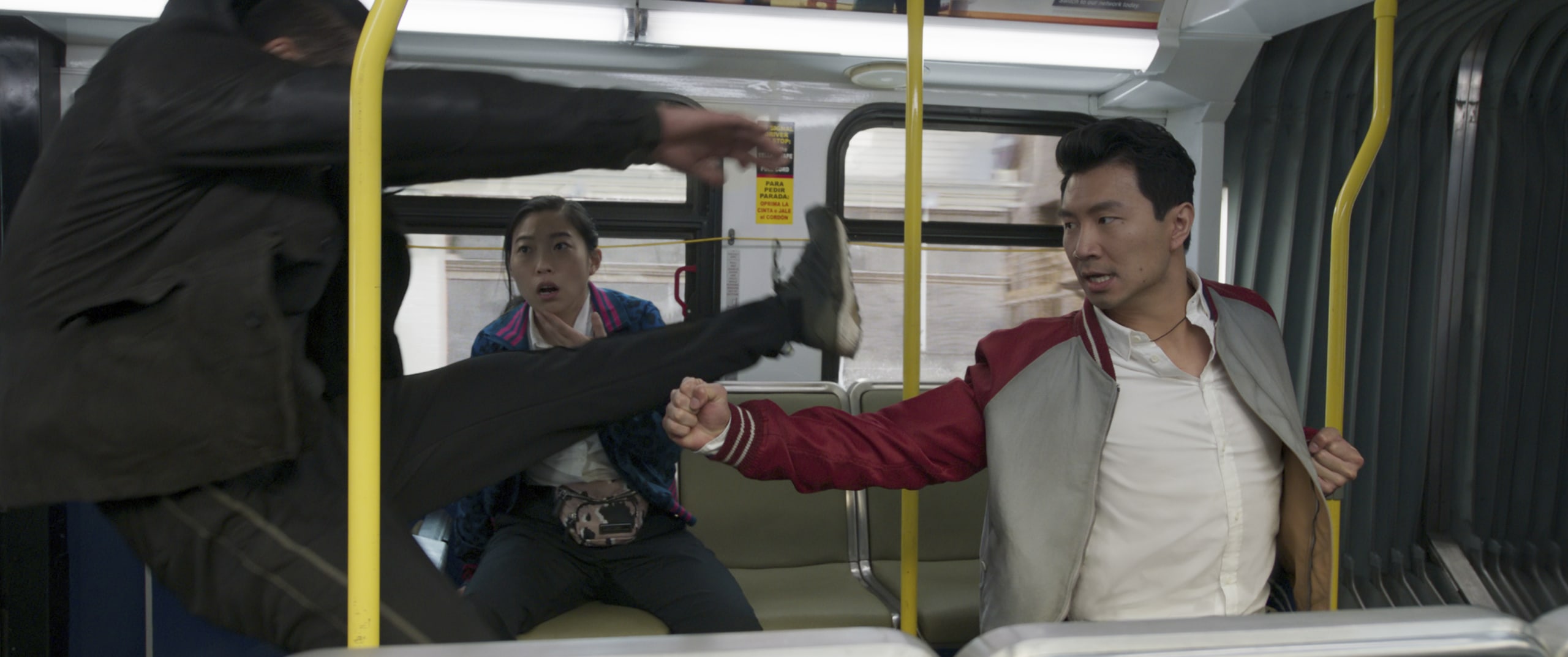 Awkwafina, you also had a lot of crazy action sequences in the film. Did you get to perform your own stunts at all?
Awkwafina: I was more like falling so it's more like I was working as a team with gravity. (Laughter) When I fall, my neck kind of gives out. I just don't have the kind of willpower to lift it up. So, that's where I'm at physically. But I actually went to a race track and learned how to drift. Which was really fun. Probably not practical in any scenario like traffic. And then I learned how to shoot a bow and arrow.
What was it about the character of Shang-Chi and his world that made you want to work on this film, to tell his story? And since you and Ryan Coogler are friends, did he offer any advice for your MCU debut?
Destin: I personally connect with Shang-Chi's journey. I love that this is a superhero that doesn't get splashed with chemicals to get his superpower. This is a journey of self-discovery, of growing up, of learning how to finally deal with pain that he's been running away from his entire life. And that when he is finally able to look inside into his past and embrace good, bad, the joy, the pain, and accept it all as a part of himself, that's when he finally steps into his big boy shoes. I think that's kind of what we're all doing as humans in some way or another.
I did have a conversation with Ryan Coogler and I was scared of stepping into a big studio movie like this. I had a lot of fears. The thing that Ryan said to me, which really eased my mind, was "The pressure is hard. It'll be the hardest thing potentially that you have done up to this point, but none of that pressure comes from the people that you're working with or for." And that's what I found. This is like a very special place to work where, not to toot Kevin's horn, but there is an environment of curiosity, of exploration that comes from the top down. Which has really allowed us to take risks and chances and be able to instill that same fearless exploration with everybody involved in this film and I think that's a huge reason that the movie turned out the way that it did.
What do you think is the biggest risk you have faced so far in building this Marvel Cinematic Universe?
Kevin: The biggest risk which seems outrageous to say now was casting Robert Downey, Jr. It was both the biggest risk and the most important thing in the founding of the Marvel Cinematic Universe. Without Robert, we wouldn't be sitting here today.
Sir Ben, you essentially play a character who plays a character, or rather has played a character in the past. Can you share how you developed Trevor Slattery?
Sir Ben: Kevin came to my house to introduce me to the idea that I was playing two entirely different personalities. An actor portraying a master villain and I was so intrigued by that, that I joined the team gladly. I did get very fond of Trevor. He has his vulnerabilities. He has his history. He has his issues but I think basically he's a very kind man. I think that shows in our lovely scenes. There's a wisdom that he doesn't believe he has that he does have.
I did base him on one or two colleagues that I have worked with very early on in my career. He's a composite of several people that I have met along the way and to whom I'm eternally grateful.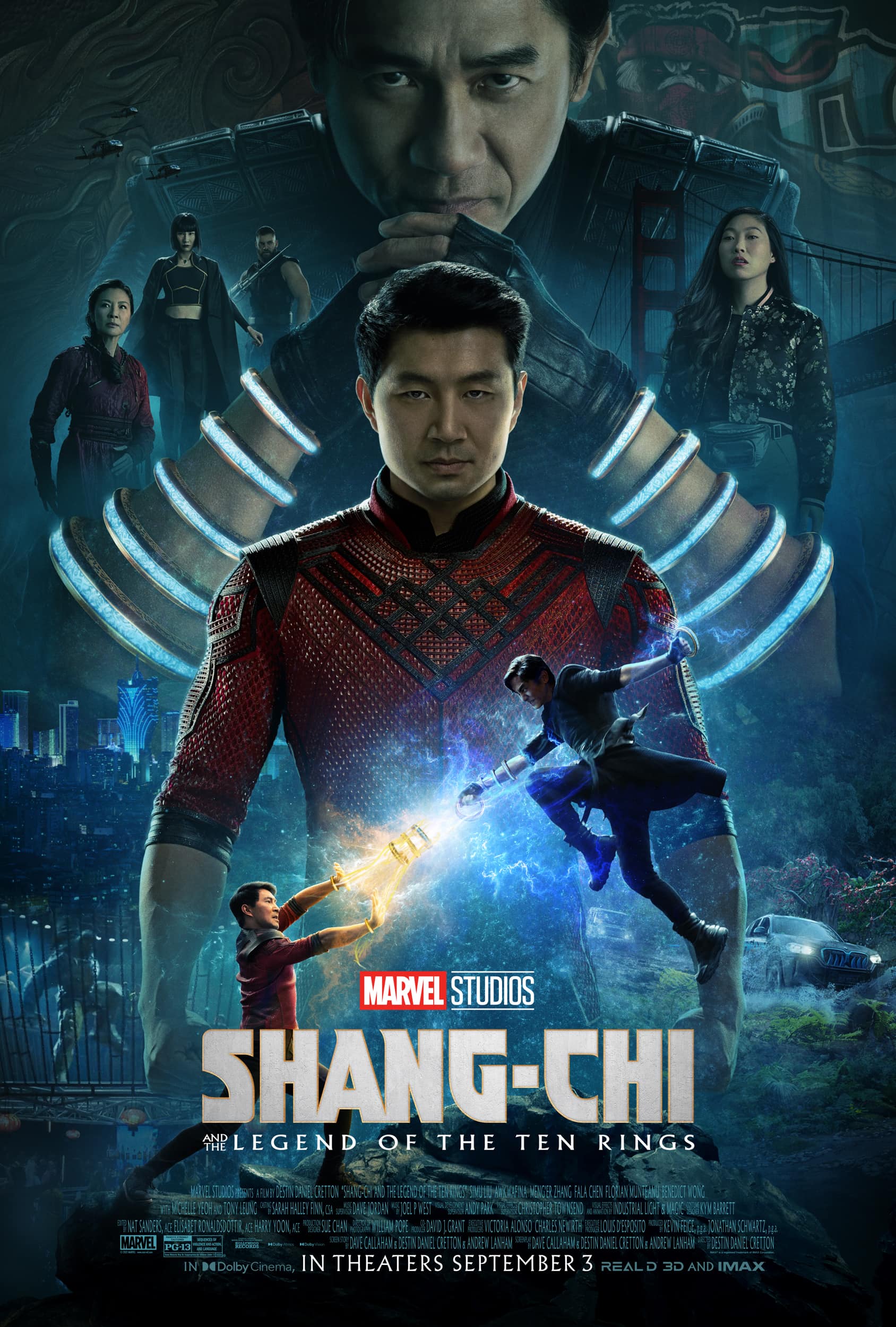 Shang-Chi and the Legend of the Ten Rings is in theaters September 3.