The long awaited Spider-Man No Way Home trailer OFFICIALLY dropped. I say officially because you know there was that blurry recording of a recording. No thanks. This teaser revealed Doc Ock's return along with other Spider-Man villains like Sandman, Electro, and Green Goblin. Also why is Dr. Strange so strange? Read on for my No Way Home trailer breakdown and see everything you may have missed.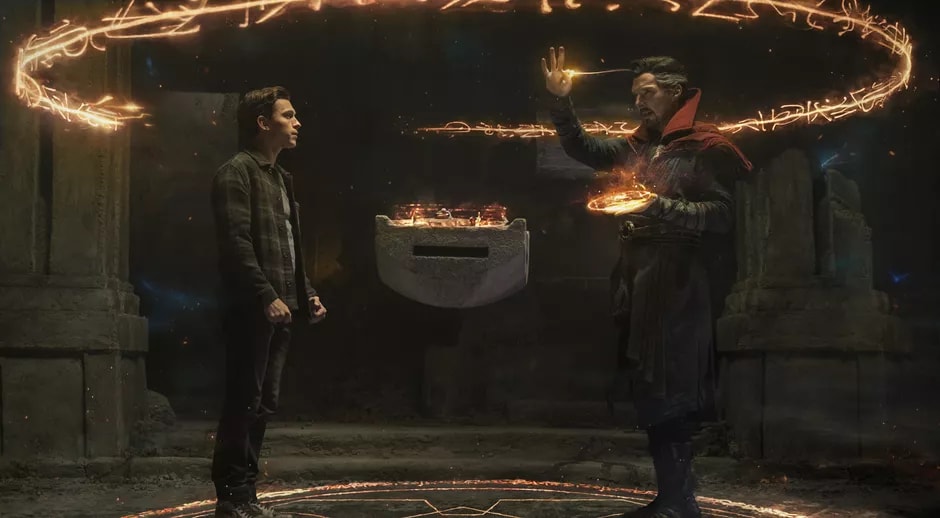 Spider-Man No Way Home Trailer Breakdown
Peter Parker and MJ are on top of a building in New York, talking about the fallout from the ending of Spider-Man: Far From Home. In it, thanks to Mysterio, Peter was outed by J. Jonah Jameson who told the world Peter is in fact Spider-Man.
MJ is reading the New York Post. In Sam Raimi's Spider-Man movies the Daily Bugle's logo and layout modeled that of the Post. The headline reads "Spider-Minions." Also the sports page says "pray for New York." Curiouser and curiouser.
Steve Ditko the co-creator of both Spider-Man and Doctor Strange gets an Easter egg here. His name is seen in graffiti on the wall behind MJ and Peter.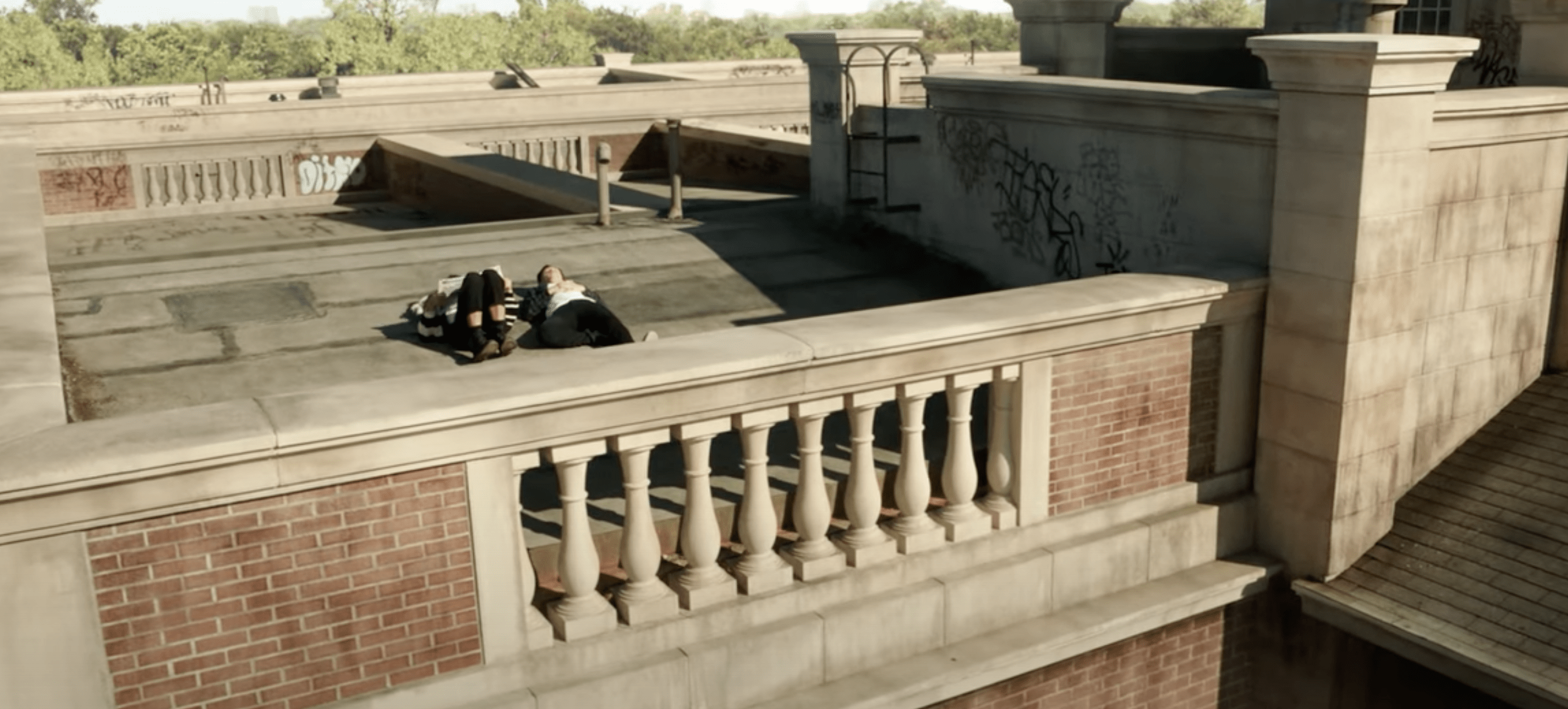 RELATED: Eternals Trailer Breakdown: Who are the Celestials and Deviants?
Damage Control
Peter is seen being interrogated by a guy from the DODC. DODC stands for Department of Damage Control, the same people from Spider-Man Homecoming who were called in to clean up the mess of superhero battles.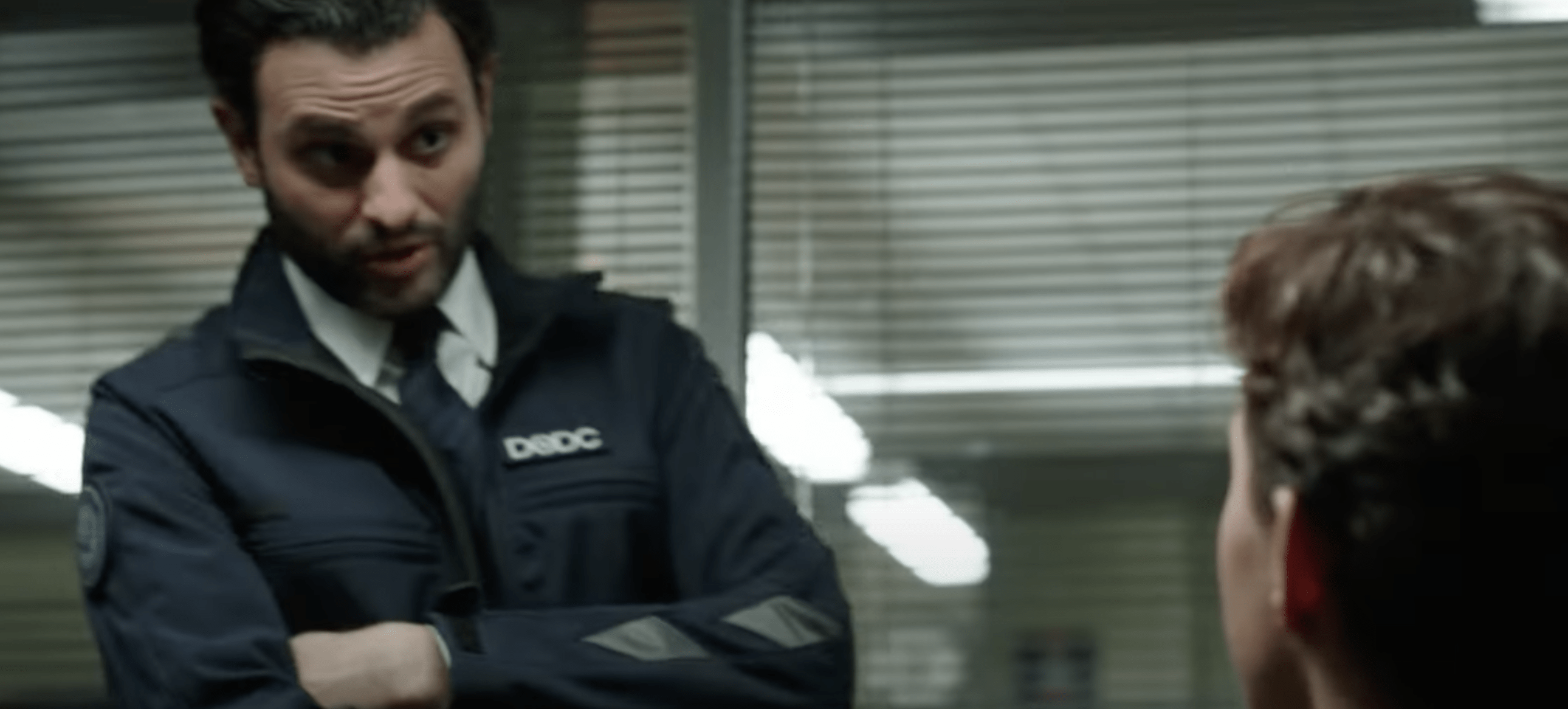 Daredevil is that you?
Some think the reference to the devil in disguise is meant to reference Matt Murdock aka Daredevil others believe it could be Mephisto. I'm firmly still on the hill Mephisto is hanging around somewhere, though I don't think he will show up here. Somene had to get Peter out of DODC custody, could that have been his lawyer Murdoch? I hope so.
Before I leave the Mephisto thing, this film is taking from the source material One More Day which Mephisto happens to be in, screwing up Peter's world when he thought he was getting help…. from Strange.
Doctor Strange is well Strange
Peter gets the idea to seek out Dr. Strange to get his help in fixing this identity problem. Several things seem off here. One the inside of the Sanctum Sanctorum is covered in snow. It's Halloween time in New York so not really snow season, especially inside. Two is Strange himself. Dr. Stephen Strange is in sweatpants and a jacket, with The Cloak of Levitation draped casually over it. Three, despite Wong's warnings about messing with the spell, he throws caution to the wind and does it anyways. This is NOT the Strange we know. A few theories here, Mephisto, Mysterio, or this is an alternate timeline Stephen Strange like what we will be seeing in What If.
He's holding a mug that says "oh for fox sake" which I feel like represents all the characters that have returned to Marvel Studios after the Fox buyout.
Wong leaves to go fight Abomination in Shang-Chi, kidding. This film takes place after Shang-Chi in the timeline so perhaps he just wants a vacation from all the drama of fighting in cage matches and constant snow inside his house.
All of these red flags lead to The Broken Spell. Peter begins to have second thoughts in the end as Strange begins to perform the spell. Apparently his teenage freakout is enough to stress out Strange and/or the spell and things go horribly wrong. I wonder who could have predicted that? Oh yes Wong and all of us watching.
Black and Gold Spidey Suit & Miles Morales
The black and gold Spider-Man suit makes its first appearance here. Peter is also running through FEAST, Aunt May's charity in the MCU and one that Miles Morales happens to volunteer at in the comics. Forget Tobey and Andrew, if Miles shows up in this movie I will lose my mind from the awesomeness.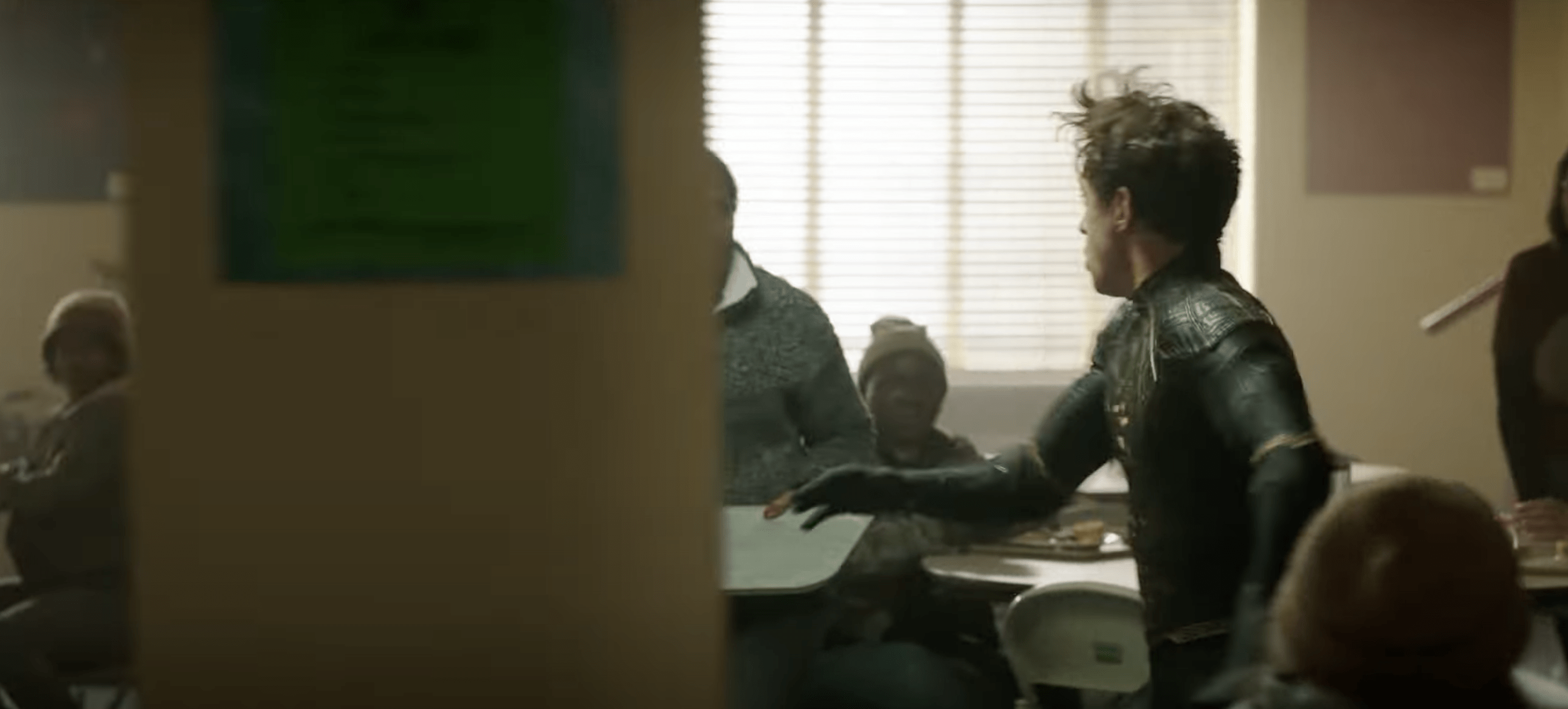 The Multiverse
Calling back to the Loki season finale and He Who Remains, we see the purple hues of outer space and the center of the timeline. The rainbow has been used both in Doctor Strange and Loki when traveling through the multiverse.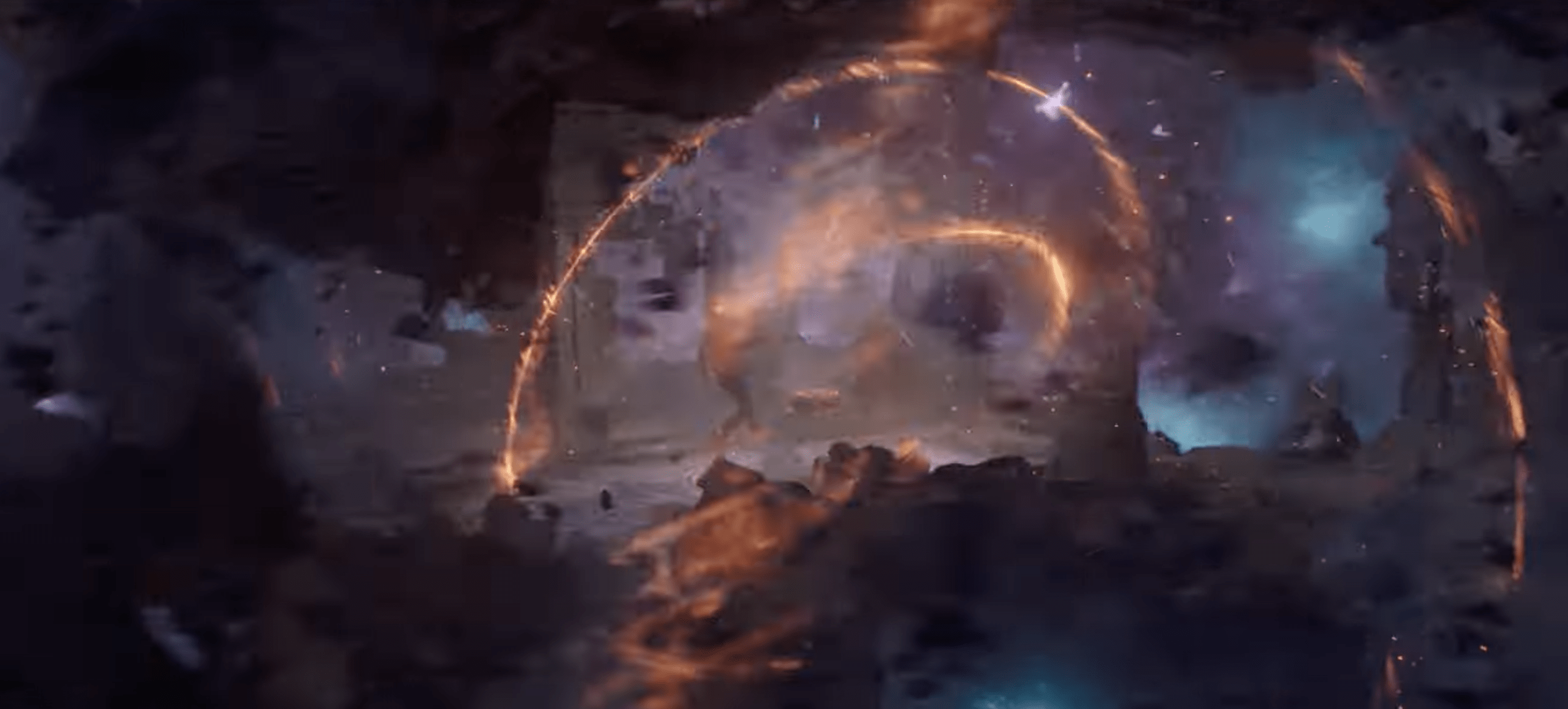 Electro and Sandman
After the multiverse chaos ensues, a few familiar Spider-Man villains show up. The first being Electro with his lighting and Sandman. The Daily Bugle news van is also seen in this shot.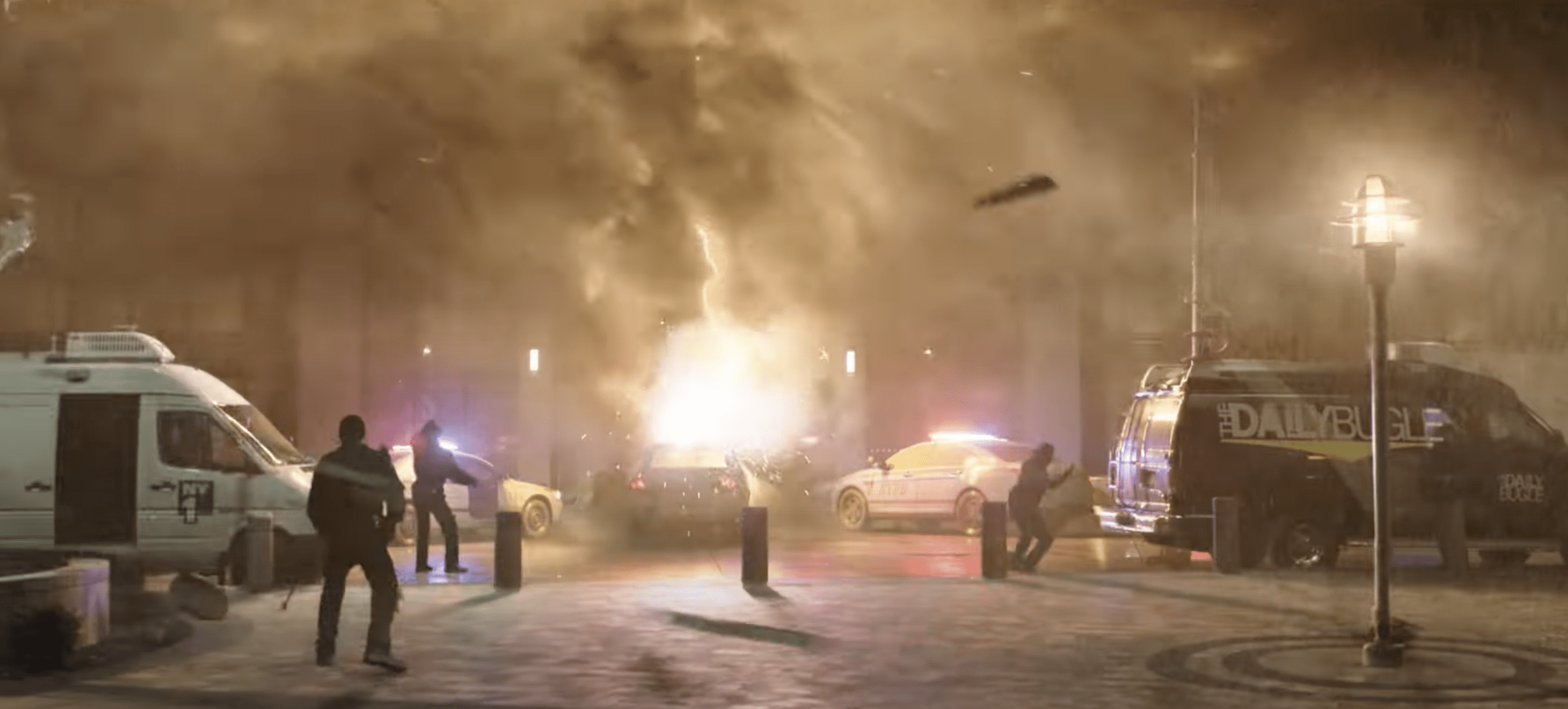 What Is Peter Holding?
Just like in the first Doctor Strange, Dr. Strange knocks Peter's spirit from his physical being. Peter is clutching an artifact from the Sanctum Sanctorum. This could be something he stole from Strange in an attempt to "fix" his life. And why Strange is seemingly chasing him on the train.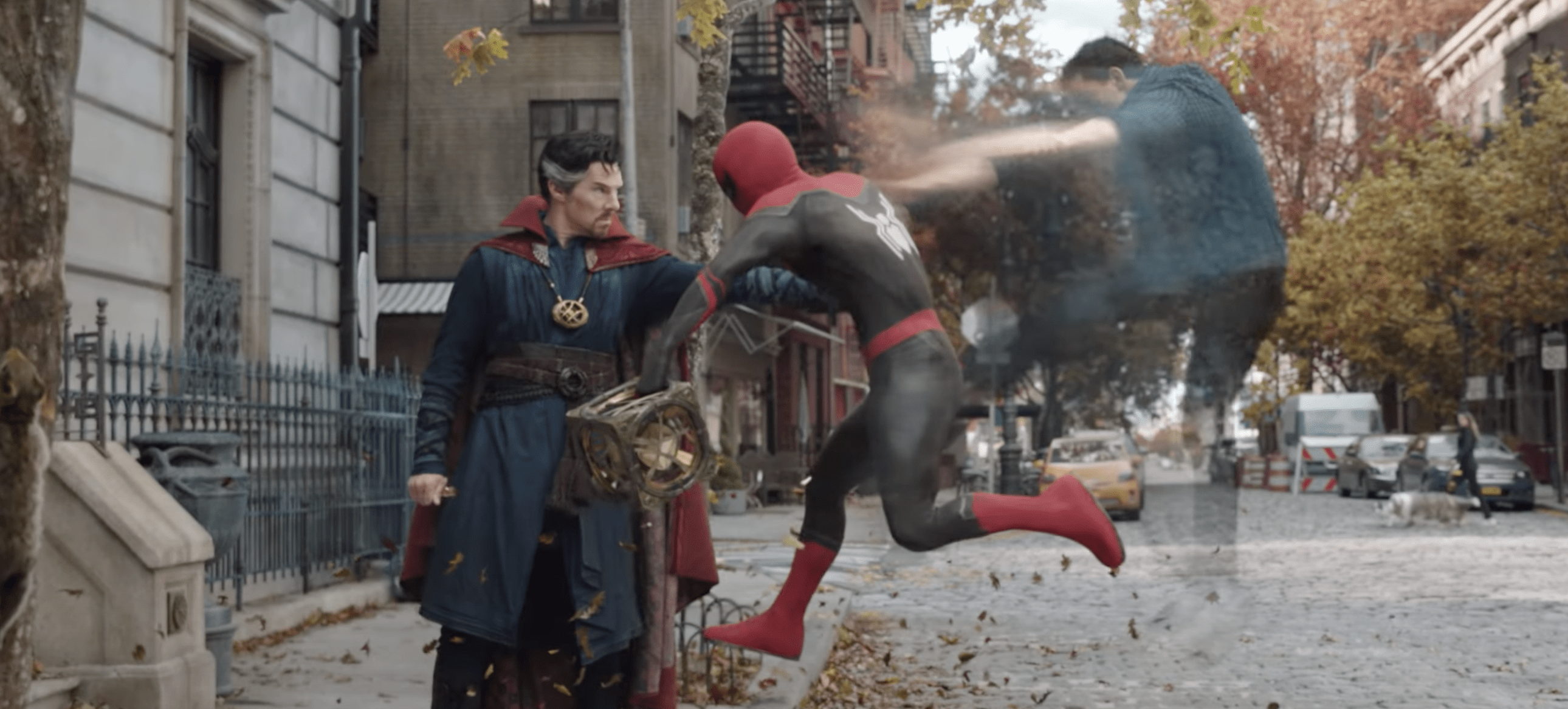 Iron Spider Suit
The Iron Spider suit makes a return. It was first used by Peter in Avengers: Infinity War.
Lizard
Blink and you will miss it, but Lizard appears jumping at Peter Parker in the dark. It's the roar that gives him away. However it is too soon to say if this is Rhys Ifans' Lizard from The Amazing Spider-Man. This is followed by another shot of Electro and Sandman.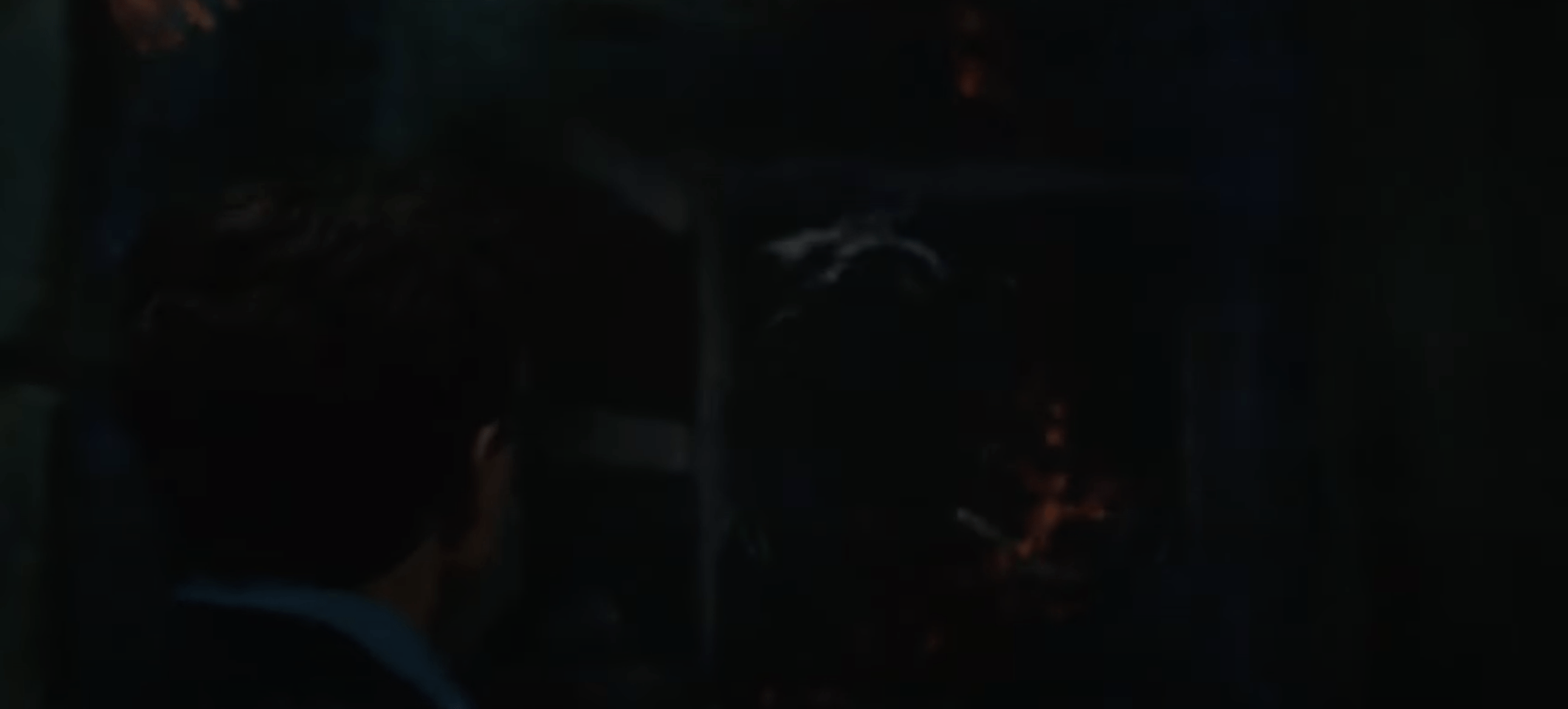 The Green Goblin Returns
Listen carefully and you can hear the signature cackle of Willem Dafoe's Green Goblin as the pumpkin bomb rolls in.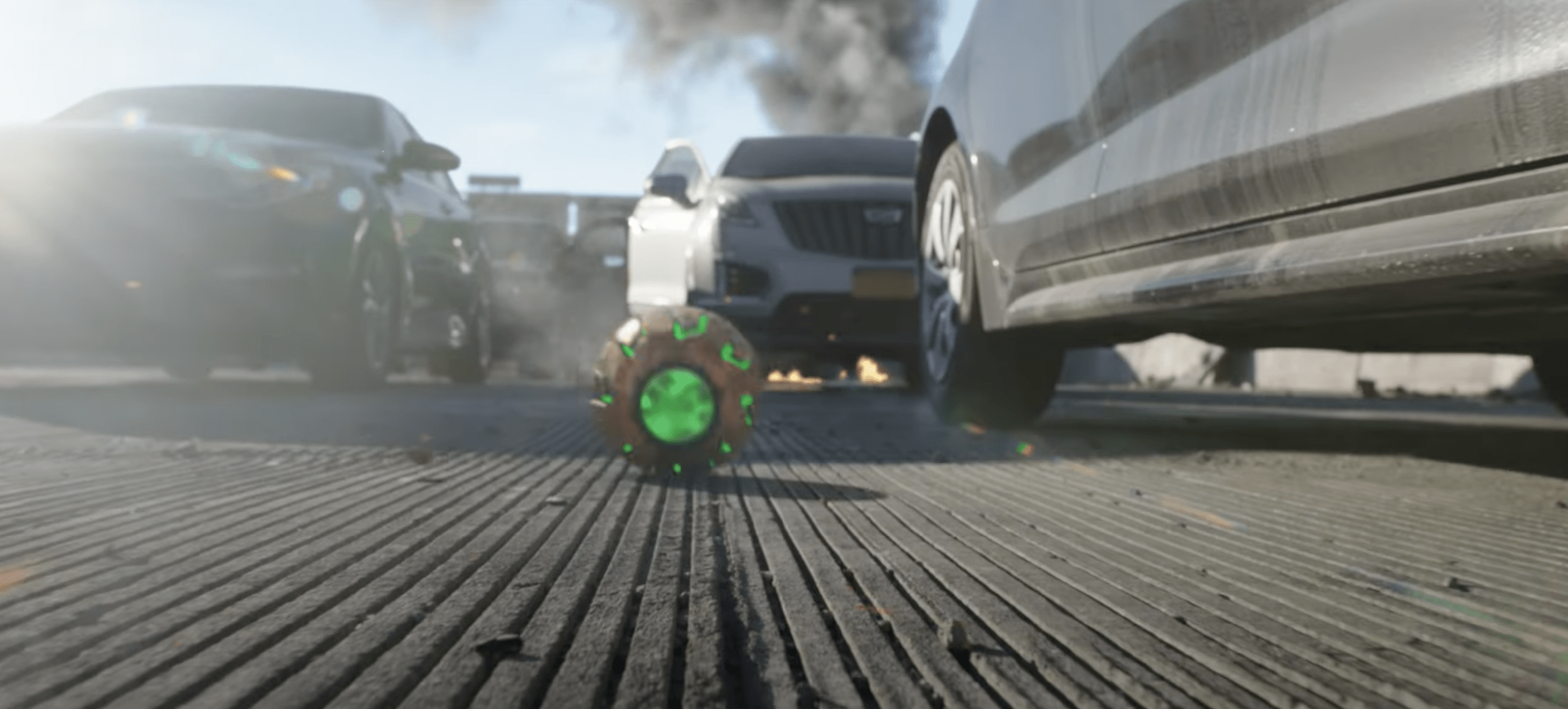 Doctor Octopus
Alfred Molina returns as Doc Ock confirming what Molina already revealed, that he is indeed in No Way Home. However his "Hello, Peter" is likely not directed at the MCU Peter Parker. This Doc Ock would only recognize Tobey Maguire as Spider-Man.
This seems to occur during the Green Goblin pumpkin bomb explosion indicating the two have already teamed up. Will the rest of the villains join them for a Sinister Six level threat? And yes that means Vulture needs to come hangout too. A girl can dream.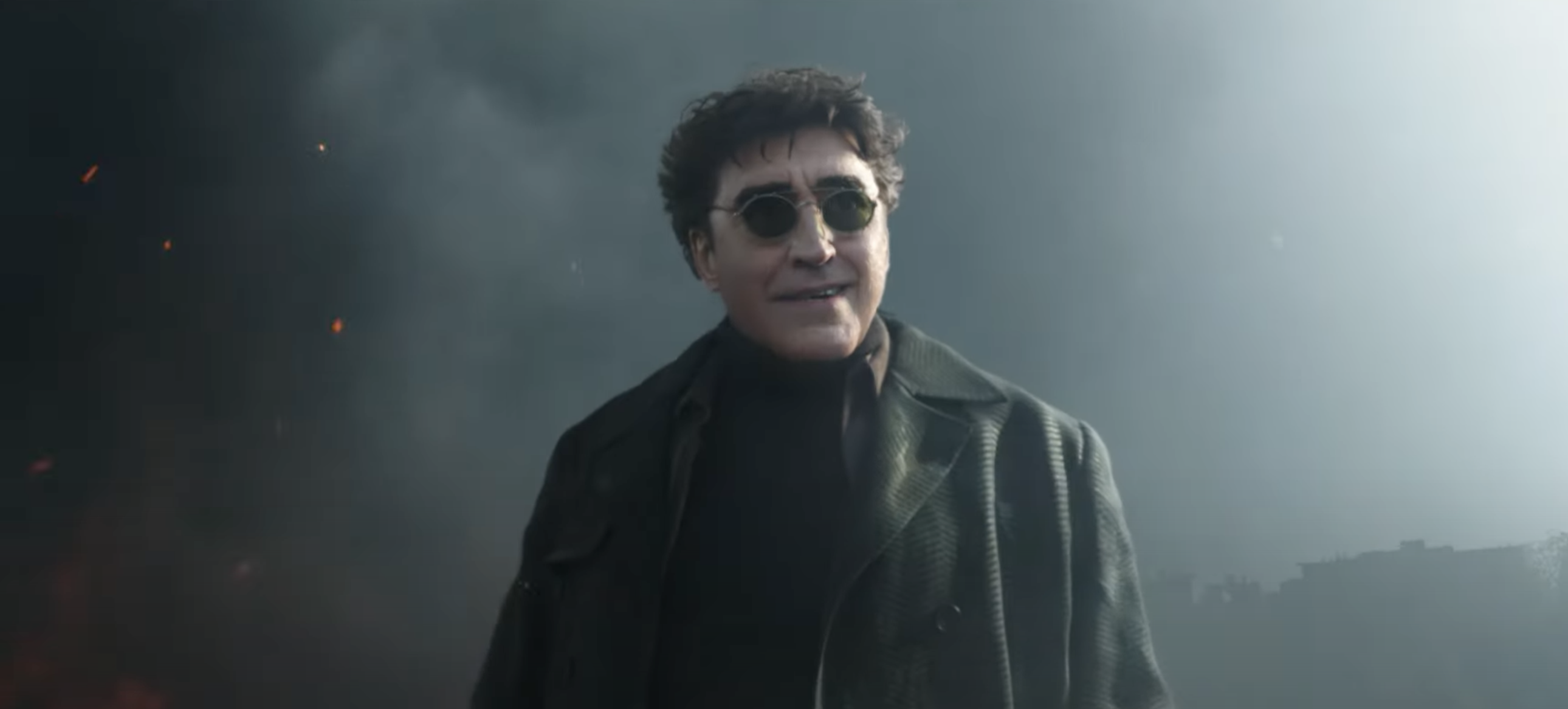 Spider-Man: No Way Home opens in theaters December 17.