What happens on vacation stays on vacation unless you are John Cena and Lil Rel Howery. In their newest film, Vacation Friends, Cena plays a wild, thrill-seeking guy named Ron who befriends the more straight-laced, uptight Marcus while the two are on vacation in Mexico with their partners. As you can imagine, chaos ensues. I had the chance to interview Cena, Howery, and other members of the cast as well as the director about 20th Century Studios and Hulu's latest comedy.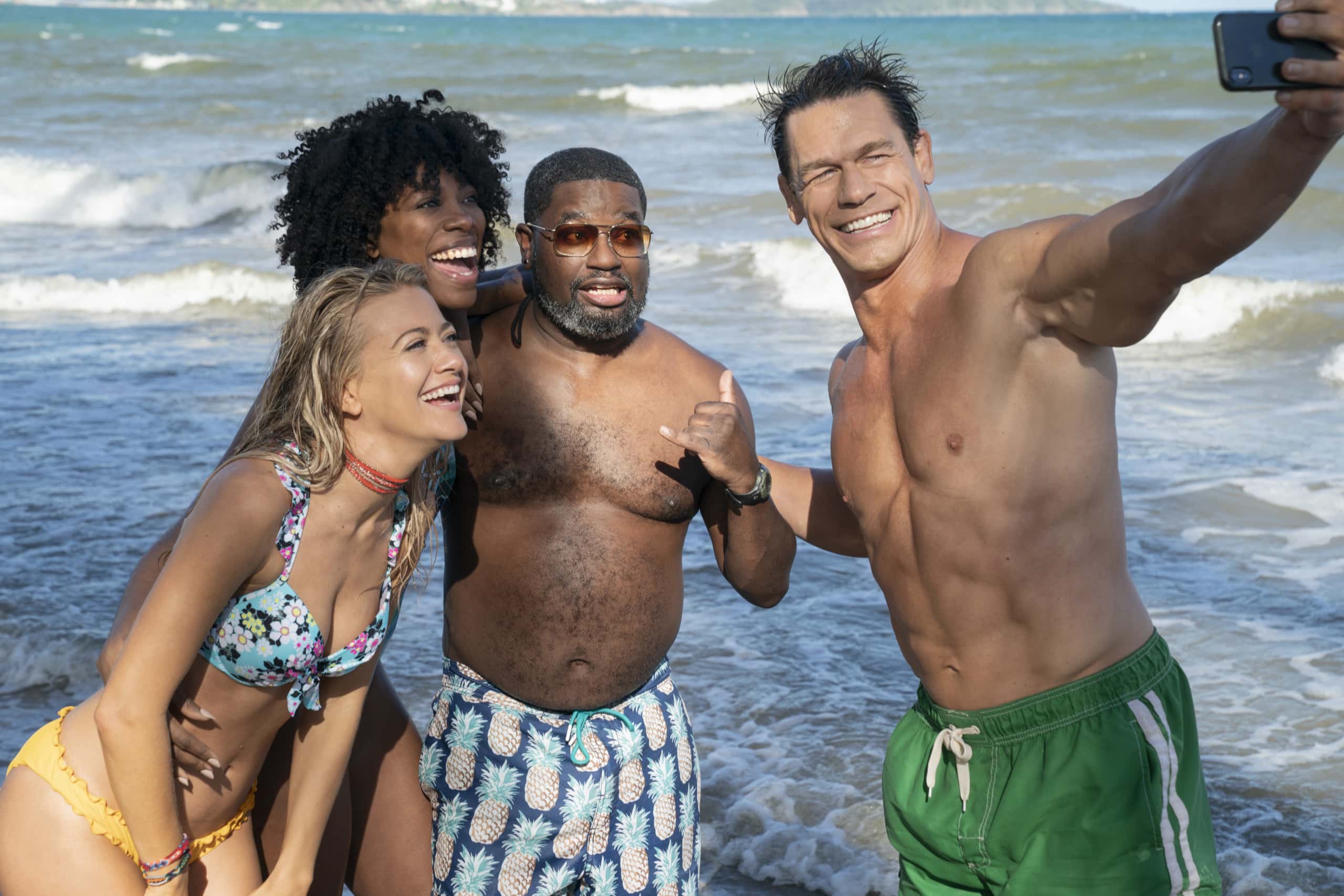 Interview With The Cast of Vacation Friends
John Cena, Lil Rel Howery, Yvonne Orji, Andrew Bachelor, Robert Wisdom, and Director Clay Tarver shared with us a behind the scenes look at why Vacation Friends was something they all wanted to work on. They may have also shared some crazy vacation stories of their own.
Your characters all have distinct personalities. Can you talk a little bit about them and how you find you relate to them?
John: Ron [has] the ability to be present, the ability to be in the now, and the ability to enjoy the journey of life. And I think he's very, emotionally connected to who he is. He's not ashamed to be who he is. And he certainly is the captain of the ship when it comes to having a good time.
Yvonne: Emily is fun, not as reserved as Marcus. She might be a little bit of a people pleaser, which I identify with. She's trying to please [everyone] and have everything go off without any problems. As we know in the movie, lots of problems ensue.
Robert: Well in reality, I'm just like that guy. I'm a stuffed shirt, very full of myself, and I don't like too many people. (Laughs)
Rel: I'm cooler than Marcus, first of all.
John: Fact.
Rel: I do love what you're gonna see throughout the movie is just him kinda loosen up. And that's what made Marcus really dope. He ends up letting his hair down a little bit. Marcus is just a very focused, stiff guy. And this vacation changes everything. (Laughs)
RELATED: Behind the Scenes of What If: Honoring Chadwick Boseman, Season 2, & More
John, would you be friends with Ron and Kyla in real life? How would you react to them?
John: I just think I would take the experience in. I believe that respect is a boomerang and you get what you give. So I don't think there's anything truly disrespectful about the two of them. They're fast and loose and they really enjoy the present and that's a very rare commodity.
I've met some interesting people while on vacation but never to this extreme! Clay, what inspired you to write this story?
Clay: I think [when] we all go on vacation, you [can] meet somebody and get close with them for a week, maybe a little too close. You [also] sort of have this freedom to go a little bit out of your comfort zone because you think you're never gonna see them again. This is a movie where the premise is what if you do see them again?
With so many crazy fun scenes in this movie were there any that stuck out as your favorite?
Yvonne: The bar hopping. It was just mayhem but in the best way possible. We also didn't know that the world was shutting down on the other side of the ocean. We were in our little bubble, so that was fun.
Robert: There were a few things. There was a big ballroom scene that I couldn't believe what I was hearing. It was so crazy, but it was fun. And there's a scene I don't want to [spoil] right now but I had a ball.
Marcus tries very hard to get Emily's dad to like him. Have you ever had to work to get someone to like you in real life?
Rel: That's a good question…
Yvonne: Me. You tried to make me desperately like you and I was just like it's okay, you don't have to try so hard.
Rel: (Laughs) That is the truth, Yvonne. I took you to get crab legs. Really though, I've been a confident nerd a long time.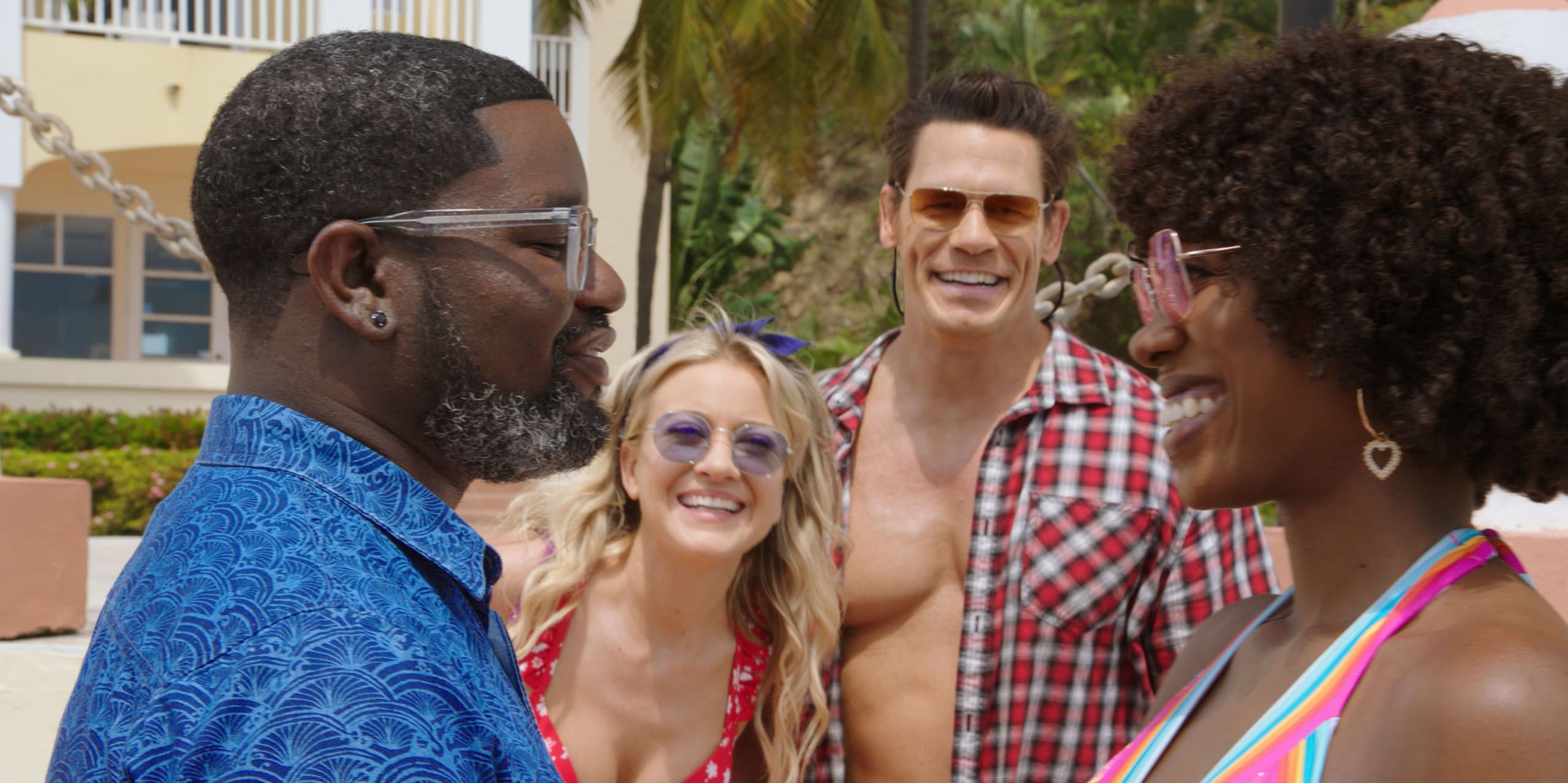 Coming from a wrestling background and being cast typically as the big tough guy, can you share what it was like playing the opposite of that in this movie? At one point Lil Rel is getting the better of you!
John: It's very obvious how to play comedy with me, you use a big guy and you go against the physical stereotypes or you lean into them. A lot of this was leaning in there, because on his resume he's such a bad*ss, but in life he's an emotional person. And I love the contrast of that. And because Rel is so wound up, it really gave great balance. And then you see this wound up dude with all this energy trying to take it out on this large, hulky man who just really wants to give him a hug.
The chemistry and fun you all had making this film definitely stands out when watching it. Was there room to improvise the lines?
Clay: I wanted each actor to make the characters their own. And steer what we were doing towards their strengths and really have fun with it. They were all just so good. I mean it really did feel like two couples who've known each other for a really long time. The chemistry I found was just amazing.
Rel: That's one of the funny things about doing a well-written comedy is that the words was there. So all I did was just make the words come to life.
A movie like this means I have to know, what is the most insane thing you have ever done or ever witnessed while on vacation?
Robert: Tequila (laughs) leads to everything. I mean stuff happens. And it depends on what you call crazy.
Rel: In Puerto Rico, the girl I was dating at the time wanted to get on one of those horses on the beach. And I'm like, nah, "I don't want to do that, man. I don't think these are trained correctly." But we did it. By the time we got to the end of the beach, my horse started acting crazy. And then the guy was speaking Spanish to the horse. And they start arguing, the horse and the man. Then when we were going back to where we came from, the horse just went crazy and threw me off.
Andrew: I'm not as bold as Robert. (Laughs) I really love traveling. And I've met some crazy characters while traveling. I just go with the flow.
With everything still going on in the world and people looking for a bit of an escape from all the heavy stuff, what do you hope audiences get from Vacation Friends?
Clay:I think everyone's ready for a good-vibe movie.
Yvonne: Some vacations have been cut short in real life and I think people are looking for just any kind of escapism and people having fun as well.

John: I think Yvonne makes a great point because we've all had to modify what vacation means to us. I hope audiences are entertained and they laugh. That's what I hope they take away.
Rel: I think audiences are going to enjoy just seeing [what] is almost like a blueprint of fun. (Laughs) And this movie is so funny. And laughter is so important right now. I think laughter is just good for the soul.
Final question, let's get real. Who would actually win in a fight with a rabid fox you or John?
Rel: Oh I mean come on. Me. (Laughs)
John: I honestly think so. I haven't been in a real fight in 20 years. (Laughs)
Vacation Friends is coming to Hulu August 27.