One of our favorite places to be when summertime hits is Hersheypark. The sweetest place on Earth celebrated its 115th season with brand new offerings like The Chocolatier. But aside from chowing down at the new restaurant, this year we tried out something that is new to us- the Hersheypark cabanas. I'm going to share with you why we are loving the cabanas at Hersheypark aka one of the best kept secrets at the park.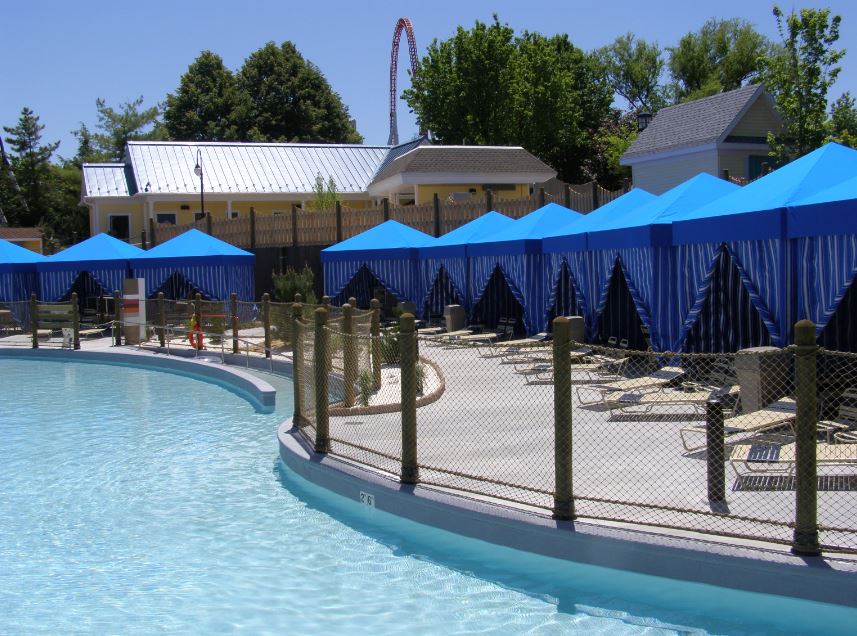 10 Reasons Why We Love The Cabanas at Hersheypark
The cabanas at Hersheypark might be one of the best kept secrets. Sure you know they are there but if you're like me you might not realize what you're missing out on. Trust me it goes way beyond a shady spot on a hot day.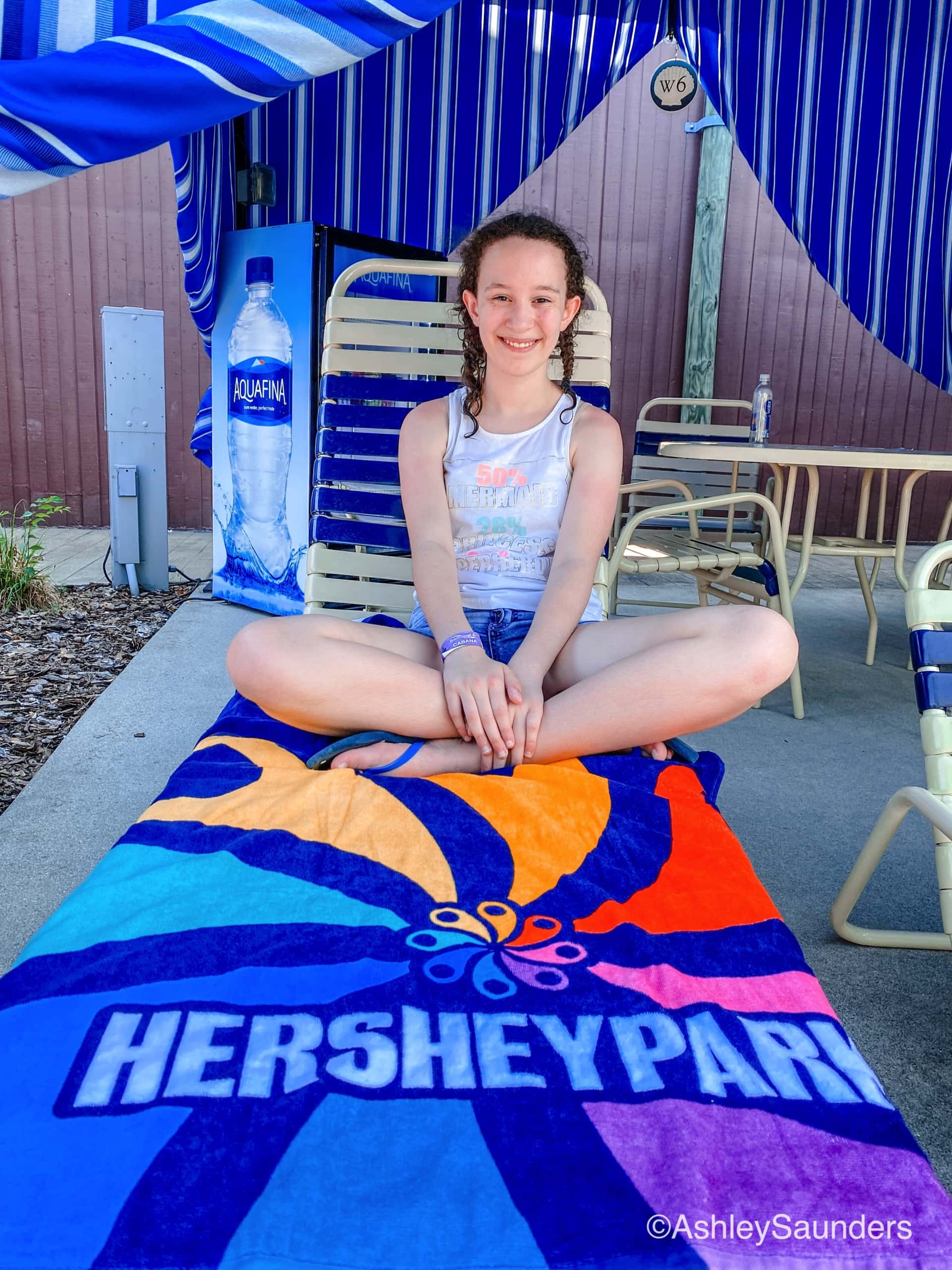 Private Cabanas
Let's start out with the most obvious perk- a private cabana. When the park is at it's busiest or you're just wishing you could step out of the crowd and into a shady spot, the cabanas are the place to be. They fit up to 7 people with plenty of seats for everyone. A ceiling fan is installed in each one giving you and your family a nice spot to cool off.
Free Hersheypark Tote Bag with Goodies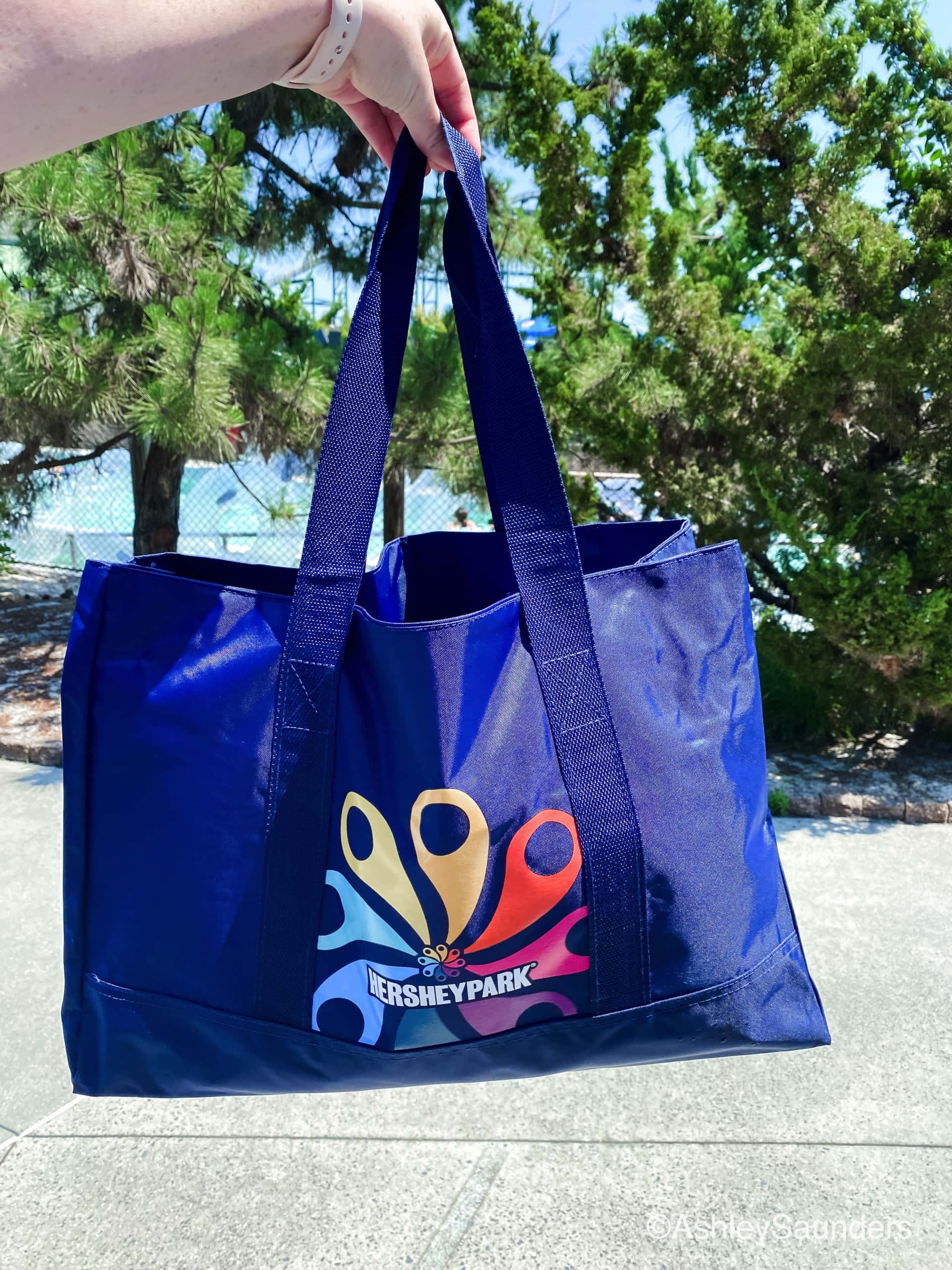 Your group will receive a Hersheypark tote bag complete with a Hersheypark towel for each guest as well as sunscreen. They are nice bags too, perfect for holding all those souvenirs or wet bathing suits.
Free Lockers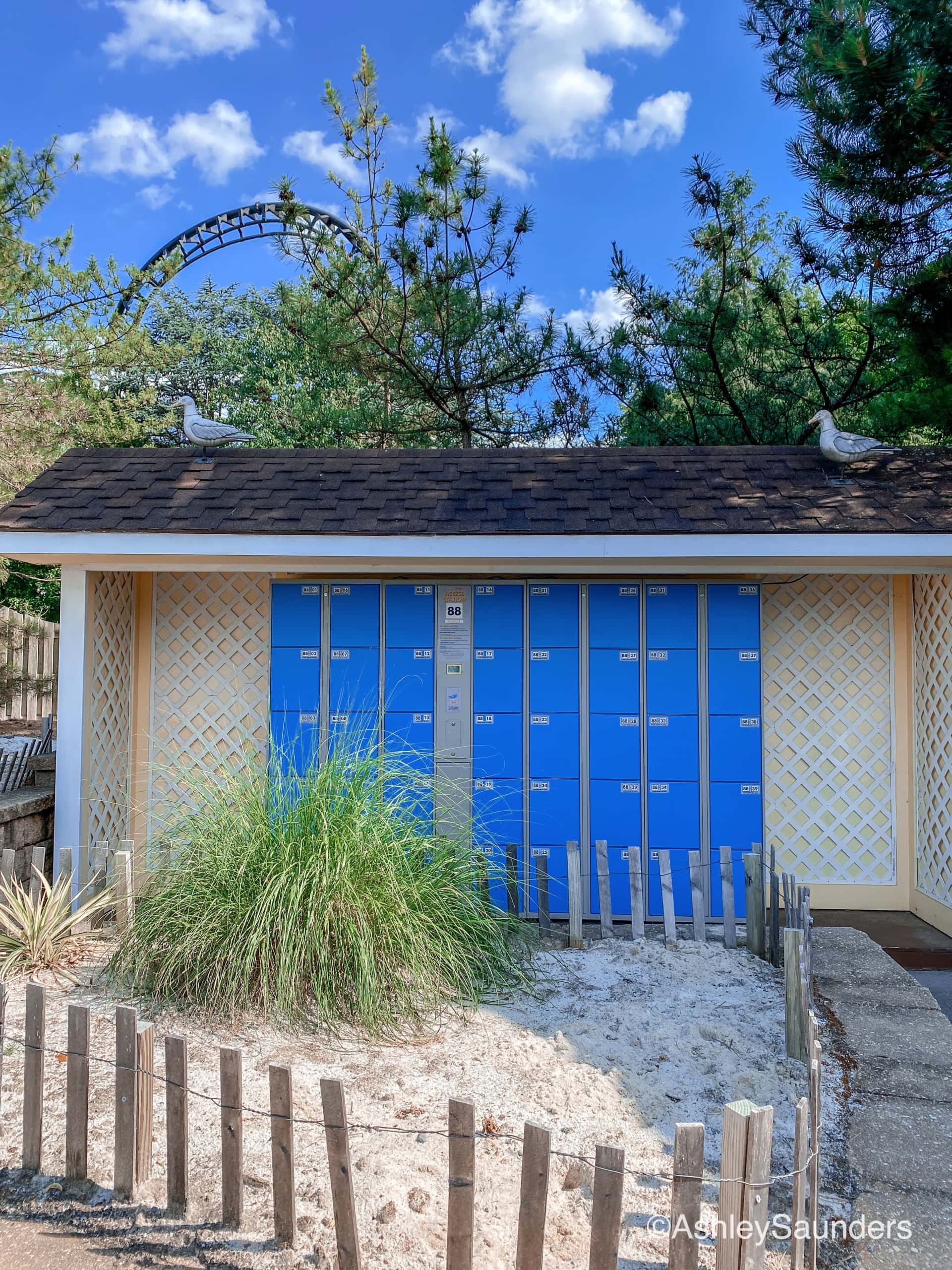 You know I strongly recommend getting a locker when visiting Hersheypark. Included with your Cabana rental is a regular sized locker. The lockers are located near the private bathrooms and since it's for cabana guests only no need to fight your way through crowds to get to your stuff when you need it. Having the cabana space meant a regular size locker was fine since our larger items, like our backpacks, we could keep with us.
Private Bathrooms
I know your ears perked up when I said private bathrooms. Yes you read that right. There are lockers for cabana guests only and they are glorious. They include showers to rinse off chlorine and there is never a line ladies!
Special Waterpark Access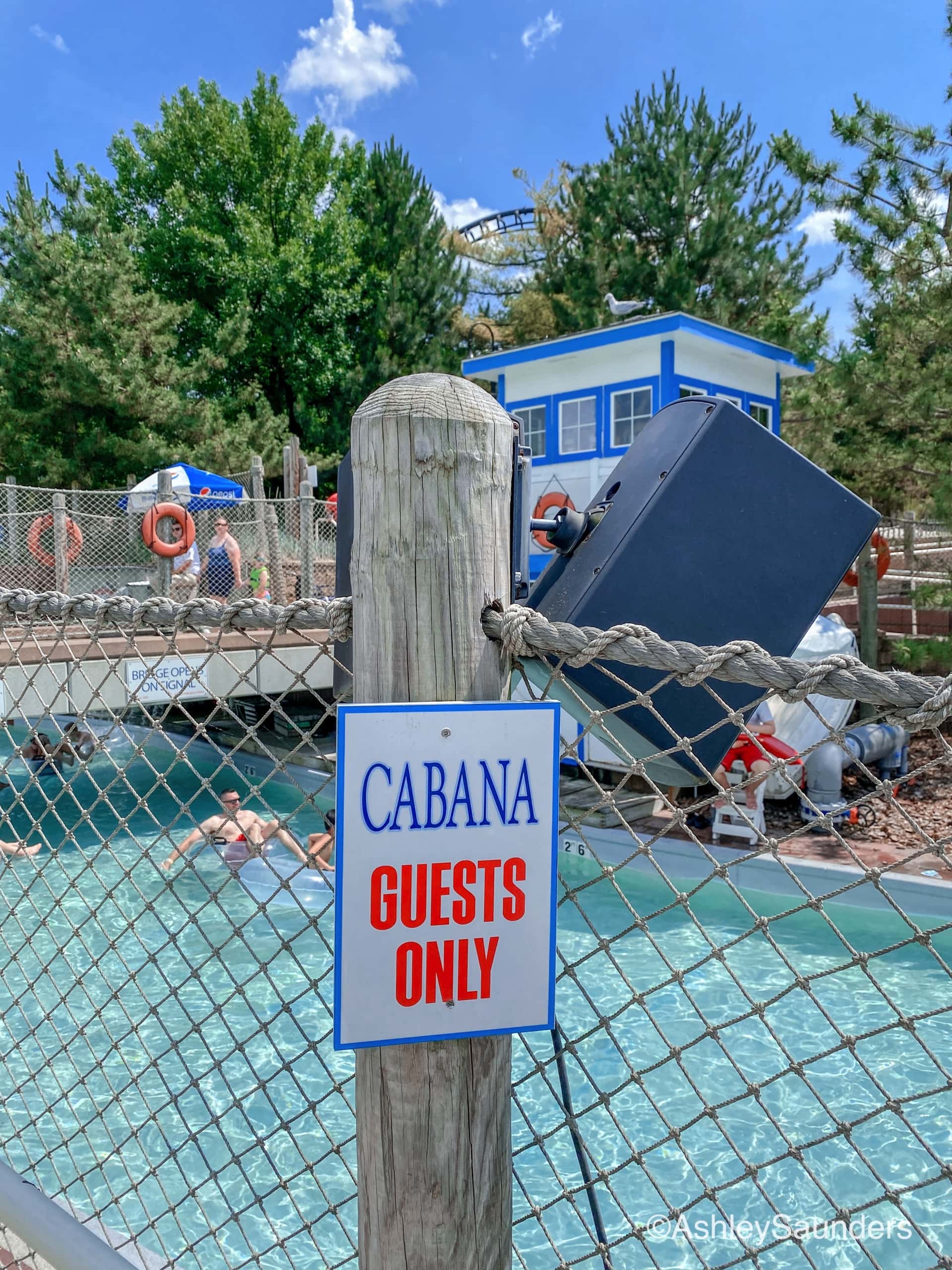 No need to walk all the way around to get to the Boardwalk or the Shore. Cabana guests have access to the waterpark via a special bridge. Walk right across and you are right by the Shore.
RELATED: Hershey's Chocolatetown: Everything You Need To Know
Private Lazy River Entrance & Exit
Have you ever had to wait in line for the lazy river on a hot day? Well as a cabana guest that's not even a thing. From the cabanas there is a private entrance and exit into the lazy river which means, no waiting in line to cool off and no hunting for a tube. A Hersheypark employee is there waiting to hand you a tube that is your ticket to relaxation.
Order Food To Be Delivered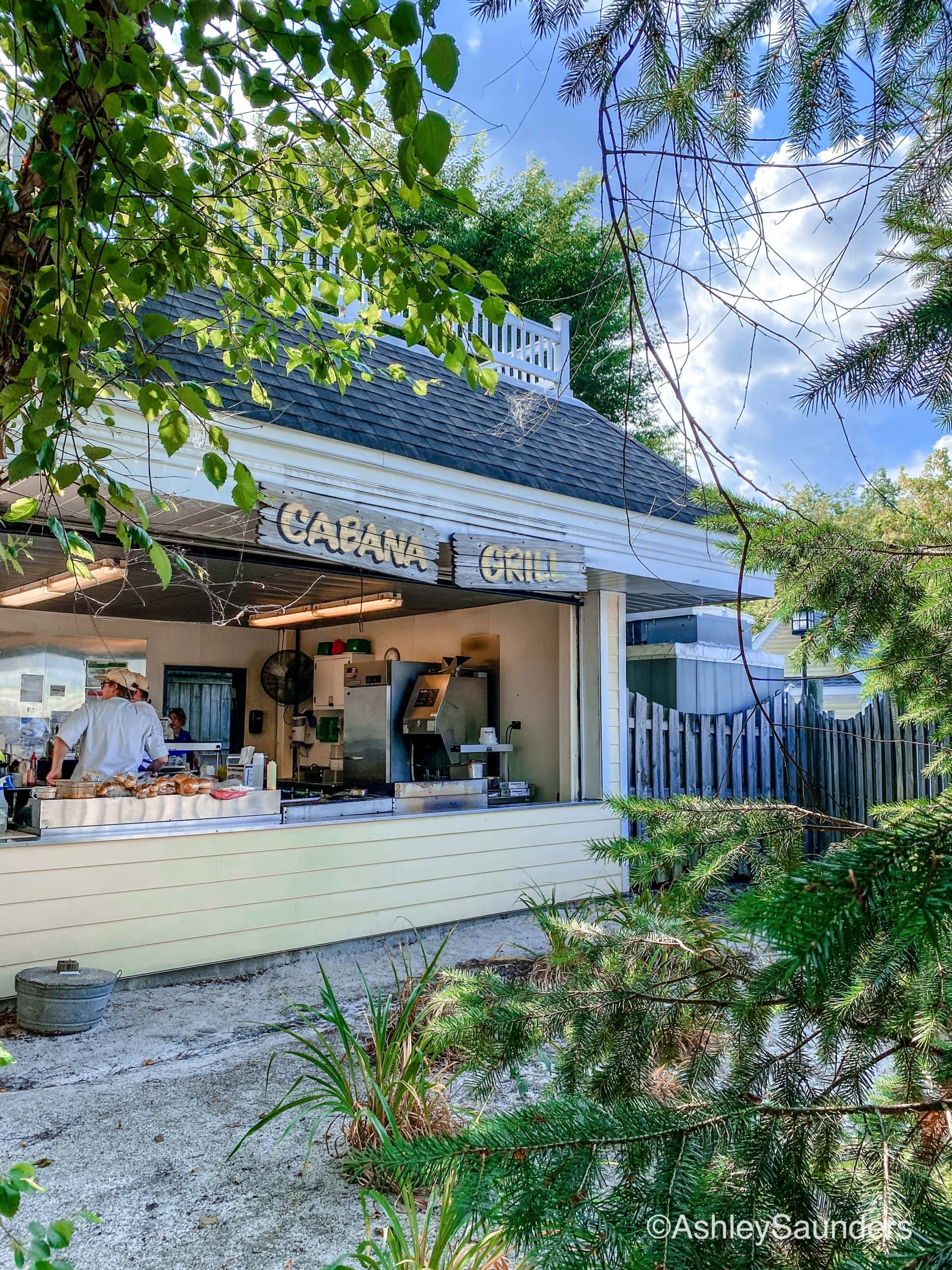 Hungry? When your cabana host or hostess comes by to check on you (which they do throughout the day), you have the option to order food from The Boardwalk Beach Club. Place your order with your host(ess) and it will be delivered to your cabana. They simply add the amount to your tab which you pay out once you checkout for the night. It's not just burgers and fries either, salads, appetizers, and yes adult drinks are all on the menu.
Not feeling this menu? No worries. Go grab your park favorites and bring them back to eat.
Included Fridge
Condiments for that food you ordered can be found inside the included fridge. This was perfect for us because we could also keep the food from going bad while the kids popped in and out living their best lives. I like not wasting food don't you?
Free Water and Unlimited Soft Drinks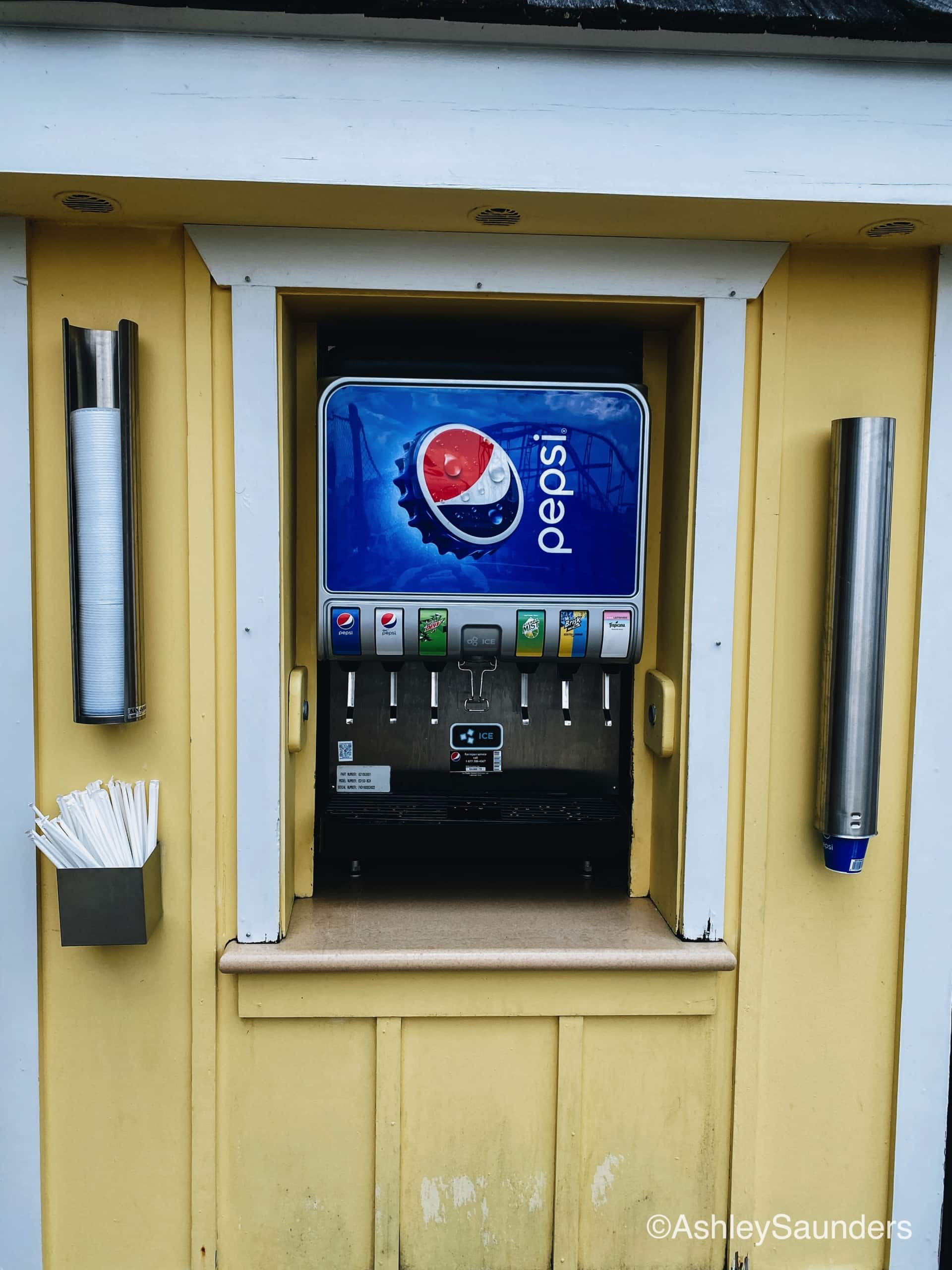 Also in that fridge are 12 bottles of water. Don't worry if you run out. You can either purchase more or get water from the private soda machine located in the cabana area. This soda machine is included with your rental which means if you love your soft drinks this will be your fave spot.
No Need To Rush Out
The cabanas at Hersheypark are open one hour after The Boardwalk closes. That means you have time to peel out of the wet bathing suits, change, and gather your things without feeling rushed to do so.
Tips for making the most of the cabanas at Hersheypark
All of that sounds lovely right? There are just a few more tips I have to help you make the most out of your cabana rentals at Hersheypark.
Maybe it's the teacher in me but you should bring a Sharpie for labeling the water bottles. You know kids are notorious for not remembering which one belongs to them.
Check in as soon as possible when you get to the park. We checked in right at 11am when the waterpark opened. This gives you the most amount of time in your cabana.
If you and a friend are both booking a cabana, ask to be put next to each other. They can open the sides of the cabana so everyone can see each other and hangout.
Call to reserve your cabana as soon as you know your travel dates. They book up quickly and the likelihood you would be able to snag one same day is pretty low.